Best Sports to Bet On and Win
We've all debated what would be the best sport for online betting. There isn't a definitive answer to that question, as players have different opinions and favor one sport more than the other.
Each online sportsbook promotes the opportunity for players to trigger large payouts, which are activated when certain factors are accounted for in strategies. The primary component that'll assist players in their strategy is knowledge. Knowing detailed information about any given sport makes it possible to predetermine which teams and athletes will perform best in that specific league.
There are attributes to any sport that can make it a premium betting option. By researching a team's recent performances, it's possible to analyze the likelihood of that group winning their upcoming match. Our readers want to be informed hours before an event occurs, which allows the information to remain preserved when it's time to bet strategically.
After a prolonged analysis on which sports are most popular in the US, we've compiled that data for our readers. This information will provide an accurate picture of sports betting while guiding our readers to their preferred betting activity.
Football
American analysts that promote football say it's the best sport for online betting because of its overall popularity. There isn't any argument that the NFL and CFLs popularity cannot be beaten by other sports, with hundreds of millions worldwide watching weekly matches. It's estimated that $93 Billion was wagered by Americans in 2015, with that amount likely increasing by 25% in the last six years.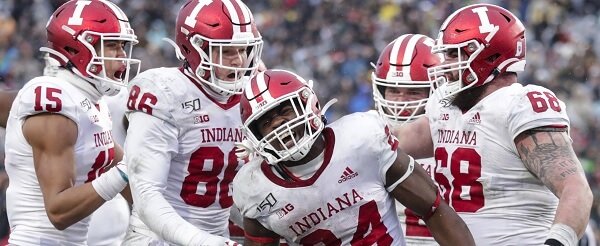 There's an understandable explanation towards football being America's favorite sport for online betting; it's the sporting institution they're most familiar with & have readily accessible information on memory. It's also easily accessed on a multitude of mobile and desktop platforms. Players can wager on NFL or CFL matches from sportsbook apps on their smartphones.
Not only is football the most loved sportsbetting product for Americans, but it's also the safest sport to bet on in 2022. There aren't any disruptions with connections because online sportsbooks that offer football promo codes are required to provide SSL-Grade Encryption Software. For these collective reasons, football is statistically the best sport to bet on this year.
Basketball
There are few competitive sports with an international following that offer profitable sports betting options. That isn't the case with professional basketball, most popular in the United States with the National Basketball Association. It's a complex sport to predict, creating challenges for educated bettors that have compiled information and implemented a strong strategy.
Some players adore basketball sportsbetting because of its challenges, as when they're overcome, large payouts can be earned. Anyone that selected the Milwaukee Bucks in 2020 wouldn't have anticipated the team winning 56 of 73 games. It'd be their most impressive season to date.
Subsequently, we were recommending our readers consider underdog teams for championship contention. In 2019 the Toronto Raptors won the NBA Championship & in 2020, the Milwaukee Bucks almost won the Championship since 1971. For this year, analysts are praising the Brooklyn Nets; a team ranked 2nd in the Eastern Conference. They've won five of their last games.
For players not considering basketball as a viable betting option, think again. America's highest-wagered sport in March 2019 was basketball, where an estimated $8.5 Billion in bets was spent over thirty days. It's not exclusively the "March Madness Tournament" that witnesses a high volume of wagers from basketball fans. A similar response in betting is seen during the NBA Championship, which begins on May 22nd, 2021.
Baseball
There isn't any sport driven more by data and research than Major League Baseball. This creates difficulties in how strategies can be approached, as information collected 24 Hours prior won't hold the same accuracy the next day. When obtaining research for upcoming MLB games, it's recommended that information complete that information on the same day of that event.
The reliable information given to players is from live data during broadcasted games. This means that wagers are being developed while baseballers look towards a homerun. There are various forms of data being shown to bettors, including the PWS (Pitcher Walking Speed) and HIP (Hits Per Inning). There's even information that suggests the likelihood of certain players winning or failing when opposing teams implement specific strategies. By having that level of data, an accurate bet is possible.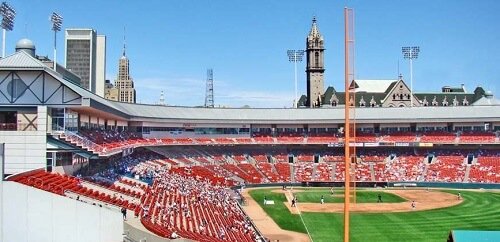 Players wanting to master online baseball sportsbetting have an average of 160+ games per season to master their strategic skillsets. Though the challenge could be significant, the rewarded payouts will be superb.
Soccer
The most popular international sport for decades has been soccer. On a global scale, players wager more on soccer than basketball and baseball combined. This has resulted in sportsbooks offering largescale promotions, sponsoring multiple leagues, and giving away merchandise to registered members.
Internationally speaking, most would agree that soccer is the best sport to gamble on. You won't find a greater abundance of sportsbook bonus codes, as soccer has grown in North America. There are MLS (Major League Soccer) events offered to players at FanDuel, DraftKings, or any other sportsbook in America. The amount being wagered by bettors is growing per year for MLS, indicating that soccer could become the United States' favorite sport by 2030.
To initiate a profitable betting playthrough with soccer, players should educate Major League Soccer's highest-rated teams and its best footballers. We recommend selecting the Seattle Sounders or Toronto FC, as both teams have been proven champion winners in recent years.
Boxing/MMA
Mixed martial arts, it's the sport that dethroned professional boxing as America's favorite form of combative entertainment. Both combative sports have become popular choices with bettors, as the profit margins that can be obtained on payouts are astronomical.
According to Reddit, there isn't any sport that's better at making money while betting online. That's because most willing to do the research can recognize which fighter will overcome three rounds with a knockout finish. Unfortunately, there are more challenges to betting on mixed martial arts. There are few fighters in the Ultimate Fighting Championship known for winning every matchup, with most having inconsistent records in the octagon.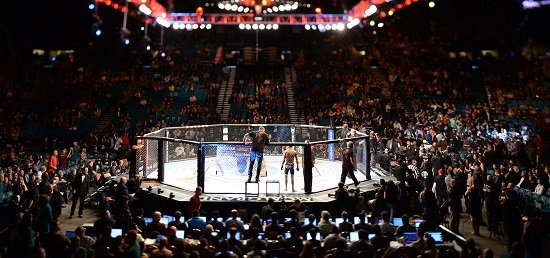 For example, the fight between Jake Paul and Floyd Mayweather had a guaranteed winner before the odds were released. It's known that the 50-0 champion of boxing will become knockout Jake Paul. However, the same couldn't be said when Justin Gaethje fought Tony Ferguson in 2020. Most believed Ferguson would dominate Gaethje into submission. The exact opposite happened, with Gaethje brutally overcoming the UFCs interim lightweight champion.
Bettors wanting to compile an accurate analysis of upcoming fixed in MMA or the Ultimate Fighting Championship will have extensive research before them. However, those that accurately predict fights with wagers worth thousands win millions in return.
Tennis
An unpopular sport in the United States is tennis. There aren't large volumes of wagering occurring for tennis, meaning that bookmakers don't list every international venue. The most prominent matches in tennis are available at sportsbooks like BetMGM and DraftKings, with odds typically higher than most sporting events.
Highly ranked players in the "Association of Tennis Professionals" will have formidable odds, even after winning multiple Grand Slams tournaments. Players that elect athletes like Serena Williams, Novak Djokovic, Rafael Nadal, or Roger Federer will have a guaranteed payout. It's rare that any of these athletes lose against their competitors unless matched against each other.
We'd recommend electing Novak Djokovic over Roger Federer, as Djokovic continued to compete throughout the pandemic while Federer rested from home for 12+ months. If these two meet in 2021, it'll be Novak Djokovic that stands victorious. It'd mark the first time in years that Djokovic defeated Federer, the ATP Tours #1 ranked athlete.
The Verdict
Which sport is best to wager on inherently depends on the player. From our analysis of US sportsbooks, percentage margins suggest football is America's favorite sport for online betting in 2022. That could change by 2030, though, as statistics show continued growth for sports like Soccer and Basketball. It won't matter which sport is elected by our readers, permitting that they've strategized future wagers and compiled updated information on their selected team. By following the guidelines we've mentioned above, payouts are possible with any sport listed on William Hill.