FanDuel Account Locked or Suspended? Here is what to do to get it back working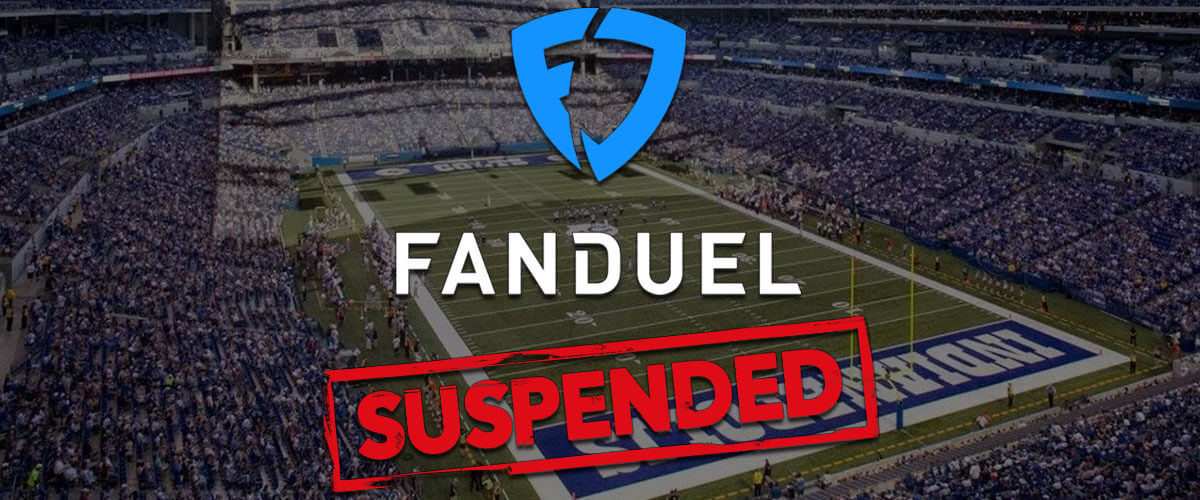 Sports betting in the United States has accelerated since being federally legalized in 2018. As such, operators like FanDuel have established their sports betting services in over ten states, which resulted in the acquisition of millions of players from across the US.
Players can now bet on sporting events across the US, including the NFL, soccer, baseball & NHL, but not always without problems…….
For everything that FanDuel Sportsbook offers its fanbase, there's an occasional discrepancy that can affect new and established customers. There have been reported instances where FanDuel sportsbook accounts have been locked & restricted because punters didn't verify their details. It's an essential step that, if avoided, can result in a closed account. Considering that FanDuel allows one registration per IP Address, our readers will want to pursue the guidelines & recommendations throughout this article.
Alluding to the possibility that accounts are permanently suspended, consumers are incapable of reacquiring their account from FanDuel. That doesn't mean signing up with another brand isn't possible, as those barred from FanDuel can easily register and open an account with one of the many sportsbooks now available, including BetMGM or DraftKings. Both these brands offer an experience with near-identical sports betting options to FanDuel, and will also give new players a free bet on sign-up.
First Bet Offer Up To $1,500 In Bonus Bets
Massive range of sports
Extensive banking options
$1,000 Free Sign Up Bonus
Bet on every sport
Competitive odds
So let's have a look at why your FanDuel account may have been suspended or restricted and more importantly, what you need to do to restore it and get back to betting again.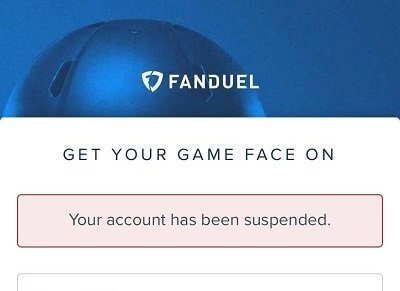 Restoring a Restricted FanDuel Account
Learning that your FanDuel account has been restricted or suspended may give you a bit of a shock or surprise. It's an avoidable matter that online sportsbooks and casinos don't like to enforce but must because of federal legislation. As such, identity verifications with FanDuel are paramount. There's the possibility that inaccurate information could prompt an account suspension. If an account is suspended, it can sometimes be impossible to recover.
For individuals that have had their accounts restricted with the option of recovery, these could be the following reasons:
Chargebacks
Excluded State
Suspicious Login
Multiple Accounts
Account Created with False Information
It won't matter which online sportsbook you are trying to sign up to, they all require you to submit your details compliantly, and FanDuel is no exception. The legalized nature of sports betting has created a regulated marketplace where consumers cannot provide falsified information. The reason being? All winnings must be taxed through the federal government. If anyone doesn't abide by these laws, they'll be committing tax fraud in America & could be arrested through the IRS. It goes without saying that using someone else's details is a big no-no and can land you in trouble, so make sure the information you submit is correct.
Suspicious Logins
Encryption software upholds the FanDuel network, meaning that the system has a "Trigger Warning" to prompt the temporary hold or permanent suspension of an account. It ensures that money laundering initiatives from criminal syndicates are avoided. As such, anyone found laundering cash through FanDuel will have their accounts permanently banned, and the sportsbook will contact law enforcement. This security measure assists consumers that compete safely at FanDuel.
Individuals that have been reported to launder their finances through a sportsbook or casino have provided false information during registration. It's for this reason that verifying accounts has become vital during registration. This shows FanDuel that you are willing to confirm your legal identity & Social Insurance Number. By having those details, the sportsbook can research the criminal history of that consumer. Anyone that hasn't committed any financial crimes won't have their accounts suspended.
There have been circumstances where FanDuel's encryption network made an incorrect assumption, which prompted an unlawful account suspension. Luckily, this sportsbook allows consumers to contact customer support within 48-Hours of account suspension to begin the recovery process. It'll take an additional two business days for a response, where players must reconfirm their identities to avoid account closure. It's an easy process that feels tedious but guarantees a safe betting environment.
Multiple Accounts
There will be a lot of bettors out there that believe that multiple accounts can be registered with the same online sportsbook. However, this belief couldn't be further from the truth. FanDuel requires that consumers register a single account based on their IP Address, Credit Card, Social Insurance Number, and Address. Having a second account won't work.
If consumers create another account with identical information to their original registration, FanDuel will permanently close both. The legislation surrounding multiple accounts isn't for debate; nobody can own two accounts with FanDuel. If you have unknowingly opened several, you will need to close your FanDuel account. But consumers can signup with other brands like Caesars Sportsbook & WynnBET. These sportsbooks are known to offer similar services.
For those establishing accounts with the sportsbooks we've mentioned, the issue of password recovery could arrive unexpectedly. It's become a commonplace problem for bettors with accounts at different operators to forget their passwords. It's a problem that's solved by having password recovery options sent via email. For individuals that need to institute another passcode, select the "Forgot Password" option with FanDuel's login page.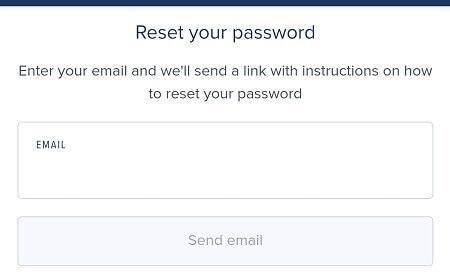 It favors players to verify their identities, as promotional opportunities are gifted to individuals after the registration process is finalized. For consumers that select the FanDuel Sportsbook, there are free bets and In-Game Features that activate payouts. The most prominent bonus offered to individuals that have one account & verify their information is the $1,000 Welcome Bonus.
Consumers will need to handover the following information during registration to have their account verified:
Last four digits from your SSN.
Name
Date-of-Birth
Mobile number
Address
Email
This stops people attempting to create multiple accounts.
FanDuel Geolocation
FanDuel sportsbook isn't available to customers in all US states. Whilst they do have a presence in most of the legalized states, they can't accept wagers in all states that have legalized betting. Some have chosen the route of legalization, while others have barred the usage of online sportsbooks. As such, where residents are located makes the difference. Operators make use of geolocation software in sportsbooks to confirm your location.
Players located in these states could be considering the usage of VPN. We highly recommend against VPN Connections, as FanDuel uses VPN Detection Software to ensure that residents from those states are incapable of maintaining an account. If an account from those regions is detected, the IP Address is permanently barred. Consumers must be located in one of the following states to legally signup at FanDuel: AZ, CO, CT, IL, IN, IA, KS, LA, MA, MD, MI, NJ, NY, OH, PA, TN, VA, WV & WY.
DFS customers may get their account suspended if they are trying to play in these restricted DFS states: Arizona, Alabama, Hawaii, Idaho, Iowa, Louisiana, Montana, Nevada, and Washington state. Having an account suspended for geolocation issues is not uncommon at FanDuel, as discussed on this Reddit thread.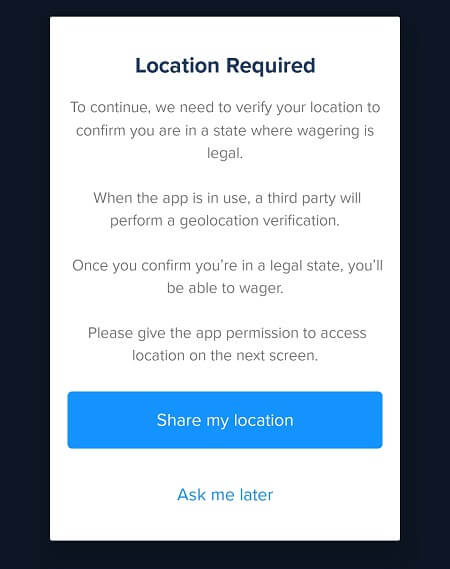 Are you on a winning run?
It shouldn't come as a shock to you, but sportsbooks prefer customers who lose more than they win. If you have been on a roll and racking up wins, you may find that FanDuel suspends or restrict your account. This can be done in several ways. The main one is to just close your account and suspend it, but the operator can also limit the amount you can wager and set a maximum bet amount. This can be done all across all sports, any market, or just across individual markets and games.
Having an account restricted because you are winning too often is annoying, especially if you like betting with FanDuel, but the book will always take steps to cut their losses. There are many players online who have had accounts restricted for being on the heater. If this happens, your options are pretty limited other than opening an account with another book and betting there. A couple of great options to FanDuel are of course DraftKings sportsbook (read our FanDuel Sportsbook app vs. DraftKings Sportsbook app guide), and also PointsBet.
Inconsistent Activity
Whether your are playing on the FanDuel New York, New Jersey, West Virginia Las Vegas or daily fantasy sports site, you may receive a FanDuel account suspended message and have no idea why. You may have won some big bets over a weekend on college football or the Thursday Night Football NFL game but notice your withdrawals have been cancelled due to inconsistent activity.
One of the reasons for this might be that the operator thinks you have won too much and is investigating your betting patterns. For example, winning one parlay bet is unlikely but if several hit the operator, in this case FanDuel, may want to know why. As we have mentioned, no gambling company likes losing lots of real money to any player, and if they think your activity follows suspicious betting patterns they will investigate.
It typically takes around two weeks for FanDuel to concluded their investigations. In the meantime, you can contact the customer support team to speak directly to someone about the issue.
Getting your account back
If you feel your account has been suspended for reasons not listed above, you can restore your account via customer support. You need to email support@fanduel.com and explain what has happened and they can provide the reason as to why your account has been suspended. If you don't want to email, you can also submit a ticket on the FanDuel site.
Support will usually get back to you within 24-48 hours and explain the next steps.
Alternative apps to FanDuel Sportsbook
If the solution we've provided above hasn't assisted in recovering your account or transaction, then you've exhausted what possibilities are available. It doesn't mean your betting endeavors are lost, as multiple sportsbooks offering similar odds and markets to FanDuel are open for registration. Furthermore, there's a welcome bonus awarded after signing up with BetMGM with a $1,000 promo at betmgm.com, and another promo worth $1,000 at sportsbook.draftkings.com. Some other sportsbooks you may want to check out:
FanDuel Account Suspended FAQs
Why is my FanDuel Sportsbook account suspended?
Incorrect information was provided during registration. Don't falsify any information, including the last four digits of your social security number, to avoid account suspension.
Can I use a VPN to Bet on FanDuel?
No. Players that register an account with a VPN from an illegal state will be barred from FanDuel.
Which FanDuel Customer Service options are available?
Players can contact customer support agents through Live Chat, Email, or Telephone.
How to stop a suspended account with FanDuel?
Make sure that personal & financial information is up to date before making your first wager.
Is Geolocation used at FanDuel?
Yes, FanDuel will use Geolocation technology to determine which state players are competing from.