Best Football Cash Out Sites Indiana December 2023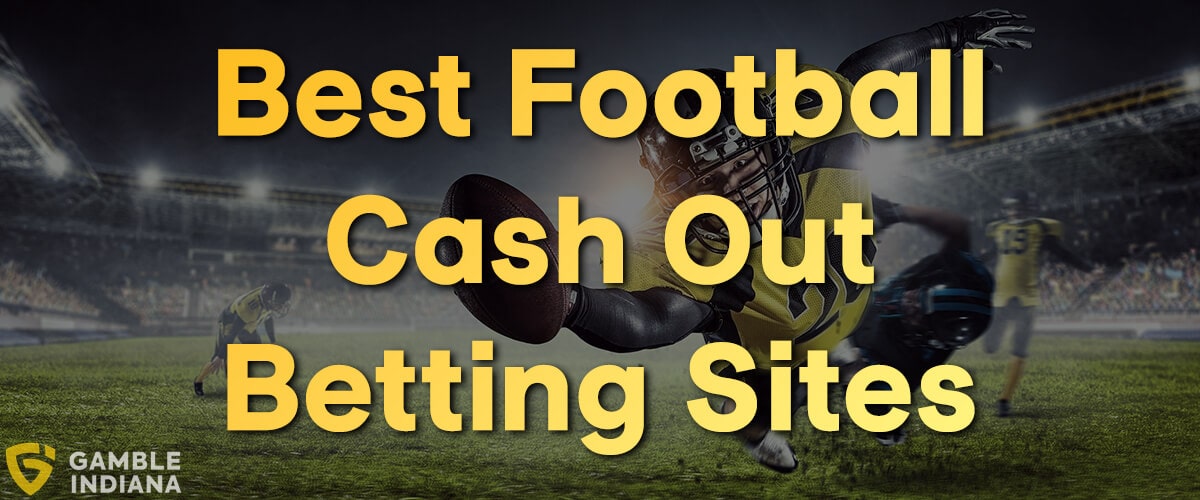 For experienced sports bettors, the cash out feature is a secret weapon. Knowing when to lock up a win early and when to cut your losses is one of the most crucial skills to develop in becoming a successful sports bettor.
Of course since it's such a powerful tool, not all Indiana sportsbooks allow it. For some sports, it isn't that important. But with a game like football, where momentum shifts are palpable and a single injury can turn a game on its head, it's crucial that you play at a betting site that allows you to cash out early and that pays you fairly when you do.
That's why we created this guide for Indiana's best football betting sites that allow you to cash out your football bets early.
Top 7 Football Cash Out Betting Sites
Below are our picks for the seven best football sports betting apps that allow users to cash out their bets early in Indiana.
PointsBet Sportsbook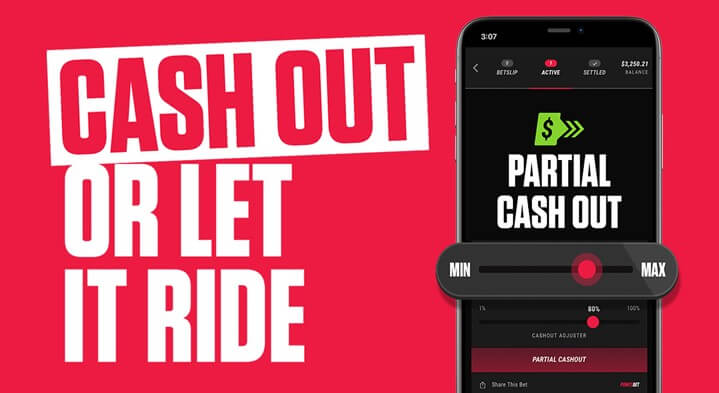 PointsBet launched in the Hoosier State back in March of 2020, and since then, they've established themselves as one of the best betting sites on the market. One of the biggest reasons for this is because of their desire to bring their users the best sports betting features like the cash out option.
With Pointsbet, when you bet on selected NFL and other football markets, you'll not only be able to perform a standard cash out, but also by using the partial cash out slider feature, you can choose to only cash out part of your bet while letting your non-cashed out portion to continue riding.
10 x $100 Second Chance Bets
Huge new player welcome bet
Loads of bet types available
BetMGM Sportsbook
The King of the Sportsbooks BetMGM has established itself as a giant in sports betting not just in Indiana, but across pretty much the entire US. At BetMGM, you're able to cash out early from both football single-leg bets as well as parlays so long as all legs of your parlay are eligible.
What I really love about BetMGM is that you can also use their Edit My Bet feature to swap or cut out a part of your parlay instead of going for a full-blown cash out. This feature is separate from their usual cash out feature — but it's available on all parlays that allow for cash outs, giving you even more options to change your betting experience on the fly.
First Bet Offer Up To $1,500 In Bonus Bets
Massive range of sports
Extensive banking options
DraftKings Sportsbook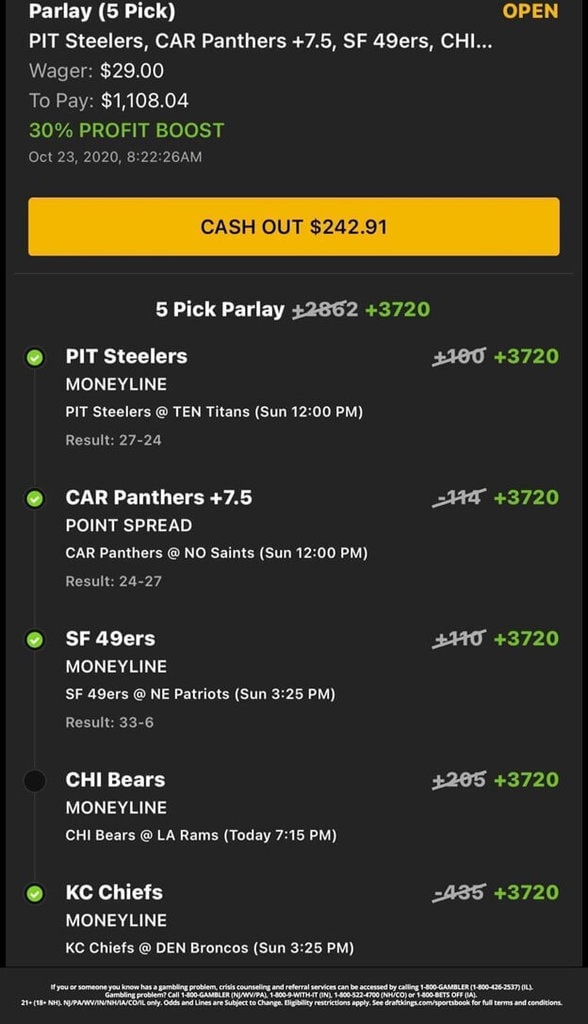 Launching on October 3rd, 2019 — DraftKings was one of the first sportsbooks to allow residents from Indiana the chance to bet on football online. They were also one of the first sportsbooks to allow for cash out betting.
Just head to the "My Bets" section, select your bet, and hit the yellow "Cash Out" button once you've made up your mind.
BetRivers Sportsbook
Along with DraftKings, BetRivers was one of the first two football betting sites to launch on October 3rd, 2019. While they aren't quite the mega-power of other sports betting giants, their great odds and cash out feature has made them a favorite among veteran sports bettors.
The one big difference that BetRivers has from other cash out betting apps is that they don't call it cashing out. Instead, it's buying out. The feature is exactly the same though, and allows users to cash out early on most football markets.
Up To $500 2nd Chance Bet
Easy to use app & site
Top welcome bet offer
FanDuel Sportsbook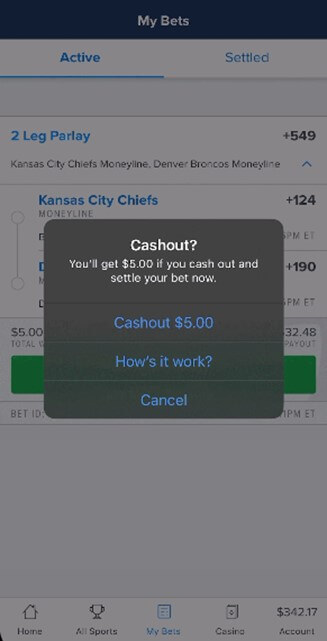 For Hoosiers, there are few NFL betting options as popular as FanDuel. And no wonder why. With their great FanDuel welcome bonus, terrific mobile app, and easy to navigate interface allowing you to cash out on the go, there's hardly anything to fault them on.
Just head to the "Active" tab of the "My Bets" section to settle any of your eligible bets early with their cash out feature.
No Sweat First Bet Up To $1,000
Massive sports betting options
Trusted name
Caesars Sportsbook
When it comes to sports betting anywhere across the US, there are few names as well known as Caesars — as such, it's no surprise that Caesars is as popular as it is in Indiana. Whether you're betting NCAA or NFL, Caesars is great for betting on football.
With their early cash out feature, you can cash out your single or parlay bet early so long as all legs of your stake are from a betting market that allows for early cash outs.
$1,000 First Bet on Caesars
Huge new player offer
No withdrawal fees
Betway Sportsbook
It's true that Betway is undoubtedly more popular in Europe, but they're slowly starting to climb in popularity in the US thanks to their great odds and innovative features. They aren't available in many states. However the good news is they are available in Indiana.
What separates Betway from other football online betting sites that offer early cash outs is that Betway allows you to not only cash out your full stake, but also only a part of your stake with their partial cash out feature. This is great for big parlays especially. Because now, rather than having to risk it all, you can lock up a small win before going for that big payday.
How Cash Out Works in Football Betting
Cash out betting is simple to understand. You make a bet — either single-legged or a parlay, and then if at any time before the bet is settled you want to cash out early, you can, and you'll be paid out based on how much you staked and how likely it is that your bet will win. Of course as the game goes on, these numbers will change.
To give an example, let's say you have the Colts against the Texans in a divisional clash away at the NRG stadium. Historically speaking, this is a pretty tight one, so when you bet Colts to win on the money line you get -110 on your $100 bet for a potential payout of $190.91. As kickoff time gets closer though, it's revealed the new kicker Matt Gay is out with a hamstring strain. This is obviously bad news for the Colts, so their odds of winning go down to 40%.
Now if you think that the Colts' chances of winning are lower than this, then you cut your losses with an early cash out before kickoff and get back 40% of your potential payout for $76.36. Let's assume you don't take the cash out. Your bet is still live, and come game day Colts are up 27-13 mid-way through the 3rd quarter. Things are looking good, and according to the sportsbook Colts have an 87% chance of winning, so now if you cash out early, you'll get a decent win of $166.09. Things are looking great though, so you let it ride.
Unfortunately, early in the 4th quarter Minshew gets sacked, it's a fumble, and Texans return for a touchdown — worse still, Minshew's injured. 27-20, Colts have the ball, but without a decent QB option and with 10 minutes still on the clock, things are looking bad. The sportsbook still thinks Colts are the favorite, though they only give them a 65% chance of winning. You can either cash out here for a small win of $124.09. Or you can hang tight.
This is how the cash out feature works in a typical football game.
Types of Football Cash Out
When it comes to early cash outs on football, there are mainly three types of offers.
Standard Cash Out
The standard early cash out offer is the simplest one to understand. As the likelihood of your bet winning changes, so will the amount of money you can cash out for. With this feature, once you think that the advertised cash out offer is better than the actual likelihood of your bet winning, you can cash out your entire stake.
Partial Cash Out
A partial cash out is the same as a standard cash out, but instead of cashing out your full stake, you only cash out a portion and let the other part of your stake ride. Partial cash outs are great for hedging your bets. Especially when you're playing a massive parlay and want to minimize your risk heading into the final few legs. Partial cash outs usually work on a slider scale, so you can pick exactly what percentage of your stake you want to cash out.
Partial cash outs are especially good for new sports bettors who are still working on getting attuned to when the right time to cash out their football bet is.
Auto Cash Out
Auto cash outs allow you to set up a system wherein your bet will automatically cash itself out once a predetermined cash out value is met.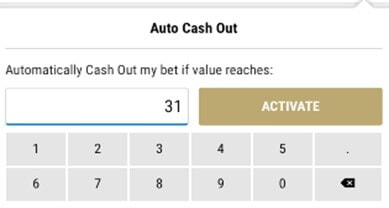 Personally, I'm not a big fan of this one. However successful sports bettors who use this feature tend to use it when they can't watch the game live and don't have 100% faith in their bet to succeed.
It's a tricky one to get right. But if you find yourself in a situation where you are unable to watch the game or need to leave mid-way through the game, it can help ease your nerves.
Football Bets You Can Cash Out Early
The types of bets you'll be allowed to cash out early will depend on which sportsbook you sign up with. With football, most bets are eligible for early cash out. However, certain prop bets may still be excluded.
Early cash outs don't just apply to single bets either. Parlays, including same game parlays, are all eligible for early cash outs so long as each individual leg is also available for an early cash out. As a general rule, the below bet types are the most common football bets that allow for early cash out.
Moneyline
Over/Under
Spread
Certain Player Prop Bets
Parlays Made From The Above
Futures i.e. Super Bowl, Conference, Divisional Champions
Of course as mentioned, each sportsbook is different and may have different bet types that they deem eligible for early cash outs.
Best Time To Cash Out My Football Bet
Knowing when to cash out your football bet and when the best time to do so is a very difficult skill to learn, though one that can be extremely profitable if mastered. Generally, there are two reasons for cashing out.
The first is the simplest and involves cashing out when a tangible change to the game occurs i.e. an injury to a star player or a scoring drive. Unfortunately, sportsbooks are pretty quick to change their odds when this happens, so the window to make a profitable cash out is extremely narrow, with many sportsbooks temporarily suspending early cash out when these events occur. Still though, if you're able to get an insider scoop on an injury's severity before the sportsbooks, it can be highly profitable.
The second reason for cashing out is when a momentum shift occurs. A big tackle, an inspired quarterback. As a Colts fan I hate to admit it, but Brady was the master of these, and there are countless examples of the Patriots or Buccaneers being down and Brady just becoming a machine in the 4th quarter to lead them to a victory. Being able to sense when these changes are about to occur is crucial for profiting on a cash out. Unfortunately, there's no secret to being able to identify these. Though as you continue to make bets, you'll eventually be able to see them coming and make a profitable cash out before the sportsbooks notice what's happening.
There is no concrete best time to cash out your football bet. Instead, it's all a matter of personal preference and learning when to go with your gut instinct.
What Football Cash Out Suspended Means
A suspended cash out on a bet might sound bad. But don't worry — all it means is that you are temporarily unable to cash out your bet.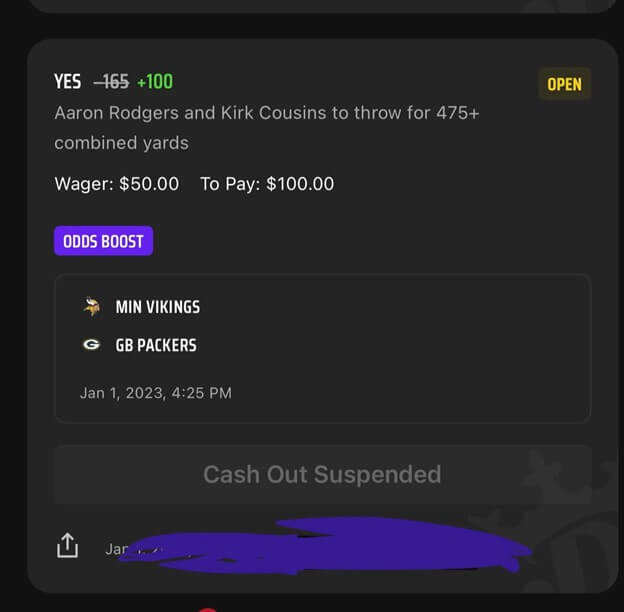 This might be because a touchdown's been scored, or maybe because the referees are reviewing a potentially game changing decision. Other times it might be because your chosen sportsbook does not allow for early cash outs of specific betting markets when the game is live.
Either way, don't sweat it because it will probably be back soon, and your bet is still 100% live. Of course, if you were trying to capitalize on a game changing event, seeing that grayed out button means the sportsbook beat you to it, and you'll need to be a little quicker next time.
Summary
Being able to cash out your football bet early gives you a level of control that can be invaluable if you know what to do with it. Of course, it's tricky working out when the best time to use it is.
There's no secret trick you can learn, but there are sites that you can sign up for that will give you the best odds and the best options for cashing out your bet early. So if you're ready to take next-level control of your football bets, sign up to any of our recommended football early cash out betting sites today and get access to exclusive welcome bonuses to give you more bang for your buck.
FAQ's
Should I cash out my bet early?
It depends. Whether or not you should cash out any given bet depends on a number of factors. However, the most important question you should ask is, are the advertised odds lower than what I think the odds are? If the answer is yes, then you should cash out. If the answer is no, then you should let it ride.
What does buy out mean?
Buy out is just another term for cash out. So if you see that a football betting site allows for users to buy out of their bets early, it means that they allow for early cash outs.
Why is my football bet early cash out suspended?
An early cash out on your football bet can be suspended for many reasons. The most common reason though is that a game changing event has recently occurred or is currently underway, and the sportsbook needs to review their odds.
Can I cash out my football parlay bet early?
Yes. If all legs on your parlay are eligible for early cash out, then your parlay will also be eligible for early cash out.