Indianapolis Colts Now Dealing With COVID-19 Issues
Categories:
News
|
Published by:
Corey Scott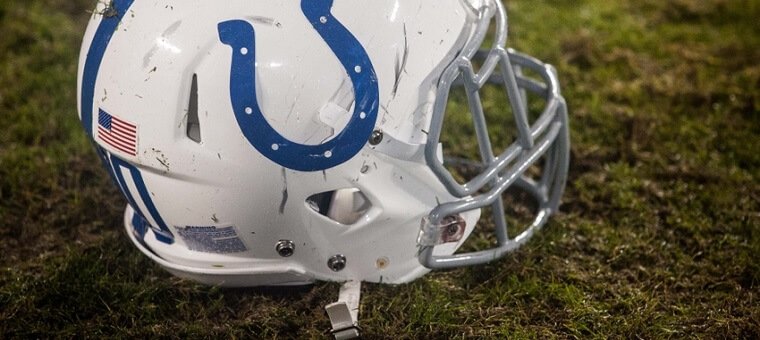 This has not been a good offseason for the Indianapolis Colts, as they have had to deal with a number of serious issues.
The biggest injury concerns appear to be working themselves out for Indianapolis, but it is now COVID-19 that is affecting the team.
On Monday, the Colts announced that three players were placed on the reserve/COVID-19 list, including quarterback Carson Wentz. The team also added receiver Zach Pascal and Pro Bowl center Ryan Kelly to the list, and this will affect the team's preparation for the season opener on September 12.
According to sources, all three players have been placed on the list after being a close contact with a staff member that has tested positive for COVID-19. The hope is that all three players will be able to rejoin the team in just five days, but they must remain asymptomatic and continue to return negative tests.

All three of the players are apparently unvaccinated against COVID-19, as this is the only way that they would be forced to be put on this list without a positive test result. Owner Jim Irsay has expressed frustration about the low percentage of his team's players that have been vaccinated against COVID-19.
Head coach Frank Reich also tested positive for COVID-19 earlier in Training Camp, and this has been an ongoing battle with the team. The Colts are hopeful that this will not be a problem when the regular season begins, but the low vaccination rate could become a major issue.
Making this an even bigger deal for the Colts is the fact that Wentz was just getting back to the team after suffering an injury earlier in Training Camp. The Colts were expecting Wentz to take the next step in his rehab and hoping that he could begin working with the first-team offense.
NFL Proposing More Testing
The threat of COVID-19 has not gone away for the NFL, and the league continues to look for new ways to protect its players and keep games from being canceled. Testing unvaccinated players has increased this season, but now the league is looking to regularly test vaccinated players as well.
The NFL submitted a new proposal to the NFL Players Association, and an agreement was reached on Monday. Through this new plan, fully vaccinated players in the league will have to submit to COVID-19 testing at least once per week.
Some players and teams have approached the league about daily testing for all players, and that is now an option as well. Those players that have family members that are at a high risk can elect to submit to daily testing.
The NFL released a statement last week announcing that 93% of players that were participating in Training Camp were at least partially vaccinated against COVID-19. Coaches and other staff members were mandated to get the COVID-19 vaccine, and some teams have let staff members go that refused to comply.
Other COVID-19 restrictions are still in place from a season ago, and those players that are not fully vaccinated against COVID-19 will have limitations on the road.
For more sports news and updates on legal sports betting in Indiana, check out more stories on our blog.
Relevant news