COVID-19 A Factor For Indiana Teams
Categories:
News
|
Published by:
Corey Scott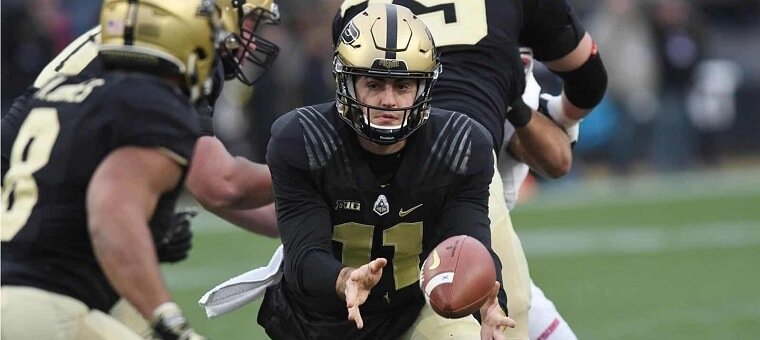 The ongoing COVID-19 pandemic continues to affect the sports world throughout the United States, and this week it will affect three sporting events in Indiana.
Football is the sport that is now trying to navigate through the pandemic, and there have been plenty of setbacks.
Fortunately, none of the Indiana teams appear to be dealing with a COVID-19 outbreak at this time, but it will still have an impact on some key games.
Purdue-Wisconsin Game Canceled
Perhaps the biggest news of the week comes from the Big Ten Conference and has a direct impact on the Purdue Boilermakers. The scheduled game between Purdue and Wisconsin has been canceled due to a massive outbreak in the Badgers' football program.
Wisconsin opened up the season with a blowout win over Illinois, but then things went awry. Freshman quarterback Graham Mertz tested positive for COVID-19, and there are now more than 25 people in that program that have tested positive.
Purdue is off to a 2-0 start to the season, including an upset win over the Iowa Hawkeyes. This game will be counted as a "no contest," and the Boilermakers won't be back on the field until Nov. 14 against Northwestern.
The Big Ten Conference did not build any flexibility into the 2020 schedule, and Purdue will end up with one fewer game played. This is the second straight game that Wisconsin has had canceled due to COVID-19.
Notre Dame Catches Major Break
The biggest game of the college football season up to this point is set to take place this weekend in South Bend. Notre Dame will host top-ranked Clemson on Saturday, and the Fighting Irish are currently five-point underdogs.
The Fighting Irish have already dealt with a COVID-19 outbreak earlier this season, but it appears that they will be full strength heading into this matchup. The same can't be said for the Tigers, as they will be without one of the best players in the country.
Clemson quarterback Trevor Lawrence tested positive for COVID-19 last week, and it forced him to miss the Week 9 win over Boston College. Lawrence is reportedly back with the team but will not be eligible to play in this game.
The Tigers struggled to beat Boston College, and losing Lawrence is a major blow. The winner of this game will have a clear path to the ACC Championship Game.
Colts Face Depleted Ravens Squad
The 5-2 Indianapolis Colts host the 5-2 Baltimore Ravens on Sunday in an important game in the AFC playoff race. Indianapolis is dealing with some key injuries, but the Ravens could be in worse shape.
Ravens cornerback Marlon Humphrey tested positive for COVID-19 on Monday, and he is a crucial part of the Baltimore defense. Now, it has been announced that seven other Ravens players are at high-risk due to contact tracing.
All seven players will be out of practice all week, but they could play in this game if they continue to test negative. If several of these players are out on Sunday, it could prove to be a huge advantage for the Colts.
For more sports news and legal sports betting in Indiana, check out more stories on our blog.
Relevant news