FanDuel App Launch Hands Indiana Bettors a Third Option
Categories:
News
|
Published by:
Corey Scott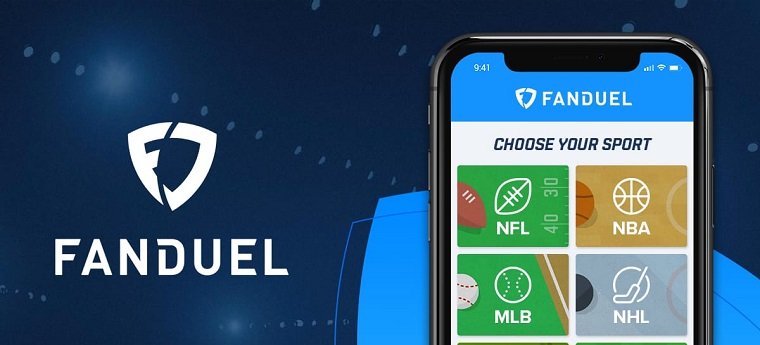 Indiana online bettors now have a third option following the launch of the FanDuel mobile product in the Hoosier State.
The launch was widely predicted after the Indiana Gaming Commission said last week it was close to approving one other mobile operator, and with FanDuel already running retail sportsbooks at two Boyd Gaming operated properties in the state.
The IGC announced the launch on its website on Monday.
FanDuel already has a presence in the Hoosier State as it opened two retail sportsbooks last month. According to the IGC's order, the mobile application will fall under the license awarded to the Blue Chip Casino in Michigan City near the Michigan state line. The company also runs a retail establishment at the Belterra Casino Resort in the southern part of the state, roughly midway between Louisville, Ky., and Cincinnati. Both casinos are owned and operated by Boyd Gaming.
This marks the third online sportsbook in Indiana after DraftKings app and BetRivers mobile app went live earlier this month.
FanDuel Sportsbook extends its US footprint further
Indiana is the fourth state where the sports gambling giant offers online gaming and the third in as many months.
After launching in Pennsylvania in July, it has quickly become the top online sportsbook in the Keystone State, and that's a position it has also held in New Jersey since early 2019.
The launch in Indiana comes nearly two months after a successful implementation in West Virginia, while it also has physical sportsbooks in New York and Iowa, where a mobile launch is pending via its license with Boyd's Diamond Jo casino.

That it has become the mobile sports betting app of choice in its top two markets is due in no small part to the fact it employs a single app that works across all states, unlike rivals which have individual apps for each state where they are licensed.
FanDuel CEO Matt King discussed this customer-first approach at last week's Global Gaming Expo.
That was an easy conversation internally. "It was a lot harder technically, but if you think about it, you probably have 50 apps on your phone," King said. "Name me one that doesn't work outside of the state of Nevada. It just doesn't happen."
"I think it's evidence of our commitment to putting users first to say we are in a regulated business, we embrace that" he added. "There's a complexity that comes with that, but that complexity should be our burden and not for some who use it. So, we look to make it as positive an experience for the users as possible because that's the way you're going to maximize the market."
Debut month sees flying start
Given FanDuel's track record in New Jersey and Pennsylvania, it's a safe bet the company's new online platform will raise handle even further in Indiana, where mobile betting is less than three weeks old.
Retail operations began in early September and it seems that Hoosiers have grabbed the opportunity to wager legally judging by the IGC's September figures, which involve the state's 13 brick-and-mortar casinos and numerous betting parlors.
Their monthly report showed a striking $34.5 million in handle and an equally impressive revenue figure of $8.5 million, albeit that is explained by a large number of futures bet coinciding with the start of football season.
Unsurprisingly, football is proving the dominant sport for wagers, claiming $20.7 million of the total handle, while parlay wagers added nearly $9.8 million.
It doesn't take a genius to work out that the launch of mobile betting, and now the addition of a third app, should grow the handle significantly in October.
Indiana legislation allowing the industry to grow
Indiana's flying start is thanks to some savvy legislation and swift implementation by lawmakers.
Gov. Eric Holcomb signed the state's sports betting bill into law on May 8 and officials were quick to act, meaning retail sportsbooks at Indiana casinos were up and running for the start of the lucrative football season.
The bill went further in that allowed for statewide mobile wagering, which in effect allows bettors to create accounts remotely and from anywhere inside state borders, unlike in Iowa where bettors have to first register in a casino.
That forward-thinking policy is a boon for stakeholders in Indiana and its fledgling industry also benefits from a tax rate of just 9.5% on adjusted sports betting revenue (Pennsylvania is as high as 36%), which has other operators queuing up to join the party.
Watch this space for more news.
Relevant news