FanDuel-Colts DFS Deal – Sports Betting Next?
Categories:
News
|
Published by:
Corey Scott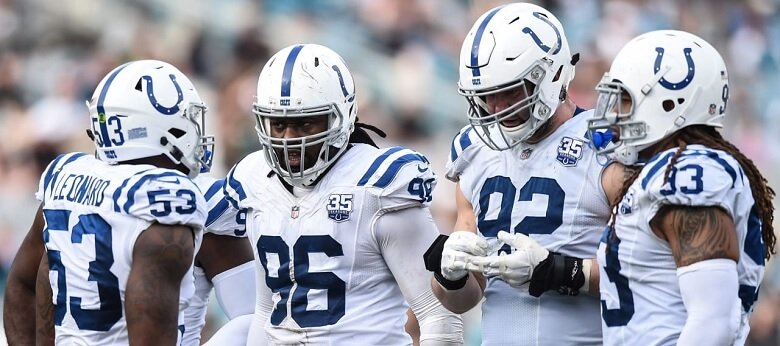 FanDuel is expected to launch their mobile betting app any day now and, in another sharp move, they have become the official fantasy sports partner for the Indianapolis Colts.
The deal is for the remainder of the 2019-20 NFL season and is specifically tied to fantasy sports, and not FanDuel's sportsbook operations, as per league rules.
Both parties are expected to work on engaging new and existing fans using a range of marketing assets, including signage at the Lucas Oil Stadium as well as in-game advertising across the Colts' radio and TV broadcasts.
"The Colts always are looking for new ways to engage with our fans, and fantasy sports have long been an avenue for fans to follow the Colts, pro football, and their favorite players across the league," said Roger VanDerSnick, chief sales & marketing officer for the Colts, in a press release.
"As we continue to expand our nationwide footprint, we are always looking for ways to engage sports fans throughout the country, and specifically in the Midwest," FanDuel CEO Matt King said in announcing the partnership with the Colts. "Indianapolis is home to a loyal fan base and we're excited to again partner with the Colts organization, allowing us to further reach these passionate fans."
FanDuel also signed former Colts punter Pat MacAfree to a multi-year contract in September and he now appears regularly on the company's digital platforms, including fantasy TV show More Ways To Win.

NFL edging slowly towards sports betting
Unlike MLB and NBA, the NFL has moved far more slowly in terms of embracing sports betting, but the deal between the Colts and FanDuel is further evidence the league's previously hard-line stance is softening.
Only last month, the NFL signed an official fantasy sports agreement with DraftKings, while in January it signed a sponsorship only deal with Caesars.
Whilst current league rules prevent teams from signing partnerships directly related to sports betting, this latest deal could conceivably be expanded in the future to include sports betting.
DFS heavyweights battle for top spot
News of the partnership comes just over a week after the launch of mobile sports betting in the Hoosier State and that's no coincidence of course.
Both FanDuel and DraftKings have used the power of their brand recognition amongst fantasy sports fans to position themselves as top choice sportsbooks in states that have legalized sports betting since the repeal of PASPA.
DraftKings has had a headstart in Indiana, launching their app on Oct.3, along with Rush Street Interactive's BetRivers app, but FanDuel's mobile offering is expected to be up and running by mid-October and the battle for top spot will then be well and truly on in a state that saw $35.5 million in wagers made during September – and that was retail only.
That battle has been raging for over a year now in New Jersey, where DraftKings app was the first to market in the fall of 2018 and enjoyed an early lead over their main rival in terms of revenue.
However, FanDuel took over the #1 spot in the Garden State in February of this year and pressed home its advantage in the massive crazy month that is March Madness. They haven't looked back since.
Same in Indiana, perhaps?
We're big fans of both the DraftKings and FanDuel apps for loads of good reasons and picking between the two is a matter of opinion, although FanDuel perhaps just wins out when it comes to pricing and their app is arguably more user-friendly too.
But we strongly recommend you download both apps to help make your own mind up, and in Indiana, you'll soon be able to do just that.
Let us know which of DraftKings or FanDuel you prefer on Twitter or get in touch.
Relevant news