Frustrated Illinois Sports Bettors Crossing Into Indiana
Categories:
News
|
Published by:
Corey Scott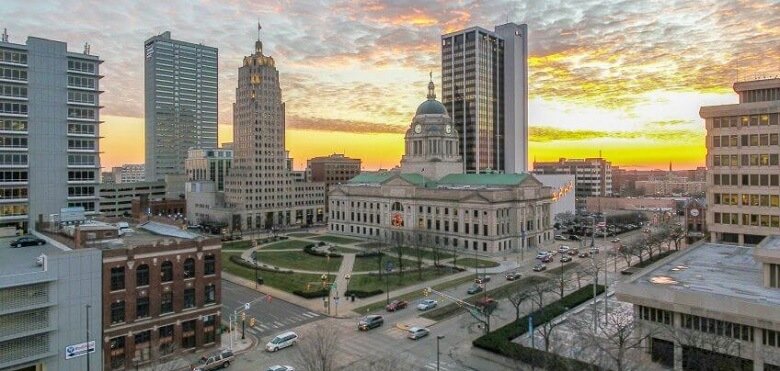 Legal sports betting is coming to Illinois but not fast enough for bettors, many of whom are hopping over the border to Indiana.
Whilst Illinois Governor J.B. Pritzker signed the state's sports betting bill into law in June, it has since stumbled out of the gate and there doesn't appear to be any urgency right now.
Why the delay?
The bill covered every form of legal gaming imaginable and that is perhaps the problem as it involves many potential stakeholders, all of which were invited to submit recommendations during a month-long public comment period.
Much of the feedback received came from attorneys representing local casinos, industry associations, and racetracks – the state currently has 10 riverboat casinos, almost 30 pari-mutuel betting facilities, and more than 6,000 slot parlors.
Now it's up to Illinois lawmakers to sort through these as well as the recommendations set forth by Chicago's five professional sports teams, all of whom want to set up their own sportsbooks without outside competition within a five-block radius of their home fields and stadiums.
Sportsbook operator William Hill has also thrown its hat into the ring, requesting a 270-day grace period for full compliance to whatever rules the state ultimately adopt. This is to allow them and other operators time to meet the many regulatory requirements that would have to be understood and implemented.
So any rollout of legal sports betting in Illinois is not going to happen in the immediate future and one gaming attorney, Cory Aronovitz, is predicting it might not begin until the start of the 2020 football season.


Wanna bet now?
In the meantime, all is not lost for bettors in Illinois and especially those in Chicago, which is about 20 miles from the Indiana border.
Hoosiers have been wagering legally in state-authorized casinos since early September, and now they've got the choice of two mobile apps with more on the way.
Last week both Rush Street Interactive with their BetRivers mobile app and DraftKings launched their mobile products – the former under the BetRivers brand – and both apps can be downloaded from the Apple Store, with the Android versions available for download from the respective websites.
Even better is the fact you don't need to first drive to a casino to register as under Indiana state law you can sign up remotely and throughout the state.
The Sportsbooks concerned use clever geo-locating technology to determine your exact location. So as long as you have two feet inside Indiana and are aged 21 or older, you can do everything via the apps on your smartphone.
Of course, some bettors still prefer the buzz of being inside an actual sportsbook and the Ameristar Casino Hotel in East Chicago, about a 40 minutes drive from the Windy City, is perhaps your best bet.
Here you can place your bets in person or online via the DraftKings app.
If you live in Western Illinois, a closer option would be to visit one of the casinos near the border in neighboring Iowa. Sports betting has been legal in the Hawkeye State since mid-August and is already proving super profitable for all concerned.
Lawmakers and bureaucrats in Illinois would do well to heed what is already happening in Iowa and Indiana and show a little more urgency.
Located in Illinois and feeling frustrated by the lack of sports betting? Let us know on Twitter or get in touch.
Relevant news