Hard Rock International To Purchases Spectacle Entertainment
Categories:
News
|
Published by:
Corey Scott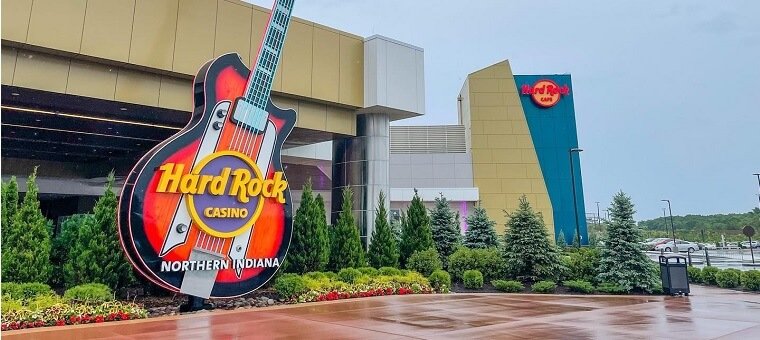 To say that things have been plain sailing for the new Hard Rock Casino in Gary, Indiana would be a big understatement.
The latest Hard Rock Casino Northern Indiana has had nothing but trouble since it opened earlier this year, but that could soon be changing. Hard Rock International is now set to take complete ownership of the property, and it will end legal issues that was surrounding the previous owner.
Spectacle Entertainment has been in charge of operating the Hard Rock Casino, but that company has been the subject of investigation from the Indiana Gaming Commission. That company was recently given two choices when it came to a decision from the IGC, and it decided to take the easy way out.

Allegations were made against Spectacle Entertainment that some of the executives were illegally funneling money into politics. Some of these executives were forced to resign, but that hasn't kept the IGC from looking into this company.
The IGC now requires companies to disclose financial information when applying for a renewing a gaming license in the state. Spectacle was unwilling to provide this information to the IGC, and it led to a potential shutdown of the property in Gary.
Hard Rock International already has plenty of money tied into the property in Gary, and it couldn't afford to have it closed for any period of time. The decision was made to explore purchasing the remaining shares that were owned by Spectacle and both companies agreed.
Spectacle Entertainment has played an important role in the Indiana gaming industry, but it was becoming a major headache for Hard Rock and the IGC. Now that this purchase has been made by Hard Rock, it should allow for the casino in Gary to be free of any further punishment.
The IGC recently met to discuss this deal between Hard Rock and Spectacle and it went ahead and approved the purchase.
Lucy Luck Still Causing Problems
The casino in Gary is not the only one that has been having some issues, and again it's a casino that bears the name Hard Rock. There is another property in Terre Haute, but it hasn't yet been open to the public.
Lucy Luck Gaming is the parent company of the Hard Rock Casino in Terre Haute, and it is another property that failed to renew its gaming license. The IGC was willing to work with Lucy Luck to keep the construction of this casino ongoing, but Lucy Luck was not able to put together a management team.
After it became clear that Lucy Luck was not willing to submit the proper paperwork to continue with this project, the IGC ultimately stripped them of any association with the project. Hard Rock continues to be a part of the team at Terre Haute, but another partner is needed as well.
There is a September 22 deadline set for applications to take over the spot that was left by Lucy Luck, and Lucy Luck could still reapply as well. At this time there is no opening date set for this property and this has caused some major delays in the project.
For more sports news and updates on legal sports betting in Indiana, check out more stories on our blog.
Relevant news