Indiana Gaming Commission Under New Leadership
Categories:
News
|
Published by:
Corey Scott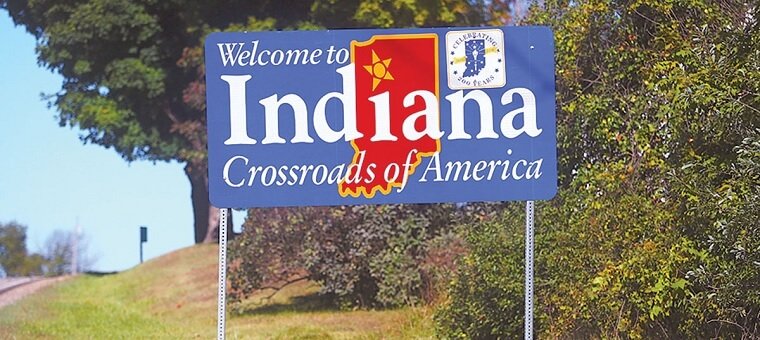 The Indiana Gaming Commission continues to have its hand in a number of key issues, but that group will now be under new leadership soon.
Sara Gonso Tait has announced that she will be stepping down from the position of Executive Director. She will officially move out of that role at some point next month.
This could potentially be a big blow to the IGC as Gonso Tait has been in this position since 2016. Even though 2016 doesn't seem that long ago, this has been a stressful and challenging time for the entire industry.

Governor Mike Holcomb noted that losing Gonso Tait could be a massive blow to the state, but especially when it comes to sports betting. The state of Indiana did not have legal sports betting when Gonso Tait began her run as the Executive Director, but she was one of the key voices in getting that industry up and running.
Gonso Tait not only pushed the state lawmakers to legalize sports betting in Indiana, but she was one of the people that helped to craft the rules. Many people throughout the United States have applauded the work done by the IGC, and other states have asked Indiana for advice.
It is because of this work that Indiana has seen more than $4 billion in sports betting wagers since it launched back in 2019. Other states already had some similar gambling laws in place, but legalizing and offering sports betting was completely new to the state.
Another major accomplishment during the tenure of Gonso Tait was that Indiana's riverboat casinos were given the approval to move inland and establish a permanent location. This has provided a massive boost to the casino gambling industry, and it also made it more attractive for sports bettors to partner with a property.
Small Set For Big Task
Choosing a replacement for Gonso Tait was not an easy assignment, but it was one that was left up to Governor Holcomb. The Indiana Governor selected Greg Small as the new executive director, and this work is going to begin when Gonso Tail leaves the job.
Small is someone that currently works on the legal side of things, but this was the same position that Gonzo Tait had before she was elected Union President. Having knowledge of what lawsuits will help Small fit into this new role, but he also knows that he is staring at some challenges.
Currently, the IGC spends a ton of time dealing with Spectacle Entertainment, but it seems like that lawsuit could potentially be thrown out. Choosing Small is a great choice to help keeps consistent, but he also has relationships established with people in the iGaming industry.
The Hard Rock Casino in Terre Haute was supposed to be one of the new properties that helped this industry to take off. This time it is a company other than Spectacle Entertainment that is causing a commission, and Small will be tasked with hiring these companies or handing out licenses so they can and turn things on.
For more sports news and updates on legal sports betting in Indiana, check out more stories on our blog.
Relevant news