IGT & FanDuel Strengthen Partnership
Categories:
News
|
Published by:
Corey Scott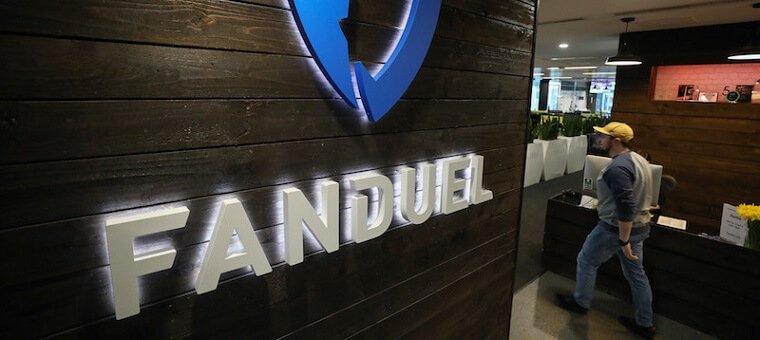 IGT and one of Indiana's top sportsbooks, FanDuel have announced an extension to their current partnership
International Game Technology has revealed they have agreed to a multi-year iGaming and sports betting agreement with sportsbook giant FanDuel, which will include using the IGT platform in the sports betting company's U.S. sportsbooks. IGT is already the engine behind FanDuel-branded sportsbooks in nine different states. It has enjoyed great success in powering the sportsbook at the Meadowlands in New Jersey and one of the best performing online sportsbooks in Indiana, as well as at Pennsylvania based at Valley Forge Casino.
The deal that was announced earlier this week will further strengthen the already successful partnership between the two entities. It will allow IGT's PlayDigital's PlayCasino games, such as slots, roulette blackjack, and other popular table games, to reach the entire U.S. market.


As part of the agreement, FanDuel has vowed to continue offering IGT's slot games in states where FanDuel runs online casinos. Some of those online slots include Wheel of Fortune Triple Extreme Spin, Triple Red Hot 7s Free Games, and Red Hot Tamales. Players can access these games on a dedicated mobile app or through their web browsers in New Jersey and Pennsylvania.
The new deal will run until September 2024 and, according to a press release, will expand IGT and FanDuel's partnership, which includes the FanDuel Sportsbook at New Jersey's Meadowlands Racetrack.
Matt King, FanDuel Group CEO, stressed how vital IGT has been in their success so far, describing the platform as "integral to FanDuel Sportsbook's expansion in the U.S." King also mentioned plans for further expansion across the United States, with the aim to create an "intuitive, technologically driven customer experience at our world-class retail sportsbooks for our customers."
FanDuel Looks to Expand Across Country
With the security of a long term agreement behind them, both IGT and FanDuel will likely expand partnership into other states. Government budgets have taken a hammering due to the Coronavirus pandemic, so it would come as no surprise to see an expansion of legalized sports betting in the United States.
FanDuel has already built a solid foundation, with retail sportsbooks in nine states and online sportsbooks in five. The company now has the perfect opportunity to grow its presence with IGT providing the fuel to power it.
IGT PlayDigital Senior Vice President, Enrico Drago, confirmed they are looking to expand their offering into different states, believing both themselves and FanDuel "are positioned for continued success in the U.S."  Drago also reiterated that they remain committed to fueling FanDuel Sportsbooks' through what he describes as their "market-ready platform, player-preferred game content, and self-service betting technologies."
It has come as no surprise to those in the industry that both companies have looked to strengthen their bond. Since the beginning of this partnership, IGT and FanDuel have produced one of the best sportsbooks in New Jersey and a hugely successful sports betting platform in Pennsylvania. This will soon be the case in other states.
For more sports news and legal sports betting in Indiana, check out more stories on our blog.
Relevant news