Indiana Casinos Preparing For March Madness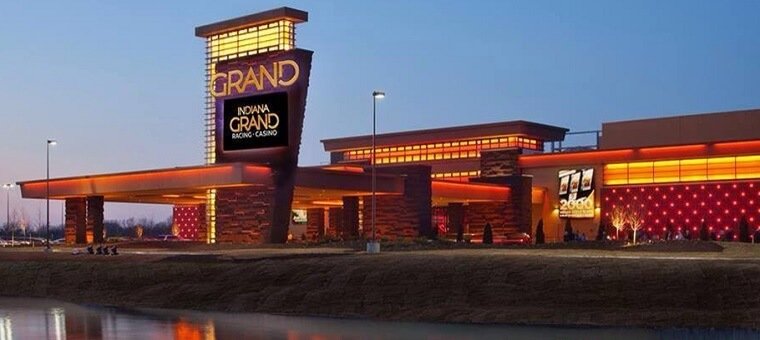 The Indiana casino and sports betting industries have started to bounce back after a few rough months in 2020, but a major boost is expected this month.
The 2021 NCAA Men's Basketball Tournament will be held in Indianapolis and the surrounding areas, and fans will descend upon the state.
There will be limited attendance at all of the NCAA Tournament games, but that won't stop fans from flocking to Indianapolis to be a part of the action. While sports betting will be the biggest source of revenue, casinos in Indiana are also expected to see plenty of business.
Indiana Governor Eric Holcomb has recently started to loosen some COVID-19 restrictions, which should help the industry see an even bigger boost. Holcomb stated that the loosening of restrictions has nothing to do with the NCAA Tournament, but it is convenient that it worked out that way.

Most properties can now increase the capacity on the casino floor, and some have even started to allow smoking and drinking again. Guests at all of the casinos and sportsbooks will be required to wear masks and go through a screening process, but these locations will be popular places to watch the games.
Big Ten Tournament Betting Odds
Before the NCAA Tournament can begin, the Big Ten Tournament will take place in Indianapolis first. This event was supposed to be held in Chicago, but the conference decided to move it to Indianapolis as a health and safety precaution.
Both the Indiana Hoosiers and Purdue Boilermakers will be in action this week, but neither team is considered one of the favorites to win the title. Indiana will begin play on Thursday, while Purdue has earned a double-bye and will be off until Friday.
Here is a complete look at the current Big Ten Tournament betting odds:
Michigan +175
Illinois +375
Iowa +425
Purdue +500
Ohio State +685
Wisconsin +1100
Rutgers +2500
Michigan State +5000
Maryland +6500
Indiana +8000
Minnesota +10000
Northwestern +15000
Penn State +20000
Nebraska +100000
Barstool Launching in Illinois
Illinois has already surpassed Indiana in terms of monthly handle and revenue totals, and the gap could widen even more in the coming months. On Tuesday, it was announced that the Barstool Sportsbook is set to launch in Illinois on Thursday.
Barstool Sportsbook is a product of Penn National Gaming, and Illinois will be the third market to have this app available. Penn National has partnered with the Hollywood Casino to launch this brand, and the launch could not come at a better time.
Barstool will be the sixth online betting option in the Land of Lincoln, but it could become one of the most popular. This app has already had tremendous success in Michigan, another neighbor of the Hoosier State.
Indiana is expected to get the Barstool Sportsbook betting app at some point in 2021, but an official launch date has not been announced. Penn National is looking to launch in a total of 10 states by the end of this year, and Indiana is expected to be a target.
For more sports news and legal sports betting in Indiana, check out more stories on our blog.
Relevant news