Indiana Sports Betting Industry Set to Explode
Categories:
News
|
Published by:
Corey Scott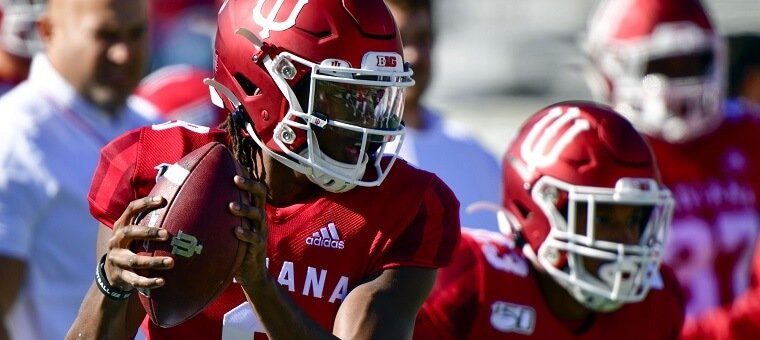 The sports betting industry in the state of Indiana has already set records this fall, but those numbers are expected to increase soon with the launch of Big Ten Football.
The Indiana Hoosiers and Purdue Boilermakers both compete in the Big Ten Conference, and both teams kicked off their seasons on Saturday.
The sportsbooks in Indiana have continued to post record numbers over the last few months, but they have been missing an important piece. Now that Big Ten Football is underway, look for the October and November numbers to post huge totals.
Indiana launched sports betting in September 2019, and the state went over the $1 billion mark in total betting handle in July. This all came despite the entire industry being shut down for more than three months due to the COVID-19 pandemic.

Last month, Indiana sportsbooks posted a sports betting handle of more than $207 million, which set a new record for the industry. The start of the 2020 NFL season likely played a huge role in these numbers, but it speaks to the growth of the entire industry.
Even though Indiana has posted some huge numbers in recent months, the state is still trailing other industry leaders. New Jersey posted a new industry record in September, and Nevada and Pennsylvania weren't too far behind.
Indiana is expected to get a handful of new mobile sportsbook apps at the start of 2021, including the Barstool Sportsbook brand. Barstool officially launched in Pennsylvania in September, and it has quickly become one of the most popular mobile apps in that state.
Now that Big Ten football is back up and running, sportsbooks apps in Indiana are expected to post some huge numbers during October and November.
Hoosiers Off to 1-0 Start
Fans of the Indiana Hoosiers have to be thrilled with the start of the 2020 Big Ten Football season. Expectations were high for Indiana entering the season, and the Hoosiers delivered a huge win on opening day.
The Hoosiers were hosting number 8 Penn State on Opening Day, and Indiana has always played the Nittany Lions close at home. Indiana was a 6.5-point underdog according to most local sportsbooks, but the team was able to pull off a huge upset.
After the game went to overtime, Penn State scored a touchdown to take a 35-28 lead. Indiana was able to match that score and convert a two-point try to come away with a 36-35 victory.
Indiana is still not expected to compete for a Big Ten Championship this season, but this was a big win on opening day. The Hoosiers are popular throughout the state, and they will help drive sports betting in the state.
The Purdue Boilermakers were also winners on Saturday, pulling off the upset win over the Iowa Hawkeyes. Purdue hosted the Iowa Hawkeyes on Saturday, and they were able to come away with the 24-20 victory.
Both Indiana and Purdue pulled off upset wins in Week 8, but the fact that both teams are back in action is a huge boost to the sports betting industry in the state.
For more sports news and legal sports betting in Indiana, check out more stories on our blog.
Relevant news