How Indiana Could Make Way For Other States To Gamble
Categories:
News
|
Published by:
Corey Scott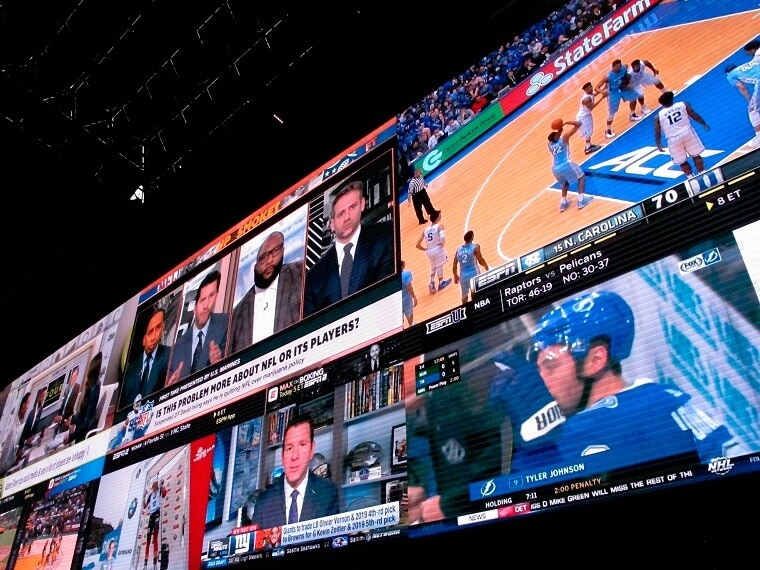 Indiana launched legalized sports betting in the fall of 2019, becoming one of the first Midwestern states to do so.
The state allows both mobile/online and in-person wagers. The Hoosier State launched this over a year after the Supreme Court of the United States made a groundbreaking ruling in 2018 which opened the door for each state to legalize betting.
In Oct. 1992, the Professional and Amateur Sports Protection Act of 1992 (PASPA) was signed into law. The act disallowed sports betting from taking place in most parts of the U.S, though the state of Nevada was a notable exception.
But in May 2018, the Supreme Court ruled that the PASPA was a violation of the country's Tenth Amendment. The decision allowed every U.S. state to legalize sports betting if they wanted, and more than half of them have since done so.
The expectation is that mobile and online betting in Kansas will launch by September, in time for the start of the 2022 NFL season. More than 10 sportsbooks are slated to go live in The Wheat State, and sportsbooks like FanDuel and DraftKings will hand out special offers to new customers upon launching.
On launch day, FanDuel will offer  $100 in free bets as well as a $1,000 "No Sweat First Bet", and DraftKings will be giving out $100,000 in free bet sweepstakes plus $100 in free wagers upon registering.
In Kansas, residents would be able to place wagers on the state's many popular college teams such as the powerhouse Jayhawks basketball team and the Kansas State Wildcats, as well as clubs in the nearby state of Missouri like the NFL's Kansas City Chiefs and MLB's Kansas City Royals.
Kansas isn't the only state that is getting close to launching legal sports betting. Ohio, one of the country's biggest sports states (both collegiate and professional) is widely expected to launch sports betting by January 2023.
Elsewhere, Massachusetts Governor Charlie Baker signed a sports gambling bill into law earlier this month. This is a monumental step for Massachusetts sports fans, though there's no timeline on when it will launch.
Indiana's Success Could Inspire Other States To Legalize Gambling
The state of Indiana only has two "big four" professional sports franchises in the NBA's Pacers and the NFL's Indianapolis Colts.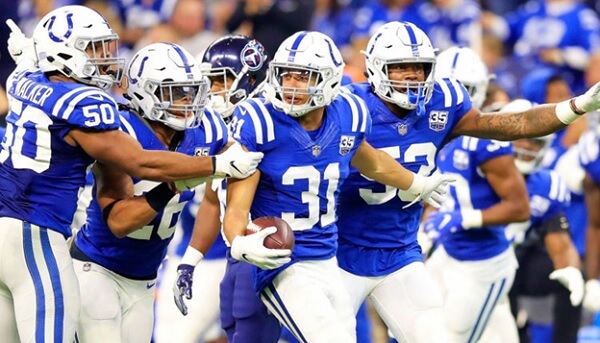 But they also have successful sporting programs in the Indiana Hoosiers basketball team, the Purdue Boilermakers' football and basketball clubs as well as the men's and women's volleyball teams.
In 2021, the Colts announced that they had signed partnerships with the WynnBet and Caesars Entertainment sportsbooks. The Pacers have multi-year deals with the DraftKings and PointsBet partnerships.
Indiana has a population of roughly 6.7 million. But even with a smaller population and only two big four pro sports franchises, The Hoosier State has been a national leader in the sports betting world.
Back in June, Indiana reached the milestone $8 billion mark in sports bets handled. According to reports from the Indiana Gaming Commission, baseball has been the key leader in Indiana sports betting.
The June 2022 report shows that sports bettors in Indiana placed over $84.561 million in bets on baseball. That number decreased to just over $76.141 million for the month of July, though it led all other sports by a considerable margin.
The Colts will open their 2022 regular season against the AFC South rival Houston Texans on Sept. 11 (1:00 p.m. EST), and the Pacers will kick off their 2022-23 season at some point in October.
Needless to say, the start of the NFL, NBA, NCAA football and NCAA basketball seasons should only help increase the sports betting revenue in Indiana over the final quarter of 2022.
Sports Betting Is Booming In Several Midwestern States
Several other Midwestern states have greatly the financial rewards in sports betting.
Detroit is renowned for its many popular casinos, including MGM Grand Detroit and Hollywood Casino at Greektown. In 2021 alone, Michigan enjoyed a whopping $1.1 billion in revenue from internet casino games.
The state of Illinois consistently takes in hundreds of millions of dollars worth of sports wagers. They're among the nation's leaders in sports wager handles and revenue along with New York and New Jersey.
Needless to say, the sports betting industry has been a giant moneymaker in Midwestern states. And it's likely only a matter of time until Kansas joins the party.
Relevant news