Indiana Reopens Casinos Venues
Categories:
News
|
Published by:
Corey Scott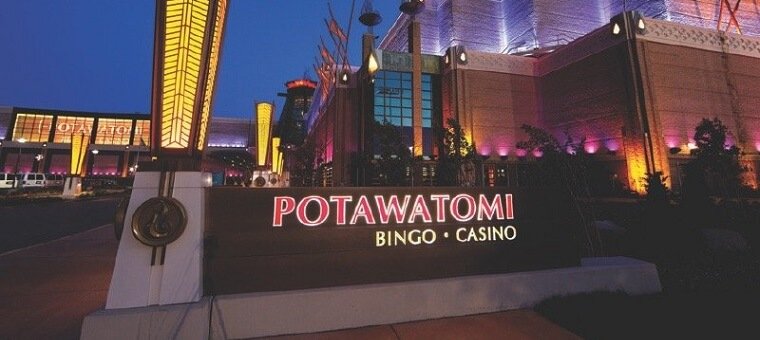 The state of Indiana has decided to reactivate its casino activities after the Covid-19 lockdown.
One of the venues which opened the doors among the first is Horseshoe Casino in Hammond, Indiana. The provider has introduced all precautionary measures to increase the level of security, including masks, hand sanitizers, and temperature checks.
What About Other States
While Indiana resumed its casino activities, it is still to be seen whether the other states, including Illinois, will follow the same practice. It is important for casinos to start to open again so much-needed gambling tax revenue can get back to the state.
Meanwhile, the Horseshoe Hoosier casino also resumed activities this month, which has and caused an incredible interest from gamblers who had been missing their casino visits. Commenting on the situation in the casino, one of the employees said:
"It was a madhouse".
The same had occurred two days later when several hundred of visitors entered the Horseshoe gaming floor equipped with hand sanitizers and 6-foot social distancing markers, with some slot machines shut down to maintain the space between visitors.

Indiana regulators have decided to limit the number of people inside casinos while opening only at half capacity. Face coverings are obligatory for workers but only recommended for players.
Comments from Visitors
Speaking on the current situation in the venue, a Whiting retiree, Beth Ann Cole, noted that she feels good to be back because she was missing some friends. She also added that increased interest didn't discourage her to visit the venue after several months of closure.
According to her opinion, people are careful and everyone takes the situation seriously. Judging by her words, the casino is even safer and cleaner than the grocery store. With a lack of online sports, a lot of bettors have been using their mobiles to wager on soccer and other sports that were taking place around the globe.
Another bettor from the western suburbs of Chicago, which chooses to remain anonymous, said that he would rather spend a day-off playing blackjack at a venue closer to home in Illinois.
He says that many gamblers are still serious about the situation but also determined to start returning to the normal state.
What About Other Venues?
Potawatomi Hotel and Casino is another casino in Indiana that reopened its doors while looking for additional measures of safety. It started the operation on 8 June without the need for government approval. At the moment, gambling is only allowed on slot machines and panels installed between bettors. In addition to it, no smoking is allowed, the number of visitors is limited to 600 people, operational hours are reduced from 9 a.m. until midnight, with face masks and temperature checks being compulsory.
Speaking on the reopening, CEO, and general manager of the venue, Rodney Ferguson said that Milwaukee County was a hub of coronavirus and the same is still the case. He added that officials didn't consider reopening the site with lax rules which would probably cause the new outbreak. He noticed that bettors are receptive to the measures which could lead to the removal of restrictions.
It remains to be seen what will happen with Illinois casinos once they open their doors. According to the plan, each local venue should submit its resuming plan to the Illinois Gaming Board, with reopening expected on June 26.
Relevant news