Indiana Sports Betting Growth Continues
Categories:
News
|
Published by:
Corey Scott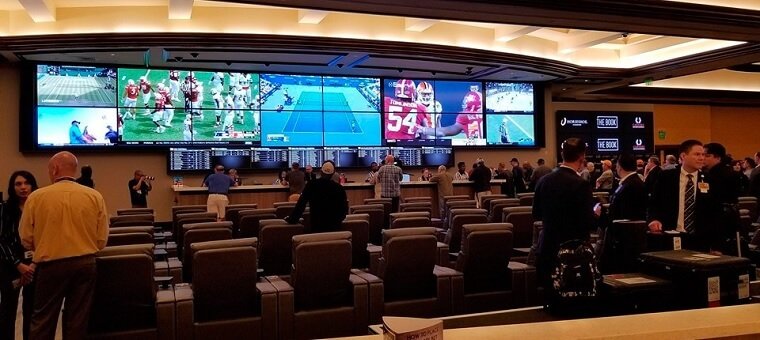 The Indiana sports betting industry is booming, with January's figures showing another record month.
According to figures released by the Indiana Gaming Commission (IGC), bettors put down a record $170.8 million last month, up 5.6% from December's figure of $161.8 million.
The percentage of bets placed digitally also rose last month, with the state's four mobile apps accounting for 72.2% ($123.3 million) of the state's total handle, climbing from 68% in the previous month.
Retail wagering, which kicked off last September, a month before online/mobile options became available, saw its percentage share dip 7% to $47.5 million in handle.
The Indiana sports betting industry as a whole reported $12.8 million in taxable adjusted gross revenue. As a result, the state's tax revenue from sports betting rose to $1.2 million, up from December's figure of $1.1 million.

Basketball behind the January spike
Hoosier bettors plunked more money down on hoops in January than football, with basketball accounting for $59.8 million of the total handle. Football bets amounted to $36.7 million, with parlays accounting for $40.6 million.
That's a little surprising when you consider that the NFL playoffs, the college football championship game, and a slew of other college bowl games – including a Gator Bowl featuring Indiana University – all took place last month.
The betting frenzy that goes with March Madness promises to be huge for Indiana sportsbooks.
Handle by online/mobile sportsbook
DraftKings, which launched on October 3 through a partnership with Penn National's Ameristar Casino, again led the state with $66.7 million in January handle – that represents almost 40% of all bets placed in the state.
FanDuel, which began its operations towards the end of October through the Blue Chip Casino, again took the second spot, but it's making up ground fast. It took $49.5 million in bets last month, up nearly 38% on December's figure of $35.9 million.
January figures for the state's remaining two online sportsbooks – Rush Street's BetRivers and Churchill Downs' BetAmerica – were disappointing.
BetRivers, which launched alongside DraftKings under the French Lick Resort license, saw its handle drop by 1.8% to $7.8 million.
BetAmerica, which launched at the end of last year through the Rising Star Casino, generated just $89,622 in handle in its first full month of operations.
The chances of those two books ever-challenging DraftKings and FanDuel appear slim, and especially as more competition is on its way, with both BetMGM and Betindiana recently getting IGC approval for launch.
DraftKings vs FanDuel rivalry hotting up
The two industry giants have been going head to head in the Hoosier State since October, and their rivalry is set to become even more intense.
As mentioned earlier, FanDuel has made up significant ground since the turn of the year, and that's largely down to some aggressive marketing and crazy promotions.
Their second 'Spread The Love' offer centered around the Jan. 23 Indiana v Michigan State college basketball game, for which they increased the point spread by a point for every 250 bettors who jumped on.
The Hoosiers opened as 2.5-point underdogs and they ended up getting 118.5 points! Needless to say, they covered that line and bettors who put down the $50 maximum wager each netted $45.45.
DraftKings retaliated by offering a ridiculously low total of 51 for the Jan. 29 Penn State v Indiana game, with the promotional -110 odds also available in Pennsylvania, where it's currently playing second fiddle to FanDuel.
Horseshoe still the retail leader – mobile offering coming!
There are 11 retail licensees in the state currently and, as in December, it was the Horseshoe Hammond that took the most bets. The casino, which owes much of its success to its geographic location, being just a 20-minute drive from downtown Chicago, reported $13.7 million in handle.
The legendary Horseshoe, which is operated by Caesars Entertainment, doesn't have an online/mobile skin at present, so all bets are placed at the casino's retail sportsbook.
However, that will change as the result of a deal announced this week between Caesars and the Kindred Group, whose flagship online sportsbook brand, Unibet, is already live in New Jersey and Pennsylvania. Read about that on gamble-usa.com.
Under the deal, Caesars can also launch its own sports betting offering under the Caesars Sports brand in Indiana, and an app is expected to go live soon.
With more mobile options on the way and March Madness 2020 just around the corner, Indiana is set to cement its position as the nation's fourth-largest legal sports betting market.
Relevant news