Indiana Sportsbooks Blow Past $150 Million Handle Mark
Categories:
News
|
Published by:
Corey Scott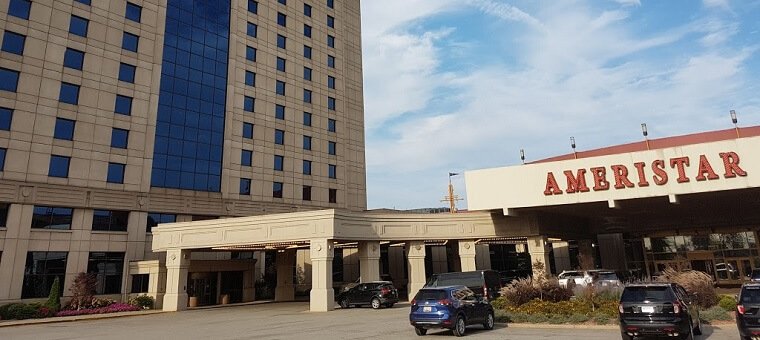 Sports betting activity in Indiana has risen for the third straight month, largely because of the success of its newly-launched mobile options.
According to the latest figures released by the Indiana Gaming Commission (IGC), the state's retail and online sportsbooks generated total handle of $161.8 million in December – up almost 10% on the previous month's $147.3 million.
They also earned $12 million in adjusted gross revenue, up almost 29% from November's $9.3 million, while the 'win' yielded some $1.1 million in taxes for the state.
Mobile betting in the state accounted for $110.5 million in December, which equates to around 68% of the total action for that month.
For the last four months of the year, which was the period in which sports betting was legal in the Hoosier State, Indiana sportsbooks generated $433.4 million in bets and $42.7 million in revenue.
That makes Indiana's sports betting market the fourth-largest in the country behind Nevada, New Jersey, and Pennsylvania, with the latter two states also posting record numbers for the final year of 2019. Read about the PA success story on our other site, Gamble-USA.com.


Which operators are driving the mobile growth?
DraftKings, which made its state debut on Oct. 3 through a partnership with the Ameristar Casino just outside Chicago, led the online market once again in December, attracting $66.7 million in bets, up from $64.1 million in November, and a $5 million win (up from $4.3 million).
FanDuel, which launched on Oct. 25 under the Blue Chip Casino license, took $35.9 million in bets last month, up from $23.7 million, and generated $2.2 million in gross receipts.
BetRivers, which debuted at the same time as DraftKings in conjunction with French Lick Resort, came in a distant third behind those two industry titans with a total handle figure of $7.9 million.
BetAmerica, which brought the number of online sportsbooks in the state to four when launching under the Rising Star license in late December, managed $2,129 in handle.
As for retail sportsbooks, the top performers were again those located close to the border, giving them close proximity to large out-of-state markets.
Horseshoe Hammond, which is around a 20-minute drive from downtown Chicago, fared best of all with bets totaling $13.4 million in December, up from the previous month's $13 million, with those bets generated a win of $1.1 million (up from $800,208).
What's in store for 2020?
Further growth this year seems assured with betting on the NFL playoffs and basketball expected to contribute to a record January.
Football betting has accounted for $178.6 million in bets since the market launched back in September, while basketball is proving massively popular with bettors too, tallying $82.2 million in bets since launch.
With the college basketball season in full swing and NBA season hotting up, it's estimated that the state will surpass $1 billion in bets by March, making Indiana one of the quickest legal U.S. jurisdictions to reach that mark.
With the IGC expected to approve more online sportsbooks (PointsBet and William Hill being just two candidates) in the coming months, many of which already have a path to the market through land-based properties, that figure doesn't look unrealistic by any means.
Online betting should also make up an increasing share of the state's handle, albeit Indiana's population of 6.7 million means it won't ever surpass that of New Jersey (nearly 9 million) and Pennsylvania (nearly 13 million).
There's also competition coming from neighboring states such as Michigan, which recently legalized sports betting and is expected to launch retail betting at Detroit's commercial casinos in time for March Madness. Read all about this and how we got to this stage with Michigan on the Gamble-USA.com site.
But in the meantime, Indiana should continue to carve out its own sports betting niche in the Midwest, with the huge markets of Chicago and Cincinnati on its doorstep.
Relevant news