Indiana Sportsbooks Laying Odds On Oscars
Categories:
News
|
Published by:
Corey Scott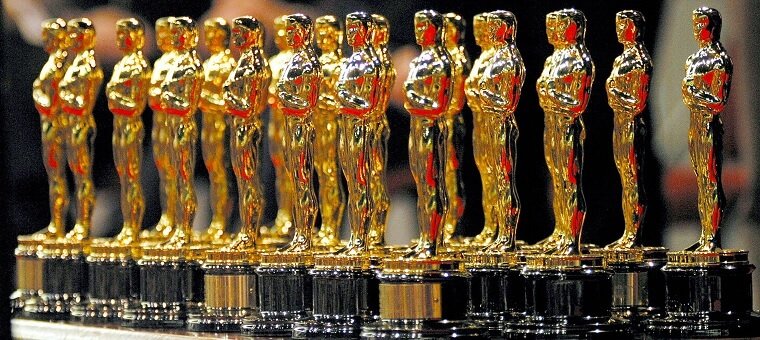 The Indiana Gaming Commission (IGC) has greenlighted betting on this year's Academy Awards, which takes place on Feb. 9 in Los Angeles.
The IGC's decision means that Indiana becomes only the second state in the nation, along with New Jersey, where you can legally wager on the annual awards ceremony, more popularly known as the Oscars.
DraftKings, the first to offer Oscars odds in New Jersey, and FanDuel had each made requests to the IGC to offer odds on this year's glitzy awards gala as an 'other event', and confirmation of approval came in a statement released last week.
"We conducted a review and determined that the request meets the requirements of statute and IGC standards and approved the requests," said IGC executive director Sara Gonso Tait.
However, IGC officials are keeping a watchful eye on proceedings:
"Should circumstances arise that undermine the integrity of certain activities, it is within the IGC's discretion to change course based upon new information," Tait added. "Our website has been updated to reflect this approval."


February revenue even sweeter
Both those online industry giants have since gone live with odds in the Hoosier State and their February revenue numbers could be even sweeter as a result, with the Oscars coming just a week after reported multimillion-dollar wins on Super Bowl LIV.
While Oscars viewership is less than a third of the Super Bowl audience, according to rating research firm Nielsen, a record 29.6 million people tuned in last year, making it the 10th-most-watched show in the U.S. If you want to have a wager, you can check out the best Sportsbooks in Indian right here.
And bettors in the Garden State were happy to plunk down a reported $747,696 in bets last year, with $565,179 of that returned to winners.
DraftKings Director of Sportsbook Operations Johnny Avello, a long-time enthusiast of entertainment betting, believes the market will continue to grow this year.
"This is something dear to my heart for many years," Avello said. "As we get closer – the action's been pretty good so far – but as we get closer, it'll be the Sunday, during the day when we'll probably write the most action. I think a lot of people will bet it during the day leading up to the start of the program."
DraftKings current Oscars odds
DraftKings is listing odds for 24 Oscars categories, which can be accessed either online (sportsbook.draftkings.com) or via their dedicated sports betting app, which can be downloaded here.
They include all the big ones, such as Best Picture, Best Director, Best Actor, and Best Actress, right down to the more technical awards like Best Sound Editing and Best Sound Mixing.
Current odds for Best Picture show the Sam Mendes World War 1 flick 1917 as favorite at odds of -250, meaning you will have to put down a $250 bet to win $100. Parasite is next in the betting at +325 (a $100 bet wins $325).
Mendes is a strong favorite at -1000 to pick up the Best Director award, with a $1000 bet required to net winnings of $100.
Joaquin Phoenix, star of Joker, is an even bigger certainty, according to the odds at least, for Best Actor at -5000, meaning a $1000 bet would see you pick up just $20.
Renee Zellweger, nominated for her portrayal of Judy Garland in Judy, is the -3335 favorite for Best Actress. Put down $1000 and your $30 winnings might just be enough for you and a date to go see the film and share some popcorn.
Just don't expect to get more than a $1,000 wager accepted, or a wager that nets you more than that amount, as DraftKings are capping bets, while no parlay bets are allowed either.
Bet with free money
Still, there is some free money (up to $1,000 potentially) to be had for all new DraftKings customers and the following two promotions are definitely worth checking out before you register, deposit, and start filling up your bet slip.
Risk-Free Bet up to $500
All new DraftKings Sportsbook customers will get their first bet matched instantly in the form of a free bet up to $500. It's pretty standard stuff but here are a few other quick terms worth taking on board.
Free bet must be used within 30 days of first bet.
Free bet amount is not included in any returns or winnings.
Free bet is also not redeemable for cash, non-transferable, and non-refundable.
Deposit Bonus up to $500
This is also open to all new Draftkings users, meaning there's potentially up to $1,000 in free cash up for grabs, although there is some fine print to note.
Essentially, you will get a 20% bonus on your first deposit (min. $5) up to $500. So you'll need to deposit $2,500 to get the maximum bonus available and it does come with a 25x play-through requirement – meaning you'll need to wager a total of $12,500 to receive the full deposit bonus. More terms apply.
Good luck with your Oscars bets!
Relevant news