Indiana to Launch Mobile Betting Ahead of NFL Week 5
Categories:
News
|
Published by:
Corey Scott

Here at Gamble Indiana, we're very excited about the news that Indiana is set to launch mobile sports betting operations next week – just in time for NFL Week 5.
We've been able to place our bets in person since September 1st at a handful of state-authorized casinos, and that number has grown since to 13.
One of those, the French Lick Casino, located in Orange County, Indiana, is expected to conduct mobile betting beginning October 3, having "substantially demonstrated" that its mobile sports operation meets the requirements of the Indiana Gaming Commission (IGC).
There is a long list of requirements and operators need to check them all off before getting clearance from the IGC to offer mobile wagering.
Confirm all integral third parties are licensed
Confirm risk management and trading procedures
Internal controls submitted and approved
House rules submitted and approved
Confirm server locations
Confirm list of all marketing affiliates
Testing lab certification
KYC/Age verification procedures for patron account setup
Confirm integrity marketing provider
Description of how account may be funded
Confirm patron dispute process
Geofence audit (

confirm player location

)
Revenue audit functions and reporting
Detail the methods operators will offer for a player to receive their funds/winnings back
In the case of the French Lick Casino, the heavy work has fallen on Rush Street Interactive, which operates both the retail and online sportsbook for the property.
The retail side of things has been active since September 5th and it's our understanding that all the current types of betting available at Rush Street's land-based sportsbook will be available on the online version.
Betting bonanza for IN bettors
In which case, mobile bettors in the Hoosier State will be able to wager on 19 sports and, unlike in some other states where wagers on NCAA teams are not permitted, collegiate sports will be on the menu too.
So, expect the following state college teams to see plenty of betting action:
Notre Dame Fighting Irish
Purdue Boilermakers
Butler Bulldogs
Indiana Hoosiers
Indiana State Sycamores
Purdue Fort Wayne Mastodons
Valparaiso Crusaders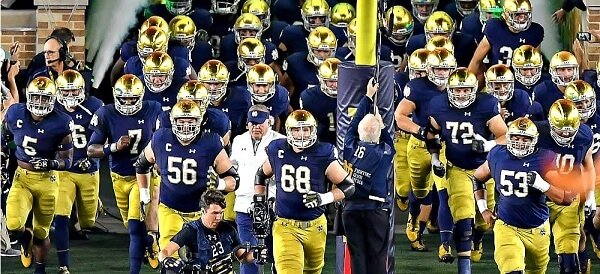 Where can you bet in Indiana?
As statewide mobile wagering is allowed under the Indiana sports betting bill, which was signed into law on May 8th, bettors won't need to trek to the French Lick Casino to create their sportsbook accounts and wager.
Rush Street will be using geo-fencing technology to make sure bettors have two feet in Indiana when placing bets. Bettors will also need to provide personal identifying information when creating their online account, which may include part of their social security number.
You must be 21 years or older to place bets in the Hoosier State, but you don't need to be a resident. Indeed, visitors from neighboring states such as Illinois and Michigan have accounted for much of the new business at those casinos located closest to the IN border since legal sports betting began.
Rush Street could soon have company
Rush Street might not hold the monopoly on online betting for long either, meaning more choice for bettors, as other operators are close to launching, according to IGC executive director Sara Gonzo Tait.
"We set very high standards and we are pleased that several companies have been able to quickly work toward their proposed launch dates," she said. "We will continue to update the IGC website when operators substantially meet the regulatory requirements necessary for launch authorization."
So, once Rush Street's mobile app goes live, it could soon be followed by another, and another.
Other operators already partnered with state-authorized casinos include: FanDuel, Draftkings, Caesars Interactive, PointsBet, William Hill, and FOX Bet – the latter has two entry points into the market via deals with Eldorado Resorts and Penn National.
Watch this space for more news on this exciting development and feel free to hit us up on Twitter or get in touch to express your views.
Relevant news