Indy 500 Plans Taking Shape
Categories:
News
|
Published by:
Corey Scott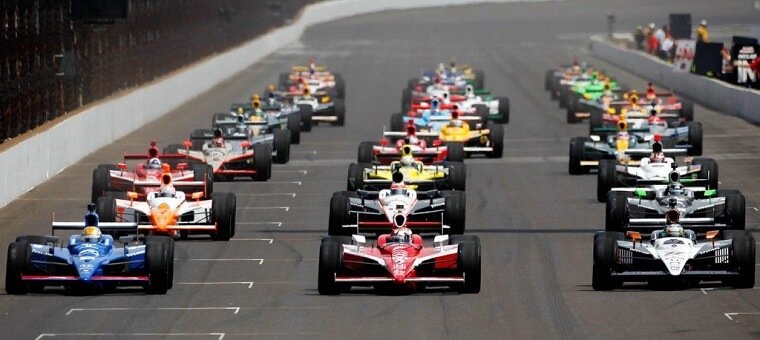 The Indianapolis 500 is just over a month away, and plans are starting to fall in place for this major sporting event.
This will be the 105th running of the Indianapolis 500, and there will likely be some fans back in the stands this year.
The Indianapolis 500 was postponed until August last year due to COVID-19, and there was hope that this new date would have allowed fans to attend the event. That was not the case, as Indiana saw a spike in COVID-19 cases around that time, and the decision was made to run it with the grandstands sitting empty.
Leaders of the Indianapolis Motor Speedway are not going to allow that to happen again in 2021, though there are still plenty of questions about how many fans can actually attend the race. IMS President Doug Boles is helping that ticket holders can help create the final plans for the event.

Boles recently mailed out a letter to ticket holders while also sending out a statement to the media. Ticket holders are asked to confirm their plans about attending the upcoming race so that a projected spectator total can be created.
IMS owner Roger Penske has promised fans that they would be welcomed back to the racetrack this year, but he has never said that the grandstands would be full. This decision will ultimately be made by the Marion County Board of Health.
Fans who do not wish to come to the race in 2021 can receive a credit to be used to purchase tickets for the Indianapolis 500 next year. That information was included in the letter sent by Boles, and the racetrack is anticipating a large number of ticket holders to select that option.
Open Test Brings Crowded Field
Last week was the Indianapolis 500 open test, which is a chance for drivers to get a feel for how the Indianapolis Motor Speedway is running each year. Drivers are not required to show up to Indianapolis to take part in the event, but there was a loaded field on the racetrack this time around.
There were 32 cars that took part in the open test, and the final Indy 500 field is expected to include 33 cars. Not only were the drivers looking to get a feel for the race track with this open test, but teams were also hoping to learn some valuable information.
Rinus VeeKay of Ed Carpenter Racing was forced to miss the big event on Friday after being injured in a crash on Thursday and damaging his car. VeeKay is expected to be back in the car this weekend, and he will be in the main event at the end of May.
The open test was not as competitive as the actual Indianapolis 500 will be, but most teams walked away from the day with some new knowledge about their cars and how they run on the famous track. No fans were allowed to attend the open test, but that is typically the case each year.
For more sports news and legal sports betting in Indiana, check out more stories on our blog.
Relevant news