New Restrictions at Indiana Casinos
Categories:
News
|
Published by:
Corey Scott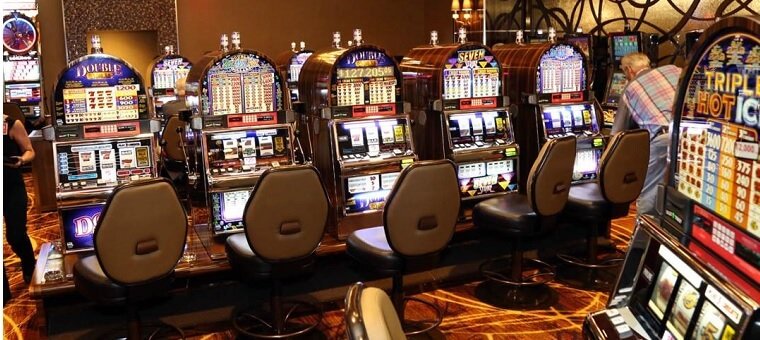 With the number of positive COVID-19 cases once again rising throughout the state of Indiana, the casino industry will be seeing new protocols put in place.
Governor Eric Holcomb did not announce the closure of all casino properties, but each casino will be affected.
This new Executive Order announced by Governor Holcomb will implement new measures from Nov. 15 to Dec. 12, and there is hope that these won't last past that date. The Indiana Gaming Commission made several recommendations to Holcomb, and he included that in his order.

All casinos in Indiana must set up a designated area for drinking, eating, and smoking, and these have to be away from the gaming floor. Everyone inside of the casino must also wear a face covering, and that includes both guests and employees.
Some states have already had these safety measures in place for a number of months, but now they are a requirement in Indiana as well. Each gambling property must also put up signage that outlines the new measures that are put in place.
Governor Holcomb also announced new guidelines for events and gatherings throughout the state and is promoting social distancing any time that a resident is inside. Holcomb is hopeful that these new measures will stop the spread and that further mitigation efforts will not be needed.
Each County Receives Distinction
The Indiana Department of Health has created a system that will track COVID-19 positive cases by county, and these numbers will have an impact on casinos as well. Instead of putting the entire state under one bubble, each county will be broken up individually.
There are four categories, and colors will be used to outline if additional measures will need to be put in place. The colors used in order are blue, yellow, orange, and red.
If a county reaches a "red" distinction, then casinos in that county would have to reduce the overall capacity from 50 percent to 35 percent. There are currently two counties that are at the "orange" level: Lake and LaPorte Counties.
These numbers will be updated each week, but the protocols would have to be implemented in 24 hours.
Similar Measures Throughout Midwest
The entire Midwest portion of the United States is seeing a second wave of the COVID-19 pandemic, and each state is being forced to take measures. Putting in new health and safety protocols in the casino industry is a common tactic being taken throughout the Midwest.
The Indiana casino industry is actually allowed to stay open during this second wave, while that isn't the case in some other states. Both Michigan and Illinois have shut down casinos for a period of time in an effort to stop the spread of COVID-19.
Governors throughout the Midwest have worked together during this pandemic, and a similar shutdown could eventually happen in Indiana as well. The entire industry across the United States was just starting to bounce back from the initial closures, and now the numbers are expected to drop once again.
For more sports news and legal sports betting in Indiana, check out more stories on our blog.
Relevant news