Retail Sports Betting in Indiana Just the Start
Categories:
News
|
Published by:
Corey Scott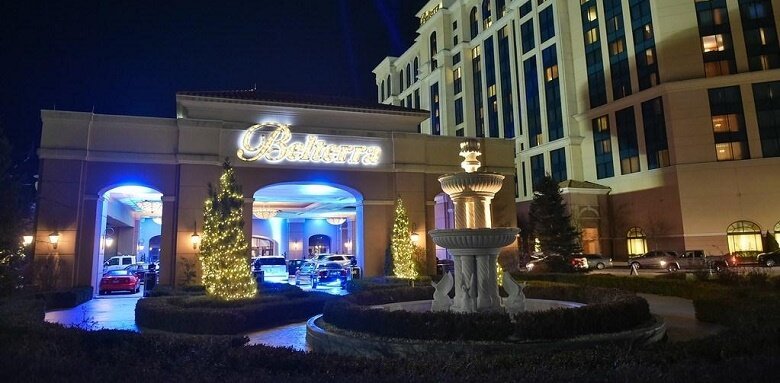 Since sports betting was legalized in Indiana on September 1st, 2019, bettors have been jamming the state's retail sportsbooks and they're not all Hoosiers.
You don't have to be from Indiana to bet at any of the 13 retail sportsbooks currently in operation throughout the state.
And because of this, plenty of sports fanatics have taken road trips to wager and cash out, with the FanDuel Sportsbook at Belterra Casino Resort, in particular, reporting big weekend crowds since launching.
The property, which is located in Florence, around an hour's drive from Cincinnati, opened the doors to its sportsbook on September 9th, and it was former Bengals quarterback Ken Anderson who placed the first sports bet.
Whilst his $100 bet on the Bengals lost, he was perhaps the perfect figurehead to get proceedings underway in that, as a non-resident, he symbolized the loophole in Indiana's new sports betting law.
He wasn't alone as while many of those who stood in the sportsbook with drinks in hand were from the local area, a good number had traveled from the likes of Indianapolis, Lexington, and the Queen City.
"We saw a lot of NFL fans on Sunday from all over," said Blair Bendel, the vice president of marketing for Florence's Belterra Casino Resort, "It seemed to be a new level of excitement."
Understandably so as patrons are able to bet on a full slate of professional and college football games at the 13 self-serving kiosks, thanks to the Belterra's partnership with FanDuel.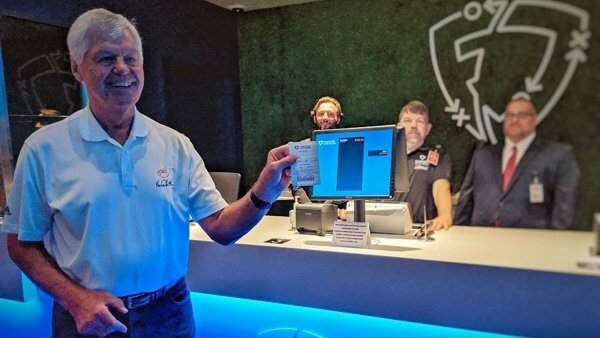 Indiana sports betting nears online debut
But placing bets in person soon won't be the only option for Hoosiers and those bettors visiting Indiana from neighboring states, as the launch of online sports betting is imminent.
The Belterra has plans to unveil its mobile product in the coming weeks, but the French Lick Casino in southern Indiana will beat them to it as their sports betting app is slated for October 3rd if all goes to plan.
The casino is partnered with Rush Street Gaming, which opened its retail sportsbook on September 1st and was last week given a go-live authorization by the IGC.
It's our understanding that the inaugural launch will come via the BetRivers brand and the app will, as per the retail sportsbook, benefit from Kambi's award-winning software platform.
In addition to offering wagers on a wide variety of sports, including those involving local college teams (as there no wagering restrictions on NCAA sports in Indiana), the app will feature live betting, cash-out facilities, and a substantial welcome bonus for new customers.


Competition is on its way
A quality app will certainly help Rush Street capitalize on their early launch and they will need a head start as other sportsbook operators are queuing up to enter what promises to be a lucrative market, thanks in no small part to an operator-friendly tax rate of 9.75%.
Two are currently having their requests looked at by the IGC and executive director Sara Gonso Tait has said this week: "I think you're going to see more mobile sports wagering [platforms] from different providers in Indiana in the month of October."
While the names of the operators have not been disclosed, there are several potential candidates, including emerging industry leader FanDuel, William Hill, Caesars Entertainment, and FOX Bet, all of which have entry points into the market via deals with state-authorized casinos.
Watch this space for more news on the birth of online sports betting in Indiana and we'd love to hear your views on this via Twitter or get in touch.
Relevant news