Super Bowl 2020 Fun Prop Bets
Categories:
News
|
Published by:
Corey Scott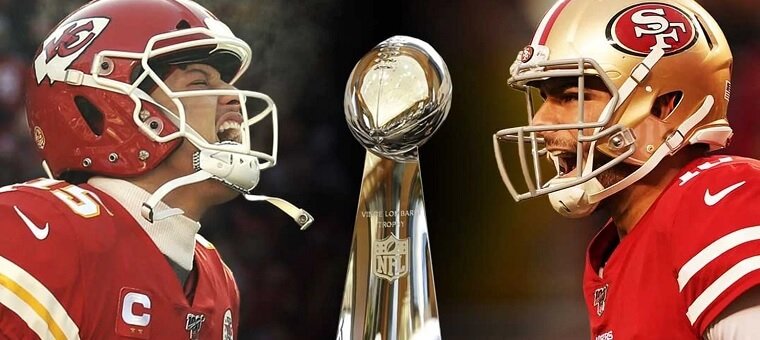 Indiana is one of 14 states where you can legally bet on Super Bowl LIV – that's six more than for the 2019 edition – and Hoosiers can now look forward to an even greater number of wagering options.
Okay, some of these might not appeal to those regular bettors who prefer to stick to the more traditional moneyline, spread, and total markets, but if fun prop bets are your thing then you're in luck.
You've got the Indiana Gaming Commission (IGC) to thank for that following their decision Monday to allow approved operators to accept such bets for the Miami showdown on Feb. 2, including the coin toss and the color of the Gatorade shower/bath the winning coach will receive.
These sort of props were once the preserve of illegal offshore books and were great ways to garner significant publicity, and especially when there was controversy involved.
In 2013, bets on the 'Gatorade color' had to be refunded after Baltimore Ravens coach John Harbaugh avoided the shower altogether, while books were forced to pay out on two colors (orange and yellow) the following year when the Seahawks dumped a combination over Pete Carroll.
But last year, New Jersey approved the Gatorade prop bet for Super Bowl LIII – the 'winning' color dumped on Bill Belichick was blue, in case you were wondering – as well as on whether Tom Brady would retire after the game. That burning question is still undecided.


The caveat being that such bets always come with a preset limit and books are quick to move if they believe any insider info has got out, but here's a full list of newly-approved props for this year's Super Bowl:
The color of the Gatorade shower
Coin toss outcome
Player to correctly call the coin toss
Team to win the coin toss and the game
Who will the Super Bowl MVP thank first?
Will Player X retire after the game?
Will there be a flea flicker?
What is the preferred Gatorade on the sidelines @RamsNFL @TG3II @JaredGoff16 ? Asking for a friend

— Justin Nunn (@justinnunnn) January 23, 2019
Indiana bettors looking to profit on the Gatorade color now have four online options following the launch of BetAmerica last month, joining two industry titans in DraftKings and FanDuel, as well as BetRivers, which along with DraftKings was the first to market in early October.
None of those four Indiana sportsbooks had released odds on the 'winning' color at the time of writing (they surely will closer to kickoff), so the following odds (source BetOnline) are just a guide on what to expect.
Red +150
Clear/ Water +300
Lime/Green/Yellow +325
Orange +400
Blue +500
Purple +1800
Bettors looking for an edge might want to take note that Chiefs head coach Andy Reid was spotted drinking a lime-colored sports drink in Week 15, or perhaps play safe and go for Red – the early 'favorite' likely due to the fact both teams share that color.
As for the result of the coin toss, this is of course a random proposition and there's typically no juice on either side. Yet it remains one of the most popular Super Bowl props and while we'd never recommend betting on such a thing, a 'tails' call has been landed in five of the last six years.
Here are the latest Coin Toss odds from DraftKings:
Heads: -103
Tails: -103
Make way for XFL betting
And the Super Bowl won't necessarily mark the end for football betting in Indiana until the NFL pre-season – far from it!
The IGC have also rubber stamped their approval of betting on the XFL, the professional American league which begins its second incarnation on Feb. 8, just six days after the NFL champion is crowned in Miami.
The XFL is hoping that betting on the product will help it succeed and while that's far from a certainty, it won't lack for network coverage with ABC, ESPN, Fox, and Fox Sports 1 all planning on televising games.
Other states that have already approved betting on the XFL include Pennsylvania, Rhode Island, and Iowa, while Nevada says it's books are already authorized under existing regulations.
Located in Indiana and want to bet on the latest Super Bowl props, XFL, or whatever takes your fancy? Check out DraftKings, where GambleIndiana users can get a juicy signup bonus worth up to $1,000.
Relevant news