Whiting Mayor Joseph Stahura Resigns Amid Scandal
Categories:
News
|
Published by:
Corey Scott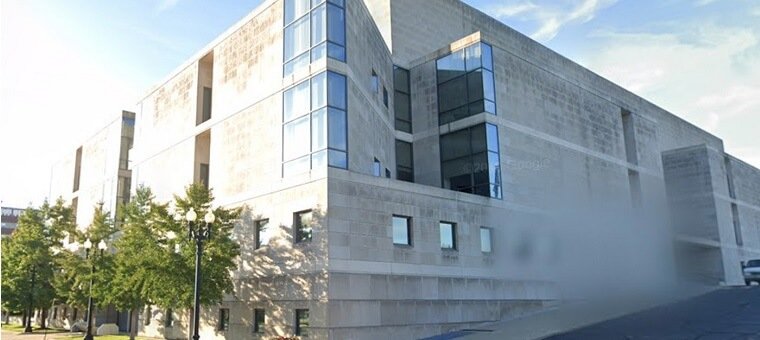 Corruption has rocked the small town of Whiting, Ind., and the mayor has decided to step down.
This action stems from wire fraud and a false tax return that was filed by Joseph Stahura and his wife, Diane.
A recent investigation discovered the Mayor and his wife misused more than $250,000 in campaign funds to visit nearby casinos and for other personal purchases. If convicted, it could be a long prison stay for the former mayor.
Stahura has enjoyed a long career in politics in the Northwest portion of the state, but that all came crashing down at the end of August. He has been the Mayor of Whiting since 2004 and was also a city councilman for more than two decades.

The former mayor was chairman and treasurer of his campaign committee, and investigators were tipped off by complaints of the couple misusing campaign funds. The couple used the money to pay off credit card bills, and they also sent money to their daughter.
Along with these charges, federal investigators also traced more than 50 visits to casinos in four different states. The majority of the casino trips were to nearby locations in Indiana, and the couple withdrew more than $50,000 from the campaign fund before making these trips.
Indiana has strict laws when it comes to the use of campaign funds, and all purchases over $100 must be itemized on a tax report. The couple failed to do this during recent tax returns, and they have finally been caught by prosecutors.
Major Charges Filed
On Thursday, Stahura reportedly emailed colleagues in Whiting to let them know that he would be resigning in a few days. Stahura failed to comment on the charges that have been brought against him, and he has yet to make an official statement to the media.
Stahura has agreed to a plea deal, and his attorney stated that his plea deal was an effort to make the best decision for his family. He faces up to 20 years in prison on federal wire charges and another three years for tax evasion.
Both of the charges also come with heavy fines, but it is unclear how much will be owed from Stahura as a part of this plea agreement. The US Attorney for Northwest Indiana, Thomas Kirch, remarked that this day was a black mark for the entire Northwest portion of the state.
Stahura has given up his right to appeal the decision from the courts as a part of this plea deal, and it's unclear how strict the prosecution will pursue. Stahura has had a long career in politics and has never been involved in any illegal activity except for the misusing of campaign funds.
Diane Stahura accepted what is known as a deferred prosecution agreement to avoid charges. Stahura will avoid any prison time if she cooperates and follows the terms of that agreement.
Whiting has not yet made a decision about the next mayor to replace Stahura.
For more sports news and legal sports betting in Indiana, check out more stories on our blog.
Relevant news