Legal Power Slap Betting Sites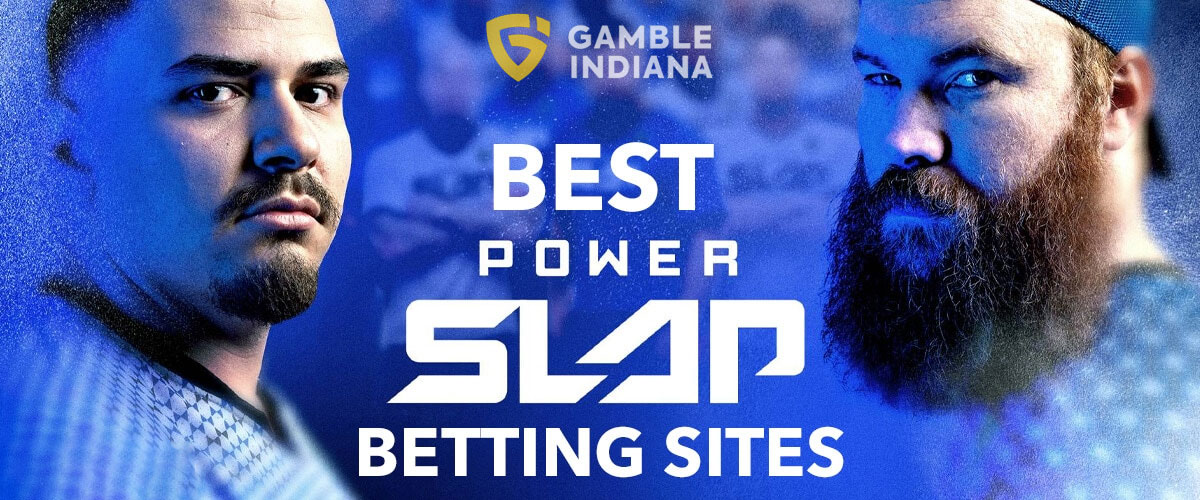 Dana White is committed to not only turning Power Slap into the premier slap fighting league on the planet but also taking it mainstream, just like he did with the UFC. Power Slap has signed lucrative deals with Monster and Happy Dad, and regular fight cards are exclusively streamed on Rumble.
To take your slap fighting viewing experience to new heights, we are going to explore the best legal Power Slap betting sites, everything this brand-new niche sport has to offer, and help you create a winning Power Slap betting strategy!
Power Slap League Explained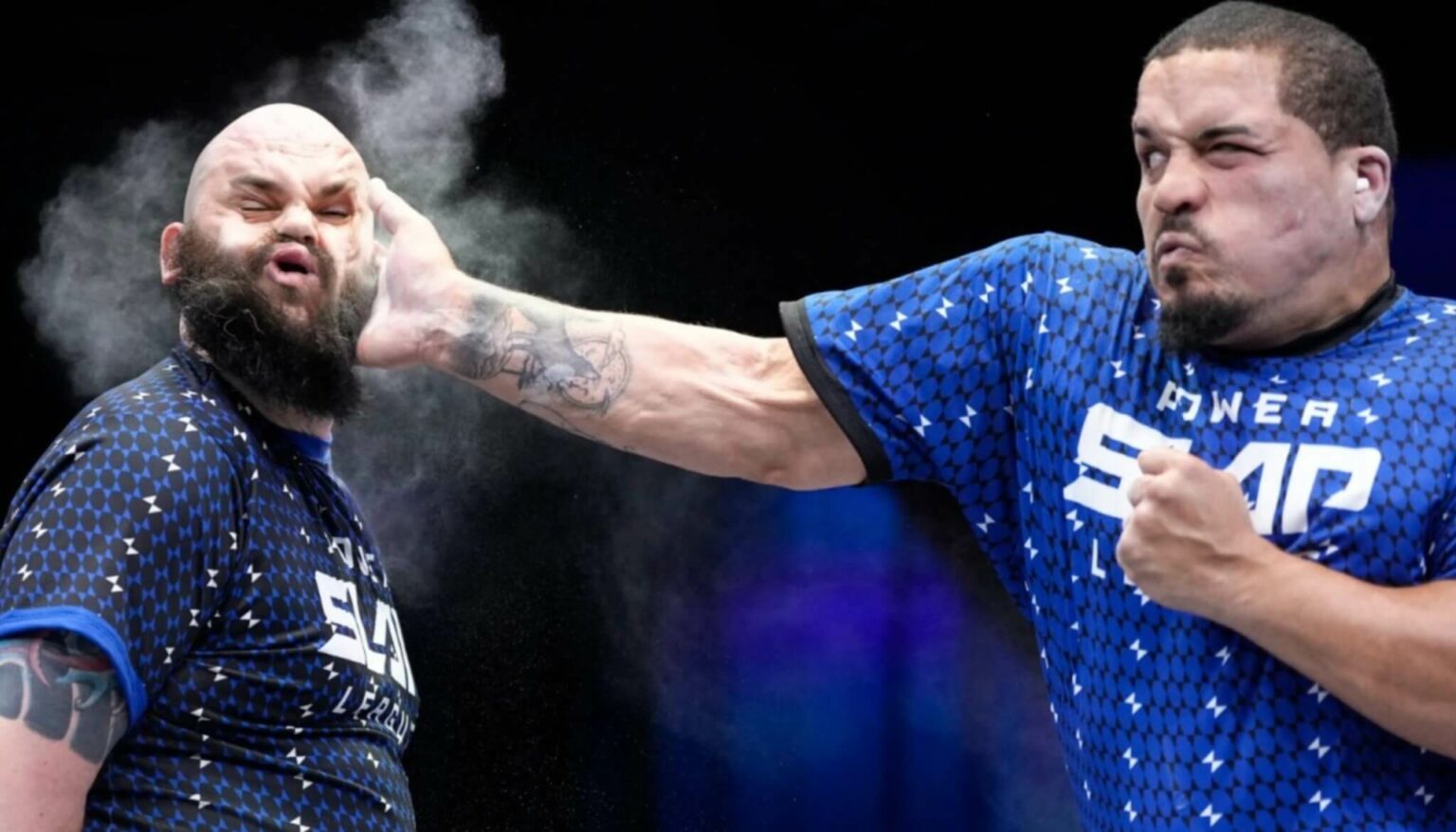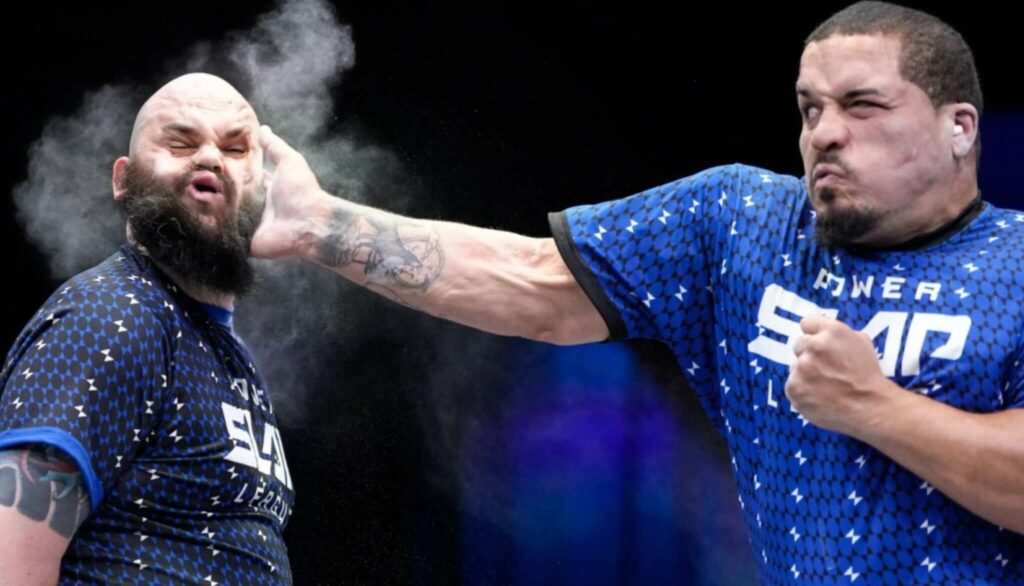 Power Slap is the world's biggest slap fighting organization and was founded in 2022 by the UFC President Dana White. The league kicked off with a reality TV show where the best slap fighters lived and trained together and competed in matches over a number of weeks. The show culminated in a live event where Power Slap League champions were crowned. Dana White plans to host regular Power Slap events throughout the country and the world, similar to the UFC.
What Are The Rules Of Power Slap?
Power Slap is a very simple sport which is part of what makes it so appealing. A coin toss takes place, and the winner gets to decide who slaps first. Then each fighter takes turns slapping the other in the face. The slap must be delivered with an open hand and land between the eye and chin. The fighter receiving the slap must stand still and can not flinch or evade the slap.
Fighters have 60 seconds to deliver a slap, and the opponent has 60 seconds to recover after being hit. The goal is to knock your opponent out or render them unable to continue. If both fighters go the full three rounds, then the judges will declare a winner based on a 10-point must system similar to boxing.
Who Are The Best Power Slap Fighters?
The best Power Slap fighters are:
Damien Dibbell (Heavyweight Champion)
Ron Bata (Light Heavyweight Champion)
John Davis (Middleweight Champion)
Christopher Thomas (Welterweight Champion)
Other up-and-coming exciting fighters to keep an eye on include:
Cody Cox (Heavyweight)
TJ Thomas (Light Heavyweight)
Jesse Nutting (Middleweight)
Anthony Blackburn (Welterweight)
Is Power Slap Dangerous?
Power Slap has caused a lot of controversy over its safety. Nearly every Power Slap match ends in a brutal knockout, and concussions are a standard aspect of the sport. Dr. Bennet Omalu, who was the first to publish findings on chronic traumatic encephalopathy (CTE) in football players, has called the sport too dangerous and campaigned for it to be banned.
Another worrying concern about the sport is that it takes place on hard floors, and fighters often fall back and, in some cases, hit their heads. There are spotters who stand behind them and are meant to catch them before their heads hit the floor, but they are not always able to reach the fighter in time.
Where Can You Watch Power Slap?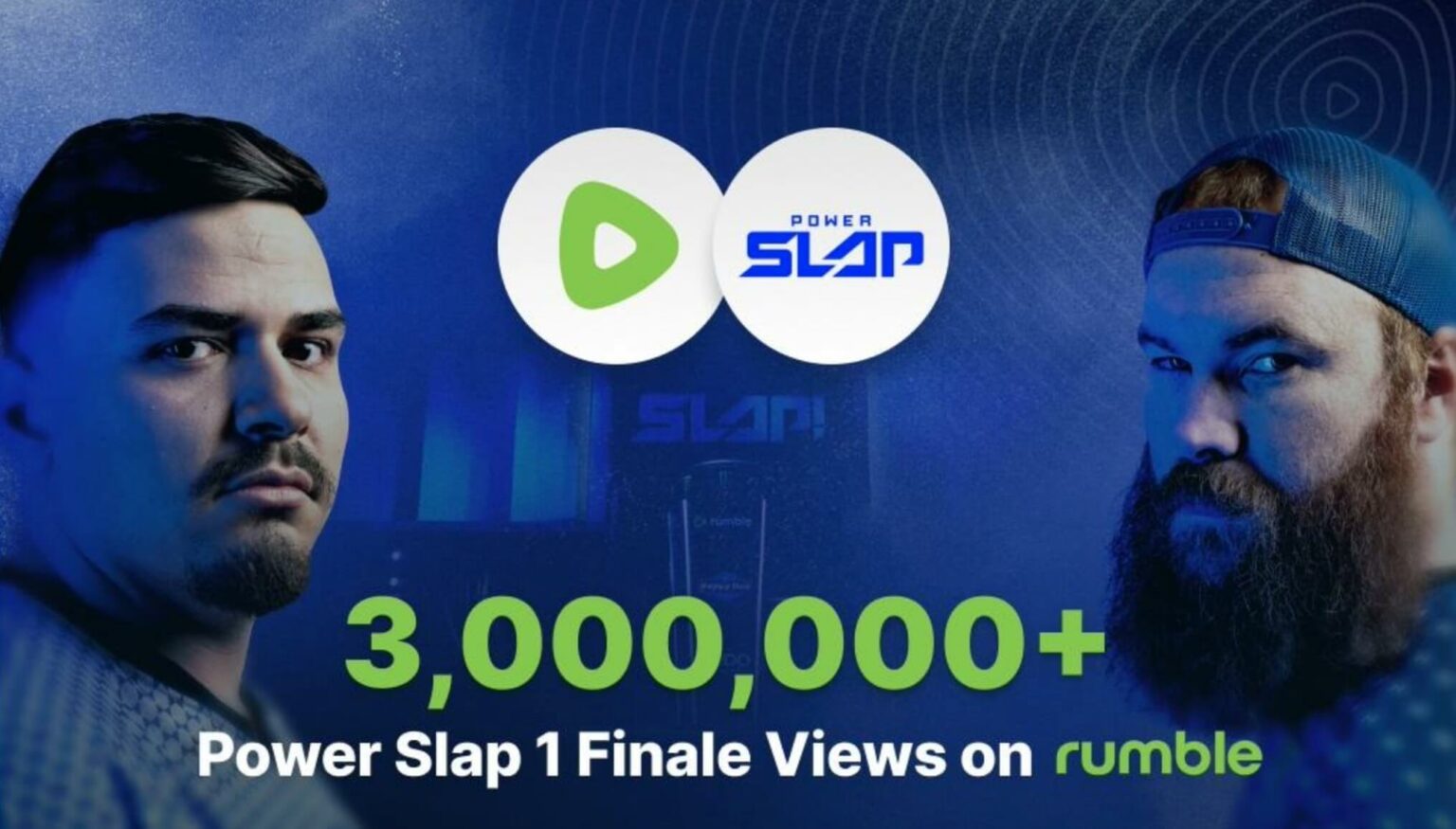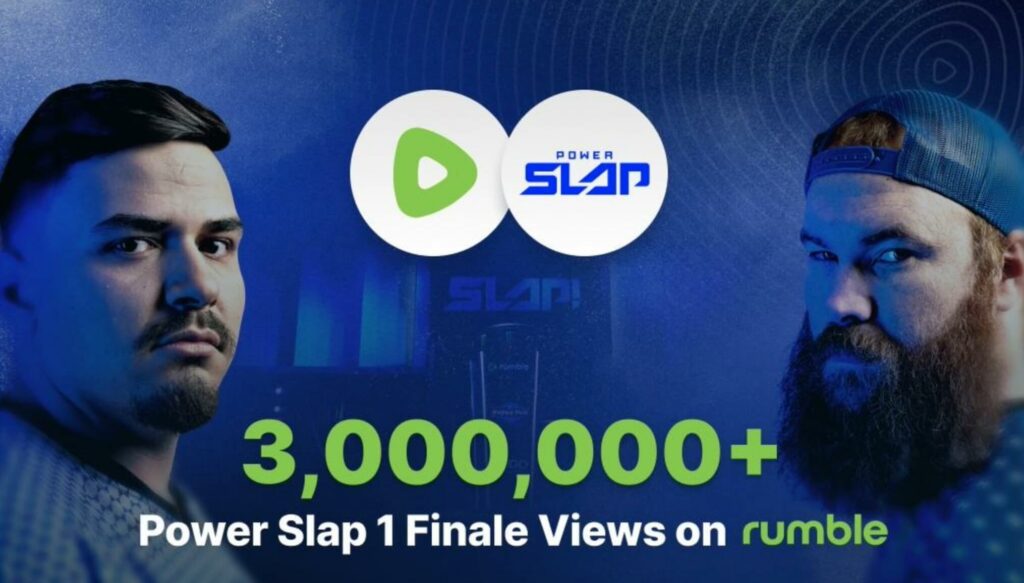 Power Slap has signed an exclusive streaming deal with Rumble, where you can watch all of the fights live. Rumble is a live streaming and video hosting platform similar to YouTube and Twitch. It has marketed itself as a haven of free speech, so it is not surprising that the famously outspoken Dana White has chosen to partner with them.
Is Power Slap Online Betting Legal?
Power Slap online betting is legal, but as it is a brand new sport and league, numerous state regulators have not approved gambling markets. Currently, you can legally wager on Power Slap in Arizona, Colorado, Connecticut, Louisiana, Oregon, Pennsylvania, Washington, Wyoming, and Nevada.
If you aren't physically located in the above states and you still want to win money predicting the outcomes of Power Slap matches, you can sign up to a DFS site. DFS is considered a skill game and not sports betting and is legal in:
Alabama
Alaska
Arizona
Arkansas
California
Colorado
Florida
Georgia
Illinois
Kansas
Kentucky
Maryland
Massachusetts
Minnesota
Missouri
Nebraska
New Mexico
New Jersey
New York
North Carolina
North Dakota
Oklahoma
Oregon
Rhode Island
South Carolina
South Dakota
Tennessee
Texas
Utah
Virginia
Washington DC
Wisconsin
West Virginia
Wyoming
Power Slap is currently licensed and regulated by the Nevada Athletic Commission and has the financial backing of Dana White. So it won't be long until slap fighting and Power Slap are legal to bet on in all 30 + US states where sports betting is regulated.
Top Power Slap Betting Sites
Currently, there are only two legal Power Slap betting sites, DraftKings and Betfred. There is also one DFS site, Stat Hero, which offers legal Power Slap prediction markets. Here is a breakdown of these top Power Slap betting sites:
🥇DraftKings – Best Overall Power Slap Betting Site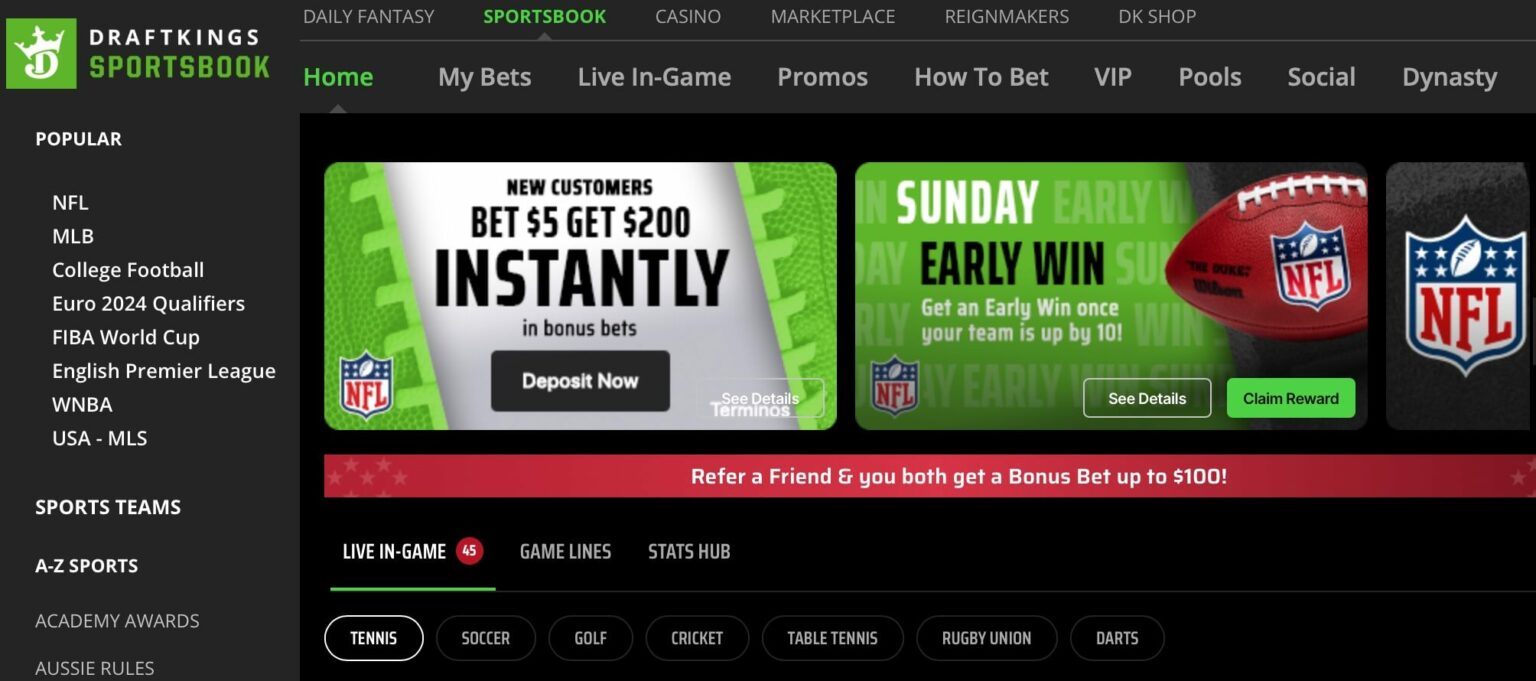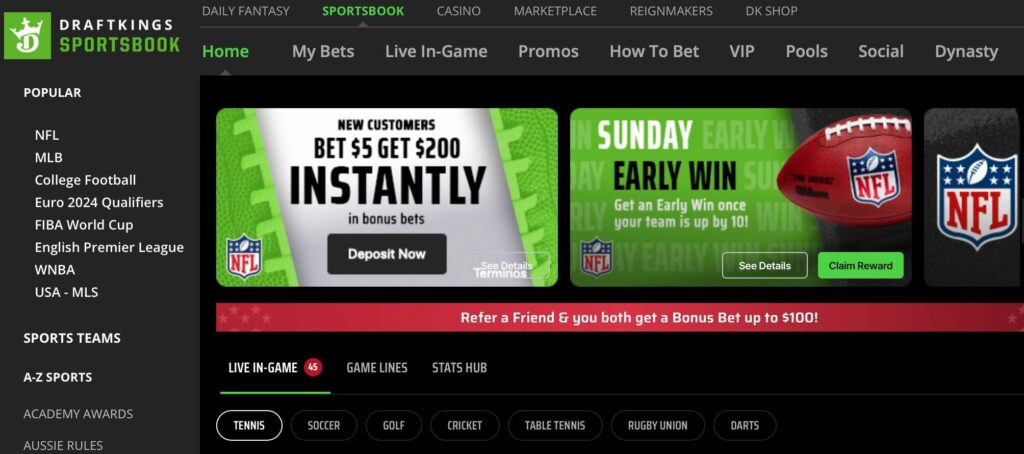 DraftKings was the first sportsbook to offer betting markets for Power Slap. They are known for their innovative approach and are constantly adding new sports and bet types. DraftKings is a fully licensed US Power Slap betting site and accepts 21 + players. At this sportsbook, you can bet on Power Slap in Arizona, Colorado, Connecticut, Louisiana, Oregon, Pennsylvania, Washington, and Wyoming.
DraftKings has an excellent selection of Power Slap bet types, including match winner, over/under, fun props, and amazing odds for parlays. They have a super responsive mobile-optimized site, iOS + Android apps, and 24/7 customer support.
Sign up now and get a 20% first deposit match up to $1,000. You can use this bonus cash to bet on all upcoming Power Slap matches!
🥈Betfred – Best Power Slap Betting Site For Bonuses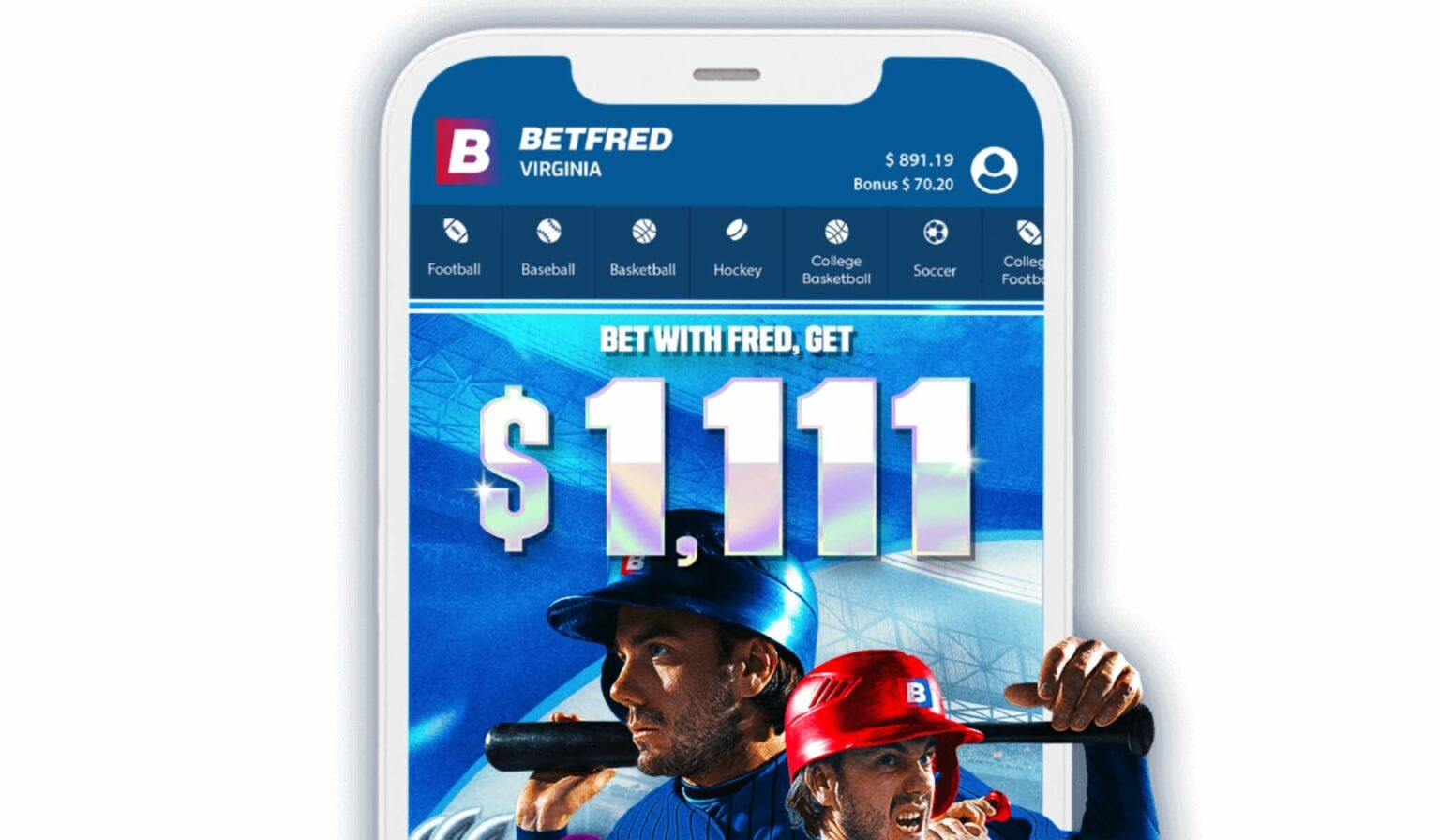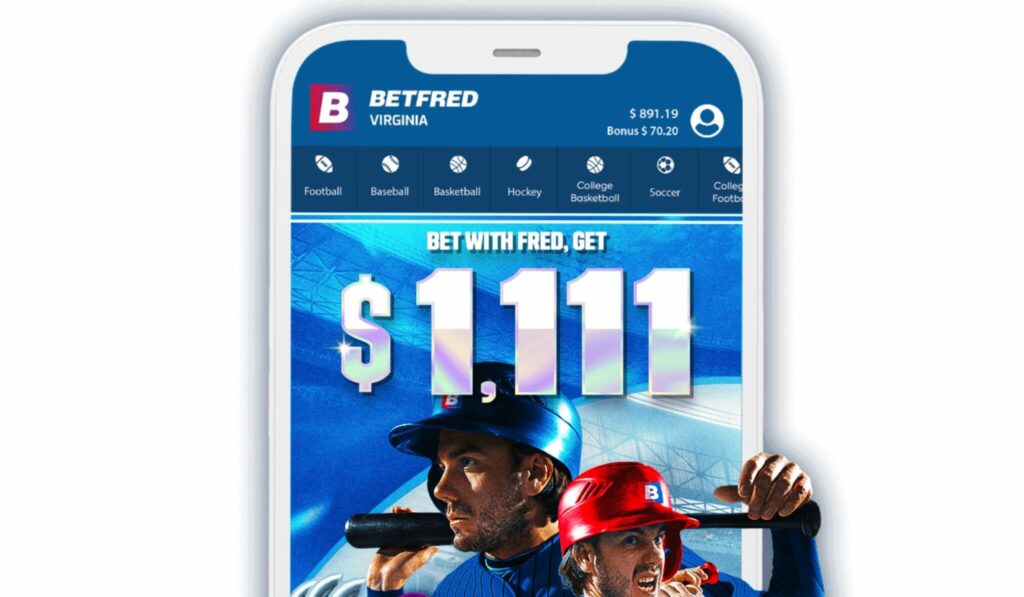 Betfred is one of the biggest sportsbooks in the UK, with over 1,500 betting shops. Betfred entered the US market in 2019 and, apart from DraftKings, is the only other licensed US sportsbook to offer Power Slap betting markets. If you are 21 + and physically located in Colorado, Nevada, Louisiana, or Washington, then you can bet on Power Slap matches via Betfred.
At Betfred, you can bet live on all Power Slap fights, including preliminary, co-main, and main event matches. They have a strong range of bet types, including match winner, number of rounds, and method of victory.
Betfred is known for their fast payouts and innovative features like early cashout. They offer excellent customer support via live chat and have free iOS and Android apps.
Betfred really shines when it comes to bonuses. They offer regular odds boosts for Power Slap fights and have lots of reload promos for existing players. Join Betfred now and get up to $1,111 bonus bets which you can use for the next Power Slap event!
🥉StatHero – Best DFS Power Slap Site

If you don't reside in Arizona, Colorado, Connecticut, Louisiana, Oregon, Pennsylvania, Washington, or Wyoming, then you can still win real money by predicting the outcomes of Power Slap fights, thanks to StatHero. StatHero is available in 33 US states and is an exciting Daily Fantasy Sports (DFS) site.
StatHero offers Pick'em markets for all Power Slap fights. How it works is they will show you the two fighters who are competing, and you need to select which fighter will win. You can also create parlays where you select multiple fighters and only win a prize if all of your fighters emerge victorious.
To see your potential Power Slap Pick'em winnings, you just need to enter your stake, and StatHero will reveal your prize. You can win anywhere from 2x to 10x + from Power Slap Pick'ems.
StatHero does not offer extensive markets like Betfred or DraftKings, but they are a solid alternative if you can't access sportsbooks. You can play via their mobile-optimized site or download their free iOS or Android app from the App Store or Google Play. Register today and get a 100% first deposit bonus up to $250!
How to Bet on Power Slap?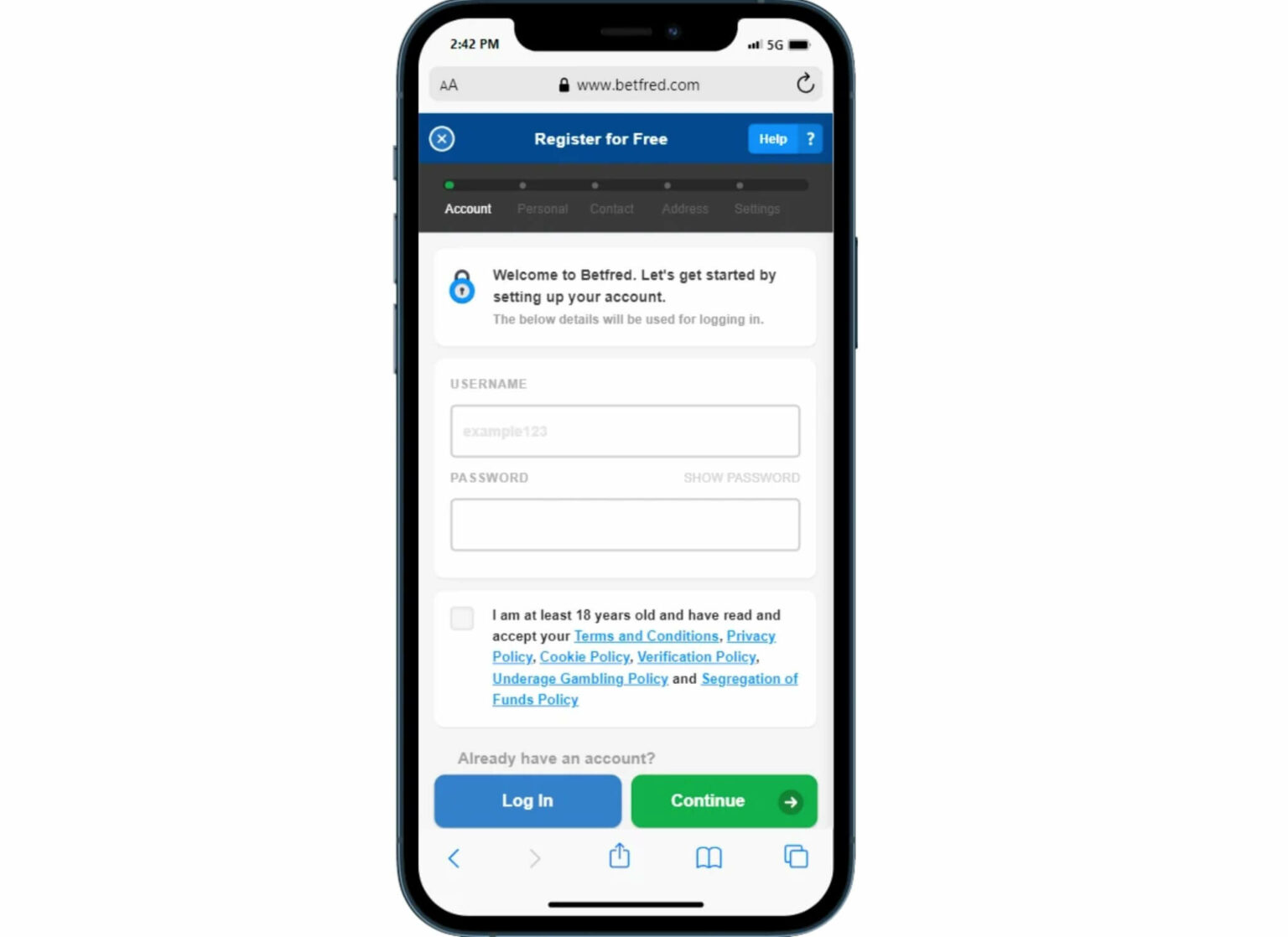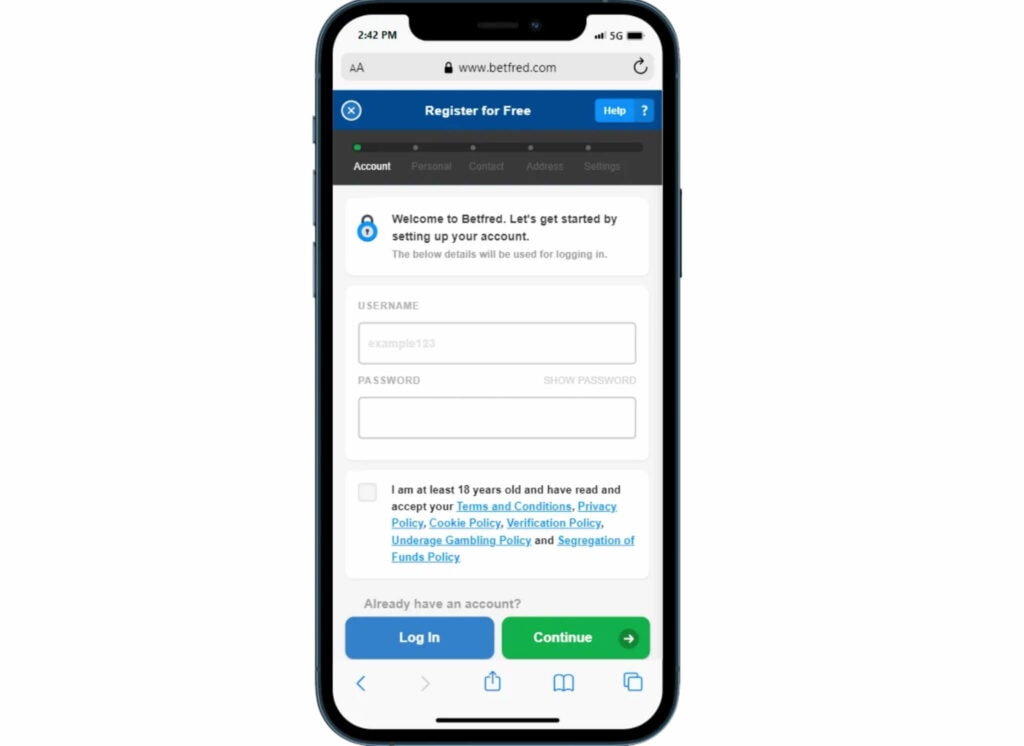 The first step to start betting on Power Slap matches is to find a licensed sports betting site. This step is easy because, currently, your choices are limited to DraftKings and Betfred. Now you need to create an account which you can do by following these steps:
Go to DraftKings' or Betfred's site
Click the sign up button
Enter your name, email, number, address, date of birth, and last 4 digits of your SSN
Verify your account via email or phone
Upload your ID and proof of residence
Once your account is fully set up and verified, it is time to add funds to your account. Simply:
Sign into your Power Slap betting site account
Tap the deposit button
Enter the amount you wish to deposit
Select your payment method and fill out your details
After confirming the transaction, the funds will arrive in your account immediately. Now you need to head back to the homepage and scroll through different sports until you find Power Slap and click on it. Then select a particular match, bet type and make a prediction. For example, bet on Ron Bata to beat Bear Bennett. Now just enter your stake and submit your bet.
Once your Power Slap bet is confirmed, it is considered live. If you pick a winner, the sports betting site will automatically settle the wager, and your winnings will be credited to your account.
Where to Bet on Power Slap?

To legally bet on Power Slap, you must be physically located in Arizona, Colorado, Connecticut, Louisiana, Oregon, Pennsylvania, Washington, Wyoming, or Nevada. The only two legal US sportsbooks that offer betting markets for Power Slap are DraftKings and Betfred.
It seems like other big legal sports betting sites like Caesars, FanDuel, and BetMGM are waiting to see how popular and profitable these markets are before they start offering them to players. While Power Slap isn't for everyone, we think that it has enough mainstream appeal that all major sportsbooks will offer betting markets in the not-too-distant future.
Types of Power Slap Bets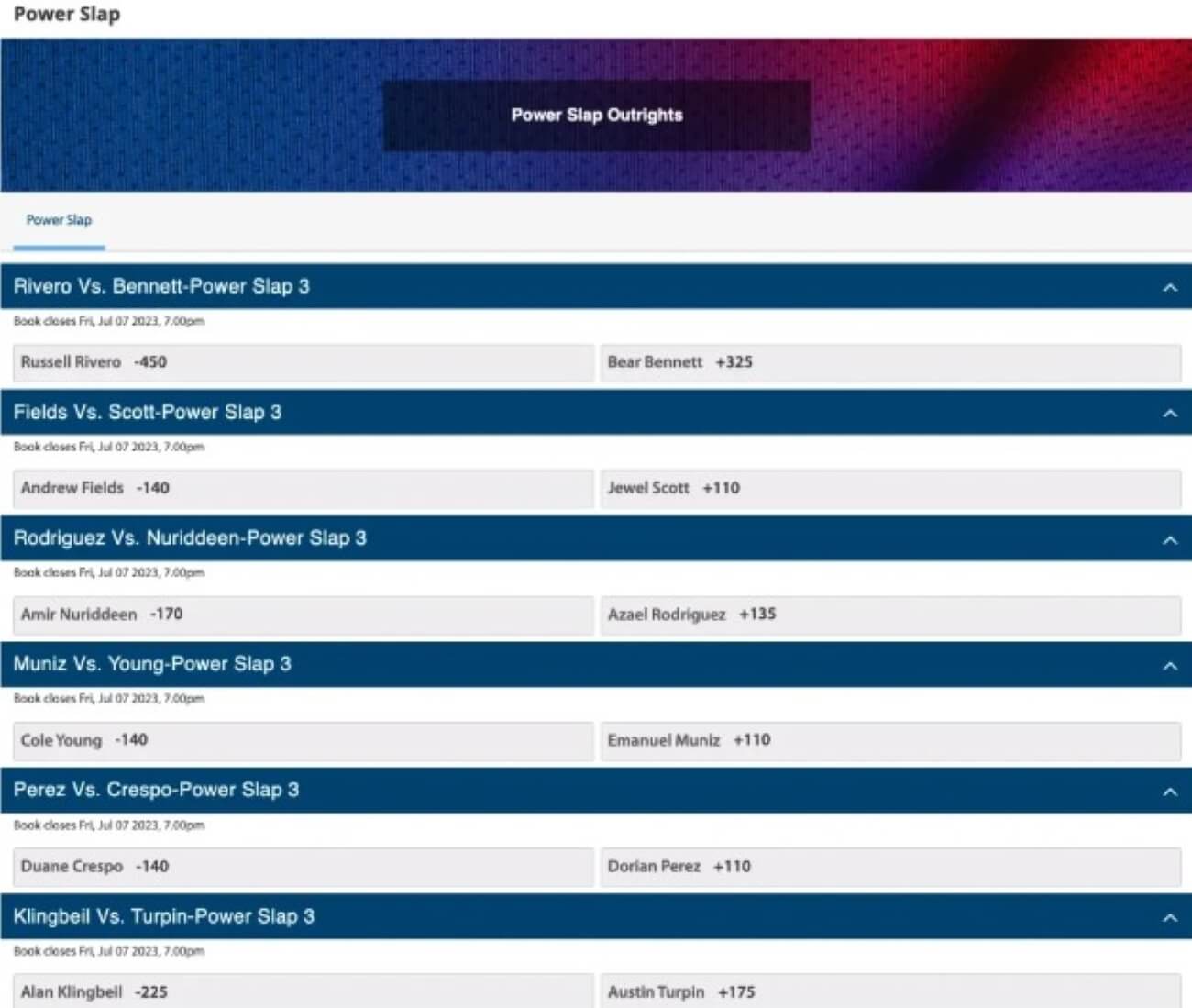 Power Slap betting does not have particularly extensive betting markets but is quite similar to UFC markets. Here are the most popular Power Slap bet types:
Match Winner
This is the most popular way to bet on Power Slap matches, all you need to do is predict which fighter is going to win. For example, you might bet on Azael Rodriguez to beat John Davis in the main event. It doesn't matter how your fighter wins, but as long they get the W, your bet will pay out.
Method of Victory
If you are satisfied with the odds your favorite fighter is getting in the match winner markets, you can make a method of victory bet. How it works is you need to not only predict which fighter is going to win but also how. Power Slap matches can either end via knockout, doctor's stoppage, or decision. For example, you could bet on Nate Burnard to win his next fight via KO.
Number of Rounds
Power Slap matches are contested over three rounds, with each fighter getting the opportunity to deliver three brutal slaps on their opponent. In a number of rounds bet, you need to predict how long the competition will last. This fight is presented as an over/under.  For example, bet on a fight between Damien Dibbell and Nate Burnard, lasting less than 1.5 rounds.
Knockdown
This is a yes/no prop bets style where you need to predict whether or not a fighter will be knocked down in the match. When heavyweights are fighting, there is usually at least one knockout, so this is a pretty safe bet!
Coin Toss
All Power Slap fights start with a coin toss to determine which fighter will slap first. At some sportsbooks, you can bet on the outcome of this coin toss. This is a fun novelty bet which is pure luck and offers close to 50/50 odds.
Reading Power Slap Betting Odds
A key element of Power Slap betting is interpreting the odds. The odds highlight your potential payout and your likelihood of winning (AKA implied probability). When you make a bet with minus odds, the number reveals how much you need to bet to win $100. For example, if you bet on John Davis to win his next fight at -200 odds, you need to bet $200 to win $100 profit.
Conversely, plus odds reveal your profit if you bet $100. For example, if you bet on an underdog like Danny Robles to upset the champ, Ron Bata, at -400 odds, then if you bet $100, your profit will be $400.
To calculate your odds of winning, you have to take the +/- odds, known as American odds, and convert them to decimal odds. To convert American odds to decimal odds, use this formula:
Plus odds – (American odds / 100) + 1 = decimal odds
Minus odds – 1 – (100 / – American odds) = decimal odds
Then you divide 1 by the decimal odds, times by 100, and voila, the answer is your chances of winning the bet based on the market sentiment. For example, if you bet on Christopher Thomas at -300 ((1 – (100 / – 300) = 1.333) favorite to beat Cole Young, your chance of winning is 75% (1/1.333).
Your goal when betting on Power Slap is to find bets that offer much lower probability ability than your own analysis. For example, if you think Christopher Thomas should actually be a -400 favorite, then you take -300 odds all day.
Power Slap Betting Tips and Strategies
As Power Slap is a brand new niche sport, betting sites are still trying to figure out how to accurately handicap it. This means there are lots of profitable opportunities, especially if you develop an effective strategy. Use these tips and start picking Power Slap winners today:
Bet the under on heavyweight and light-heavyweight fights – Heavyweight and light-heavyweight fighters are able to generate truly frightening levels of power from open-hand slaps. And even though heavyweight and light heavyweight fighters have larger jaws and heads, the human body just isn't designed to endure such damage. It is a miracle if these fights go to the judge's scorecards!
Bet on fighters who have had 3 + fights – Power Slap is a brand new sport, and many of the contestants have never competed before. These fighters are woefully under-prepared and are often knocked out on the very first slap because pros who have been around the game a while know how to hit incredibly hard.
Bet on women's fights ending by decision – Women are not able to generate as much power as men, and they also tend to have much smaller hands. The result is these fights often don't end up in knockout, and the judges need to pick a winner.
Find fighters with abnormally large hands – There is a direct correlation between the size of a fighter's hands and their ability to deliver knockout slaps. Just look at some of the champs like Christopher Thomas and Ron Bata.
Finding The Best Power Slap Betting Sites
Wagering at a shady Power Slap betting site can really negatively affect your betting experience as you endure terrible odds, slow payment processing, lack of bonuses, and in some cases, can even result in you getting scammed. To access the best Power Slap betting sites, focus on sportsbooks that excel based on these factors:
Licensed – Unlicensed Power Slap betting sites are operating illegally in the US. They can't be trusted because if they are willing to break US laws, they are definitely willing to steal your deposit. We recommend you only register at fully licensed Power Slap Betting sites like DraftKings or Betfred.
Bonuses – The best Power Slap betting sites offer juicy welcome bonuses, including bonus wagers + cash and great promos for existing players like reload bonus offer, insurance, cashback, and more!
Odds – The odds can differ significantly between Power Slap betting sites. Before you sign up, bring up different markets and compare the odds. Stick to Power Slap sportsbooks that consistently offer the highest odds.
Betting Markets – To give you the maximum opportunities to win and provide an immersive Power Slap betting experience, join sportsbooks that offer a wide range of bet types, including coin toss, match winner, number of rounds, and knockdown.
Customer Support – Don't accept slow and unresponsive customer support. Before signing up, check that the Power Slap betting site offers 24/7 live chat and read real player reviews on Reddit and TrustPilot to see how customer support responds to player problems.
Conclusion
Power Slap continues to go viral and win over new fans thanks to its jaw-dropping knockouts, sleek production value, and simple rules. Power Slap betting is in its infancy stage and is currently only legal in Arizona, Colorado, Connecticut, Louisiana, Oregon, Pennsylvania, Washington (in-person only), Wyoming, and Nevada. However, as the sport is backed by Dana White and licensed by the Nevada State Athletic Commission, expect more states to come on board.


Currently, there are only two legal betting sites that offer Power Slap markets, Betfred and DraftKings. Overall, DraftKings has more markets, a better-designed mobile-optimized website, and better odds. Register at DraftKings and get a 20% deposit match up to $1,000, which you can use to bet on the next Power Slap event!