Sites Like Chumba Casino – Better Casinos, better games
Online Sweepstake casino apps and sites like Chumba casino are super popular at the moment. They give players the chance to play real casino games, anywhere, anytime across the US. 
Chumba casino is one of the most popular sweeps cash casinos, but are there any better alternative casinos available? We take a look at some sites like Chumba casino and run down some competitors to this popular sweeps casino. Sites like LuckyLand and Global Poker are among its sister casinos by VGW.
While there's no denying the fact that real money casinos are a big draw to players, social casino sites & sweepstake casinos are getting increasingly more popular in the past few years. Sweeps cash casinos offer plenty of fun for no cash at all. They might not be played for cash, but they're still fun, and gambling should be fun after all.
Chumba casino is among the best social casinos on the market right now. It offers a substantial collection of sweeps games and the user-friendly layout and design should catch the attention of many players. There are many sites like Chumba casino, some offering the best online casino games and generous promotions. These free casino sites allow you to play online slots and play casino games for free.
200% Bonus For New Players
Massive choice of free games
Players can win cash prizes
140,000 Gold Coins + 500 Fortune Coins
Fish, Slots, and Table Games
Win Real Cash Prizes
New Players Bonus 500 FREE Credits
Free to Play Casino-Style Games
Free Live Casino Games
In this guide to other websites like Chumba casino, we'll tell you more about the best alternatives you'll find online in 2022.
Cumba Casino Alterntaive Sites
If you want to play games online and are looking for casino sites like Chumba casino, you can check out:
LuckyLand Slot
Funzpoints Casino
Both the sites listed above work online and on mobile apps and like Chumba, they give players a chance to play an amazing choice of casino games for free!

What Are Social Casinos?
If you're not familiar with sweeps cash or social casinos, it's time to clear things up. To put it simply, these are gaming sites that offer games for fun instead of cash. While that might defeat the purpose of gambling for high rollers and hardcore players, playing for fun is perfect for the average casino fan.
There are plenty of those sites around, including High 5 social casino, Chumba casino, BetRivers.net, and more. All Chumba casino sister sites are unique in one way or another, but Chumba sits on the throne for numerous reasons. It's fair to say that the Chumba casino social experience is simply up a notch from anything else you've ever tried thanks to a great collection of games and a user-friendly interface.
Social casinos may not offer slot games with real prizes, but they offer a much more social experience than gambling for real money. Plus, sweeps games are not very different from real money games after all. They look, feel, and play much like real Vegas games, so you won't be able to spot big differences.
Do Sweepstake Games Online Pay Real Money?
No, sweeps cash games don't offer playing for real money. They are only available for fun. Think of them as slot demos. Slot apps with real rewards offer real cash when you play, while sweeps games can only be played for virtual cash and offer no real rewards. That might not sound appealing to hardcore casino fans, but gambling is supposed to be fun instead of being looked like a source of income.
Players can earn sweeps coin, gold coin, premium funzpoints and other virtual currency packages playing at a sweepstakes casino. A traditional online casino means playing a casino game for cash, but with sites like LuckyLand Slots, you are playing for sweeps coins.
You will still be able to find your favorite online casino game at sweepstakes casinos. When you sign up to sites like Chumba, you will discover a range of table game, video poker, live dealer and slot machine options you would find at a cash casino site. However, the difference is you are playing these sweepstakes games for sweepstakes coins, not real money.
If you're only in it to have some fun, you're best off with sweeps cash casinos. Chumba may very well be one of the best you'll find online. However, other websites like Chumba casino are catching up, offering features that may appeal to a broader range of players.
Playing Casino Games with Friends
Another notable feature of sites like Chumba casino is that you get to play social sweeps games with your best buds. Chumba casino and others like it give players a chance to trade coins between each other, while also allowing them to compete and chat when playing free slots online. Sharing a virtual poker table is plenty of fun when you try it, and some casinos like Chumba may spice things up with special events that you can participate in with your friends.
For example, it might be something close to a real slot tournament, with a leaderboard you can climb. Of course, there will be no real prize in the end, but at least you can secure bragging rights.
It is fun to try and get more sweeps coins than your friend, and sweepstakes sites allow you to engage in healthy competition without losing money.
Social Casinos vs. Real Money Casinos
Many players will be confused about what to choose when playing games online. Since online casinos allow you to play for free as well, aren't sites like Chumba casino obsolete? The two are pretty different, even if online casinos feature game demos. They are focused on real money gambling and as such, demo games are not in their plans.
On the other hand, Chumba casino sister sites offer plenty of fun and won't cost you a penny. Playing sweeps games without breaking the bank is a great idea since there's no monetary risk involved. In this way, the risk of gambling addiction is completely minimized, so you can just enjoy slots, blackjack, roulette, or poker for fun in all jurisdictions, even there where gambling is prohibited.
Thanks to social casino apps, playing sweeps games has become easier than ever. These apps are available online for free, giving you a chance to play anytime and anywhere as long as you have a stable Internet connection. Even if there's no app, you'll still be able to enjoy sweepstake games online without paying anything for it.

Why should you choose sweeps games rather than slot games with real prizes? One good reason is honing your skills. Imagine playing a poker field of pros for cash while you rarely know a thing about it? You'll surely lose a lot of money fast. If you play poker at sites like Chumba casino first, you'll be able to hone your skills or even learn to play like a poker master before actually spending any money.
If you're wondering about the pros and cons of social vs. online casinos, here's a list that might help:
No monetary risk involved (Playing for sweep coins)
Available to all players
Play games for fun anytime and anywhere
Great for practice
Fantastic game variety
Legal in jurisdictions where gambling is prohibited
Now that you know what the main differences are, we hope that you'll consider giving sweeps cash casinos a real opportunity.
Playing at Social Sites Like Chumba Casino for Real Prizes
As mentioned, sweepstakes casino sites don't offer any real money rewards. There are, however, sites like Chumba casino that can offer some kind of reward when you play the games on offer, such as free sweeps coins.
Of course, those will be more akin to the coins you earn when playing games on Facebook or similar social media sites. These coins can later be spent on cosmetic upgrades or some features that will make your Chumba casino social experience much better.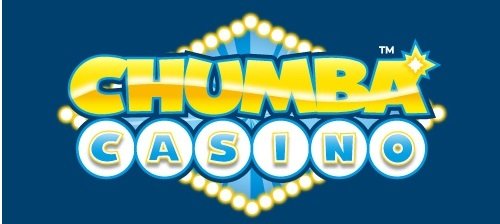 Play sweeps games regularly, and the more you win on it, the higher it'll upgrade your status. Earn enough status points and you may unlock more games like Chumba casino that will be added to your growing collection.
Tournaments are pretty popular on other websites like Chumba casino. While you'll most likely be playing for status points, and not real money rewards, the competitive edge of sweeps games tournaments is more than enough to get the attention of all types of players.
Mobile Casinos Like Chumba
You can experience the Chumba casino social experience on your phone via apps and you'll surely love it. Playing social casino games on the go is a unique opportunity to have fun with friends spinning your favorite sweeps slot games. Many Chumba casino sister sites have an app for this you can download and install on your Android or iPhone. Others don't have an app but can be accessed via mobile websites that work perfectly via your browser.
Don't stress over the fact that not all casinos like Chumba have a mobile app. Mobile sites work just as good, and may even be better for some players. They share the same layout and design so you'll find your feet at these sites in mere minutes.
FAQs
Is Chumba casino free?
Yes, it is 100% free to play at. That's the whole premise of social gaming – free games that you can play without stressing over your bankroll. You can play a slot game or any other sweepstakes casino games you like the look of without the worry of losing cash.
Is Chumba casino legal?
All casinos like Chumba are perfectly legal to operate. Keep in mind that these aren't gambling sites. They are not regulated by a governing body and don't need special permission to operate since they offer no real money prizes.
Are social casinos like Chumba available everywhere?
Yes, they are. Social casinos have no legal constraints to operate in any jurisdiction. They offer no real prize rewards which keeps them under the gambling laws radar.
Can I play social sweeps games on the go?
All sweepstake games online can be played on the go. You don't need the latest iPhone or Android device to play mobile games at sweeps cash casinos. As long as you install an app or use the mobile website, you're good to go. A sweeps game works well on a mobile device.
Can I win real money at sites like Chumba casino?
No, social gaming casinos like Chumba offer no real money prizes for playing their games. However, you can earn virtual coins at some sites that can later be exchanged for cosmetic and other kinds of upgrades.
What games do social casinos like Chumba offer?
You can play all kinds of games at casinos like Chumba, including video slots, blackjack, roulette, poker, and baccarat. All for free, of course – none offer real money returns. These free casino games mean you can play slots, video poker games and more without risking your own cash.
Can I earn bonuses at Chumba casino or BetRivers.net?
Some social gaming sites like Chumba casino will offer a welcome bonus that will give you a bag of virtual coins to start with. Don't expect a deposit bonus or free spins, though – these websites aren't online casinos.