Sportsbooks that Accept Venmo Deposits
Venmo is a fast and secure P2P money sending service that individuals can use to send money to their friends and loved ones. What about instant sportsbooks deposits and withdrawals with Venmo?
PayPal is the owner of the Venmo app, which is a sure sign that it is highly reputable, and you can expect the same excellent services. It is also available in numerous countries, including the United States. Many companies have incorporated this payment system into their platform to allow users to enjoy the countless benefits. However, US online sportsbooks were not among the companies that could leverage this payment system. Fortunately, things are starting to change gradually.
Top online sportsbook apps and sites have been using innovative ways for their bettors to use this payment method, albeit not directly. Therefore, when you head to the cashier in US Sportsbooks, you won't see Venmo as an accepted payment option. You can still use Venmo to wager on your favorite sports, but there is a technique behind it. In this guide, we will show you how to go about this in online sportsbooks and cover the following:
What Venmo is and what it does
Making deposits with Venmo at Sportsbooks
Benefits of Using Venmo at Sportsbooks
Top Venmo Sportsbooks and many more
Now that you know what to expect, let's get started!
Best US Sportsbooks with Venmo
Finding the best US sportsbooks that accept Venmo can be a difficult task. This is because it is not a payment option directly accepted in online sportsbooks. Asides from this, you don't want to settle for unreliable Venmo sports betting sites without any profitable offers.
Fortunately, our experts have helped you with the hard part and compiled a list of the best betting sites that accept Venmo. We did not just pick any online sportsbook to recommend but those that stood out after reviewing important aspects. These range from ease of use of the sportsbook, licensing, sports betting markets, bonuses, customer support, etc. All that's left is for you to pick one of the online betting sites and start to wager on your favorite sports event.
The online sports betting site directly accepting Venmo deposits, and not through PayPal, is FanDuel Sportsbook.
What is a Venmo Deposit?
As mentioned earlier, Venmo is a P2P or money sending service owned and managed by PayPal. It allows users to send money instantly and securely from one Venmo account to another. The main goal of Venmo is to allow friends to send money to one another when they don't want to use cash.
Venmo is available on Android and IOS-powered devices and has an easy-to-use application. With a Venmo deposit, you can send money to your online sportsbook account with the same speed and security the payment option is known for.
This payment service supports a variety of options for deposits, including Venmo instant transfers which come attached with some fees. However, they can be waived if both parties collaborate. This is usually the case when trying to fund your Venmo sports betting account. Before we go any further into how you can do this, it will help to look at the history of Venmo.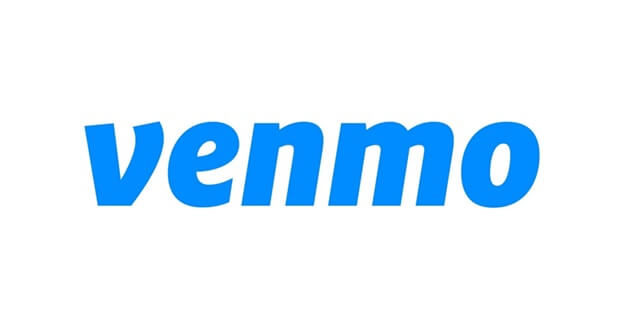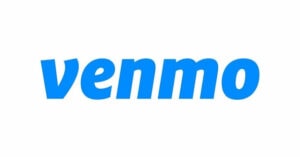 Venmo History
This Payment option was developed in 2009 and initially started as a payment delivery system based on text messages. However, in a bid to leverage the growing P2P market, the company released a platform with a social network in March 2012. Within six months, Braintree, a popular mobile payment system utilized by many leading companies, purchased Venmo for $26.2million.
Venmo benefited from a tremendous boost in users, and less than a year after, in December 2013, Braintree was purchased by PayPal for $800 million. With PayPal behind Venmo, it was easy to get it up and running and increase the number of users. Therefore, it has become one of the leading payment options even for players who want to delve into online sports betting.
Is Venmo Legal to Fund your Sportsbook Account?
Yes, you can use Venmo for any legal purchase, which is the case since sports betting is legal in the US. However, most Venmo gambling sites that accept Venmo payments do so using a proxy. One of these is to purchase Sportsbook voucher codes from other site members.
Then, you will deposit the purchased voucher code to your account. You can also use it in conjunction with Match Pay, player transfers, etc. Nonetheless, you may still want to check your local laws to ensure that you are up to date with any changes.
Methods to Deposit at Venmo Sportsbooks
The great part about making deposits with Venmo at sportsbooks or online casinos is that you have various options. However, these options are a bit unorthodox since Sportsbooks don't advertise Venmo as they would other payment options. Still, here are the available ways to go about it:
Use a Venmo Mastercard
Venmo allows you to apply for a unique debit card that you can connect to a Venmo gambling sites account. The card is supported by Mastercard and works the way your typical debit card does. You can use it to make various payments, but it is not linked to your bank account. Simply apply for it after creating your Venmo account, just like you would a regular card.
Since it operates like your normal card and is supported by Mastercard, you can use it in Mastercard Sportsbooks. Simply head to the banking section of the sportsbook, pick Mastercard as your preferred option, and input your details. It is easy, secure, fast, and works for various payments, including in sportsbooks.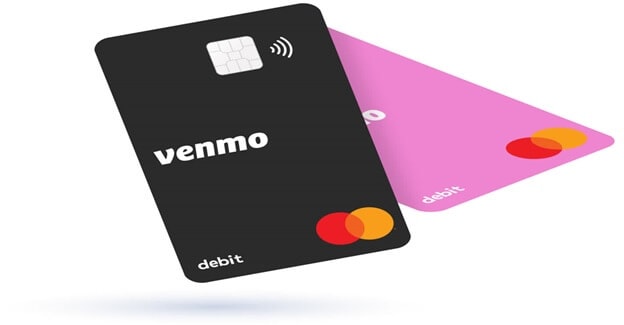 Player Transfer for Sports Betting
This is another method that is a little more complex than the Venmo Mastercard. Here, you will pay a player to help you place bets. In this case, you transfer the payment from your Venmo account to that of the other party alongside your preferred bet.
Then, they help you place the bet, and if you win, your earnings will be sent to your Venmo balance after deducting the fee they charge. This method is ideal for people who don't have a sports betting account and want to bet.
Purchase a Venmo Voucher Code
Here, you will need to find a platform where there are Venmo voucher codes for sale. This voucher code should be for your specific sportsbook. For instance, if you want to play on FanDuel, you should search for a FanDuel Venmo Voucher code. Websites like Reddit are great to begin your search.
Once you find a seller with the Voucher amount you like, contact them and initiate a private transaction. Then, you can use your Venmo account to send the payment to the seller, who then releases the code to you. After getting the code, enter it in the available field when depositing to your account, and you will be instantly credited. You can then start betting on your favorite sports using the balance.
Note that there may be some fees when transferring the funds to the seller.
Use Venmo With MatchPay
The last option is to use Venmo with MatchPay. This method is not as complex as the player transfers and Venmo voucher methods. MatchPay acts as the middleman and automatically links you up with a seller. Then, all that is left is to send payment and conclude the transaction using Venmo.
Using MatchPay is easy, as all you need is to sign up for the service. It does not cost anything and takes less than five minutes. After creating a MatchPay account, head to the casino's banking page and choose the MatchPay option. Then, input the amount you want to purchase or sell, and MatchPay does the rest.
However, your sportsbook options are limited if you decide to go through this route since there are only a few US sportsbooks that support MatchPay at this moment. What's more, it has lower limits compared to other options we have covered so far. This means it may not be ideal for you if you like depositing huge funds in sportsbooks.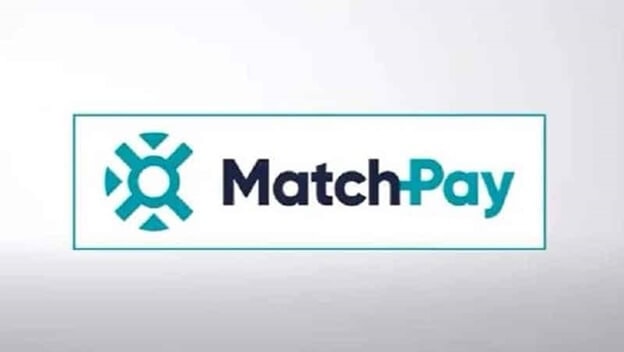 Main Perks of Venmo Deposit For Online Gambling
There is a range of benefits to using Venmo for deposits in sportsbooks. Some of the most important ones include:
Instant Transfers: Venmo offers instant transfers, which means you can make deposits in your sportsbook account within minutes. This means you can fund your account and start playing your favorite games without waiting.
You can get a Venmo Mastercard: Venmo allows you to apply for a Mastercard which offers the same benefits as a typical debit card. This will enable you to play in Mastercard sports betting sites, which means your options are vast. And since it is not connected to your bank account, you can stay secure and keep your gambling activities private. You can also use this card to make transactions and withdraw cash from ATMs.
Play without a Sports Betting Account: You can get someone to wager on your behalf. This is great if you don't have a sports betting account or are in a state where you can't access your sports betting account.
Mobile-Friendly App: Venmo offers a highly functional mobile application that you can download on your IOS and Android devices. This app is excellent if you are always on the move and enjoy playing on the go.
Get Amazing Bonuses: Most sportsbooks will offer you top betting bonuses when you make a Venmo payment via voucher codes. This is a great way to kickstart your experience and play your favorite games for free.
All Legal US Venmo Betting Sites
The legal US Venmo betting sites depend on the Venmo deposit method you decide to go with. If you choose the Venmo Mastercard or player transfer option, you can play on almost any legal US sportsbook. Many sportsbooks already accept Mastercard in the US, so the Venmo Mastercard will work without issues.
The player transfer method, on the other hand, does not have you interacting with the sportsbook at all since someone else is betting on your behalf. This means you also have numerous options to choose from. However, if you decide to use MatchPay, you are limited to offshore platforms like Bovada sportsbook. But we do not recommend you play in any of them and instead stick to the licensed US betting sites above.
The best route for direct Venmo deposits for sports betting is FanDuel. Currently, it is the only legal operator accepting this payment method. Thankfully, it is also available to players in several states, including Indiana, New Jersey, New York, Pennsylvania, Colorado, and more.
Venmo Sportsbook Withdrawals
Like deposits, it is not possible to make withdrawals from your sportsbook account with Venmo, at least not directly. If you use the Venmo card to deposit funds, you won't be able to use it for payouts in most cases.
However, if you used the player transfer method above, the other party will Venmo your winnings back to you. Nevertheless, in most cases, the only way to withdraw your winnings would be to use alternative payment options like PayPal, Skrill, etc. Check out the best PayPal sportsbooks and betting sites accepting Neteller that can accommodate your needs.
Fees and Processing Times
Venmo deposits are processed instantly, and since there is no support for online bookie Venmo withdrawals, there is no processing time. All deposits are free and don't cost anything, but if you use Venmo card, you are subject to a 3% fee on transactions. This is a small price to pay, considering all the numerous benefits you get from Venmo. Apple Pay betting sites and other alternatives are available for users who would like to avoid the Venmo MasterCard fees.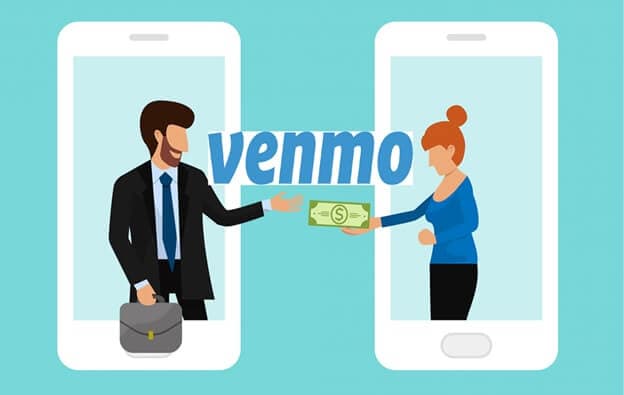 Are there Sportsbook Bonuses for Venmo Deposits With Venmo Account?
You bet! Most sportsbooks will offer you a welcome or sign-up bonus when you register from Indiana. The welcome bonus offer is usually an incentive for players who make payments with Venmo Mastercard or Venmo Vouchers. Most sports betting websites do this to attract players and ensure they stick to the platform.
The welcome bonus differs depending on the casino, and while some may offer you free cash, others may offer free bets or risk-free bets. You will often need to deposit after you register to access the bonus. You can find the best welcome bonus offers and football betting promo codes on our recommended list of US Sportsbooks that accept Venmo.
Asides from welcome bonus offers, you will also get no deposit bonus or free bet offers. Here, you are credited with a freebie simply for registering on the platform even before you deposit with Venmo. This is a rare bonus, but you can still find it on many sports betting sites. Other bonuses to expect include enhanced odds, which give you better odds on the sports betting site, profit boosts, etc. Register on one of our recommended platforms in the US, make a Venmo deposit, and enjoy all these bonus offers.