About Us
The Gamble Indiana website is part of a network of gambling and iGaming websites dedicated to legal and regulated gambling across the USA.
Our website's aim is simple. We look to provide our visitors with honest and real advice about legal gambling in the US, and in particular, Indiana. We work with legal and licensed online Indiana Sportsbooks, review their offerings, and pass on our reviews and feedback to players and bettors. Our passion is in all things mobile gambling. We love betting on sports and playing in casinos, but most of all, we love the freedom to do this on our mobile.
Since the Supreme Court repealed the PASPA act back in May 2018, lots of states have started to legalize gambling activities, Indiana being one of them.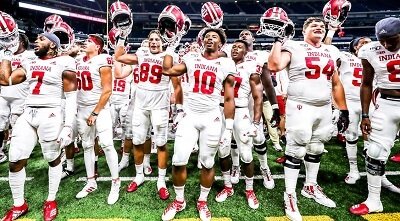 There are several writers who contribute to the site:
Corey Scott
A huge Hoosiers football fan. Corey lives in Fort Wayne and has always had a passion for gambling. It is probably an understatement to say he was over the moon when gambling was legalized here in Indiana. It means no more dodgy offshore books and the reliability of a local, trusted book. A casino fan who loves a trip to Vegas too often. You can normally find him on the blackjack table with a Jim Bean and coke.
Brett Eaglesman
You'll be hard-pressed to find someone who loves the thrill of sports betting more than Brett. Brett is a huge fan of all sports, especially those involving a ball, being a die-hard soccer fan you will often find him at the biggest tournaments with a beer in-hand and to say he's excited about the World cup is an understatement! Originally from Colorado, Brett relocated to Fort Wayne in 2015 where he's busy raising the next generation of sports fans.
Dwayne Harper
Fanatical Dwayne is a key contributor to the site, having an unrivaled knowledge of sports and betting. Having spent years studying analytics, game betting, and insider secrets, he brings unwavering passion to the team.