How To Read Football Odds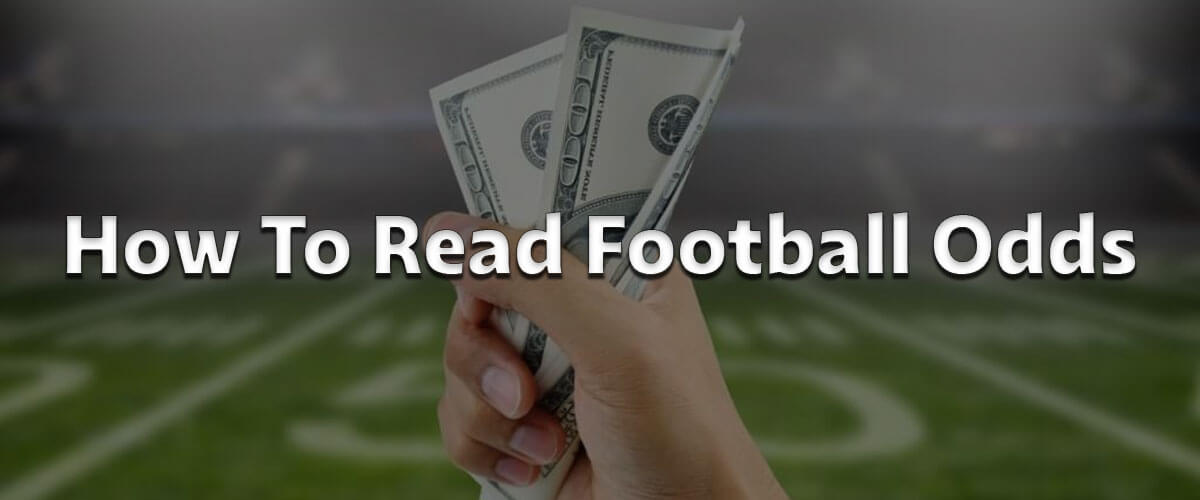 Before betting on football, you really should have a good understanding of how to read football odds.
In this guide to understanding football odds, we will break down exactly how to read betting odds in easy to understand way so you can be backing your favorite NFL team in no time.
The National Football League is the most popular sports league in the United States, and it is also the sport that brings in the most betting action. Sportsbooks see huge numbers of wagers each Sunday on NFL games, and new betting options continue to be launched.
New sports bettors routinely struggle to read odds, and this is one of the most important aspects of becoming a good sports bettor. Football odds can be expressed in several different formats, but they are usually pretty standard in the United States.
This guide will help you read football odds in the hopes that you will become a more successful sports bettor. This will also provide a breakdown of against the spread betting, as that is the most common NFL betting type.
You should also think about who you place your wager with as well before playing down a bet. We have found the 2 best legal sportsbooks in the US normally offering the best odds are BetMGM and Caesars Sportsbook. You may also want to check out our guides on how to get free bets from legal US sportsbooks as well before placing a bet.
First Bet Offer Up To $1,500 In Bonus Bets
Massive range of sports
Extensive banking options
$1,000 First Bet on Caesars
Huge new player offer
No withdrawal fees
Football Odds Explained
When you go to place a bet on an NFL game at one of the several NFL betting apps, you will see a long list of odds on a betting table. At first glance, this will be extremely overwhelming, especially for first-time sports bettors.
Even if you stick to focusing on just one game, you will still see several options and plenty of numbers. We have included this chart below to help explain what everything means so that you can read football odds more clearly.
We will take a closer look at each one of the columns on this table to help explain what all of these odds mean.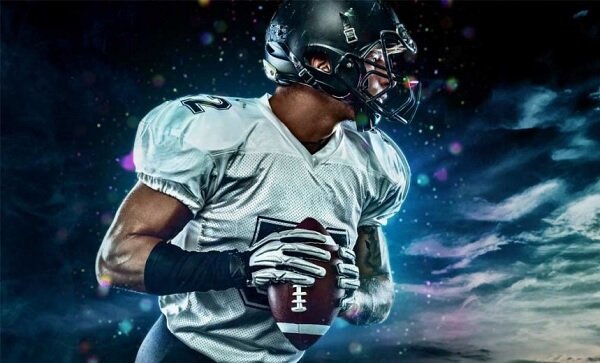 Date/Time
The first thing that you will see when looking at football odds is the date and time of each matchup that is listed. Usually, the games will be listed in the order in which they are played, but several NFL games start at the same time each day.
Most NFL odds are released almost a week in advance, but these could change leading up to the start of the game.
Rotation Number
The rotation number doesn't really mean anything to you, but it is a way for sportsbooks to keep the games organized. If you ever have a problem with a bet, then you will likely need the rotation number to help resolve the issue.
Matchup
Next, you will find the matchup, and this is the first real category that you will want to focus on. Searching for the right matchup to bet on is one of the biggest keys when looking to bet on the NFL.
The away or visiting team will be listed first when looking at the matchup, and the home team will be listed second. When looking at the odds, that means that the home team will be on the bottom.
Moneyline
The first time you will really see any odds is when you look at the moneyline category or column of a betting table. A moneyline bet is not extremely common in the NFL, but it is a good bet to make for beginning bettors.
With a moneyline bet, you are simply choosing which team you think will win a certain game. Odds are assigned to each team, and that reflects how much money you will win.
One of the first things to look at is the (+) or (-) sign listed for each team. The team that has a (+) is the underdog in that matchup, and the team with the (-) is the favorite.
In the example above, the Chicago Bears are the favorite, and the Detroit Lions are the underdogs.
Spread
We will take a much deeper dive into spread betting in a later section in this article, but this is the most popular type of bet that is placed on an NFL game. The spread represents the probability that a certain outcome will occur, and this also represents how far apart the final score will be at the end of the game.
In the example, the Chicago Bears are 6.5-point favorites over the Detroit Lions.
Total
The final type of bet that you will see when looking at football odds is what is known as the total or over/under. This type of bet simply focuses on the total number of points scored, and it doesn't matter which team wins or loses the game.
Both sides of a total bet usually have betting lines set at -110, meaning that each side represents the same amount of value.
In the example above, with a total set at 52.5 points, it would take 53 points scored in the game to make the "over" a winning bet. If the two teams combined for 52 points or less, the under would be the correct wager.
Types of Football Odds Formats
There are several different types of football betting options, and there are also several different types of football odds formats. In the United States, Vegas odds are most commonly used, but that doesn't always mean that there aren't other options available to you.
American odds, fractional odds, and decimal odds are the three most common football odds formats that are used, and different parts of the world focus on each type.
We will discuss American odds in the next section, but we can take a quick look at decimal and fractional odds real quick.

Decimal odds are traditionally used in the UK, but most US sportsbooks will allow you to view bets in decimal odds as well. Decimal odds are pretty easy to read, and you simply multiply your bet by the decimal to determine the potential payout.
Fractional odds are commonly used in horse racing, and that is very prevalent in the United States. The first part of the fraction represents the probability of a team or horse losing, and the second part of the fraction represents the probability of that team or horse winning.
You may find our guide to No-risk matched betting in the US handy as well.
American Odds Explained
American odds are used by sportsbooks in the United States, and Vegas odds are the most popular form of American odds. These are odds that come straight from sportsbooks in Vegas and are usually what people are referencing when discussing spreads and point totals.
American odds use whole numbers, while the other popular forms of odds do not. It is also easy to understand American odds if you reference them back to $100 to understand how much you can win.
Using the example above, the Chicago Bears are at -155, and the Detroit Lions are at +185. These two sides will offer very different payouts.
It would take a $155 bet on the Chicago Bears to win $100, while a $100 bet on the Detroit Lions would equal a $185 payout.
How Do Point Spread Bets Work?
You were promised a deeper dive into point spread bets, and that is what you will find in this section. Again, betting against the spread is extremely popular in the NFL, and that is what most bettors focus on when looking at the odds.
Points spread bets are popular because both sides of the bet usually have -110 odds, while in the moneyline, the favorite offers a much smaller payout. Making a successful point spread bet is nearly doubling up on your initial wager.
With a point spread bet, you don't have to pick which team will win the game but will instead focus on how much a certain team wins or loses by. Each week several losing teams are able to "cover the spread," making sports bettors happy.
One of the reasons that this is a popular betting type is because there is plenty of data available to know how each team has done against the spread. This is usually the first thing that is discussed when looking at the list of matchups each week in the NFL.
If a spread is set at 6.5 like the example above, then the winning team has to win that game by at least seven points to cover the spread. On the flip side, the losing team just has to stay within six points to cover the spread.
In close matchups, the spread is usually set around three or seven points, as those are the most common scoring options in NFL games.
What are Value Bets?
The best sports bettors are always looking for value bets, and that is part of the reason that they are so successful. A value bet means that you are getting the best possible return on your investment, but there is usually a higher risk involved.
Value bets can be found on moneyline betting options as well as against the spread betting options. Most of the time, this is a bet on the underdog, but there can also be plenty of value when betting on a favorite.
What does Pick 'em or PK Mean in football?
Sometimes, sportsbooks or bookmakers view a matchup as too close to call, and they will use the PK or pick 'em in that situation. If you ever see this when looking at the odds, it means that there is no spread available.
Usually, both teams will have betting lines of -110 when there is no point spread listed, meaning no team offers any more value to you when betting. It's not common that a game is listed as a pick 'em, but it does occur a few times each year.