Fix BetRivers Sportsbook App – What to do if you have problems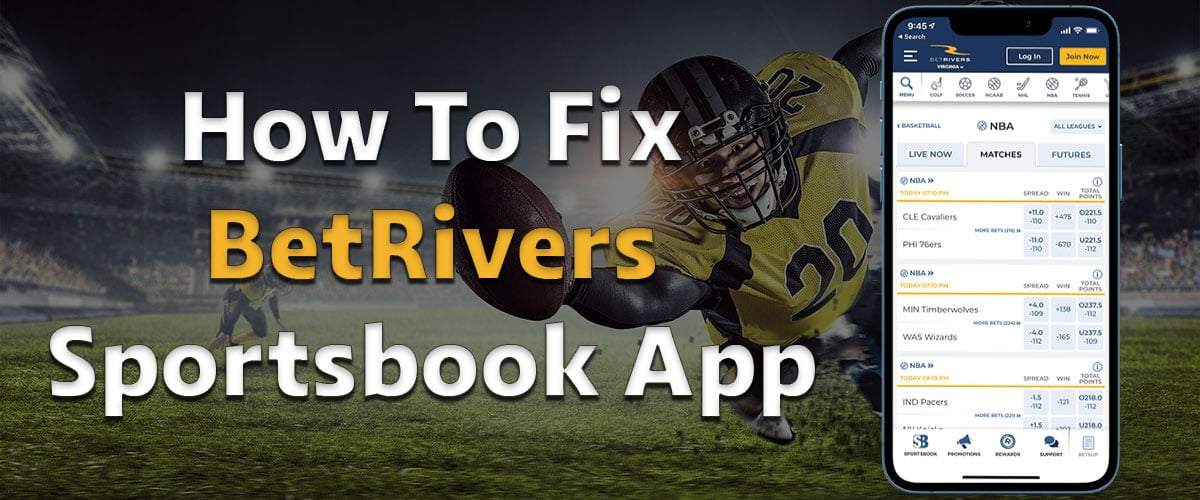 If your BetRivers sportsbook app is not working or keeps crashing, sometimes, you need to do more than just an update to get it to play ball.
BetRivers has turned out to be one of the most popular IN sportsbooks. Available in several states and they offer a normally seamless betting experience. Unfortunately, as of late, we have been having problems with the app. This can vary from not being able to log in to the app, it just not loading, all the way through to us not being able to place bets.
So, we decided to investigate and see what steps we could take to fix the BetRivers Android & iPhone apps so we could get back to betting.
Let's just throw this out there now. If you are serious about betting and wanting to make a good return on your wagers, you need to use 2, 3, or even 4 sportsbooks. The main reason is like above, occasionally the apps have problems. The other reason is you want to place your bet with the book offering the best odds. You also want to take advantage of the free bet offers and other promos that sportsbooks regularly lay on for customers.
Some other sportsbooks we can recommend are DraftKings Sportsbook, Caesars, BetMGM, and PointsBet.
Ok, now we are clear on that; let's look at what you need to do to fix the problems with your BetRivers mobile app.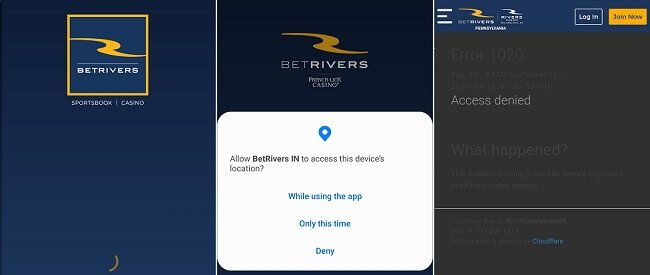 What to do when the BetRivers sportsbook app stops working
We spent a good few hours tackling problems with the app, and these were the steps we tried to get it back working again.
Step 1 – Are you using the latest version of the app?
There are regular updates to make improvements on the BetRivers sports betting app. This can be to add new features, improve speed, add new payment options, a new design, and general maintenance. When these updates happen, older versions of the app can stop working.
If you use an Android device, you can check the latest version of the app at betrivers.com. Scroll to the bottom of the page and tap the Android logo. Click download and then update/replace the existing Rivers app.
Up To $500 2nd Chance Bet
Easy to use app & site
Top welcome bet offer
iPhone and iPad users (iOS) can download the latest version of the app from the iTunes app store. Go to betrivers.com and click app at the bottom of the page to go to iTunes. Press update if required.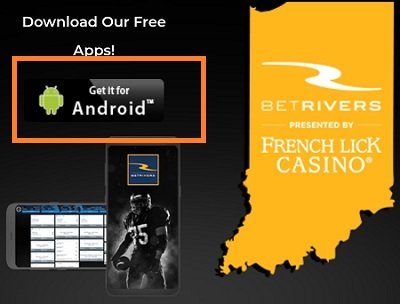 Step 2 – Try a force stop on the app
It may just be that your phone is out of memory and can't process enough power to run the app. Try a force stop or closing all your apps, then open the app again.
Step 3 – Are you using the right state version of the mobile app?
Some sportsbooks, BetMGM & FanDuel, for example, have 1 app that you can use in all states they are legal in. BetRivers has a different app depending on the state you are wagering in. There is a BetRivers Indiana app, a BetRivers Colorado app, a BetRivers Michigan app, and so forth. So if you are in Pennsylvania and trying to use the Indiana app, it won't work.

Make sure you are using the right state app at betrivers.com. Select your state and download the appropriate app. You may need to re-create an account in the new state also.
Step 4 – Are you in a BetRivers legal state?
As you probably know, sports betting isn't legal in all US states. There are now well over 14 states where sports betting is legal on mobile and online. Now just because online sports gambling is legal, it doesn't mean BetRivers operates in that state.
The list of states the BetRivers sportsbook is available in are: AZ, CO, IL, IN, IA, LA, MI, NJ, NY, PA, and VA.
So what if you are in a state where they don't operate? Well, you can sign up at DraftKings or FanDuel sportsbook, which are available in most states that have legalized betting.
Step 5 – Can you use a VPN at BetRivers?
In short, no. If you are trying to wager on the app using a VPN app, VPN site, or a proxy, you won't be able to bet. The system will detect a VPN is being used and block you before you get to the site. In the small possibility that you do manage to get to the site and place a bet, your account will be suspended and closed.

Step 6 – Have you got internet coverage?
Ok, this may seem a dumb suggestion to fix your BetRivers app, but you may not have good coverage. There could be an issue with a cell tower, or your WiFi may be playing up. You may have an age blocker set by your service provider that also prevents you from accessing the app or mobile site. Try and restart your smartphone to re-join the mobile network and see if that works.
Step 7 – Try the Rivers mobile or desktop site
If you have sufficient signal, try and access your BetRivers account by using the mobile site at betrivers.com and not using the app. Sometimes the Android & iPhone apps stop working, but that doesn't mean you can't use the mobile site to place your bet.
Step 8 – Do you have money in your account?
This may sound obvious, but a major factor in not being able to wager with BetRivers is not having funds in your account. If you think your app may not be working due to a balance issue, then make sure you have a balance on your account.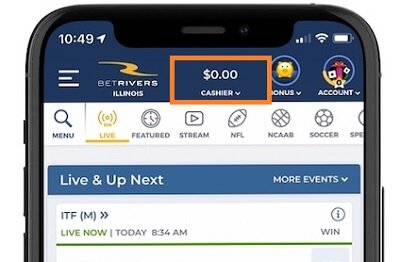 Step 9 – Are your account details correct?
Sometimes your Rivers online account can be blocked and this will stop you from logging in to the app. If the app loads and you can get to the log-in page, add in your details. You may be entering in a wrong or old email address, or your password may be incorrect. Try and use the password reset option to set a new password.
Step 10 – Is the app freezing?
If the BetRivers sportsbook app is freezing or showing a white or black screen, it could be for a few reasons. Your phone may be out of memory, the app may be down, or you can be running an older, incompatible version of the app. When a new version is released, much older versions of the application can be decommissioned and won't work anymore. Effectively it will just freeze and not load. Try to force-stop the app and start again.
If this doesn't work, uninstall the app, then download the app again, following the steps above.
Step 11 – Is BetRivers down across the board?
Sometimes the problems with BetRivers can be across the board and all of their services down. This can mean the iPhone and Android app, as well as the mobile site and regular website. This unfortunately happened for several sportsbooks during Super Bowl and a lot of customers were unable to properly put down a bet. This is why we always suggest having a few sports betting apps, so your back is always covered. If BetRivers is down, you will have to wait till the service resumes. There may be issues with a local server stopping you from betting in one state, or the whole network may be down. You can check the status on the Twitter feed @BetRivers.
Servers going down are not uncommon for any online tech company. Verizon, Netflix, Twitter, Facebook, and Instagram. They all have server issues every now and then.
Step 12 – Are you having geolocation issues?
BetRivers knows you are in a legal state by geolocation technology. On your mobile, this is done via the GPS receiver in your phone, as well as using cell towers and WiFi. If you are in a legal state, have funds in your account and get the BetRivers geolocation failed message, then you need to read our guide to fixing geolocation problems.
BetRivers alternative app and sites
If you have tried all these steps and still getting nowhere, now may be the time to look at another sports betting operator. Join any of these new books below in less than 5 minutes, and you can also grab a free welcome bet. The operators below are licensed and legal in the US, these are not dodgy offshore books. Bet safely and legally.
All sportsbook apps have problems every now and then, not just BetRivers. You may also experience similar problems with other operators, and if you do, we have handy guides to fixing the DraftKings sportsbook and one for fixing the FanDuel betting app as well.
$1,000 First Bet on Caesars
Huge new player offer
No withdrawal fees
Second Chance Bet Up To $500
User friendly app & site
Boosted odds & promos
First Bet Offer Up To $1,500 In Bonus Bets
Massive range of sports
Extensive banking options
BetRivers app running slow
Sometimes the app works fine, it just works at the speed of a snail. If you find that your BetRivers iPhone app or Android app is running a tad on the slow side, force stop the app and clear the memory on your phone. You should also check your signal to see if this is causing the app to load and run slowly.
Sometimes depending on the customer level, the servers can get overloaded, causing the mobile app to run slow. During big events like the Super Bowl, there will be thousands of customers all using the sportsbook so this can cause it to go sluggish. When this happens, it is usually only temporary, and normal speeds are back in a few minutes.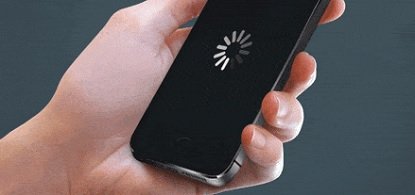 So hopefully, following this guide will fix any problem you may come across when using the mobile app from BetRivers in any state. If you need help with any of the steps above, give us a shout on our contact page.