Sportsbooks in Indiana that accept PayPal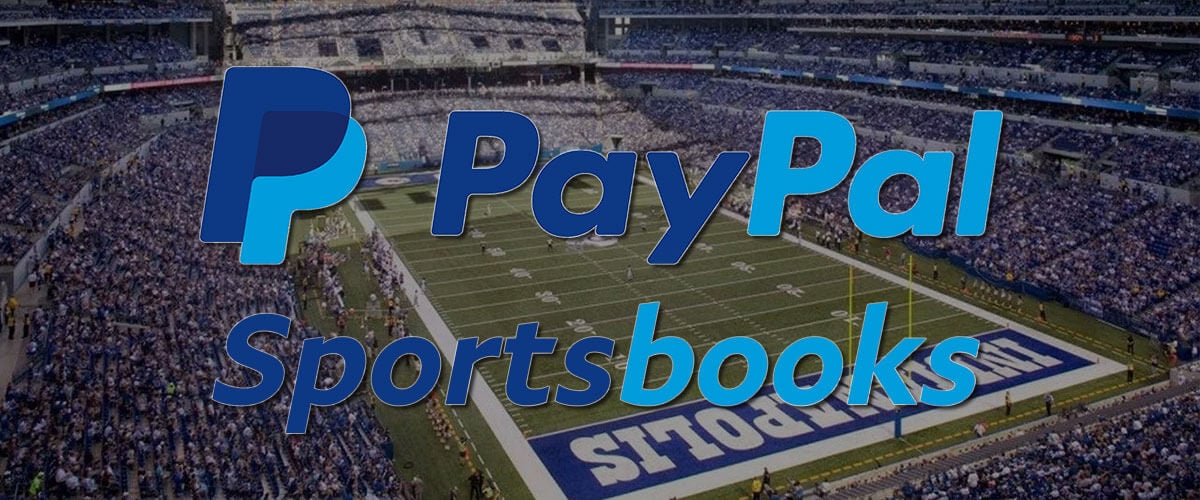 If you are looking for a fast & secure way to deposit & withdraw at an Indiana Sportsbook, then you should definitely consider using PayPal as your preferred payment option.
PayPal is the world's most popular eWallet provider with over 250 million active users, allowing players to make online purchases, receive payments for a service or product you have provided, and to send money to your family & friends. Luckily, a lot of Indiana's leading sportsbook allows players to link their personal PayPal accounts to their online betting account to make deposits and withdrawals easily.
This page lists IN betting sites that accept PayPal. Once you have created your online sports betting account on any of the online gambling sites listed on this page, select the PayPal payment method for instant deposits and withdrawals. Sites that accept PayPal are becoming more common as the e-wallet is one of the most used payment services across the United States.
Indiana Sportsbooks That Accept PayPal
Which IN sportsbooks accept PayPal?
There is an ever-growing list of online IN sportsbooks that are allowing players to use PayPal as their primary banking method. Currently, you can use PayPal at the following IN sports betting operators:
PayPal is quickly becoming one of the best cashier options to be used with several sportsbooks. It's fast, convenient and most of us already have and use a PayPal account.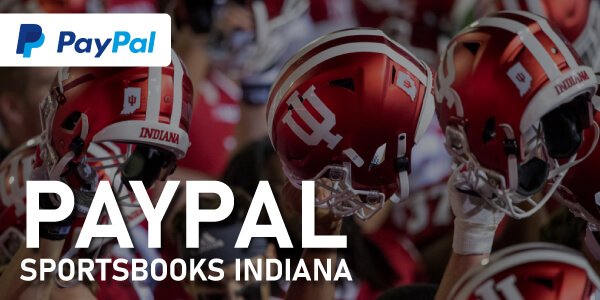 Why Use PayPal When Betting Online?
Reputation
As mentioned previously, PayPal is the world's leading eWallet provider with over 250 million active users. Retaining a customer base of this size is a testament to how reliable & reputable they genuinely are. PayPal sports betting sites and apps are growing increasingly popular due to how quick, reliable, and easy the online wallet is to use.
Speed
After you have linked your PayPal account with your chosen online bookmaker, you will be able to deposit & withdraw funds from your account in just a click of a button. You don't have to trek all the way to Caesars southern Indiana to place your bet. Pull out your mobile, sign up for a sportsbook, make a deposit, and place your wager; from anywhere in the state. PayPal also enables instant Venmo sportsbook deposits, which are welcomed by all Indiana bettors.

Security
PayPal has installed the same level of protection & encryption you will only find at a large financial institution such as banks. This level of security allows users to rest easy, knowing that their money is safe & protected with PayPal. You only need to create a sportsbook account and you can then fund it using any method, you aren't restricted to just using PayPal.
Privacy
If you opt to use PayPal at your favorite Indiana Online Sportsbook, you will not need to enter any personal information as PayPal already collected this data; in itself, this provides users with an additional layer of privacy over the traditional methods of payment, such as bank transfer.
While you shouldn't be too concerned about any reliable online casino misusing any of your financial information, using PayPal mitigates any risk of your privacy being breached.
There are other banking options available for IN Sportsbooks. You can find out more info with our dedicated guide.
Mobile Friendly
Online betting sites these days must offer a dedicated betting app as players want to gamble on the go. One of the benefits of PayPal betting is a PayPal deposit can be made on a mobile device in seconds. As long as the PayPal betting site you are using has a mobile app you can use the PayPal app to make PayPal betting deposits. This means you don't have to type your card details in as they will be remembered. When new customers select PayPal transaction as their preferred payment method, you can start betting on the NFL, NBA or play Daily Fantasy Sports.
Widely Recognized for Online Betting
With the competition in the online gaming market increasing, any online gambling site that wants to attract a bettor knows they must be a PayPal sportsbook. This is because players know how simple it is to make a PayPal payment and want any gambling transactions to be straightforward. PayPal is one of the most widely accepted e-wallets in the US, so it is wise to create a PayPal account. It is one of the most common payment methods used by sportsbooks and you can also monitor your wins and losses via your PayPal account so you are controlling your gambling.
How Do I Set-Up A PayPal Account?
Now that I have outlined the pros of using PayPal at any Indiana online sportsbook, I'll now show you how to create a PayPal account.
Head over to the PayPal website & click "sign up" in the top right of the screen. You will then be presented as to whether you want to open a "Business Account" or "Personal Account." You must open a personal account to link your PayPal to any online betting account.
You will be taken to a form which you need to fill out, it asks for information such as your full name, birth date, email address, and mobile number, this is taken for security & verification purposes. Once all these fields have been filled out, click the "Next" button found at the bottom of the page.
Next, you'll need to enter both your mailing address along with confirming you agree to the terms & conditions, once you are happy with the terms and conditions, tick the corresponding box & click "Agree."
PayPal will now send you a verification email, click the link found in this email to verify the account.
You have now created & verified your PayPal account; the next step is to add a funding source to the account.
Signing up to an online sports betting site for Indiana is relatively straightforward, but if you do need help, you can see our guide to joining an IN sportsbooks online.
How to Add Money to A PayPal Account?
One of the main reasons sports betting fans love using PayPal is that it is so easy to fund your account. Most of us already have a PayPal account and are familiar with adding funds, but if your not, this is how it's done.
To Add a Bank Account to Your PayPal Account
To start adding a new bank account, look for the Wallet icon on the top bar, which will bring you to the overview screen of your PayPal balance, as well as any linked credit or debit cards. Click on "Link a bank account" to begin the process.
PayPal will need to know the country of which your bank is located, and information such as your bank name, bank sort code, nearest branch location, branch code, and account number. Make sure to double-check that all names on your bank account and PayPal account exactly match.
Now you have linked your bank account, you are now able to link your debit/credit card for online purchases.
Adding Debit or Credit Cards to Your PayPal Account
You can link a Visa, Mastercard, American Express, UnionPay & many more cards to your PayPal account. The card must have been issued in your country and under your name. Here's how to add your card:
Go to your PayPal Wallet.
Click "Link a debit or credit card."
Enter your relevant card information and then click "Link Card."
After the card is added to your PayPal account, you can confirm this card. To verify your card, PayPal will charge your card a small amount, ranging from $0.01 – $0.99 to generate a 4-digit PayPal code on the transaction reference. You'll need to find the code on your reference and then enter it on the PayPal website. This charge will be refunded once the card is confirmed or if the code is unused for 75 days.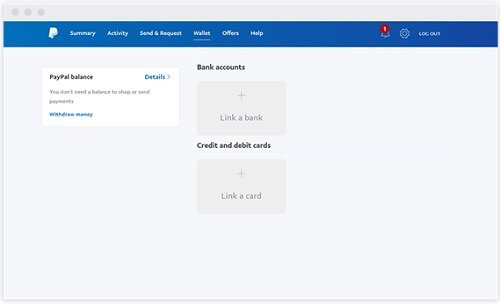 Once you have added funds, you may be able to claim one of the free sports betting offers available with IN Sportsbooks.
Withdrawing from An Indiana Sportsbook Using PayPal
If you wish to withdraw any funds from your online sportsbook account, PayPal allows you to this with ease & with speed.
To request a withdrawal from your online sportsbook account using PayPal, you'll need to head over to the "Cashier" option at your chosen sportsbook, from here, click on "Withdraw." From here, you will be given all the methods of withdrawal; you'll need to click on the PayPal icon; from here, follow the on-screen instructions to complete your withdrawal.
Withdrawing from Your PayPal Account
Once the funds from the online sportsbook have arrived in your PayPal account, you'll be looking to transfer the money from PayPal into cold, hard cash. PayPal allows users to do this in four different ways.
Bank Transfer
This is the most popular withdrawal method among PayPal users; bank transfer is entirely free & usually takes under 24 hours to process.
PayPal Debit Mastercard
A PayPal Debit Mastercard allows players to spend any funds in their PayPal account without the need of any transferring. This is designed for players who need instant access to their money. The majority of licensed IN sportsbooks accept Mastercard and other debit cards.
You can apply for a PayPal card online.
Check
Prefer to do things the old-fashioned way?
PayPal has thought of you. You can opt to receive a bank check for your PayPal withdrawal value, this method does carry a $1.50 fee, and it does usually take two weeks to arrive.
Visa/Mastercard Debit & Prepaid Cards
You can withdraw from PayPal using a debit or prepaid card; this method will see any withdrawal appear in your account in little as 30 minutes. Using a card does have a service fee of $0.25 per withdrawal, which is a small price to pay for the quick payout.
Online gambling using PayPal is extremely popular throughout the US. Most of us already have an account and most of us may even have funds in the account as it is widely used with most online stores.
PayPal Sportsbooks Indiana FAQs
Are There Any Fees Associated with Using PayPal at Online Sportsbooks?
Online sportsbook sites don't charge a fee to deposit using PayPal. However, PayPal charges a 2.9% fee to deposit using a debit card. There is no fee incurred if you choose to use an existing PayPal balance or any funds transfer from a bank account.
Can I Use a Family or Friend's Account to Deposit via PayPal?
No. The PayPal account that is used to deposit at a betting site must match the account holder.
Why Isn't PayPal a Withdrawal Option?
PayPal will become a withdrawal option once you make a deposit using PayPal.
How Do I Withdraw Money from PayPal?
PayPal withdrawal options include a check both electronic & by mail. PayPal also has a debit card, PayPal Card, that can be used at any retailer that accepts credit cards. The PayPal Card can also be used to withdraw cash from an ATM.