Best 8 DraftKings Online Slot Games – Most exciting & highest paying titles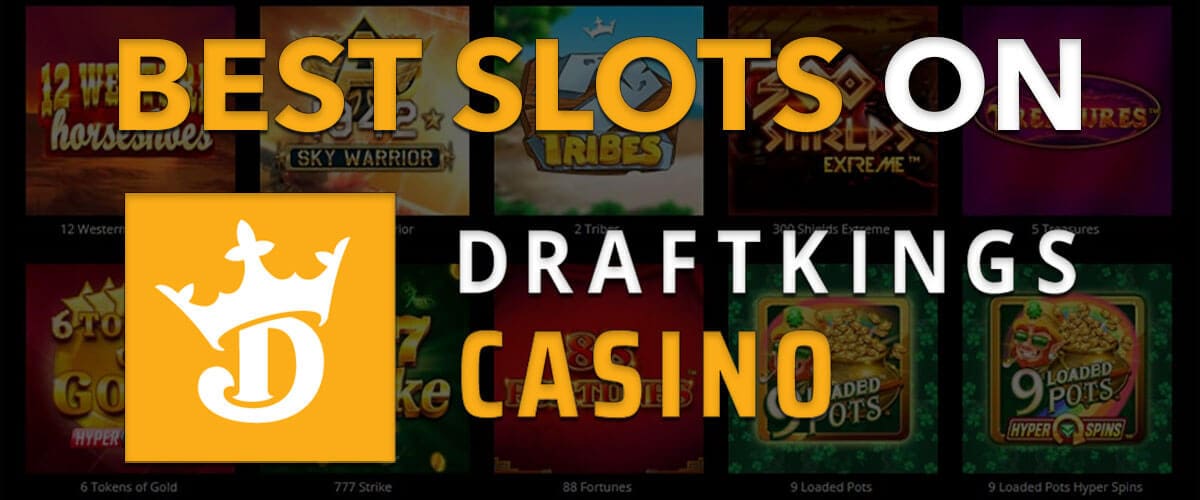 DraftKings casino is one of the biggest and best online casinos in America. Apparent on both the IOS and Google Play Store, you'll find there are many options available to you from the moment you register, and with the best slots available and constant new games added, it's not hard to understand why it's so popular. It's an extremely well-known and loved app for any online bettor; whether you enjoy the online DraftKings Sportsbook, the live table games, or the wide variety of 700+ online slot games, there are tons for you to get into and enjoy.
You will be able to find DraftKings online casino games in a few states, and with a 5th state being recently added, we're sure the market for the DraftKings app will only continue to grow. Still, for now, these are the legal DraftKings Casino states:
New Jersey
Pennsylvania
West Virginia
Michigan
Connecticut
Online slot games have quickly become one of the most popular aspects of online betting, with a large selection of games with great odds and RTP percentages. Of course, another reason online slot games would have had such an upwards spiral in popularity would be attributed to the slot games you'll find in any kind of casino, but now you can take the fun home with you.
If you are in a state where DK slots aren't available, you can always check out some of these awesome sweepstake casinos that offer equally fun slots to play.
Players not located in MI, NJ, PA, or WV, can play the same top slot titles listed below at any of these 2 online casinos:
5 FREE Sweeps Coins + 600 Diamonds + 250 Game Coins
Lots of bonuses
Big slots library
Daily rewards
10,000 GC and 1 Free Stake Cash on Sign-Up
Cryptocurrencies accepted
Daily bonus and 5% rakeback offer
400+ casino games
The Best Way to Play DraftKings Slots
We would recommend that if you plan to get involved with the DraftKings slot games or any of the casino games they also offer, you will make it a lot easier for yourself if you download the DraftKings casino app they have on both iOS and Google Play store. There are sign-up bonuses for those new coming to the service and offers that are available to all but, of course, you can also use the website if that's your preference; the slot games are playable on both the app and browser of your choosing.
RTP Percentages
A big part of online slot games is their RTP percentages. RTP stands for Return to Player, so for example, if a game has an RTP percentage of 96% on average, if you spent $100 on a slot game, you would win $96 back, but of course, there are also chances of winning more. Online casinos will almost always show you the RTP percentages, so if that's something you want to keep your eye out for as a player, you'll have the option to select the games you think suit you best.
DraftKings Online Casino
DraftKings online casino is one of the most popular options you have for online betting in the US. The app itself offers a variety of promo codes for both new and existing players alike, making it easy to see why they hold such a large market; not only this, but the app itself is friendly to new users and easy to use, making it simple for anyone who wants to get into the world of online slots, sportsbooks or even their own online casino games.
Slots Promo codes
DraftKings has multiple promos for you to stick your teeth into. If you're a new player, you will automatically receive a sum of $25 for betting just for making an account with them. There is also a first deposit bonus that matches the deposit you put down yourself; get a bonus up to $2,000 depending on the sum you deposit with the latest DraftKings bonus code.
Although these are great offers for new players, there are also some for both new and existing users. One of these is the refer a friend promo code which, as you can imagine, just requires you to refer a friend to make an account with DraftKings online casino, and you will both receive $100 free credits to spend on DraftKings online games.
So far, we've mentioned several promos that require you to either create an account or do some other step, so what about a promo whose only requirement is to play a game? Well, just simply playing the featured game of the week earns you $10 free DraftKing dollars if you also place a bet of the same sum on the featured game, the featured game of the week will also allow you to potentially earn up to $1000 just by simply playing it and getting involved.
$2,000 New Player Bonus
Live dealer games & Jackpots
DraftKings rewards
Fast & secure payouts
Highest RTP Slots to Play on DraftKings
There are many factors to consider prior to playing an online slot game. To win real money, though, the Return to Player Rate is the first to take into consideration.
🥇Blood Suckers 98% RTP
🥈White Rabbit 97.7% RTP
🥉Blood Suckers 2 96.9% RTP
🎖️Divine Fortune 96.6% RTP
🏅Cash Noire 96.1% RTP
1. Blood Suckers (NetEnt) 98% RTP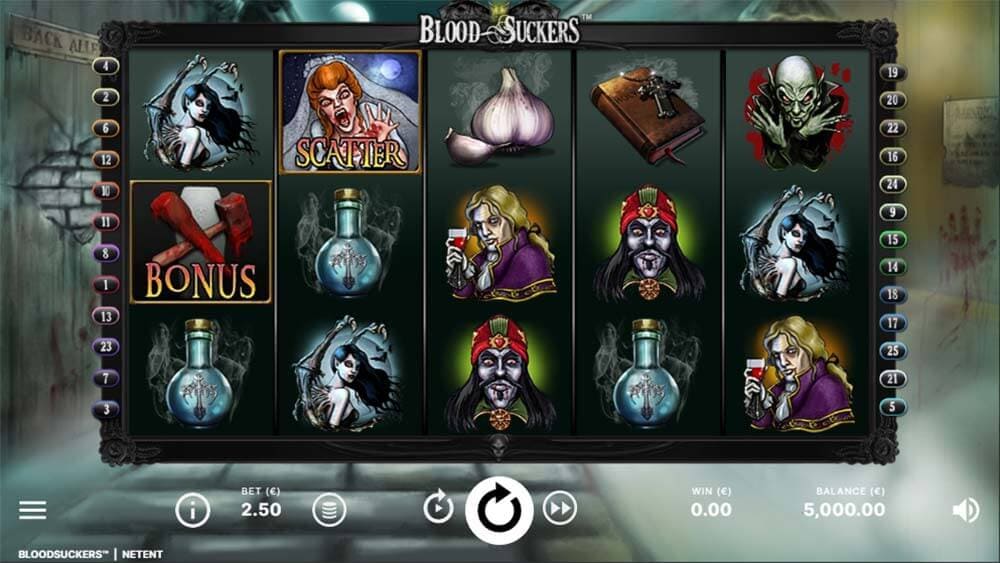 Although one of the older online slot games, Blood Suckers, has one of the highest RTP percentages in the country, you won't find too many online slot games that give the same or even higher amounts of RTP odds. The game has a maximum bet of $500 and features several up-to-date features for a game of its age; some include free spins and odds multipliers and have a maximum win of $300,000.
2. White Rabbit (Big Time Gaming) 97.7% RTP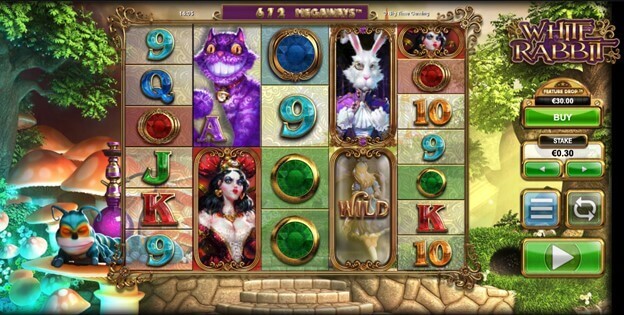 Released in 2017, White Rabbit holds a substantial RTP percentage with good features such as free spins and more multipliers. White Rabbit limits its users to a reasonable $50 maximum bet, unlike the previous game with a considerable maximum betting sum. Although your first thought may be able to bet more means winning more, White Rabbit allows its users to still win big.
3. Blood Suckers 2 (NetEnt) 96.9% RTP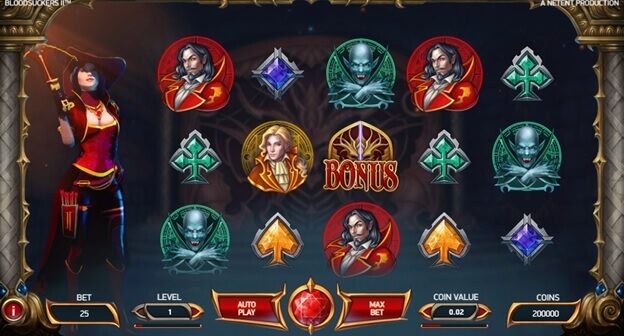 A sequel to the smash hit was the original Blood Suckers; the second installment comes with a smaller RTP than the original by being 1.1% lower at 96.9% and comes with a ton of new and upgraded graphics features, making it a more modern online slot game. The maximum bet for this new game is $250, but again, lets you win big with its winning multipliers in the free spins bonus round.
4. Divine Fortune (NetEnt) 96.6% RTP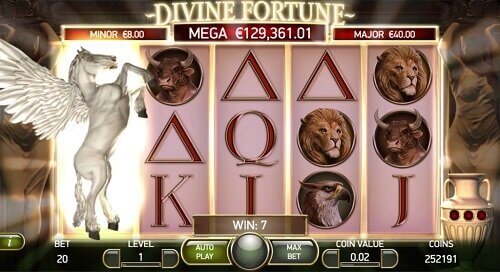 This is one of the more aesthetically pleasing games to play; the looks and feel of this slot game is truly a beautiful sight. But not only that, but it also features a very high RTP and several features that all good slot games should have. With one of the smallest maximum bets on this list with a maximum wager of $100, the large amount you can win from just betting small on this game makes it a slot game that all players should try at least once.
5. Cash Noire (NetEnt) 96.1% RTP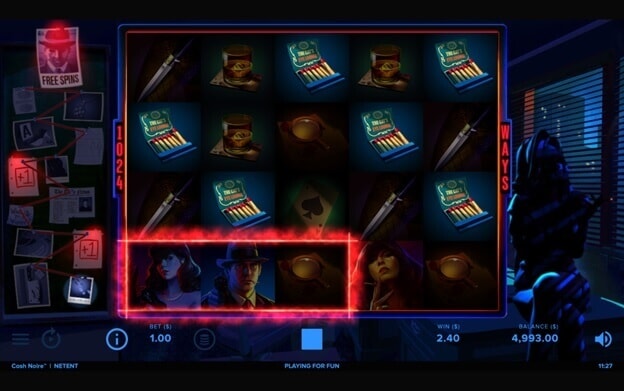 Cash Noire is a unique-looking and feeling slot game with a good RTP and several good features, making this a fun game and a game with good odds. You will have a maximum bet of $200 but are also given the opportunity to win free spins and multipliers. On average, users tend to win on this game with 1 in every five spins, making it a regular winner and giving up to a 10x max multiplier, making it a big potential winner.
Our Favorite DraftKings Casino Slot Games
We've shown you some of the casino games that have some of the highest RTP percentages, but of course, some players may not look for that and instead choose a game that they believe looks good and or plays well, so here is just a few of our favorite casino games based on how they look, feel and play.
🥇Blood Suckers 2
🥈11 Champions
🥉Asgardian Stones
1. Blood Suckers 2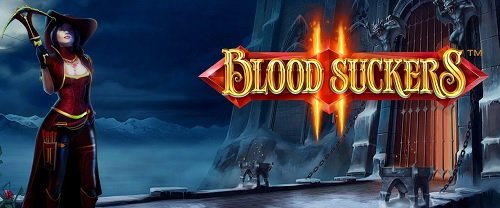 The sequel to the classic game Blood Suckers has made it into favorite games; the updated look and feel of the sequel, along with the features that this game provides, perfectly compensates for the second game's slightly lower RTP percentage. Additionally, this is a game we're sure a lot of people will also enjoy, whether you're a new player or a regular.
2. 11 Champions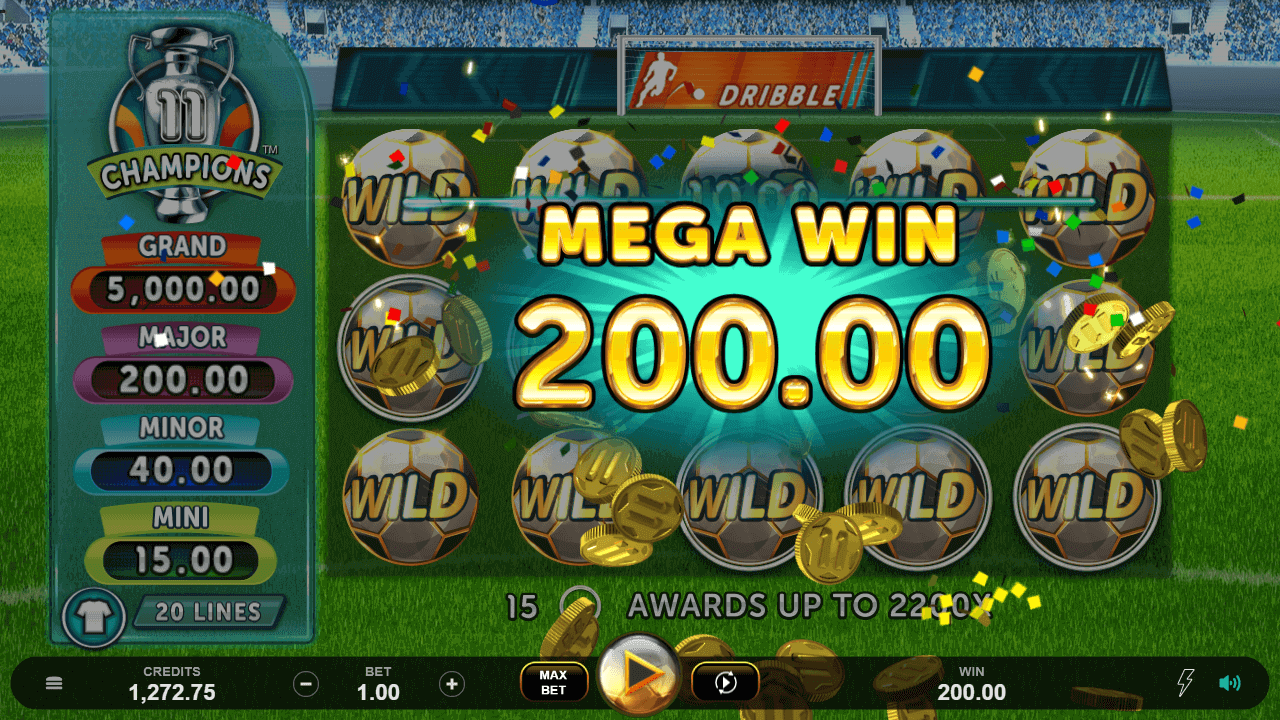 Unlike any of the other games in this article, this is a slot game based on the popular sport of soccer. In this game, you will attempt to dribble and score a goal to add a multiplier to your bet. This game is a five-reel and 20 payline slot game. It has an RTP percentage of 95.9%, and you can win up to 5000x your base bet with the jackpot. Overall we think this is an enjoyable slot game in which you can take your love for the sport further than before.
3. Asgardian Stones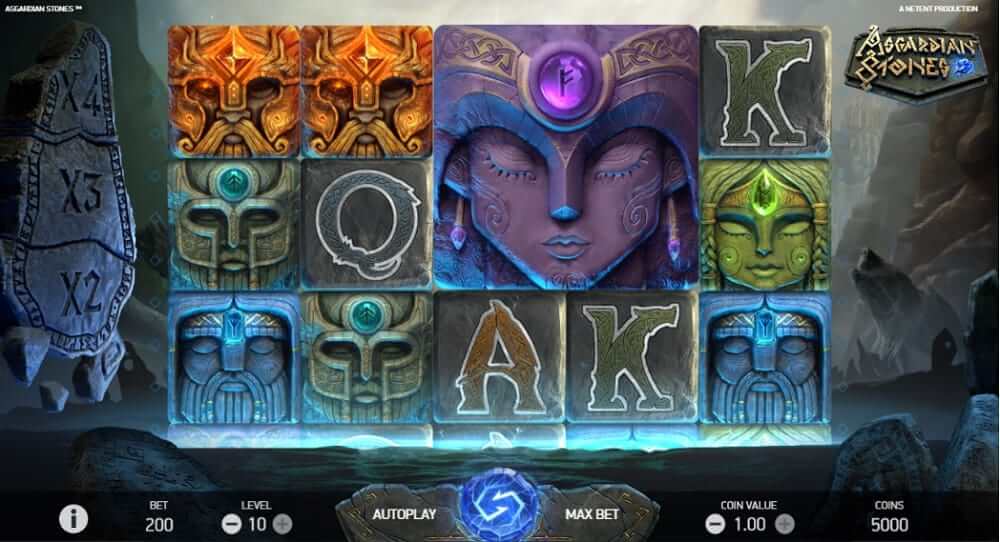 This slot game is based on Norse mythology, but we can assure you the potential winnings on this game is no myth; with a 96.3% RTP, we find this magical-looking game not only to be one of the most eye-catching games to look at but also a fair payout with fantastic odds. With symbols that give you instant cash payout and multipliers that boost all cash you receive, we can assure you this is a game for all players to take a look at! May Zeus be on your side when you play.
DraftKings Slots Demo/ Free Play
If you're a new player or even a regular looking to make a new slot game your favorite, we're sure you'll be taking advantage of the demos available to you. The demo feature allows players to try a slot game without spending any money and not earning any, so this is an excellent way to try and test the waters with it. This is, of course, something that we would recommend to all players just to make sure the game you're playing is one you can enjoy, so go and get on the app and start playing today.
How to play
Firstly go to 

casino.draftkings.com

 or download the DraftKings casino app and create your account.
Add funds to your account.
Next, you'll want to head over to the slot games to

start betting on DraftKings

.
Take some time to look through the options, play the demo if need be, and find a slot game that you enjoy.
Finally, once you've found the game you like, choose to play with cash balance, and you're on your way!
$2,000 New Player Bonus
Live dealer games & Jackpots
DraftKings rewards
Fast & secure payouts
If you did not find any casino games that clicked for you, why not check out the FanDuel Casino slots instead? They are perceived as equally rewarding.
Gambling Safety at DraftKings Online Casino
We're aware of the fear that may come with online gambling that some people may not be sure if the service they want to use is safe, but for DraftKings casino, we can assure you that they follow guidelines making it safe for all users to enjoy.
Along with the customer support offered with the casino app and live dealer games, you'll also be pleased to know that DraftKings is a properly licensed provider. This means that any rules and regulations set by states will always be followed so that you stay safe when playing.
All of the games you find in DraftKings will also be played using a random number generator, meaning that it truly is just down to your own luck whether you'll be winning or not. Regardless of your own luck, the random number generator means that you'll at least be settled knowing that nothing is fixed against you and everything is played fairly.
Responsible Gambling
Gambling can be addictive, so of course, we have to warn you of it. If you intend on playing slots or any of the other games, we would recommend you make small bets to start you off and make sure you aren't losing too much if the luck isn't in your favor today, and if the fun stops, you stop. If you or anyone you know is affected by a gambling problem, be sure to call 1-800 GAMBLER and remember to stay safe.
FAQ's
Does DraftKings have online slots?
Yes, DraftKings has slots in the casino section of the website and app. You can find over 300 exciting slot titles from all the biggest slot providers.
What online slots does DraftKings casino offer?
Draftkings Casino currently has over 700 online slots available at the casino, including some huge titles like Blood Suckers, Blood Suckers 2, White Rabbit, Divine Fortune, Cash Noire, 11 Champions, Asgardian Stones, Medusa 2, Narcos, and Dead or Alive II.
Is DraftKings good for slots?
DraftKings is a superb online slots casino; There are currently over 700 different online slot games available at the casino. With a superb range of online slots developers including: SG Digital, IGT, NetEnt, Red Tiger, Microgaming, Big Time Gaming, and NextGen Gaming.