Best Apple Pay Betting Sites in the US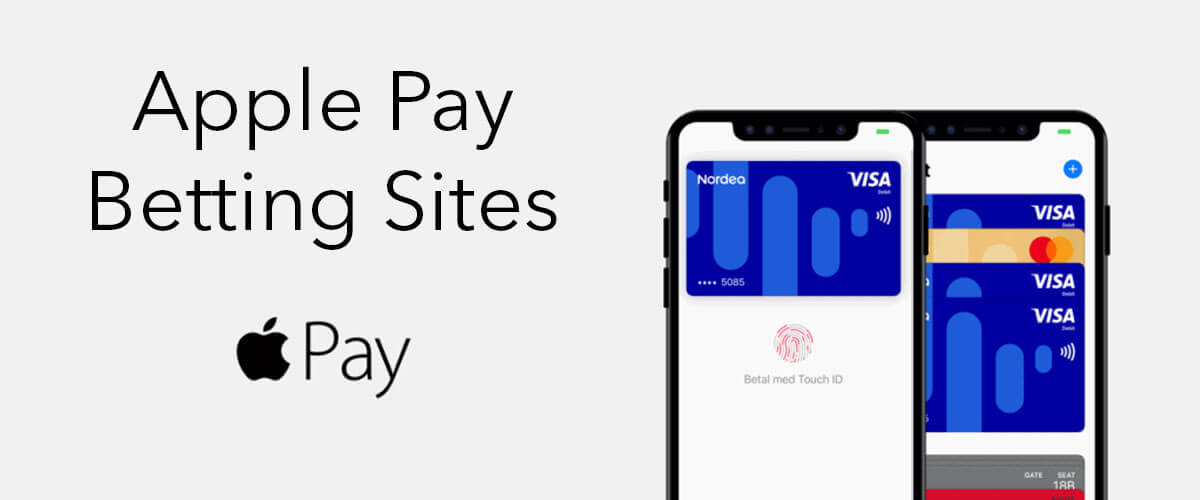 Apple Pay has grown to become one of the most prominent payment methods for many of our online purchases. Sites that use Apple Pay are widespread. Indeed, a lot of consumers will not even use websites that don't accept Apple Pay nowadays. We use it to pay for everything ranging from groceries to cinema tickets to beer, and there are now Apple Pay betting sites. As online betting has grown across the US, Apple Pay betting apps and Apple Pay sportsbook sites are increasingly available.
If you are unsure if there are sportsbooks that accept Apple Pay, the good news is that there is. This payment method is proving to be one of the highest regarded digital payment systems because of its seamless transactions and fast & secure payments. US betting sites accepting Apple Pay and other digital wallets are becoming the norm for online gambling.
If you are a bettor looking for Apple Pay gambling sites or Apple Pay casinos, look no further. We are going to list the Apple Pay sports betting sites available right now in the US online betting market.
Apple Pay Betting Sites
If you are in a legal sports betting market such as Indiana and are looking for IN betting apps that accept Apple Pay, the following online gambling sites are perfect for you:
First Bet Offer Up To $1,500 In Bonus Bets
Massive range of sports
Extensive banking options
$1,000 First Bet on Caesars
Huge new player offer
No withdrawal fees
Up To $500 2nd Chance Bet
Easy to use app & site
Top welcome bet offer
You can also use your Indiana sportsbook promos on the above sports betting sites or online casinos by signing up today using our exclusive links. The BetMGM Apple Paysite offers a $1,000 free first bet. The top betting sites that accept Apple Pay payments will also include generous welcome bonuses as a reward for signing up.
A step-by-step guide to using Apple Pay with a Sportsbook
If you are here, it is likely you already have an Apple Pay account; however, if you don't or are struggling to make a payment to an online sportsbook with Apple Pay, then the below step-by-step guide will be a vital resource.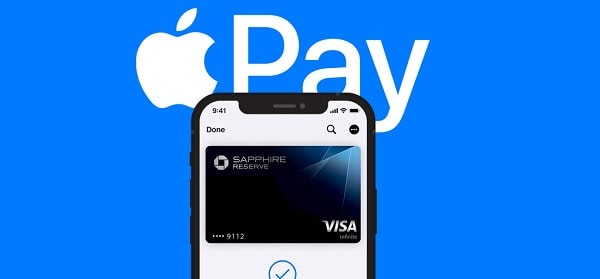 First Steps
It is straightforward to create an Apple Pay wallet, and it gives you a simple and more secure way to pay and donate with the Apple device you use every day.
Step 1: Your Apple Device
Apple Pay can only be set up using an Apple device. Before you you begin, you must ensure  you have a certified Apple device that is not jailbroken and double-check that it is listed in the compatible device list below:
iPhone 6 or Newer (Any iPhone with face ID or Touch ID excluding iPhone 5s)
iPad Mini, iPad Pro, or iPad Air with either Face or Touch ID
Apple Watch Series 1 or newer.
Any Mac with Touch ID.
Can you find your device above but still can't locate Apple Pay?
Also, check that you are signed in to Apple via your iCloud account. When you open settings on your Apple devices, your profile should say iCloud. If it doesn't, click on your name and sign in to iCloud.
You might have to update your Apple device's software to the latest iOS, watchOS or macOS. You can complete this process by visiting your settings -> General -> Software update.
Step 2: Your Card Provider
Apple Pay works with multiple major credit and debit cards from the leading banks. Simply add your supported cards and continue to get all the benefits, rewards, and security of your cards.
Step 3: Activate Apple Pay
The next step of the process is to head to your wallet and select the + icon to add a card. Follow the instructions provided to add your card. If you have previous cards that aren't working, then click on them and enter the security code which is on the back of your card (usually the last 3 digits). Once you have entered your card details, click next. Your bank or card issuer will need to verify your information and determine whether you can use your card on Apple pay.
This stage may take some time, depending on your bank provider. Keep an eye out for emails or text messages from your bank provider, or log into the relevant app to approve your Apple Pay card.
Once this has been approved, you are ready to use Apple Pay on any of the online sportsbooks listed above. One of the great things about using Apple Pay is that there is no need for a password. Instead, touch id or face id are used, increasing your security considerably compared to classic payment methods.
Step 4: Sign in to your favorite sports betting app
If you don't have an active account on a registered Apple Pay betting site, you need to find a sportsbook or sports betting app that does. We highly recommend BetMGM Sports as our #1 Apple Pay sportsbook of choice. The cash app sports betting sites listed in the comparison table above also accept Apple Pay and are all legal and licensed in numerous US states.
The iTunes app store hosts most of your favorite Apple Pay gambling sites. If you want to use several apps without leaving your device, then apple pay is perfect for your online betting experience.
Step 5: Head to the Cashier section and choose your payment method.
Find the deposit, wallet, or funds section or your favorite sports betting app. Select Apple Pay as your preferred method of payment. Choose the amount of money you wish to deposit, enter your password, or face ID, and you are in! It is as easy as that. There is no need to manage security codes, bank transfer problems, or lost wallets. Nothing can get in your way.
Average time of Apple Pay deposits and Payouts
It is another home run regarding the processing times with Apple Pay, as they are almost always instant. Apple Pay is a ground-breaking payment method that can be used without clicking any tabs or buttons. Although there is not a vast choice of operators who use this method currently, it is growing in popularity. The fact that it is one of the quickest payout sportsbook methods is a big pull for customers.
You can let Apple Pay do all of the hard work. If there is any delay in deposits using Apple Pay, this is typically because your bank provider or sportsbook are experiencing issues rather than a fault at Apple.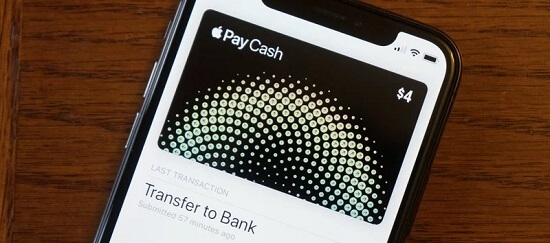 We feel it is important to mention that Apple Pay can't be used to withdraw money as it is a payment system only. However, don't panic as you can still withdraw the money to the bank account you choose, including any accounts already set up on Apple Pay.
Unfortunately, Apple Pay sports betting sites still have their own individual terms and conditions, so timings to receive your winnings vary. Alongside this, your bank's terms and conditions will make withdrawal times vary depending on the online payment option you choose.
Is Apple Pay Trustworthy? Some Background
Apple Pay has quickly become one of the most dependable payment systems available for players looking to switch their payment systems. Apple Pay became one of the first digital wallet services to be massed produced back in 2014. Apple Pay gambling sites and apps were soon to follow.
A year later, in 2015, Apple Pay grew increasingly fast as the sites that accepted Apple Pay and the list of payment methods linked to the system grew significantly. Apple Pay was being used alongside other payment methods at online sportsbooks by the following year.
Fast forward to the present day, and sportsbooks that accept apple pay are flourishing. This is unsurprising in the US, and Apple Pay remains the top mobile payment player, with 43.9 million users in 2021.
How Does Apple Pay Work?
Using Apple Pay in the United States is straightforward, reliable, and becoming increasingly popular amongst betting site operators. For bettors who are tech-savvy, we knew you would be keen to find out how Apple Pay has transformed the use of the traditional credit card and debit card. Two unique pieces of technology highlight the ease of using apple pay.
NFC Controller
The NFC (near-field-communication) controller is the brain of the operation. It runs the contactless payments that give Apple Pay its futuristic feel and confirms the notion that Apple Pay betting is the future. The NFC controller ensures that Apple Pay can only get payment requests from the point of sale terminals that are close to the device, meaning it achieves the best possible results. Just a couple of clicks of the side button, and Apple Pay is at your fingertips for use: traditional bank cards are a thing of the past.
However, the NFC controller is not as crucial for sportsbooks that accept Apple Pay. But as you will be turning to Apple Pay as the complete payment method, it is helpful to know of its function. Apple pay and its online betting app relationship aren't the same as NFC transactions.
The NFC controller is not used in a sports betting site transaction. Instead, payment authorization within apps and on the web is routed to the Application Processor, but this is only done after encryption by the Secure Element to the Apple Pay server.
Secure Element
Apple Pay takes security extremely seriously, as you would expect. The system is underpinned by the Secure Element, the host to Apple Pay's specially designed applet. An applet is a small application that performs one specific task that functions within the scope of a dedicated widget engine or more extensive program.
Debit, credit, or pre-paid card data is sent from the payment network or card issuer encrypted to these applets using keys only known to the payment network or card issuer and the applets' security domain. This data is firmly protected throughout the Secure Element's data transfer process, storage, and transactional elements.
Pros of using Apple Pay
The main advantage of using Apple Pay is the speed. If you have already created an Apple account, it's very quick to make a deposit. There is no need to worry about having to remember to carry your wallet with you when you leave or typing out card details. Additionally, it is a secure way to make a deposit, and withdrawals are also speedy.
Cons of using Apple Pay
One of the drawbacks of using Apple Pay is the lack of availability. As shown in our list, choosing Apple Pay somewhat restricts your options of betting sites, and depending on the state you live in, your choice of registered online sportsbooks may be limited.
Also, Apple Pay does not allow for any withdrawal methods. Although payment is immediate, the withdrawal will still take as long as traditional payment methods.
Finally, not all Apple products are compatible with Apple Pay. Like other market leaders, Apple is renowned for making its own products obsolete to push customers towards upgrading their product.
Alternatives to Apple Pay
If you are looking for some other payment methods to deposit on your favorite sports betting sites, then look no further. Most sportsbooks will offer the below deposit options when you sign up and claim your opening free bet.
Debit/Credit card
PayPal
Venmo
Bank Transfer
E-Check
If you are still wondering how you get your money into your betting account, then it is worth checking out your online sportsbooks' available options. Some sites will let you deposit your cash into your online account in person.
You can read more about PayPal betting sites and Venmo sportsbooks in our dedicated guides.
Apple Pay Sportsbooks FAQs
Does FanDuel accept Apple Pay?
Unfortunately, FanDuel does not accept Apple Pay. If Apple Pay (or Apple Cash) is your preferred way of funding your sportsbook, then we suggest looking for another online sportsbook.
Does DraftKings accept Apple Pay?
Like FanDuel, DraftKings does not accept Apple Pay. However, this is likely to change soon.
Which sportsbooks accepts Apple Pay?
We have listed some top Apple Pay at the top of this page. Making an Apple Pay payment as part of your betting experience is now becoming commonplace. Operators are recognizing this and now multiple online sportsbooks provide this service.
Is it safe to use Apple Pay betting sites?
Yes, it is safe to use Apple Pay sportsbooks. These operators are licensed and come with excellent reputations of players enjoying a fair and legal betting experience. Additionally, these betting sites offer 24/7 customer service via a live chat feature, meaning they can assist with any issues you may come across.
Are there any fees with Apple Pay?
There are no fees associated with making an Apple Pay deposit. This is one of the reasons why using Apple Pay is extremely popular.
Can I claim a welcome bonus with Apple Pay?
This isn't always the case. Make sure you always check the terms and conditions about every welcome bonus before you claim.