Fix BetMGM App – Fixing the biggest problems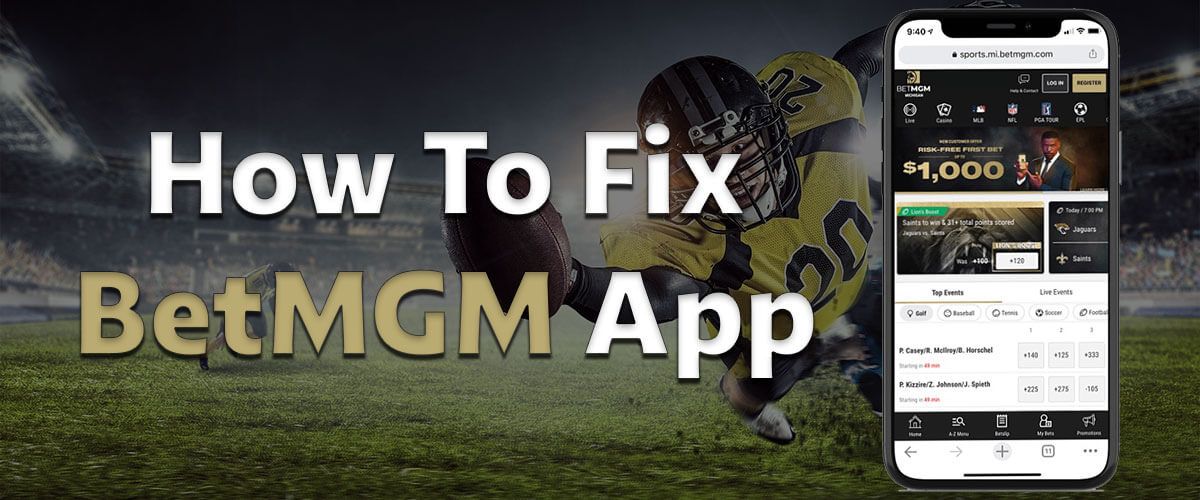 The moment has arrived, you're about to place a bet on the BetMGM App, and it crashes on your mobile device. There's nothing more irritating when connectivity problems arise, causing betting delays for players and a likely reload of the app.
Recently, we have seen an increase in reports of connections being disturbed and players reporting issues with the BetMGM mobile app. If you've reached this page, you're likely one of these customers and are in need of technical support. This problem seems to have grown for BetMGM. There have been updates released through the iOS and Android marketplaces, which have tried to improve the connectivity problem for thousands of players, but most of the time, the problems are still there.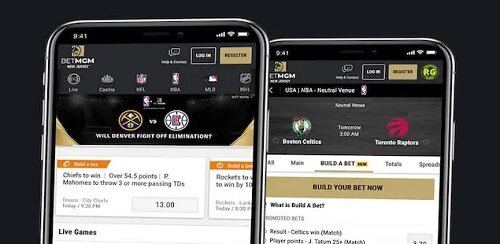 The BetMGM sports and casino app is ranked amongst the best because players generally report few issues. There are multiple solutions available to players that are experiencing minor problems. Our readers can locate troubleshooting recommendations in this guide that'll assist in returning a WiFi or Data connection to the BetMGM app. The app is available in most legal gambling states including New Jersey, Indiana, Pennsylvania, Kansas, Colorado, Tennessee, Virginia, and Michigan to name a few, but the app seems to throw up problems for only some players in certain states.
It's hard for mobile apps to overcome disruptions in connection, as BetMGM and other sportsbooks rely on Data or WiFi to maintain the user experience. As sports betting apps get more and more popular, there are bound to be more glitches. For those that have found the connection problems at BetMGM annoying, we recommend these sportsbooks as a great alternative if you can't fix the problems with our guide below.
No Sweat First Bet Up To $1,000
Massive sports betting options
Trusted name
10 x $100 Second Chance Bets
Huge new player welcome bet
Loads of bet types available
BetMGM App Troubleshooting
Generally, diagnosing problems and fixing them with the BetMGM sportsbook isn't challenging.
If the troubleshooting information we've provided below doesn't solve whatever problem you're experiencing, you can always try to contact BetMGM support. The problem could extend past the app and be an issue with a player's account. Otherwise, here are the solutions we've located for the most common app problems.
Step 1 – Is your state legally allowed to bet online?
Online gambling isn't legalized on a federal level in the United States. Sportsbooks like BetMGM use the geolocating software found in mobile (and desktop) to identify the player's smartphone location. It's possible to encounter geolocation player location problems when using the app, or if you are trying to access the site by using a VPN. You may get the region fetch failed MGM error message which means the operator is having issues confirming where you are.
If player devices are located outside the legal boundaries of legalized states, they'll be unable to wager real-money bets. If you are in a legal state and having these problems, read up on how to fix sportsbook geolocation problems right here.
The legal states in the US that support online gambling with BetMGM sportsbook mobile app include AZ, CO, DC, IL, IN, IA, KS, LA, MA, MD, MI, MS, NJ, OH, NV, NY, PA, TN, VA, WV & WY.
The BetMGM Casino app is available in NJ, PA, MI, and WV, if you are trying to play at the casino in any other state, you will be blocked from being able to do so. This includes access to BetMGM free slots and demo games.
Step 2 – What's the balance of your account?
There have been instances for every player where they've logged into their accounts, only to realize they haven't deposited recently. Depending on the timeframe since a player's last deposit, accounts could automatically be signed out. It's an issue easily overcome by funding a real-money deposit, which could take a couple of minutes to appear in player accounts. If those funds haven't appeared by two hours after the initial deposit, contact customer support with your transaction number to have this problem resolved.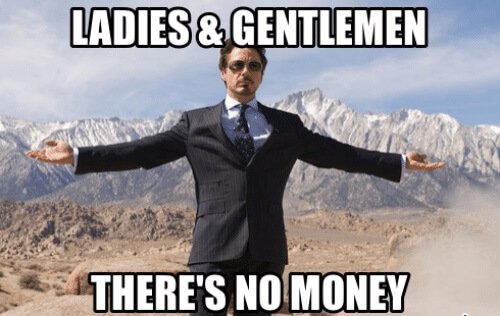 Step 3 – The BetMGM app won't load past the login screen?
There are three reasons why the BetMGM mobile app won't let players log in. BetMGM may be updating their servers, which standardly makes the website and application inaccessible. These updates normally won't ever exceed an hours-time. To find out if there are upcoming updates to the server, have a look on the BetMGM support Twitter account for service disruption updates.
The second reason players could be experiencing login errors is that BetMGM is having technical difficulties. Under that assumption, players can't resolve this matter themselves. It'll require patience as support specialists working for BetMGM fix any technical problems. If your iPhone has been jailbroken, you will always struggle with this.
The third problem is commonplace for any website. There is the possibility players could be entering in an incorrect password or username. It's easy to confuse which password is which for the dozens of accounts we've all got online. We recommend using a password collection program, like Apple Passcode, to store all your passwords.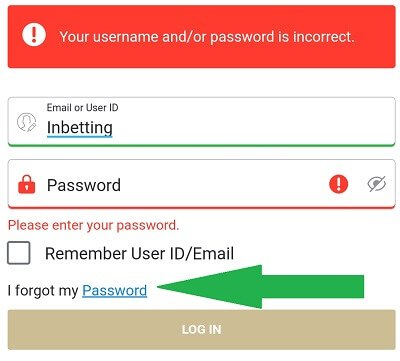 Step 4 – Open the BetMGM Mobile Site on browsers to check your connection.
It's possible to determine if connectivity issues result from BetMGM's app not working by opening mobile browsers. If the BetMGM mobile site is loading without any concerns, an update is likely needed for the smartphone app. If an update cannot be located in your phone settings, BetMGM will release an upgrade days after they've discovered the issue. You can access the mobile site at betmgm.com.
First Bet Offer Up To $1,500 In Bonus Bets
Massive range of sports
Extensive banking options
Step 5 – Could your account be restricted, limited, or even shut down?
There'll be two instances where BetMGM closes a player's account. The first being that illegal or fraudulent activity has been located, giving BetMGM the legal right to terminate an account without prior notice to that individual. The concept of fraudulent activity varies across multiple subjects, including VPNs and Proxys. Any player that's found to be employing this technology to access the BetMGM mobile application will be banned from the site and from betting on the app.
If players are found to be money laundering through BetMGM or using funds that have connections to criminal organizations, their accounts are permanently closed, and their IP Addresses will be blocked. Trying to access BetMGM using a VPN is a big no-no, and if you are successful in placing a bet, the operator can withhold any winnings you may have won.
Limiting or placing restrictions on players' accounts is the norm if you keep winning. When you add a selection to your betslip, do you see Your requested bet is over the allowed limit? If so, your account has been limited, and you can only place a maximum bet at a much-reduced rate compared to others. Why does this happen? Well, it's pretty obvious. Operators don't like big winners. If that has happened to you, then you must be doing something right.
Is there a way around a limited account? Yes, there is, and that is to place your wager with another operator. Try Caesars Sportsbook or BetRivers, both have high players' limits.
$1,000 First Bet on Caesars
Huge new player offer
No withdrawal fees
Up To $500 2nd Chance Bet
Easy to use app & site
Top welcome bet offer
Step 6 – Why isn't the BetMGM app loading on iOS or Android?
It's easy to forget that mobile apps need forced updates in certain instances. Most believe these updates are immediate. However, app updates are released days or weeks before a mobile phone automatically installs the technical upgrade. There's a chance that players haven't yet updated the BetMGM mobile app or could be operating an outdated version of iOS. By installing all app & software updates to your phone, the BetMGM app will reload.
If installing these updates hasn't solved the issue, players should review their phone settings to ensure child safety features aren't activated. It's against federal law to allow anyone under the age of twenty-one to gamble. If child safety features are activated, the BetMGM is immediately locked.

The final troubleshooting method available to players is uninstalling the app from their mobile devices. You'll want to restart your phone and then re-download the BetMGM sportsbook app. Afterward, all loading errors should be solved.
Step 7 – Check the signal strength on your cellphone
Sometimes connectivity problems cannot be solved until you've gotten close to a cell tower. For players traveling in the country backroads, there is a minimal chance of maintaining a reliable connection. That will change as you near larger towns and districts, which offer 4G and 5G connectivity. There'll also be multiple free WiFi stations at fast-food restaurants like McDonald's or Wendy's.
Apps like BetMGM and DraftKings sportsbook for example can send and receive a fair amount of data, and you need a good signal to be able to access the operator.
Step 8 – Why is the BetMGM app crashing on me?
Players need to have the most recent and stabilized version of BetMGM installed on their smartphones. No matter if you use an Android smartphone or an iPhone, apps get regularly updated to make them more stable, fast, more secure and add new features. These updates are issued through the Apple Store or Google Market Place. In the case of customers that have maxed their smartphone's internal memory, they'll have to uninstall other applications or delete photographs to create the required space needed for that update.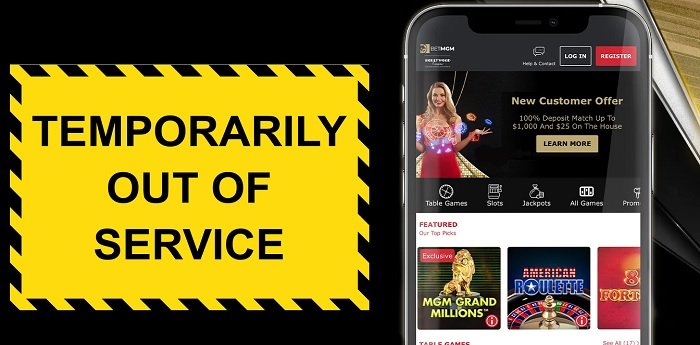 It's possible that connectivity errors are being experienced due to an outdated operating system. Our readers can determine if they've got the most recent iOS or Android version through their phone settings.
Step 9 – Are there different sportsbooks I can join?
It's impossible to avoid connectivity errors in the modern age, with every social media service like Instagram and Facebook facing infrequent disturbances in their network's connection. Our readers should register with multiple sportsbooks like DraftKings, PointsBet, or Caesars Sportsbook. The experiences generated by these online sportsbooks are similar to BetMGM, and it'll take less than two minutes to register. It's always handy to have a backup book as you never know when one may be down.
Step 10 – Is BetMGM experiencing technical difficulties?
There are moments when connectivity errors have expanded past the mobile app and affected BetMGM's entire network. A recent example was during the 2021 Super Bowl, which saw five leading sportsbooks in America experiencing technical difficulties. The increased amount of people accessing their servers nearly forced a system-wide crash. It was solved promptly by support specialists, which is typical of BetMGM. That means whenever technical difficulties are experienced; they'll last for only a short time.

Is BetMGM down right now?
Operators like MGM now rely heavily on their online sportsbooks to get bettors to have a wager. Mobile betting is on the rise, and more and more players are now jumping online to place a bet. Obviously, no operator, big or small, wants their network to go down and lose customers. BetMGM is one of the most stable online platforms, but even they can have problems.
If BetMGM is down across the board, there isn't much you can do other than wait for the network to get back up or place your bet with another operator. BetMGM can be down for a number of technical reasons. Server overload, programs malfunctioning, and human error to name but a few reasons the site and app could be down. If they are down for a while, you can place your wager with FanDuel sportsbook or WynnBET who both offer a great app and online platform.
Bet $100, Get $50 Bet Credit
Bet and spin feature
Premium sportsbook experince
BetMGM Not Letting Customers Bet
If you are having issues with BetMGM not letting you bet, there is never a straightforward fix to this. Your BetMGM account may be suspended with the operator, if this happens, obviously you can't place a wager until it is reopened.
Operators lock or close players' accounts regularly. This can be if you have broken any of the betting rules (using a VPN, falsifying details, using multiple accounts, etc). If your account has been closed, you need to contact customer support who can see why.
You may not be able to bet with the operator until you have confirmed and verified your account. operators are required to carry out security checks when players sign up (this is why you add your SSN) to make sure you are who you say you are. Sometimes they may get you to send in additional details and ID to confirm your identification. This is normal and done by all sports betting operators.
Make sure you are in a legal state, with a funded and verified account. If you are still experiencing issues, contact support.
If the operator won't let you place a wager, this doesn't mean the end of your betting as you can always sign up with another operator like WynnBET or FanDuel.
Troubleshooting Lag or slow interface on BetMGM's app
The solutions we've provided for connectivity will likely restore gameplay for our readers. It doesn't guarantee a reliable and fast connection to WiFi or Data. There could be other factors eliminating connection speeds for players, including having insufficient memory on your smartphone. Bettors likely have too many applications opened simultaneously, meaning reliable connections can be restored when players have closed other apps running on their phones.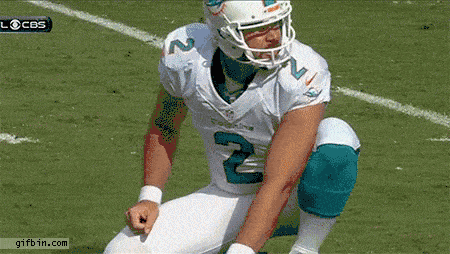 Depending on where you're located in the US, the connectivity signal could be insufficient for the local cell coverage. That poor signal is avoided by joining a home-based or local WiFi connection, which will boost speeds by a large percentage unless the most recent version of BetMGM isn't installed. Connectivity speeds can be dropped when older editions are being run, not the most recent. The issues that typically occur on an older version of BetMGM include:
Application closing mid-game.
Connections to BetMGM being severed.
Technical errors with the application loading.
Issues with online books are pretty common, so we have also provided our readers with a comprehensive guide for fixing the DraftKings sportsbook app and also rectifying problems with FanDuel's mobile app.
FAQ's
How can I use a VPN to wager at BetMGM?
Players are forbidden from using a Proxy or VPN when betting at BetMGM. Anyone that's caught falsifying their location history will have accounts immediately suspended while also being banned from any of the operator's other casino brands.
Do I need to download the BetMGM app to bet?
No, players can wager on the sportsbook and casino from a mobile browser if in a legal state. By installing the mobile app, players receive an improved experience with more stable connections.