5 Best UFC and MMA betting apps – Real money betting apps for the ultimate takedown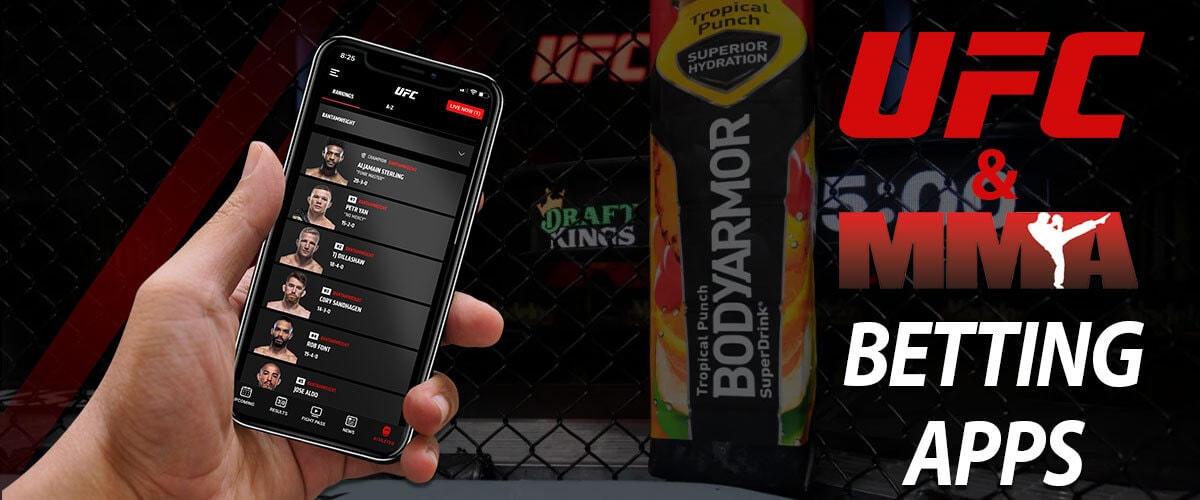 Sports betting has been around since chariot races in ancient Rome, and wagering on fight outcomes began as early as the gladiators. These days, there might not be swords and spears, but fighting sports fans can back their favorites without ever setting foot in an arena. Whatever the choice of combat, with a vast selection of UFC betting apps, MMA betting apps, and boxing betting apps available, you can watch, wager, and win from wherever you are in Indiana.
Already proving more popular than boxing in the Indiana betting markets, UFC is fast becoming the most favored combat sport in the world of regulated sports betting. Founded in 1993, the UFC or the Ultimate Fighting Championship is the biggest MMA (mixed martial arts) organization on the globe.
MMA is an exciting combat sport that combines kickboxing, wrestling, karate, Muay Thai, judo, taekwondo, Brazilian jiu-jitsu, and several others. Just like the original gladiators, MMA in its early form began with no-hold-barred fights. Dating back to the 20th century in Brazil, Vale Tudo, or 'anything goes,' laid the foundation for what would become modern MMA today. With stars such as Conor McGregor and Kamaru Usman bringing the sport into the mainstream, there has never been a better time to bet UFC.
Freestyle fighting is as gripping now as it was then, and MMA betting is booming on online betting sites in Indiana.
List of the Top UFC Betting Apps in the US
With such an array of UFC betting apps IN on the market, mobile betting is easier than ever, and wagering on MMA fights is only a swipe away. From the best sports betting sites to dedicated mobile apps, betting on a UFC fight is effortless, whether you're rooting for Miesha Tate or Ronda Rousey.
The best betting apps for UFC offer multiple fights every day and a huge choice of betting options, from parlay bets to prop bets. Like with MMA betting sites, when it comes to real money MMA betting apps, it's best to find licensed and regulated operators with solid reputations and high-quality betting apps to match. Here are the best UFC betting apps, each with an exclusive welcome bonus to get your betting bankroll moving:
FanDuel Sportsbook App

Already well established in daily fantasy sports, the FanDuel name carries high standards when it comes to mobile online sportsbooks. As far as UFC betting goes, FanDuel Sportsbook lives up to its reputation. From straight bets to round betting at FanDuel, there is no shortage of betting options for UFC fights and UFC events, whatever your UFC betting strategy. FanDuel offers extensive coverage and some of the best UFC odds for live MMA betting on major boxing events.
The app is available for iPhone and Android from the App Store and Google Play and runs seamlessly on a mobile device. It's a clean and tidy design, uncluttered, and easy to read. The betting app is easy to use, with a dedicated section for MMA. Bettors have easy access to a list of upcoming fights, and the betslip remains open on the right for convenience. With such competitive UFC odds, FanDuel is one of the best UFC betting apps out there.
Not only does FanDuel Sportsbook offer regular UFC betting bonuses and loyalty rewards such as UFC odds boosts, currently, there is a generous credit bonus of $1,000 when signing up. Bettors in Indiana can enjoy risk-free bets up to $1000 by taking advantage of this offer.
Caesars Sportsbook App

Boasting more than 55 casinos in the US, Caesars casino has long graced the Las Vegas strip with the infamous Caesars Palace, pioneering the way to themed casino resorts as they are today. From high rollers to celebrities, the Caesars name is renowned in gambling, and the Sportsbook delivers exactly what you would expect from the brand.
Since the recent acquisition of William Hill, a long-standing major player in the sports betting industry, the Caesars Sportsbook is going from strength to strength. MMA fans in the Hoosier state can bet on the UFC with a slick, user-focused betting app and access some of the strongest betting odds available and regular enhanced odds offers. These often apply on other markets too, since it is also a great Soccer betting app and a top NBA mobile book.
As a younger betting app, there is room for growth for the Caesars Sportsbook, but in the meantime, bettors still have an abundance of opportunities to wager on UFC fights and UFC events online. Big-name fights come with a broad range of UFC bets and prop bets, such as exactly how and when a fighter will win.
The Caesars Sports app is available for Android and iOS and is the only sportsbook app with Caesars rewards. Bettors in Indiana can take advantage of an amazing welcome offer of a first bet on Caesars up to $1,250 to enjoy risk-free UFC betting. Click here quoting the promo code GUSAFULL to wager on the next UFC Fight Night with one of the best UFC betting apps on the market.
DraftKings Sports App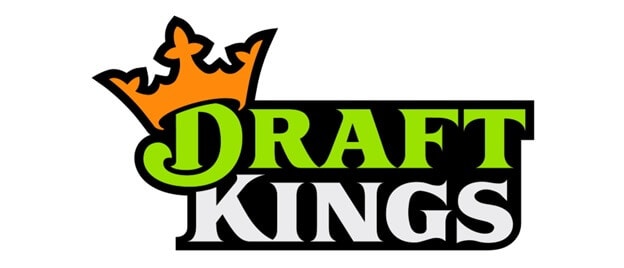 Like its main competitor Fanduel, DraftKings started in fantasy sports and has proven to be not only reliable but also one of the best betting sites out there for UFC betting.
As betting apps go, the DraftKings Sports App is one of the best for real money UFC betting in Indiana and the rest of the US. With a dedicated section for UFC betting, competitive UFC betting odds, and a good selection of betting options, wagering on UFC fights online couldn't be any easier. From moneyline bets to victory futures bets to prop bets on the method of victory, the DraftKings MMA betting app really is a knockout.
DraftKings provides customers with a world of information, including the latest MMA news, UFC betting picks, and thoroughly explained UFC betting tips. The app is available in the App Store, on Google Play, or directly from the DraftKings website and has one of the most-user friendly interfaces as UFC betting apps go. Learn how to bet on DraftKings  here if you are only starting with UFC mobile betting.
UFC and MMA fans in Indiana can benefit from an exciting welcome bonus of up to a $1000 deposit match when signing up by clicking here.
PointsBet Betting App


Sports betting is evolving, and PointsBet is leading the way. Bringing 'points betting' to America, the Pointsbet app is one of a kind as UFC betting apps, or NFL sports apps, go. Points betting is a unique form of spread betting that provides an alternative to fixed odds, which means that potential wins or losses remain variable until the very end of the fight. If that isn't exciting enough, this Australian-based operator offers a UFC betting app like no other.
As online MMA betting apps go, Pointsbet is a frontrunner when it comes to design. Offering many ways to bet, from traditional fixed odds and parlay bets to the innovative points betting feature. Pointsbet has been live in Indiana since February 2020 and is fast becoming one the most popular betting apps for UFC betting in the Hoosier state. The Pointsbet betting app is available for iPhone and Android via the App Store and Google Play or directly through the Pointsbet website.
Not only does Pointsbet offer competitive UFC betting odds, but they also have some of the most impressive welcome bonuses and ongoing promotions of all the UFC betting sites. Bettors can now claim not one but two risk-free bets up to a staggering $2000 by signing up here.
WynnBET Sportsbook App

The WynnBET Sportsbook App is as solid as the walls of the long-standing Wynn Las Vegas on the strip. In partnership with Betbull, an online gaming company specializing in social sports betting technology, WynnBET brings a sportsbook that makes UFC betting faster than a double leg takedown.
Wagering on UFC online is easy and convenient with the WynnBET Sportsbook App. With a straightforward interface and an A-Z sports catalog, it's simple to see and access the dedicated Mixed Martial Arts section. Listing popular and upcoming UFC fights and UFC events, it's one of the best MMA betting sites for UFC betting if you're looking for favorable odds and a premium gambling experience.
An impressive UFC betting site twinned with an equally impressive UFC betting app, it's no surprise that bettors in Indiana are making WynnBET a UFC betting app of choice. With generous loyalty promotions and a fantastic 'bet $10, win $200' welcome bonus, bettors can wager on the next UFC event with confidence by taking advantage of the dedicated promotions page.
Other notable options that have good UFC betting market coverage include Barstool Sportsbook and Fox Bet. All of these betting apps offer a wide range of bet types from moneyline where you just wager on Fighter A to win to props where you pick which round your chosen UFC fighter could win by knockout.
How We Rate the Best MMA Betting Apps
Finding the best UFC betting apps can be challenging with several MMA betting apps on the mobile betting market. It's not only about great UFC betting odds; there are many other factors to consider when choosing a UFC betting app for real money UFC betting.
Licensing and safety
Safety and security lie at the forefront of any legit betting app, and trustworthy operators are vital when betting real money on a UFC fight. Before disclosing bank details, it's essential to ensure that the sports betting site is 100% secure with bulletproof encryption software. Bettors in Indiana should always use a secure network connection, whether at home or on a mobile device.
Using offshore and unlicensed UFC betting sites is very risky as they may not uphold the same protection standards as fully licensed and regulated operators such as BetRivers app, BetMGM app, Betway IN sportsbook, Barstool IN, and Unibet sportsbook app. It's always better to opt for a UFC betting app associated with a legal, reputable sports betting operator to reduce the risk of losing money. Rather than hitting 'UFC betting app Reddit,' stick to lawful websites and reliable sources from gambleindiana.com, including our highest rated apps listed above. Other regulated UFC betting apps include William Hill IN, TwinSpires betting app, TVG, theScore Bet, BetAmerica, and FoxBet.
App availability and ease of use
MMA enthusiasts can bet on UFC fights and many a major UFC event straight from their pockets with some of the best UFC betting apps for mobile UFC betting.
The top five real money UFC betting apps listed above are readily available from the App Store, Google Play, or the casino or sportsbook website. All make it effortless to bet on UFC fights, whatever the expert UFC picks and predictions. Whether you're highly experienced at sports betting or a complete beginner, the best five betting apps are custom-made for mobile betting and designed with bettors in mind. Upcoming fights and UFC betting lines are clearly displayed, and bet types are straightforward to select.
Bettors in Indiana can legally wager on MMA fights with all the best UFC apps mentioned, from FanDuel through to WynnBET.
Boxing market coverage and UFC odds
As is the case with all sports betting, the betting odds matter when it comes to placing UFC bets. Better odds mean better chances, so it's worth using an MMA betting app that offers the most favorable betting odds for UFC online in the betting markets today. To choose the best UFC betting app as far as UFC betting odds go, all the top five operators listed above offer highly competitive odds for UFC betting. FanDuel, in particular, is consistently associated with great odds for real money UFC betting with the Caesars Sportsbook right up there with it.
MMA might be all the hype, but boxing still has a place in the home of the Indy 500. Many bettors appreciate a betting app that is not only strong on UFC betting but also offers a decent selection when it comes to the classic combat sport.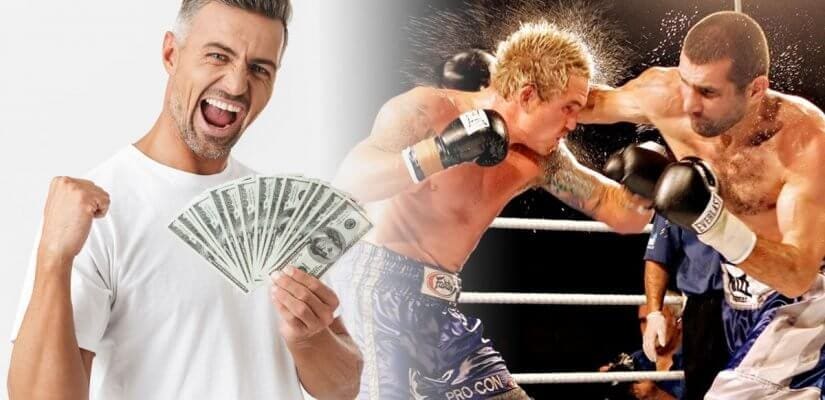 The FanDuel sportsbook app offers extensive boxing coverage and impressive odds, while the Caesars Sportsbook has an array of betting options for the sport. DraftKings lives up to its excellent standard across boxing like all the other sports on the platform, and bettors can enjoy a points-betting twist when betting on boxing with PointsBet. WynnBET also comes with great coverage and competitive boxing odds and certainly packs a punch as boxing betting apps go.
App payments and UFC bonuses
With mobile UFC betting, wagering on a UFC event on the go should be slick and seamless, from placing a fighter bet to cashing in on a win. The best UFC betting sites and associated UFC betting apps not only makes it easy to bet on UFC but deposits and withdrawals are simple and speedy too. Options like Apple Pay, PayPal for sportsbooks or Neteller betting sites are very highly rated by our team.
Before making that first easy deposit, bettors in Indiana should benefit from a welcome bonus or sign-up promotion for a chance to enjoy a risk-free bet on UFC and kickstart UFC betting with a significant advantage in tow. Just click on the links below to claim an exciting welcome bonus on any of these market-leading UFC betting sites with dedicated mobile apps:
Customer Support
If you run into any issues placing a UFC bet, you may require some assistance. If you have any queries or comments, the best UFC betting site will have a dedicated customer service team ready and willing to help you out. The team should be available 24/7, and should be able resolve your issue quickly and efficiently. Having top quality customer support is the hallmark of any good legal sports betting app.
UFC Bet Types
When wagering on a UFC betting app or UFC betting site, bettors are presented with various betting options. There are several different UFC bets:
The first and most common of these are moneyline bets. Predicting the winner is at the foundation of any sports wager, and moneyline bets are precisely that. UFC betting lines are prominently displayed on UFC betting apps so players can distinguish the underdog from the favorite and formulate a UFC betting strategy accordingly.
Total rounds are over or under bets based on the duration of the fight, specifically how many rounds the fight will last before a winner is determined.
Most UFC betting apps offer a method of victory betting option that is unique to MMA. This type of bet allows bettors to wager on exactly how the fight will be won or the method of victory. The method of victory includes submission, a knockout or technical knockout, a decision, or a draw.
A parlay bet is a riskier type of MMA betting in that bets are placed on multiple fight outcomes, and all outcomes need to be correct for a

bettor to win

. The rewards reflect the risk as successful predictions can see winners fetch extremely generous sums.
Futures or victory futures bets are just what they sound like. For example, bettors can place futures bets well in advance of decisions on whether a fighter will remain the world champion the following year.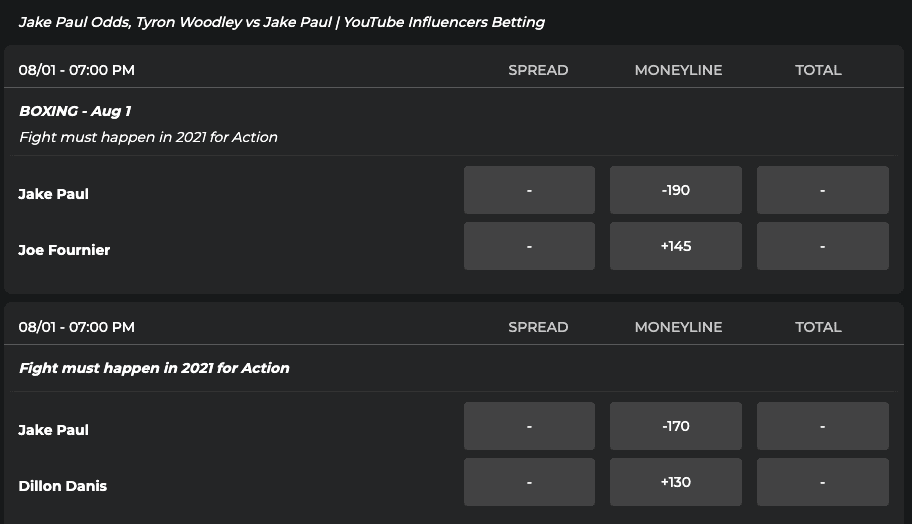 Possibly the most fun of all the bet types, prop bets are extra bets that can be made in addition to total rounds bets and method of victory bets. Bettors can, for instance place a prop bet on whether a fight will be over in under 20 minutes, while UFC prop bets on fight night include Fight of the Night, Knockout of the Night, and Submission of the Night.
Where prop bets bring the fun factor, live bets are all about the excitement. Live betting gives MMA followers the ability to bet on a fight in real-time as it's happening. The result is dynamic UFC betting odds that update based on real action over the fight, keeping spectators and bettors at the edge of their seats.

Cash out betting apps

are also a great match with UFC betting apps offering live bets.
However you want to wager, and whatever you want to wager on, there is a UFC betting app that will deliver. Real money UFC betting has never been more accessible or dynamic, and wagering on UFC online offers so much more than merely picking a winner.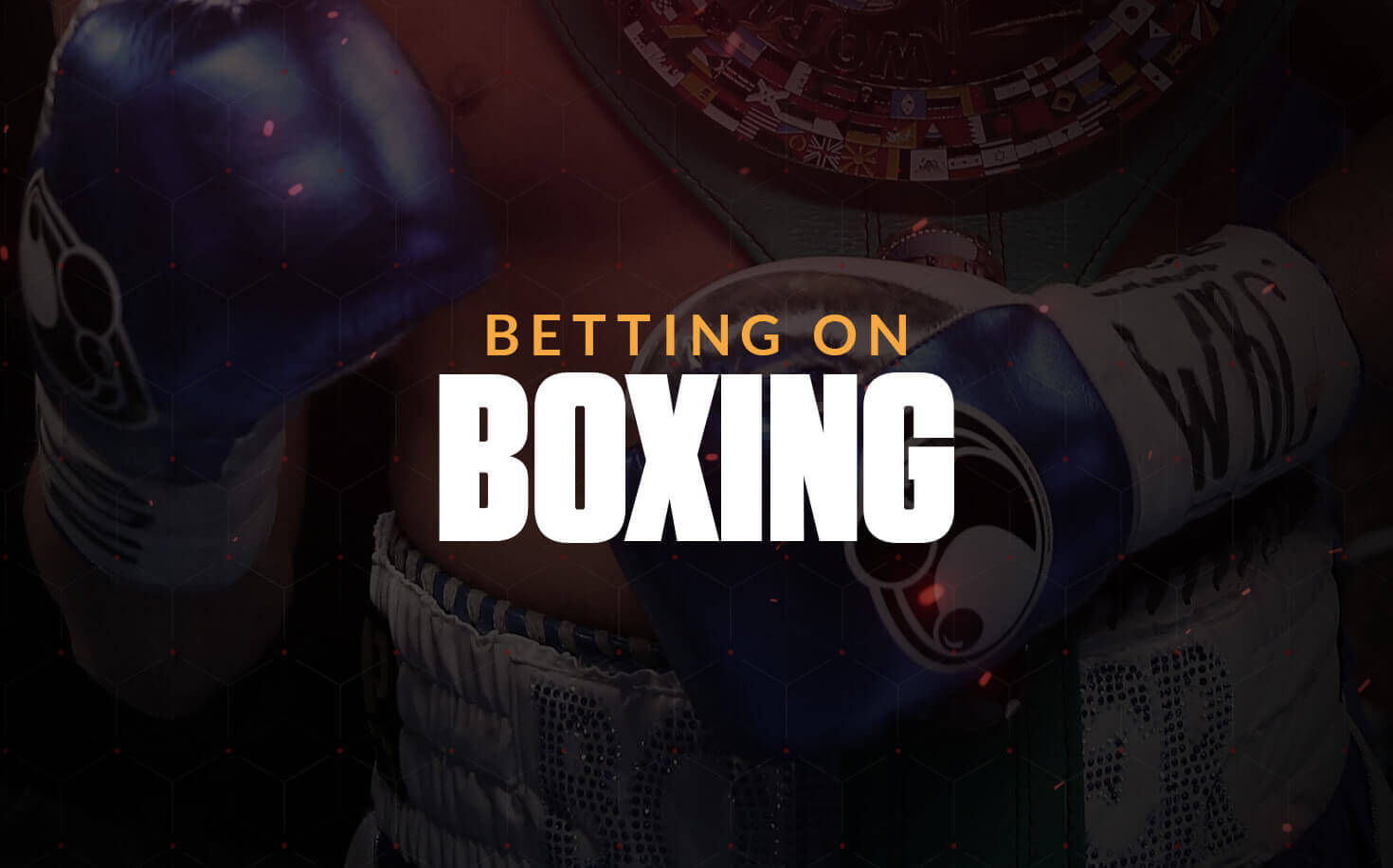 Getting Started with iOS and Android UFC Betting Apps
Downloading a UFC betting app is faster than saying Jon Jones, with iPhone users in Indiana having easy access to all the best UFC betting apps through the App Store. Android users can find most apps via Play, or links are readily available directly through the operator websites.
Creating an account with the operator will be necessary, but this is a straightforward process requiring only a few details such as your name, address, and a secure password. Make sure to benefit from a welcome offer when registering for the first time. The best UFC betting apps offer new customers an enticing sign-up bonus, so be sure not to miss out.
The next step is to make your first deposit. Bettors will find dedicated banking sections on UFC betting apps with step-by-step instructions for making deposits and withdrawals, with some even offering an instant deposit option.
Once you've claimed your bonus, it's easy to view all upcoming fights and UFC betting lines, and placing a wager is only a tap away.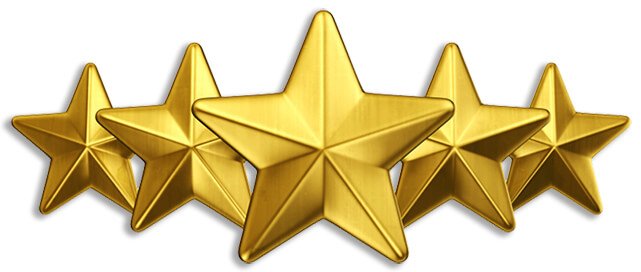 UFC Betting Apps FAQs
Can you legally bet on boxing in the US?
Licensed sportsbooks offer legal boxing betting through a safe and regulated platform and the best UFC betting sites operate in full compliance with state laws. Sports Betting is legal in several US states, including betting on boxing from within a regulated state. To legally bet on state-licensed online sportsbooks in Indiana, a minimum age of 21 is required.
What bonuses are there at MMA betting apps?
The best UFC betting app typically comes with the best UFC bonuses, from generous new customer sign-up offers to ongoing frequent customer loyalty rewards. The most common sportsbook welcome offers usually include a deposit match, a credit bonus, first bet insurance, or other risk-free betting promotions. Currently, there are fantastic bonuses available with FanDuel, Caesars, DraftKings, PointsBet, and WynnBET.
Are there free bets on UFC betting apps?
Free bets come in different forms on UFC betting apps. Bettors can often enjoy free credits and risk-free betting as part of a welcome bonus or loyalty offer, and lucrative deposit matches can result in generous credit for free bets on fights.
How to bet on UFC fights?
Indiana residents can legally wager on UFC fights anywhere across the state with the regulated betting apps mentioned above. Combat sports enthusiasts are only three steps away from wagering on their first fight:



Download the app


Create an account


Make a deposit and claim your welcome bonus


UFC odds and betting lines are displayed when opening the MMA/UFC sections on the top five sportsbook apps. Bettors can view upcoming fights, the available UFC prop bets and other bet types, and a wealth of information from helpful tips to responsible gambling guidelines.
What does mean in MMA odds?
Boxing (or MMA) odds of -300 means you have to bet $300 to win $100 (the "-" sign signals the favorite). Odds of +500 mean that if you bet $100, you will win $500 (the "+" sign signals the underdog).
What does mean in UFC odds?
UFC odds represent the money you need to bet to win $100. For example, if the odds for a favorite fighter are -200, you have to bet $200 to win $100 ($100 profit on an initial bet of $200, which means the total payout is $300).