Best sportsbooks & betting sites accepting Neteller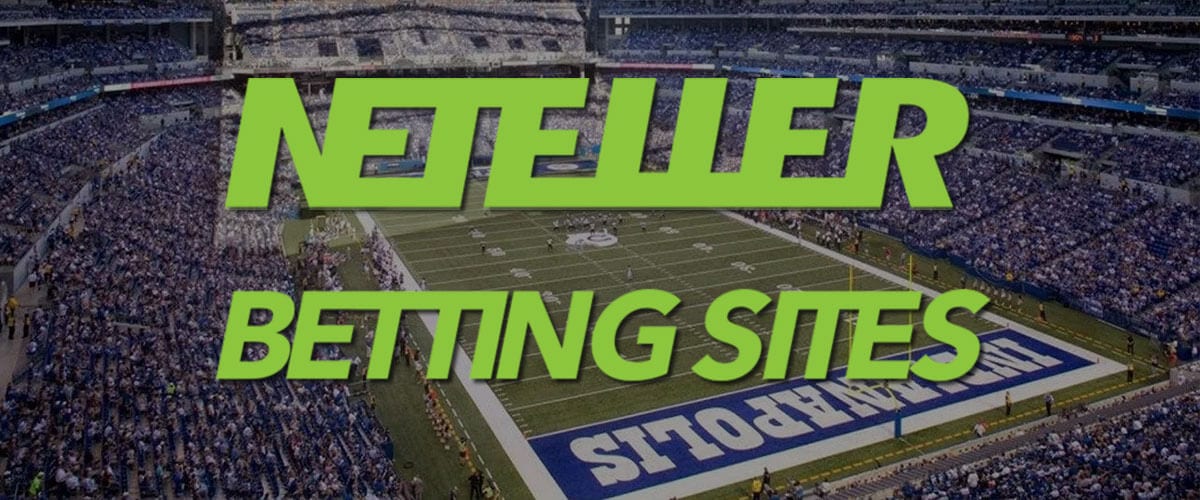 Neteller is becoming one of the most popular sportsbook payment methods that bettors across the US use for sports betting and casino sites. Neteller established itself in 1999 and is now trusted by millions of users globally.
Forget visiting the bank to top up your account and move into the future with e-wallets like Neteller. E-wallets are becoming one of the most popular forms of payment methods used across the world due to their ability to transfer, deposit, and withdraw money online seamlessly. The app specializes in same-day payments and instant transfers to and from Neteller accounts and associated sports betting apps and sites. Today, it is the number one e-wallet used to top up betting accounts and, most notably, to withdraw your winnings!
If you are thinking of switching to Neteller as your preferred payment method for a betting site or looking for a Neteller betting site, you are in the right place! Below we are going to give you a complete Neteller guide. Expect the full insight into Neteller pro's and cons, how to sign up, and tips to simplify your online betting life.
What are you waiting for, don't miss out!
The Best 4 Neteller Betting Sites
Check out our best Neteller sports betting sites that are available for you to download now on both Apple and Android devices as well as online on their websites.
Our team of experts tested all the following betting apps, and each is entirely legal and correctly licensed.
Betway Sportsbook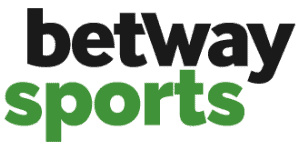 Betway made its way across the pond with a point to prove. The Betway Neteller relationship is synonymous in the betting world, with Betway being the most popular of the sportsbooks accepting Neteller.
This top-shelf European sportsbook is recognized as one of the best gambling platforms worldwide. Expect an extremely well-functioning app containing everything you need from a top online sportsbook, including a wide range of sports, intricate betting lines, and bonus bets.
Betway excels in sports betting and has some of the best offerings around. They consistently deliver unique promotions, offer great in-play options, and exclusive offerings of e-sports betting.
If you are looking to place your first sports bet or, conversely, you are a veteran searching for a new online sports betting home, you will both be satisfied with the Betway online sportsbooks.
Currently, new users can claim a welcome bonus of up to a $250 risk-free bet when you sign-up to the Betway sportsbook app.
Download the app now or sign-up online to claim this fantastic offer!
Available in: Pennsylvania (PA), Colorado (CO), Indiana (IN), New Jersey (NJ), & Iowa (IA)
Learn More: Betway App IN
Unibet Sportsbook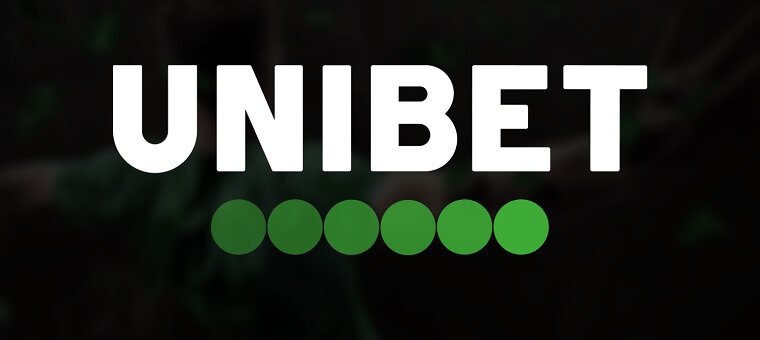 Unibet is an internationally renowned online betting beast. Originating in Europe, Unibet built an incredible reputation through quality promos; now, in the US, Unibet continue their mission so expect to see a considerable amount of free bets credited to your account.
Unibet has slightly higher odds than most online bookmakers, and its app is praised in the online gambling community for its superb interface and ease of use.
Up there with the best Neteller sportsbooks for sports betting options, Unibet has a massive range of domestic and international sports to bet on, with all the best leagues like the NFL all the way to international basketball fixtures.
Out of all the Neteller betting sites, Unibet offers the best welcome bonus, with new customers able to claim a $500 risk-free bet to use on their first bet on the sportsbook.
You can get a crazy $10 free play and a $500 deposit match bonus if you prefer the casino.
With these cool welcome bonuses, it would be silly not to choose Unibet as one of the best Neteller betting sites.
Sportsbook available in: New Jersey (NJ), Pennsylvania (PA), Indiana (IN), Virginia (VA), & Iowa (IA)
Casino available in: New Jersey (NJ) & Pennsylvania (PA)
Learn More: Unibet Sportsbook App IN
Caesars Sportsbook

Caesars casino and sportsbook is one of the USA's premium gambling brands. World-famous for Caesars casinos across the USA, Caesars was one of the first online casinos to market.
All their experience in their real-life casinos is reflected in the online gambling industry. Caesars has first-class online betting products, with a state-of-the-art casino site and a stellar mobile app.
Having recently taken over William Hill sportsbook, Caesars is now just as strong as its online casino when it comes to sportsbetting; they offer some of the best promos around.
If you are looking for solid odds, a vast range of sports to bet on, live betting, parlay betting, and much more, the Caesars casino app is the perfect match; some call it the complete package!
Find Caesar's dedicated sportsbook app on the app store now and claim a whopping first bet on Caesars up to $1,250!
Casino bonus: $10 free no deposit bonus.
Casino available in: New Jersey (NJ), Michigan (MI) & Pennsylvania (PA)
Sportsbooks available in: Arizona (AZ), New Jersey (NJ), Indiana (IN), Colorado (CO), Nevada (NV), West Virginia (WV), Iowa (IA), Tennessee (TN), Virginia (VA), Michigan (MI), Wyoming (WY) & Washington DC (DC)
Learn More: Caesars Sports App IN
MaximBet Sportsbook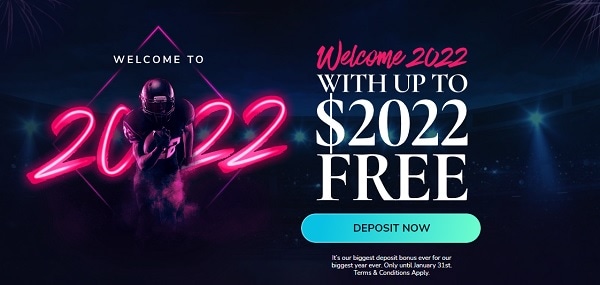 Although limited to bettors in Colorado only, we included MaximBet in our best US betting sites using Neteller with good reason. Having switched from sportsbetting.com to Maxim bet, Maximbet made a statement to its competitors and is now a premium online gambling institution.
Maximbet lives by the motto, what happens in Vegas no longer stays in Vegas, and they are not wrong. Maximbet brings all the fun of the Vegas sportsbook and casino right to the palm of your hand.
Dive inside for a fantastic range of sports bets compacted into an aesthetically pleasing app that is easy to navigate and simple to use.
If you are looking to start betting in Colorado, then MaximBet is the site for you; they host the best promos for the Broncos, Nuggets, Outlaws, and much more!
MaximBet is offering the best deposit bonus out of all the Neteller bookmakers. New customers can claim a 100% deposit bonus of up to $1,000! Unbelievable.
Available in: Colorado (CO) ONLY
Is Neteller safe?
When you are looking for the best payment method to use when gambling online, it's essential that you fully trust your payment provider. The best payment methods are a reliable source to collect your hard-earned winnings, and you must be able to trust them to manage and protect your personal information collected.
Neteller is one of the most secure private online transactions that you can use on registered betting sites. One of the main benefits of using a Neteller account is that you will no longer have to use your credit card details as they will be stored inside your Neteller account, which adds an extra layer of security.
When using E-Wallets like Neteller, you add an extra organization to your side, ensuring that your funds are protected by your bank, Neteller, and the gambling site. Having three organizations behind you is safer than the standard two.
How to use Neteller for sports betting
Neteller is simple to understand and easy to pick up; it's perfect for anyone looking for a new payment method. If you want to simplify the Neteller sign-up process and be up and running quickly and efficiently, then check below to find a simple step-by-step explanation.

Signing up
The first step to attaining a Neteller account will only take you a few minutes, and all you will need is your basic details, a registered email address, and your chosen bank card.
Visit Neteller.com and click "join for free."
Fill out the registration form with your basic details, and make sure that you use a password that you will remember.
Please ensure that you are using the same name and details you want to use on your betting account; some sportsbooks may flag your account with suspicious activity if you use a combination of more information.
Once you have entered your details, you will need to confirm your email address. Check your emails for a confirmation from a request from Neteller; this may take a few minutes to come through. If you didn't receive an email, check your junk folder or go back and re-enter your email address, making sure you have spelled it correctly.
Once your email has been verified, your account is open and ready to use!
Adding funds is the next step! All you need to do is add funds from a bank card or directly link your card to Neteller. Linking your card directly to Neteller will save your time in the future.
Remember to select dollars as your choice of currency! If you have the wrong currency selected, then you could be charged for conversions with each transaction in your country.
Alternatively, you can top up your Neteller account via bank transfer; this type of transaction may not be instant and can take a day or two to come through (there may also be a minimum deposit.)
Once you have funds ready to access, you are all set to get to the best Neteller betting site.
This process is fairly straightforward. Then, you will be able to deposit on apps and sportsbooks using Neteller; some of the best amongst the Neteller operators are BetMGM IN app, DraftKings Sports app, FanDuel sportsbook, and PointsBet.
Downloading a sportsbook
Although sportsbooks are real money-wagering apps, they are simple to download and set up. Presuming you have picked your favorite Neteller sportsbook from above, it is now time to decide what format you would like to use it on.
If you are using a laptop or computer, you can access Neteller betting sites directly from your browser. Simply search the sportsbook name and being the sign-up.
Mobile bettors need to head to your relevant app store, Android or Apple and search for your chosen online betting site. The mobile app allows you to bet, check odds and make adjustments wherever you are; mobile betting is the future.
Once you have chosen your preferred betting platform, you need to sign up to access the sportsbook.
Please ensure that you have some valid identification to hand when signing up to a gambling site. Many sites may ask you for an ID to prove your age or to keep a copy on file; a passport or a driving license will work just fine.
All signed up? It's time for your first Neteller deposit in your betting account.
Depositing using Neteller
Now your Neteller betting sites are ready to go, and you have money in your Neteller account, you are prepared to go!
A Neteller deposit is quick and straightforward on most online sportsbooks. All you need to do is head over to deposit or add funds and top up your sportsbook wallet.
To get the most out of your betting experience, read into the welcome sportsbook bonus available with each site. The welcome bonus can double your money to play with, give you free bet stakes, and even reward your money back in free bets if you lose your first bet. It is vital to read through the t's and c's to understand the minimum odds required to activate the welcome bonus.
Please be aware that most sportsbooks have a min deposit of $10-$20 and a fairly simple sign up process.
Neteller withdrawal options
Neteller has a wide range of withdrawal options and a reliable system, your money will be in your bank account before you know it.
Withdrawal options: bank transfer, crypto wallet, MasterCard, Visa, member wire, merchant sites, money transfer, NET+ pre-paid MasterCard, and Skrill.
Unfortunately, withdrawal fees occur with Neteller on all methods but merchant sites.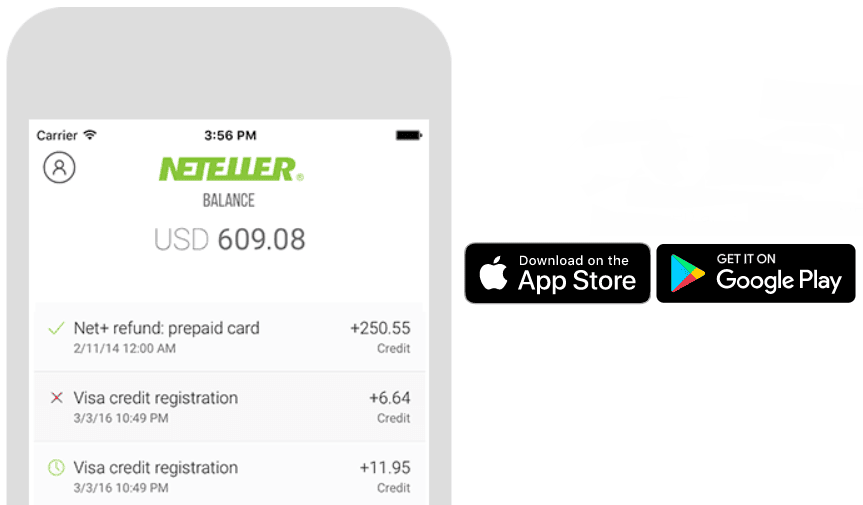 The story of Neteller
Neteller originates from Canada, having established itself back in 1999. Neteller US came around in 2007 after making its way from the UK.
Interestingly in 2007, the founders of Neteller found themselves in trouble with the law and were arrested by American enforcement officials. The company was temporarily frozen but began trading again shortly after.
Optimal payments bought out Neteller for 1.1 billion euros in 2015, which catapulted them to the forefront of online transactions in the USA. The company not only owns Neteller, but they are behind Skrill and Paysafecard.
Neteller betting sites payout and deposit times
Payout and deposit times will always vary amongst the parties that Neteller is operating with. However, the most important thing is that Neteller deposited to online sportsbooks is instant. If you are transferring from one Neteller account to another, this is also instant.
Withdrawal times take a little bit longer with Netelller. Each withdrawal from your Neteller account is reviewed by the internal team, which takes up to three business days. Once processed internally, it takes 2-6 hours for the funds to appear in your bank account or the chosen payment method. The only alternative faster sportsbook deposit method is Venmo.
Legal and age requirements
You must be at least 18 years old to create a Neteller account. Opening an account under the age of 18 is fraudulent. You must personally only have one Neteller account; creating multiple or bogus accounts can lead to your account being suspended.
Why bet with Neteller sportsbooks?
A Neteller account is perfect for online sports betting; once you set up a Neteller account, Neteller betting sites become easy to bet with. When you input the details of your credit or debit card once, you won't need to do it again on several different sites; let Neteller do the hard work.
Perfect for those who travel, Neteller is widely available across many countries and has excellent mobile compatibility.
As a personal Neteller customer, I have a massive amount of faith in their first-class customer support. Getting through to Neteller for help is much easier than your average bank account.
Can you get a Neteller card?
Unfortunately, you can not get a physical Neteller card. However, Neteller offers a pre-paid online MasterCard that allows you to make online purchases where accepted.
As a virtual card, you can make contactless payments and add the card to your virtual wallet on your phone. This means that you will not be able to withdraw cash with a Neteller pre-paid Mastercard.
The cons of Neteller betting sites
Unfortunately, to use Neteller, you will have to pay fees for transactions. Neteller deposits, withdrawals, and transfers typically will have a fee for using them.
Neteller deposits are varied but typically vary between 0-2.5%. The fee charged for a Neteller deposit depends on the account you are transferring to; VISA and Mastercard are billed at 2.5%.
Withdrawal options are charged at a slightly higher rate but again vary.
Visa and Mastercard debit/credit card withdrawals have fees between 0-3.99%.
Bank transfer withdrawals are charged at $10.
If you wish to wire another member, then the fee is $12.75.
For a full breakdown of fees, please visit:

https://www.neteller.com/en/fees
Other popular betting payment methods
Neteller fees, unfortunately, cast a grey cloud over the online payment service and may instantly put people off Neteller betting sites. If you are looking for alternative payment methods for sports betting, check out our recommendations below.
Paypal: This is the best alternative e-wallet to Neteller and, in our opinion, is the best form of payment method available for online sports betting. Unlike Neteller, Paypal only charges fees for business-to-business transactions, and you can send, deposit and withdraw money for free. Paypal is the world's most popular e-wallet and is accepted on nearly every sports betting site. Tap our link for an overview of the

IN PayPal betting sites

.
Visa / Debit / Credit cards– If you are looking to cut out the middle man and use your card directly, this is not a problem. Visa and Debit are accepted on all the online betting sites that we reccomend.
Bank Transfer- If you are looking to top up your account and don't have your card details, a bank transfer is a great option. Nearly all online sportsbooks will offer bank transfers. However, the only downside is the time it can take to complete a transfer. Prepare for up to 24 hours transaction time with many major banks, and in some cases, transactions can take 3-5 days.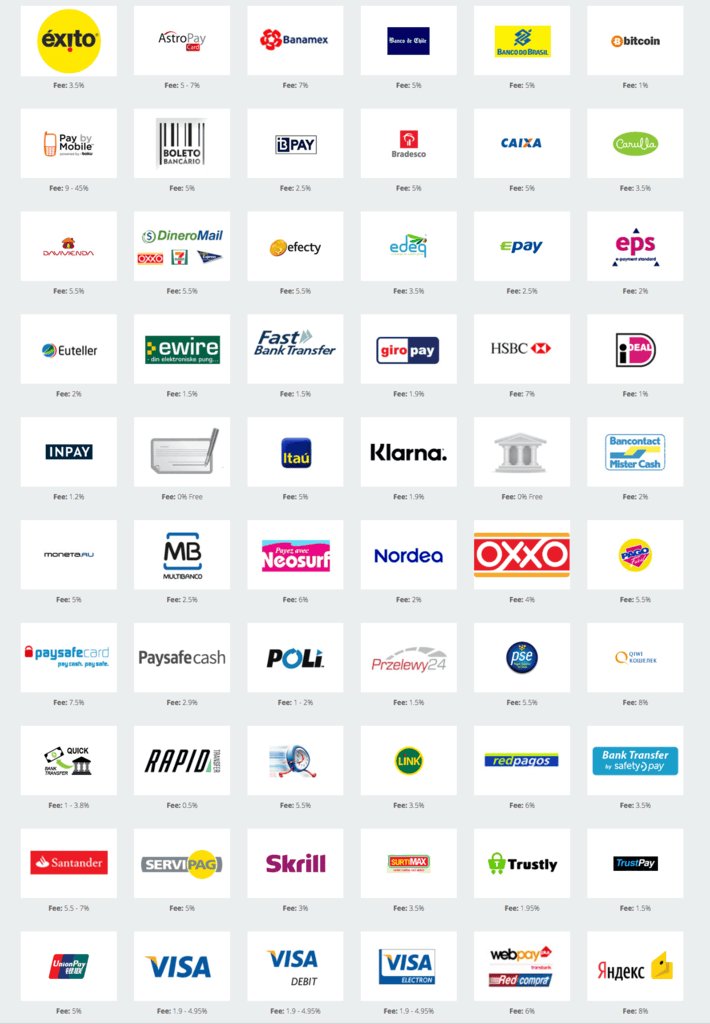 Neteller Betting Sites FAQs