How to Bet on DraftKings Sportsbook
DraftKings Sportsbook is undeniably the market leader in US sports betting, supplying sports fans across several states. DraftKings was a primary daily fantasy sports provider, and now bettors can enjoy its top-tier sportsbook as well.
It's easy to place bets on the DraftKings sportsbook app in practice, but sports wagering can often need a bit of extra explaining, especially if you are new to betting online. For example, do you know how to place money line or prop bets? Many new users in recently legalized states like New York won't even know what they are.
As a result, learning how to bet on DraftKings sportsbook is critical to your sports betting success. Using the sportsbook is simple, whether you are wagering money on football or the NBA. Indeed, it won't take long to learn the basics when betting on the DraftKings app or desktop site.

How to sign up at DraftKings Sportsbook
Before the specifics regarding how to place a bet on DraftKings, this is how to sign up on the IN sportsbook and register:
Visit the

sportsbook.draftkings.com

site and click on "Sign Up" in the top right corner to register.
Next, provide basic information like name, date of birth, and email address.
Use the

DraftKings Sportsbook promo code

when joining to claim the bonus. Currently, the operator is offering a $1,000 first deposit bonus. This is a great way to boost your bankroll.
Customers will need their Social Security Number and other information to complete the entire registration process.
To make a DraftKings Sportsbook deposit, navigate to the deposits section of the website or the official DraftKings Sportsbook app. You will then need to choose a deposit option and amount.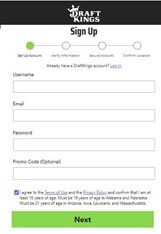 As you can see, registering with the sportsbook is straightforward. After registration is complete, you are now ready to place a bet on DraftKings.
Sometimes people ask, how old do you have to be to bet on DraftKings? The answer is the same as any other US sportsbook app, with sports fans needing to be over 21 to play on the DraftKings Indiana sports app or site.
If you need help with how to bet on sports, this DraftKings for dummies sports betting tutorial will tell you everything you need to know.
How to Bet Money Line on DraftKings
Money line bets are among the most common types of bets on US sportsbooks, especially for new users. These types of wagers are the simplest, so they're a must when looking at how to bet on DraftKings sportsbook.
Money line wagers are perfect for bettors looking for a straightforward win or lose game outcome type bet. Each sports game will have an odds favorite, indicated by a minus sign, and an odds underdog, represented by a plus sign. A number corresponding with the odds of winning or losing will follow, often referred to as DraftKing betting lines.
For example, take a hypothetical Super Bowl between the New York Giants and New England Patriots:
New England Patriots (-400)
New York Giants (+200)
Money line bets always come with a base of $100. So, in this example, bettors placing $400 on the New England Patriots will win $100. Meanwhile, placing a $100 bet on the New York Giants would bag you a $200 payout.
Compared to other online sports betting variations, money line wagers are certainly the least complicated. Here is a step-by-step look at how to bet money line on Draftkings:
Open the Draftkings Sportsbook app or head to the

desktop site

.
Choose something to place a wager on. Whether it is football betting or

NFL game sports wagering

, the possibilities are endless at DraftKings sportsbook.
Bring up the bet slip when you have selected a specific game you want to bet on.
Select Money Line and place your wager. The rest is down to fate!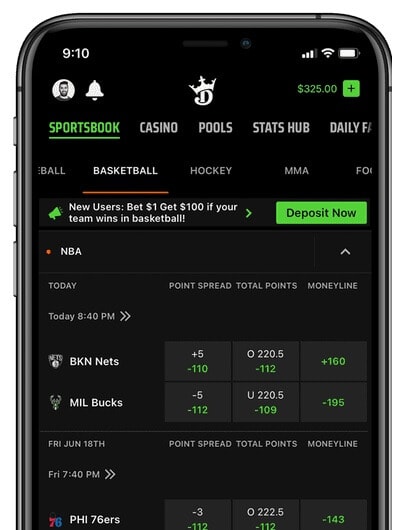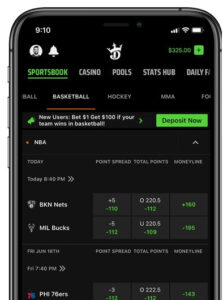 How to Bet Over/Under on DraftKings
There are various sports betting options for US bettors to sink their teeth into. Over/under bets can be a great way of making games more exciting whilst simultaneously offering a huge potential payout. You may also hear over/under bets called total bets, which is an excellent pointer to what this type of bet means.
In essence, players place an over/under bet if they are trying to predict the number of times something specific may happen during a game. For example, how many points a particular NBA player might make throughout a match. The individual odds will tell you how much you stand to win if you successfully predict the total number of outcomes in the match.
As an example, let's say you want to place an NBA over/under bet at DraftKings Sportsbook. Specifically, for the New York Knicks to score above a total of 80 points. If they are successful you would win, but you would lose if the outcome is below 80 points.
Look below for how to place a bet on DraftKings using over/under wagers:
Fire up the

DraftKings app

or head to the

DraftKings NY site

.
Search the extensive selection of sports games at the sportsbook for a game to bet on. It is worth remembering that odds and payouts can be more significant for over/under bets on massive events like the Super Bowl.
There will be various total bet options at DraftKings. Indeed, this is an area in which DraftKings Sportsbook excels. When you have found one that catches your eye, place your stake and click "Place Bet" to add it to your bet slip.
How to do Parlay Bets on DraftKings
Ever wished you could wager across several matches during a football betting session? DraftKings sportsbook offers parlay bets which let you do precisely this, and the potential payout can be huge. Of course, the odds tend to be higher with parlays as you must correctly guess the outcome of several games rather than one. However, winning at parlay bets can deliver a much larger payout compared to betting on each game individually.
As a result, many people think parlay bets are the best way to bet on DraftKings. The sportsbook can cater to parlays spread over several different sports games and teams. It also offers same game parlay bets that cover various specific match outcomes under one umbrella. Moreover, the Draftkings sportsbook app and site showcase intuitive design to make parlays easy to place, streamlining the sports betting process.
One of the main reasons why parlays are so popular is that these wagers can include various bet types, such as:
Money lines
Over/Under
Point Spread
Furthermore, you will often find DraftKings sportsbook offers that result in parlay boosts for various events. Bettors can receive an even bigger potential payout from a single wager when betting parlay. You can use a parlay calculator to work out exactly how much you could win. Find out how to place a bet on DraftKings using parlays below:
First, search for your desired sport using the DraftKings app or DraftKings NY site.
Select two or more games, head to the bet slip and click "Parlay". Alternatively, for same game parlays, toggle the "Same Game Parlay" switch on a particular game and choose from the available options.
Remember, sports betting fans can include bets like point spread and prop bets in same game parlays.
Once you have chosen your options, set your wager and click "Place Bet".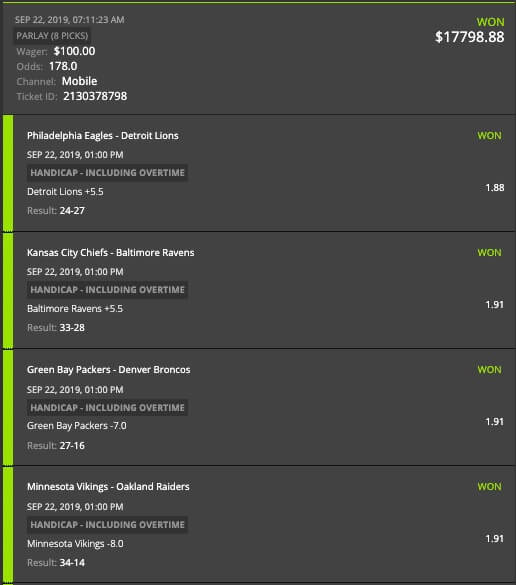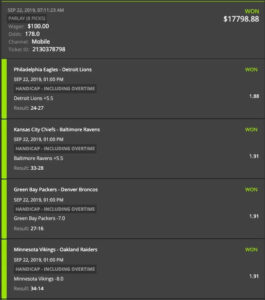 How to do Prop Bets on DraftKings
Prop bets can be the most exciting type of betting available on the DraftKings Sportsbook app for eagle-eyed online wagering enthusiasts, especially if you win. Prop bets are also known as proposition bets or side bets, and their primary function is allowing punters to bet on specific events that happen during a game.
Prop bets generally use a money lines mechanic, which is helpful as punters can easily anticipate their potential winnings and the odds of winning. They are a fun way to wager on a game to make it more interesting, and many players place prop bets alongside standard money lines or parlays to make things even more exciting.
So you have a better idea of how betting at DraftKings works using prop bets, here are a few examples:
Placing a team bet on the number of goals scored during a soccer game.
For football betting, prop bets can include things like how many touchdowns a specific player will score during a game.
Some players might want to bet on the precise number of three-pointers scored by a

basketball

player during NBA events.
The DraftKings sportsbook app has plenty of options regarding prop bets. This is how to use them:
Load the

www.sportsbook.draftkings.com

app or head to the DraftKing site to get started.
Select the sport you would like to wager on. Afterwards, you can choose an event to set your prop bet on.
Next, all the available prop bet options will appear on the screen. Click on your desired prop bet to add it to your bet slip.
Set your wager, and away you go!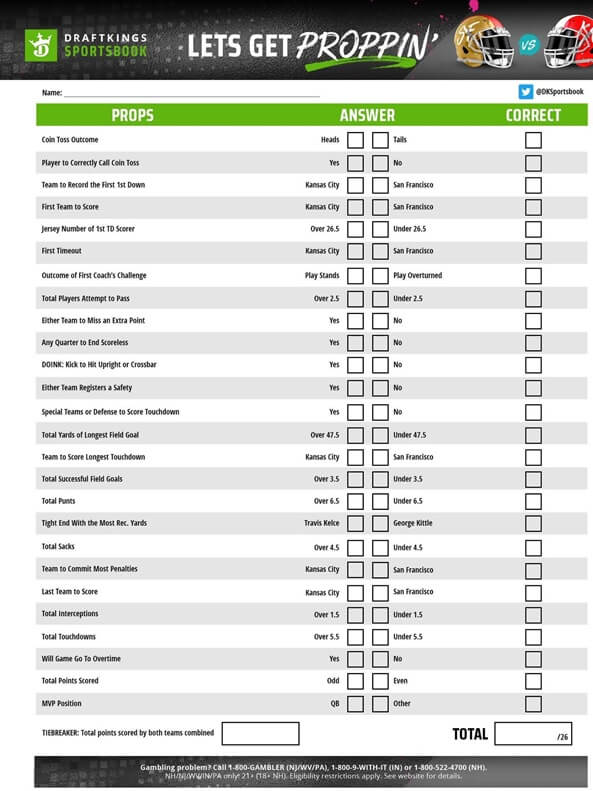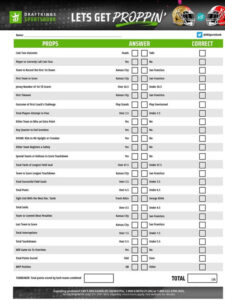 How to do Teasers on DraftKings
Teasers are easy to place bets on DraftKings and are similar to parlays. However, there is an added scope for customization with teaser bets, with things like totals or point spreads subject to adjustment. Most punters use teaser bets to modify the odds and money lines associated with a match by buying some  "points". This is typically set at 6 for football betting and 4 for basketball.
You must place a parlay bet on 2 or more events in exchange for these points. As a result, your odds of winning on each match increase, but for the whole teaser bet to win, you will need to have complete success across the entire parlay bet.
For example, let's say the Tampa Bay Buccaneers (-7.5) are up against Dallas (+3), whilst Indianapolis Colts (+1.5) play Seattle Seahawks (-4). You could use a 6 point teaser bet to make the odds for the first game look more attractive and the potential payout for the second game much larger. In doing so, the bet would look like this:
Tampa Bay Buccaneers (-1.5)
Indianapolis Colts (+7.5)
For the teaser bet to win, both these total points must be satisfied. As you can imagine, teaser bets are a great way to create a slightly different angle when wagering with parlays. Luckily, DraftKings betting lines make these wagers potentially lucrative, and the user interface makes it easy to place bets. Here is a look at how:
Open the app or

head to the DraftKings Sportsbook site

.
Choose the sport you wish to focus on.
Open up the bet slip and click on "Parlay". You will then find the different teaser options below.
Choose the conditions and parameters for your teaser bet, set your wager and then press 'Place Bet'.
How to Bet Round Robin on DraftKings
Round robins are similar to parlay betting. However, a round robin bet incorporates lots of smaller parlays from a more extensive list of possible bets. DraftKings Sportsbook has a broad range of round robin bets that allow players to place parlays across several games. Furthermore, round robin bets aren't contingent on all outcomes being guessed correctly. You could lose on part of it and still receive a payout if the rest of your predictions come to fruition.
As an example, let's take 3 hypothetical football betting events:
New England Patriots (-5.5) vs. New York Jets
Baltimore Ravens (-4) vs. Pittsburgh Steelers
Las Vegas Raiders (+6) vs. Denver Broncos
If you place $20 on each, DraftKings may then split these into a round robin parlay combination like this:
| Parlay | Risk | Potential Payout |
| --- | --- | --- |
| New England Patriots (-5.5), Baltimore Ravens (-4) | $20 | $52 |
| New England Patriots (-5.5), Las Vegas Raiders (+6) | $20 | $52 |
| Las Vegas Raiders (+6), Baltimore Ravens (-4) | $20 | $52 |
If all 3 scenarios satisfy the points spread, you would win $156. If just 2 outcomes are correct, you will win one parlay and receive $32. Lastly, you will lose all parlays if only one points spread is satisfied or none.
Look below for a quick step-by-step look at how to place round robin bets on DraftKings Sportsbook:
Open the app or head to

www.sportsbook.draftkings.com

.
Choose your desired sport.
Open the bet slip and click on "Parlay". As with teasers, you will also find an option for Round Robin bets.
Place your stake and hope for the best!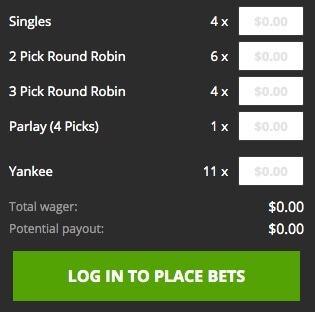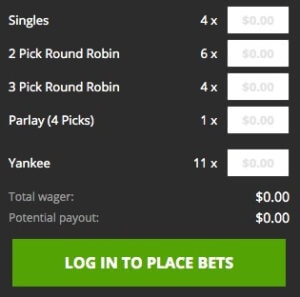 How Does DraftKings Sportsbook Work?
Originally, DraftKings was a celebrated daily fantasy provider, so it is no surprise that its transition into the Indiana sportsbook market has been exceptionally smooth. Aside from the generous odds and wide range of betting options, players love DraftKings because of its smooth and intuitive layout. Of course, before you access the different options and bet slips, you need to register. This is simple, and you can find instructions at the start of this DraftKings for dummies sports betting tutorial.
Once registered, you need to make a DraftKings Sportsbook deposit before you can place any bets. Remember to opt-in to the DraftKings promo offer, as this can give new players a $1000 deposit match user bonus. Afterwards, you are free to choose from a multitude of events, with everything from football to soccer covered.
After picking an event, DraftKings has supplied an intuitive bet slip that shows the different options available. All you need to do is choose one and set a stake, before pressing "Place Bet". Afterwards, you can find details on all active bets under the "My Bets" section of the app or site. Learning how to bet on sports has never been so easy!
One last thing to consider when asking how to use DraftKings is the list of available states for this sportsbook. Bear in mind only players in the following places can bet at DraftKings:
Arkansas
Colorado
Illinois
Indiana
Louisiana
Iowa
Michigan
New Hampshire
New Jersey
New York
Pennsylvania
Tennessee
Virginia
West Virginia
Wyoming
Deposit options at DraftKings Sportsbook
To make a DraftKings Sportsbook deposit, head to the relevant section of the website or app. Players can enjoy a range of deposit options, with most of them also available for DraftKings cash out. Here is a full list of deposit options:
Visa
MasterCard
American Express
Play+ Prepaid Card
DraftKings Gift Card
VIP Preferred e-check
Online banking
Cash transactions through participating retail stores
Wire Withdrawal
You can find further information below:
| Payment Method | Min/Max Deposit | Min/Max Withdrawal | Fee | Speed |
| --- | --- | --- | --- | --- |
| Visa | $10/Unlimited | $10/Unlimited | Free | Instant |
| MasterCard | $10/Unlimited | $10/Unlimited | Free | Instant |
| American Express | $10/Unlimited | $10/Unlimited | Free | Instant |
| Play+ Prepaid Card | $10/Unlimited | - | Free | Instant |
| PayPal | $10/Unlimited | $10/Unlimited | Free | Instant |
| DraftKings Gift Card | $10/Unlimited | - | Free | Instant |
| VIP Preferred e-check | Unlimited | Unlimited | Free | In-person but quick |
| Online banking | $10/Unlimited | $10/Unlimited | Free | Instant |
| Cash transactions through participating retail stores | $10/Unlimited | $10/Unlimited | Free | In-person but quick |
| Wire Withdrawal | - | $10/Unlimited | Free | Up to 2 hours |
Downloading the DraftKings Sportsbook App  
The DraftKings app is available to play on Android devices and iPhones for a bettor accustomed to using their mobile. Users report a straightforward layout that makes it easy to find specific games or total points, resulting in a superior mobile betting experience. Look below for a guide on downloading the DraftKings app:
Head to the Google Play store or Apple Store.
Search for "DraftKings".
Press download and install.
All reviewed sports betting options and markets are covered through both the app and the DraftKings sportsbook site. If you are facing any issues placing bets, check out our DraftKings troubleshooting guide.
FAQs
Can I bet with DraftKings Casino in Indiana?
DraftKings Casino is not legal in Indiana. The state is yet to allow online gambling activities outside sports betting, so you can only use the betting app in the Hoosier state.