The best-rated apps for betting on football & the NFL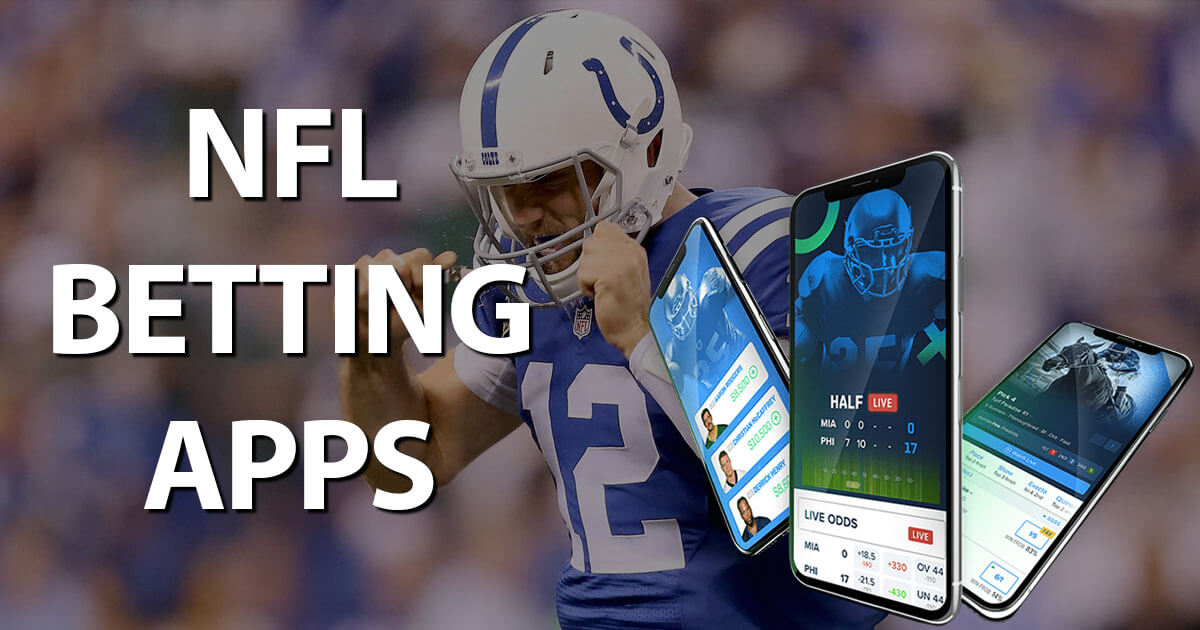 Betting on football is the most popular market in US sports gambling. Gone are the days of having to visit a sportsbook to place a wager. You can now back your favorite team straight from your smartphone on one of these NFL betting apps.
As sports betting has grown recently in the United States, people are on the lookout for the best sports to bet on as they seek to make some money through online gambling. As more states open up to legalized sports betting, placing a bet on your team has never been easier. Whether you are in Indiana using IN sports betting apps or one of the many other legal states, there are several reasons why you would want to bet on the most classic American sport of them all; football.
This page will help to inform you about the best NFL betting apps where you can get involved in all of the football action. We will look at how to read football odds, the types of bets you can place on the NFL, what makes a good football betting app, and more. If you are on the lookout for an NFL betting app to use on your smartphone or tablet, we've got you covered.
It is worth mentioning at this point that football represents the most popular sport that US residents bet on. Consequently, there is a vast amount of NFL gambling app options available for bettors. This has led to many looking for the best NFL apps for iPhone or the best NFL betting app for Android. Although there are hundreds of apps out there, they are not created equal. Ultimately, we want to answer that big question. What is the best NFL betting app?
Best NFL Betting Apps for Android & iOS
If you are looking for the best sportsbook app to bet on the regular season or the Super Bowl, the DraftKings sportsbook app is our overall pick.
#1. DraftKings Sportsbook app
DraftKings is a well-known operator in the US, mainly for its daily fantasy sports contests. They were one of the first licensed sportsbooks to launch in the US and have one of the best setups for wagering on the NFL and football. The company has since expanded into numerous states and offers a wide range of NFL betting markets.
Standout feature: In-Game betting
Odds: 4/5    Promos: 4/5     Design: 5/5    Markets: 5/5
#2. PointsBet Sportsbook app
Australia-based PointsBet went live in New Jersey in 2019 and has since expanded its operations into other states. The app features a unique betting option known as PointsBetting. The brand has agreed deals with sports teams and broadcasters as it continues to aggressively pursue market share. The app is very easy to use and the offer some of the best odds when it comes to football.
Standout feature: Pointsbetting
Odds: 5/5    Promos: 3/5     Design: 3/5    Markets: 4/5
#3. BetMGM Sports app
Formerly known as playMGM, BetMGM has rapidly grown to be one of the most popular US sportsbooks, especially for football bettors. MGM Sports has one of the best sportsbook apps and they offer an unrivaled range of features. MGM has made significant progress in multiple states, and they plan on becoming one of the best sports betting platforms throughout the US.
BetMGM offers a great range of bet types, including multi bets, singles, and parlay bets. So much so, they are one of our recommended parlay mobile betting apps.
Standout feature: Parlay betting options
Odds: 4/5    Promos: 3/5     Design: 4/5    Markets: 4/5
#4. FanDuel Sportsbook app
FanDuel, like DraftKings, was ready to roll after the landmark court decision in 2018. FanDuel became one of the first online betting options available in NJ and is now well established in other states. The iPhone & Android app from FanDuel is regarded as a visually appealing, easy-to-use platform with many excellent wagering options. There are loads of markets available for football and they run some of the best NFL betting promos put of any licensed book. Thanks to its early cash out feature, FanDuel also secured its place on our best football cash out betting sites list as well.
Standout feature: Cash Out
Odds: 4/5    Promos: 3/5     Design: 3/5    Markets: 4/5
#5. BetRivers Sportsbook app
BetRivers is part of Rush Street Gaming, who are well-known in the gambling industry. BetRivers has one of the best loyalty programs available and offers excellent betting options via its app and desktop site. Rivers has always been known for their generous football odds and these are all accessible on the app. Dedicated apps are available for iOS and for Android, the operator also runs a mobile site for those who don't want to download an app.
The app may not have the same appeal visually as some of its competitors, but overall, BetRivers scores a touchdown when it comes to betting on football.
Odds: 4/5    Promos: 3/5     Design: 3/5    Markets: 3/5
Standout feature: Fast deposits & withdrawals
If you are looking for the best app for NFL games, you won't go far wrong using any of the above apps to bet on the NFL. Additionally, if you are looking for sports betting apps for NFL future prop bets, you can find those bet types at any of the apps above. We have spent countless hours going through top NFL betting sites and believe the above list provides the best options.
One great advantage to using one of these apps is you can ditch your standalone free NFL scores app as you can check on all the game scores quickly, and easily straight from your sportsbook app. You don't have to place a wager, they are just very quick to update scores and play.
A surge in online gambling has led to numerous NFL betting sites being introduced throughout the US. Thanks to constant media coverage, and readily available statistics, bettors have all of the information they need to participate in serious football betting. Betting on the NFL is appealing as there are 256 regular-season games and several wagers you can make. Throw in some top betting apps that offer bonuses and promotions such as free bets with features such as cash-out; you can see NFL gambling online has snowballed.
Other apps you may want to consider also include the brand new Caesars Sportsbook app, and the Unibet app, both also offer an excellent range of football betting markets and opportunities.
What Makes A Good NFL Betting App?
We wanted to show how we decide which apps we feel are the best for betting on the NFL. There are some crucial factors to consider before you you start betting for real money on NFL games. The most important things to think about before committing can be found below.
Safety and Security
One thing we always check on apps for betting or any online site for that matter is its safety and security. All of the apps in our list have a reliable gambling regulator's license and are located in a legal jurisdiction. It is essential that players are protected when betting on the NFL online.
All of the betting apps above feature security systems such as SSL data encryption to ensure player information is protected. This means that players' banking details are protected at all times.

Additionally, we also feel the reputation of mobile betting sites is important. NFL betting sites that have a trustworthy reputation in the industry and a clean history and score well when we rank online betting sites.
NFL Betting Options
Although multiple betting apps offer action on the NFL, they are not all the same regarding the amount of betting options. As we carried out our extensive search for the best NFL betting apps, we looked for platforms with a wide range of bets. Apart from the standard wagers, we looked for apps with a lot of prop bets and NFL futures options. We also looked to see if any apps offered special wagers for the Super Bowl.
Compatibility
If you have never used an NFL betting app before, you may not realize just how convenient it is when you have the ability to place bets from the palm of your hand. It is an excellent option when you can simply pull out your phone or tablet and place some NFL bets. There is no need to visit your local retail sportsbook or load up a site on your desktop computer. You can bet on the NFL on Android and iOS devices.
Operators are always quick to release apps onto the market so customers can download and start to place a bet. As new features like cash out and in-game betting come along, the apps need updates. Each update will be in enhanced security, faster navigation, and more markets and features. All the apps listed on the page are available for newer Android and iOS devices. As long as your mobile is less than 5 years old, you should have no problem downloading and installing any of the apps.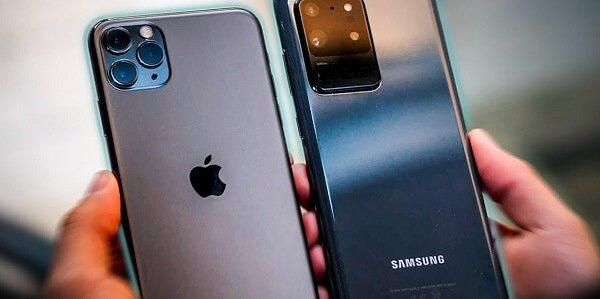 We suggest you use more than 1 operator as if they are having technical issues, you always have a backup option just in case.
Bonuses and Promotions
It is common to find NFL betting apps offering welcome bonuses, and free bet offers to encourage people to sign up. However, we don't feel that bettors should settle for an average promotion. We scoured the market looking for the best NFL apps with excellent bonus potential. If you take up our recommendations, you will discover ways to receive bonus matches and promotions while you bet online.
Banking
It is vital that when you are betting on the NFL online, you have flexibility regarding making deposits and withdrawals. All of our NFL betting apps have numerous options to make payments efficiently and quickly. As you look further into our recommendations, you will come across popular choices, including the following:
Visa
Mastercard
Skrill
Neteller
Online Bank Transfers
Each app is created differently, so the amount of payment options available will differ. The best NFL betting sites will also process withdrawals quickly, and bettors should expect to wait no longer than 24-28 hours to get their money from e-wallets such as PayPal. If you want to know more about banking on a sportsbook, then our sportsbook cashier guide is just what you need to read.
Customer Support
If you decide to register with one of our recommended NFL betting sites, you will always have access to top-quality customer service. We tested each of the sites we have listed and found that they answered our queries quickly and efficiently. Thanks to 24/7 support from agents across several contact options, the NFL betting apps listed on this page provide an excellent service.
Types Of NFL Bets
Once you have found your preferred NFL betting app, you will have access to a huge amount of different types of bets you can place. Here, we will list some of the most prominent NFL bet types you can place from your fingertips.
NFL Prop Bets
Prop bets create some extra excitement when betting on the NFL. With these types of wagers, people can bet on a variety of topics outside of the classic bets. Some examples of various prop bets you may come across include:
How long will the national anthem last?
Which player will score the first touchdown?
What color Gatorade will be splashed on the coach?
Although they are quirky, they are fun and add another layer of possibilities to the traditional bet types.

NFL Spread Bets
Among the most common NFL bet types is the spread bet. When you choose this bet type, the NFL betting app will post a spread on the game.  This spread represents the number of points they think one of the teams will win by. Naturally, it will also reveal how many the other side is expected to lose by.
NFL Moneyline Bets
These are the most straightforward bet types. A moneyline bet allows you to choose which team you think will win the game. If you are correct in your prediction, you'll win your NFL moneyline bet. There is nothing more to it than that.
NFL In-Play Bets
Also referred to as live betting, this is a new and exciting way of betting on the NFL. Rather than placing your bets on the NFL before the games start, you can now wager as the games happen. An example of an in-play bet would be which team will score next.
NFL Over/Under Bets
Over/under betting is one of the most straightforward ways of wagering on the NFL. For every NFL game, sportsbooks will list a total number of points they expect both teams to score combined. It is then left for the bettor to decide if they believe the final total will come in over or under the amount posted.
NFL Futures Bets
NFL futures bets offer players the potential to win big. Rather than betting on games that are happening soon, futures bets allow players to wager on things happening weeks or months in the future. For example, you could place a futures wager on the team you think will win the Super Bowl before the regular season begins.
NFL Betting Apps
What does NFL stand for?
NFL stands for National Football League.
What can you bet on in football?
There are a variety of things you can bet on in football. There is more to NFL betting than money-line betting against the spread and totals. You can also bet on how well a player will perform, who will win team and individual awards, and even the outcome of a single game.
How can I bet on the NFL?
You can bet on the NFL on our recommended sports betting sites on your computer/laptop or mobile!
How can I bet on NFL games?
Sign-up for one of our recommended sportsbooks, deposit funds, and head to the football section. Inside you will find a variety of options for NFL betting. Choose your bet, place your wager, and boom, you are all good to go.