Best 8 FanDuel Casino Slots – These Are the Games You Should Be Playing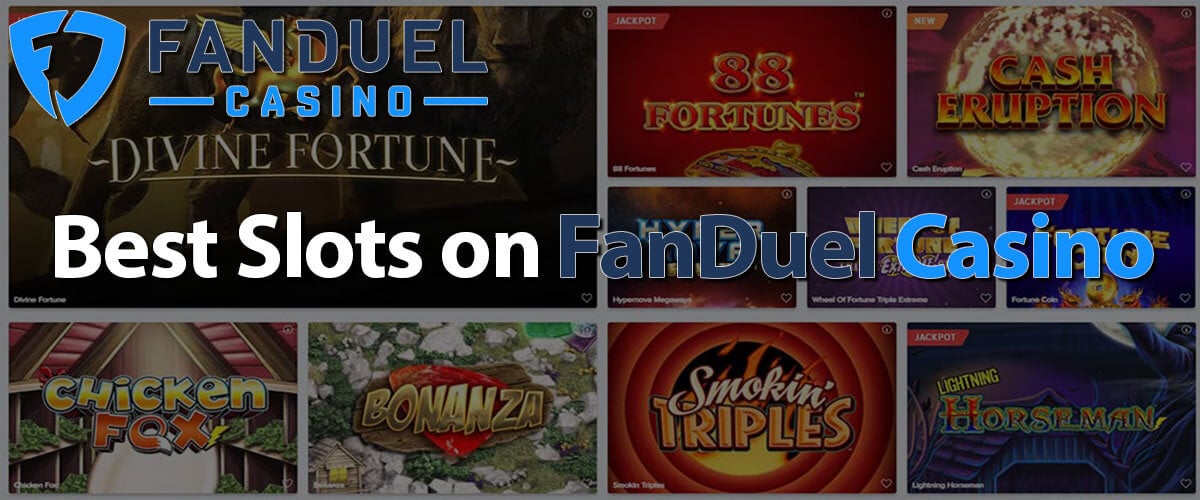 FanDuel was founded in 2009, and since then, the brand has continued to grow its library of impressive options with both classic slots and new slots. So whether you like to play live table games or online slots, you'll be pleased to know that FanDuel Casino not only allows you to play these online but has also got a dedicated mobile app allowing you to play on the go.
So with the extensive amount of options available to you in the world of online casinos, what slot games should you be spending your time on? That's what we'll be discussing in this article. We will be giving you a rundown of all of the best slot games you can find, the highest RTP games, and any promo codes to enhance your online experience.
The FanDuel Sportsbook app can be found in a decent amount of states, and with the rising popularity of sports betting, we're sure other states will be allowed to join in on the fun soon, but for now, you can find the Fanduel casino app in the following states.
Michigan
Pennsylvania
New Jersey
West Virginia
Connecticut
If you are outside one of these states and want to play on these top slot titles, check out these operators below where you can find the same games!
5 FREE Sweeps Coins + 600 Diamonds + 250 Game Coins
Lots of bonuses
Big slots library
Daily rewards
Get 57,500 Gold Coins + 27.5 Sweepstakes Coins
Free to play games
Renowned software providers
Hundreds of awesome games
Responsible Gambling
Before we get into the bulk of the slot games, we would like to remind all users to bet responsibly and to play this kind of game for fun. If you or anyone you know has a gambling problem, call 1-800 GAMBLER to get the support you or anyone else needs. We recommend that all users, new or existing players start by betting small to get the hang of things. This also helps not to drain your resources if the luck isn't in your favor on the day.
FanDuel Casino Slots Promo Codes
New players to FanDuel casino can get up to $1,000 back on your net casino losses within the first 24 hours of your account being created with this welcome bonus. There is a minimum $5 bet and a maximum of $1,000, but in our opinion, this is one of the better promos for new players that's available across all casino apps.
There is also a promo for players who want to get a friend involved; if you just refer a friend and they make a Fanduel casino account, you will both receive $50 in bets to use on the app.
Free to Play Slots at FanDuel Casino
This is something that we believe will really help new players become accustomed to the online casino industry; being able to have a demo of the slot games is something you should really take advantage of when it comes to finding which slot game best suits you. With the demos, you won't be playing for real money, but we assure you this isn't a waste of time because playing a demo before placing real money bets will help you decide if the game you initially pick is the one for you.
5 FREE Sweeps Coins + 600 Diamonds + 250 Game Coins
Lots of bonuses
Big slots library
Daily rewards
Get 57,500 Gold Coins + 27.5 Sweepstakes Coins
Free to play games
Renowned software providers
Hundreds of awesome games
Slots' RTP Percentages
If any users are confused about some of the terms used when searching for slot games, we're here to explain. One of the most used terms is RTP. RTP stands for return to play, and the percentages are a good way to gauge which slots may be for you.
So a quick example, if a slot game has an RTP percentage of 96%, on average, if you spent $100 on the slot game, you would win $96 back, but of course, with online gambling, there is a chance to make more than you put in and with that, also a possibility that you won't make as much as you put in.
FanDuel Highest RTP Slot Games
Now that you know what RTP means, let's take a look at some of the games with the best Return to Player percentages so you can get straight into the games if those are your preference.
| | 🎰Slots | 📈RTP |
| --- | --- | --- |
| #1🥇 | Blood Suckers | 98% |
| #2🥈 | Dead or alive | 96.82% |
| #3🥉 | Halloween Jack | 96.2% |
| #4🎖️ | Bonanza | 96% |
Top 4 Highest RTP Slots on FanDuel
We have detailed each slot separately according to the table above.
#1 Blood Suckers 98%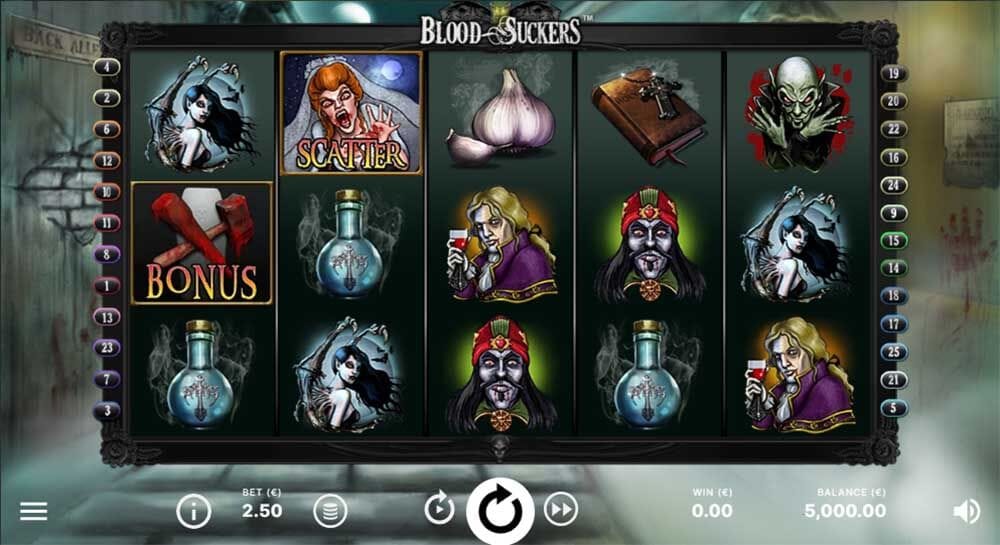 Blood Suckers is a classic slot game that retains a very high RTP percentage of 98%; it's actually one of the highest percentages you'll find throughout the country. Please don't fret about it being an older slot game, though. Blood Suckers has aged like a fine wine with modern features and graphics that still hold to this day; Blood Suckers is still a competitor against the recently released slot games as it's an all-rounded enjoyable experience.
#2 Dead or Alive 96.82%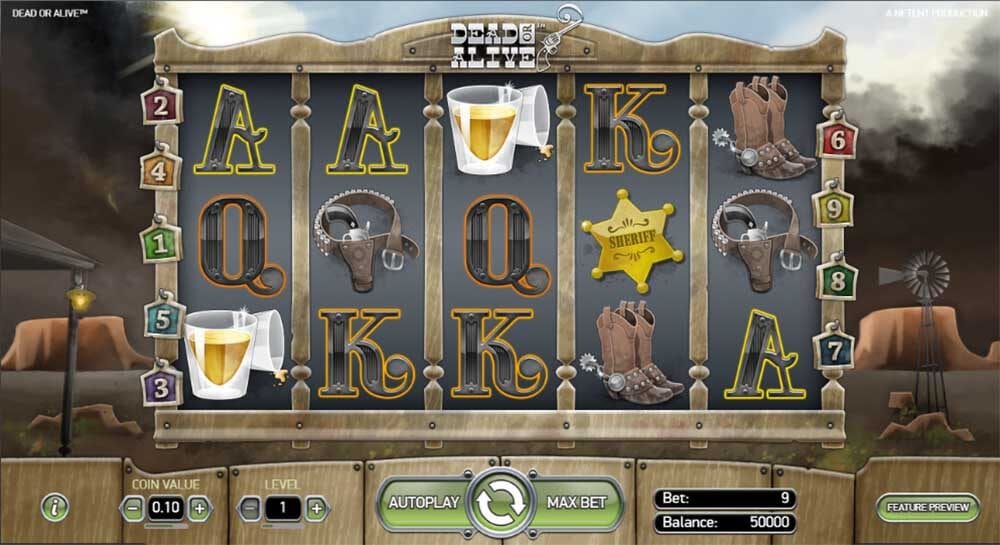 This popular slot game from NetEnt is based on the wild west, A familiar theme with slot games, but in our opinion, this one holds an edge over the others. The game featured several famous outlaws straight from the history books, making it a popular choice for all western lovers. Still, even if the theme isn't for you, the highly respectable RTP percentages and the free spins feature may just convince you. Still, either way, we suggest taking at least a quick look at this slot game. Dead or Alive slot has an improved version, Dead or Alive II, with updated graphics and higher volatility thanks to the multiplier sticky wilds.
#3 Halloween Jack 96.2%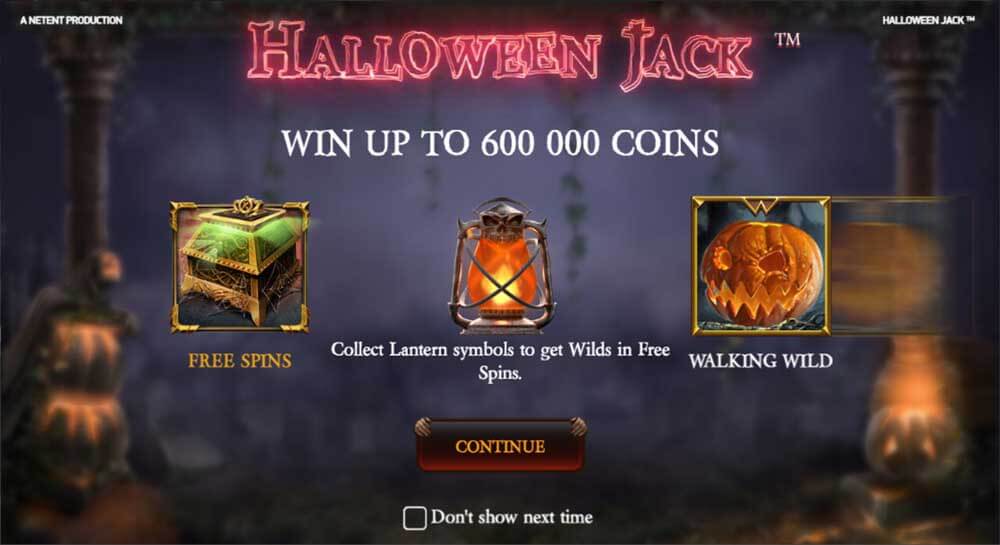 A slot game that the excitement of Halloween spirit to you all year long, Halloween Jack is a NetEnt slot game with a spooky theme, but the one thing that's not scary about this game is its respectable RTP of 96.2%, with a maximum bet of $100 you can win a max of 3000x your base bet. With this one, you will be looking to match symbols and be on the lookout for a vampire who will give you a pretty handsome-looking payout. The Halloween Jack slot is a reskin of the very popular Jack and the Beanstalk slot, having the same slot mechanics but on a Halloween theme.
#4 Bonanza 96%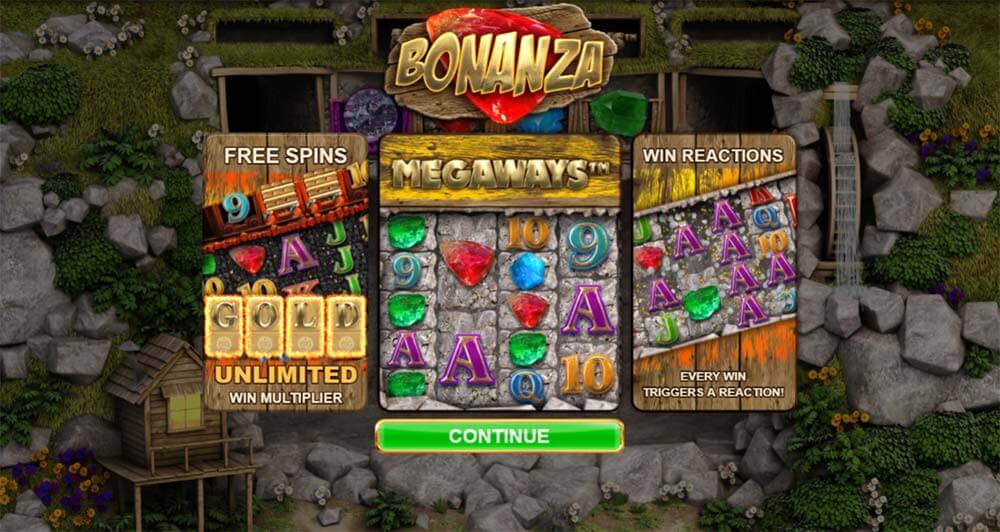 A top-rated slot game amongst the more regular players and the newcomers, you'll find a lot to enjoy with Bonanza, including the free spins feature but also the multipliers you'll be able to get during the game. This slot game features not only great features but a design layout that stops the game from becoming dull to look at after a while, so of course, we suggest when you visit the FanDuel casino app, you at least take a chance on this fan favorite.
Our Favorite FanDuel Slots Games
| 🎰Slots | 📈RTP | 🧑‍💻Developer |
| --- | --- | --- |
| Narcos | 96.2% | NetEnt |
| Gordon Ramsay: Hell's Kitchen | 96% | NetEnt |
| Blood Suckers II | 96.94% | NetEnt |
| Starburst | 96% | NetEnt |
When it comes to online casinos, you may gravitate towards games that have a high RTP. Although we definitely don't think that is a bad plan, we can't help but at least suggest some of our favorite slot games based on the gameplay and designs and with that being said, let us get into it.
Narcos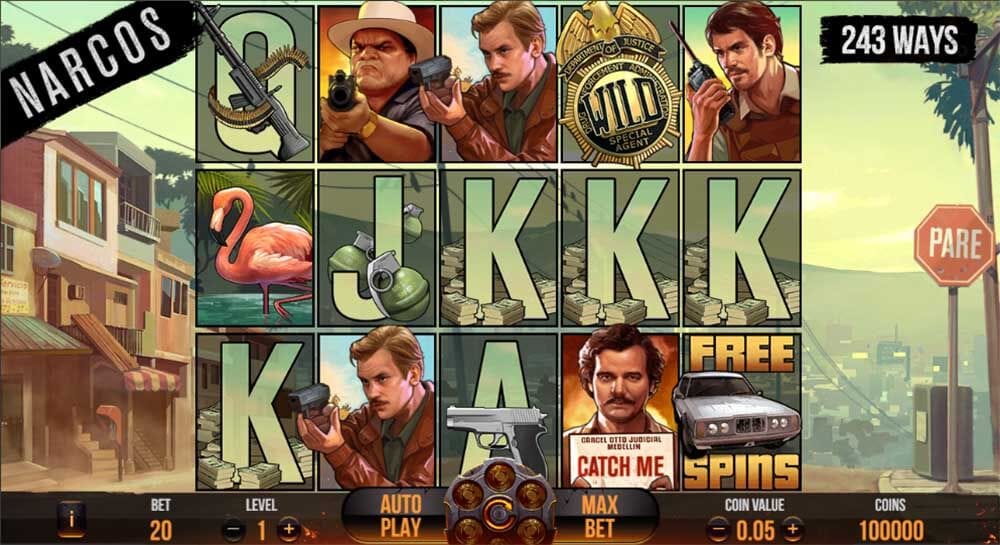 We promise you didn't read that wrong! A slot game based on the highly popular and award-winning Netflix series takes our first spot in favorite slot games. Narcos feels like it does everything right when coming to a perfect slot game, with A respectable RTP percentage of 96.2%, several great features, and a design that pulls you in instantly; we love this game, and so do players since it was released in 2019.
Gordon Ramsay: Hell's Kitchen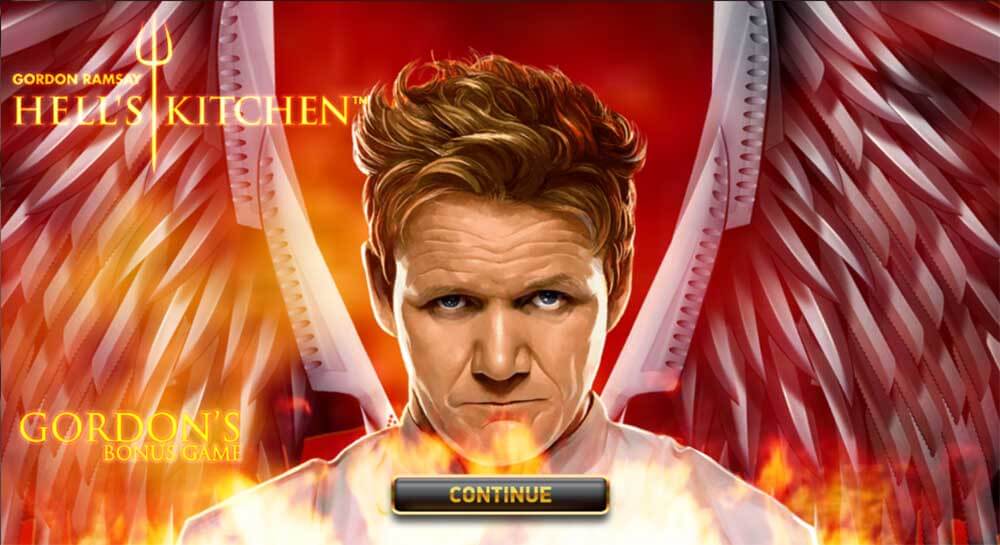 Our next entry is another branded slot game but with a twist but a surprisingly impressive entry. Not only does this slot game lend itself well for large payouts with a 96% RTP, but it also makes the game fun while you do it. Search for Gordan's signature dishes as symbols as you play but also pay attention to the voice you hear in the background because if you've ever thought you can handle the onslaught from Gordan, this is your chance to prove it.
Blood Suckers II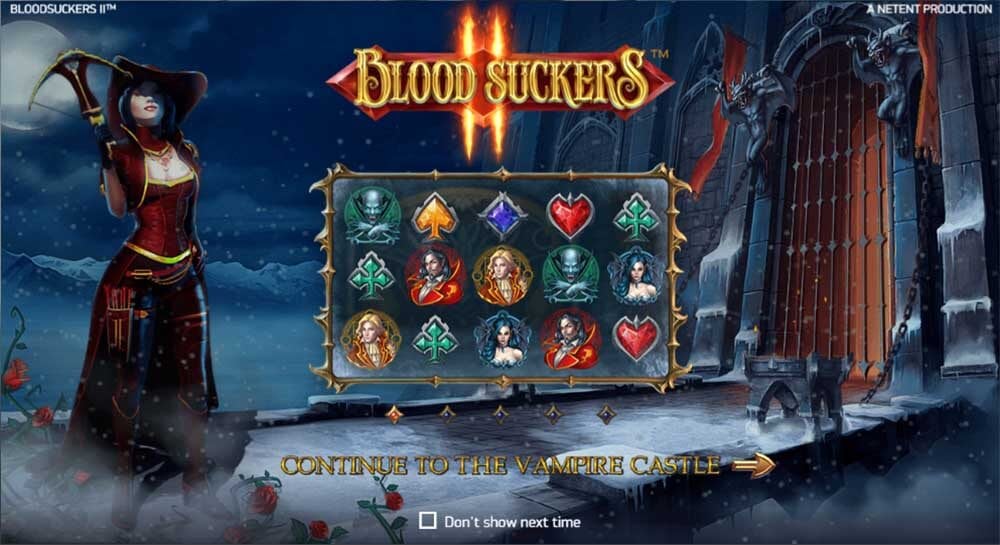 A new and improved version of Blood Suckers, this sequel perfectly takes everything great about the original and adds to it. We especially enjoy the aesthetic of Blood Suckers II, as its graphics and overall visuals are massively impressive. This entry comes with a slightly lower RTP than the original but still above the average with 96.94%; the casino game comes with several bonus features, making this a faithful equal we can recommend.
Starburst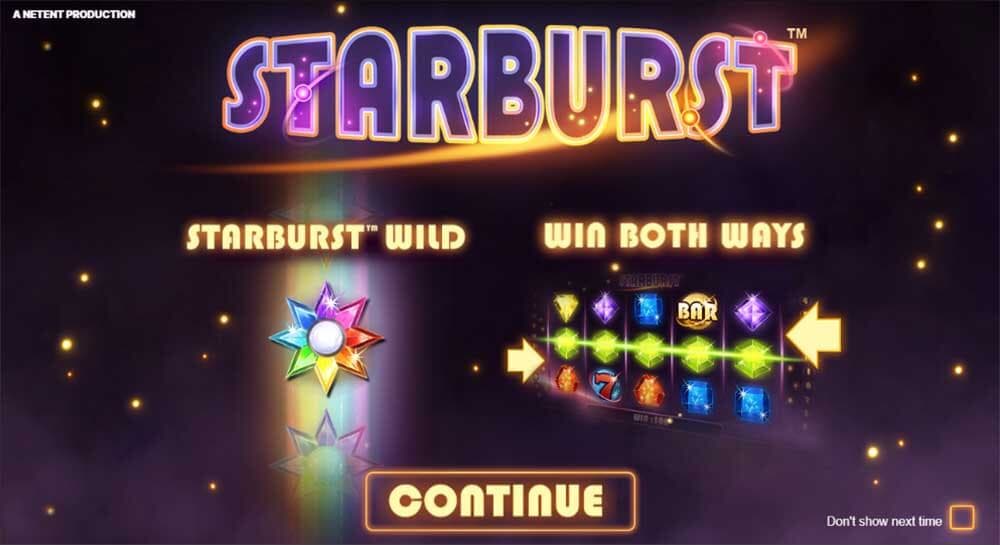 NetEnt has proved itself to be a massive player in the online slot games market, with this entry being almost ten years old and still as popular as ever! The visuals of the Starburst game are astounding, and we believe it's one of the most eye-catching games in the market. This game has been a mainstay at the top of the market, especially after it was improved and optimized for mobile play allowing all users to take their favorite slot game on the go. Enjoy the 96% RTP percentage, the wild features, and the bonus re-spins in this classic. Starburst slot also has an improved version, Starburst XXXtreme, with crazy multipliers that make it a highly volatile machine.
Best Penny Slots on FanDuel
Finding authentic penny slots on Fanduel to recommend is a tricky subject to tackle for numerous reasons; most modern-day slots don't come with adjustable paylines. Instead, they tend to be fixed paylines with a minimum bet. The range of slot developers also can and do vary widely by state, so some games that might be available in Michigan, for example (Blueprint Gaming/ White Hat) have yet to acquire the necessary licensing to be offered to players in other states. Some actual penny slot machines aren't actually that great either, with titles such as Golden Cryptex (Pragmatic Play) being an authentic penny slot, but a long way from being recommended as a machine you should play for real money given its extremely low variance.
So with that out of the way, we have tried to keep our recommendations playable across all states, and while they might not go all the way down to a single payline, they can be configured at minimum bet to provide some fantastic low roller gameplay.
🥇Dead or Alive (NetEnt)
🥈Piggy Riches (NetEnt)
🥉Drive Multiplier Mayhem (NetEnt)
When the slot developers become more widespread across the US, look out for the older slots from Play'n GO, such as Book of Dead, which offers high volatility and configurable paylines, allowing you to access an authentic penny slot that is also extremely rewarding to play.
How to Play Casino Games at FanDuel?
After all of the options you've just read, I imagine you have to be wondering where and how you can get started. Well, let us guide you.
Firstly you will want to go to

fanduel.com/casino

Make an online FanDuel casino account
Add funds to your account, so you can

bet on FanDuel

Head over to the slot games and begin testing some out with the demo mode
Finally, when you find the game for you, play with real money bets and enjoy
How to Win on Fanduel Slots?
We would love to be able to share with you a secret strategy for winning consistently on the Fanduel slots, but unfortunately, they are random by design, and the outcomes are never based on or influenced by previous results. With that said however you should take into consideration a number of key points to ensure you maximize your chances of winning.
Ensure you are playing slots with a High RTP; if you seek to win big, also make sure the slots are high variance and high volatility and actually capable of such wins.
Take advantage of bonus offers to increase your overall chances of winning through an extended play session with more money.
Manage your bankroll effectively, and do not bet too big in relation to your starting bankroll; more spins are more chances of triggering the bonus rounds; this is especially important in higher variance machines.
Set yourself an achievable win target and stick to it. If you double your bankroll, for example, then withdraw it.
Do not chase losses or keep playing a machine because it hasn't paid big yet in the hope that it will; this is a gambler's fallacy. The machine does not care about previous spins.
Play for enjoyment; a small gamble is a nice buzz, but do not see playing slots as a way to make money; overall, the house always wins!
Use our slot recommendations as a solid starting suggestion for games to try but explore the casino lobby as you will discover your own favorite types of games.
5 FREE Sweeps Coins + 600 Diamonds + 250 Game Coins
Lots of bonuses
Big slots library
Daily rewards
Get 57,500 Gold Coins + 27.5 Sweepstakes Coins
Free to play games
Renowned software providers
Hundreds of awesome games
Gambling Safety
When it comes to spending your money, we understand why some players would be hesitant to try different services. Still, when it comes to Fanduel, they follow all rules and regulations put into place by the legal states making it safe for you to play. There isn't a bad apple in the bunch, with the Michigan Gaming Control Board looking over every slot game in the extensive library. For a range of other solid games, you can have a sneak peek at the DraftKings slots.
Best Slots on FanDuel Casino FAQs
Best slots on FanDuel casino according to Reddit?
The best slots at FanDuel Casino, according to Reddit, are:



Narcos (NetEnt)


88 Fortunes (SGi)


Wheel of Fortune Megaways (BTG)


Guns and Roses (NetEnt)


Cleopatra (IGT)


Medusa Megaways (Nextgen Gaming)


According to Reddit, these are the most popular slots, but FanDuel offers a much wider range of slots that are worth checking out.
What is the best slots to play on FanDuel casino?
Our top 5 slots to play at FanDuel Casino:



88 Fortunes (SGi)


Cleopatra (IGT)


Dead or Alive II (NetEnt)


Narcos (NetEnt)


Jungle Spirit Call of the Wild (NetEnt)


At the same time, FanDuel has a lot of exciting slots that you might like more than our list. We leave it up to you which is the most suitable slot for you.
In which state can I play slots at FanDuel casino?
Fanduel Casino currently allows you to legally play online slots from 5 states in the US. These are:



Michigan


New Jersey


Pennsylvania


West Virginia


Connecticut


The Fanduel sportsbook is available in a much larger number of US states.
What slots have the best odds on FanDuel casino?
These are the top 5 best slots with the best odds on FanDuel Casino:



Guns N' Roses (NetEnt)


Wheel of Fortune Megaways (BTG)


Medusa Megaways (Nextgen Gaming)


Divine Fortune (NetEnt)


White Rabbit (BTG)


But the list does not end here. The list can certainly continue with the best slots with the best odds, but we decided to choose only the top 5 from FanDuel Casino.