The best US Soccer Betting Apps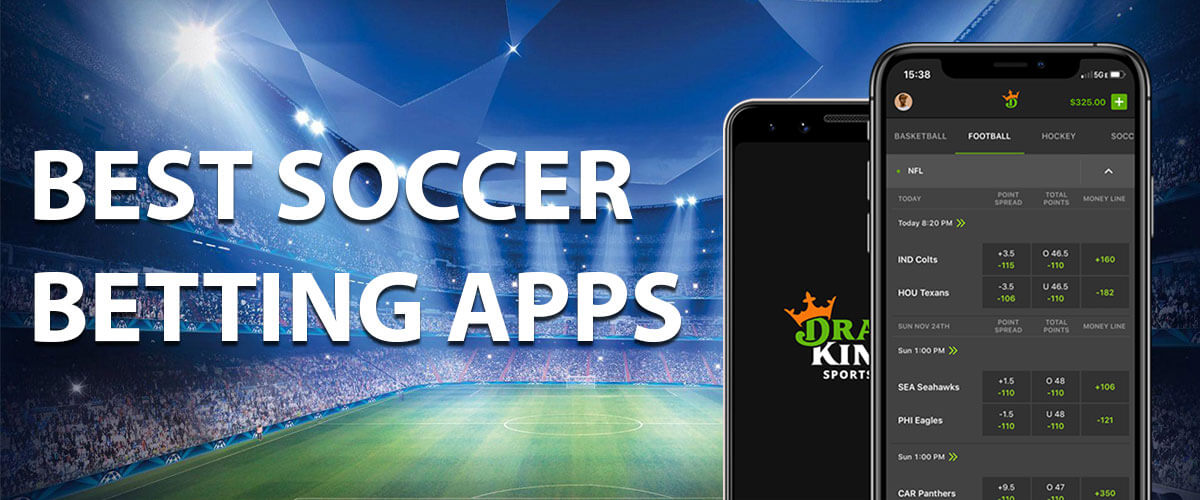 Soccer is without a doubt a world phenomenon; being the most-watched sport in the world, no wonder soccer betting apps USA are on the rise. Billions of people are involved in soccer, so no wonder figures show millions of bettors.
Some of you may not believe it, but soccer is now the second most wagered sport in the US. People love to bet on soccer due to its wide range of outcomes, the number of its fixtures, and the extensive data available to study.
Whether you are a soccer expert, a new champions league fan, or want to get started on soccer sports betting, I'm sure this review will be beneficial to you.
We aim to fast-track your soccer betting career by showing you a no-frills review of the elite online sports betting apps that provide competitive odds and outstanding features.
All of the best soccer apps that we have recommended are available on both android and apple and, most notably, legal, licensed, and registered.
Best 5 Soccer Betting apps
Out of all the free soccer wagering apps around, we have compiled our best soccer betting apps; inside, you can expect to find out the best sites with first-class promos, specialty selections, and mind-blowing welcome bonuses.
#1 FanDuel Sportsbook App

FanDuel sportsbook is the cream of the crop when it comes to sports betting; in all of our reviews, FanDuel always finds its way towards the top of the pile. As one of the most internationally established online betting sites, it is no surprise that FanDuel excels in betting on soccer.
The FanDuel app is the most popular sportsbook in the US; millions trust it due to its simple, secure, and robust betting app. We have used the FanDuel apple app for some time now and can be sure to recommend it as our number one sportsbook app available on the apple store.
For highly competitive odds across a wide range of betting markets from all the best soccer markets from around the world, then get yourself the FanDuel sportsbook app; you can even stream the top Italian, and Spanish fixtures live from your mobile!
Inside you will get your hands on loads of odds boosts, parlay boosts
If you like virtual soccer or just fancy practicing for the big games, FanDuel has a decent selection of fantasy soccer games to play on at any time; save waiting around for the big fixtures and have fun whenever.
If you are a regular soccer bettor, you can even get yourself into some extra competition with the FanDuel soccer tournament with $20,000 in prizes to be won. Place your bets and earn points in the leaderboard to come out on top and claim a whopping $6,000 top prize.
New to FanDuel sportsbook? Claim yourself up to $1,000 as a risk-free bet as a welcome bonus when you sign up here.
FanDuel sportsbook app is available in New York, New Jersey, Illinois, West Virginia, Indiana, Colorado, Tennessee, Pennsylvania, Iowa, Virginia & Michigan.
#2 BetMGM Sports App

At number 2 for the best soccer betting app is BetMGM; they have been ruling the US sports betting market since 2018 and have consistently shown that they are one of the best sportsbooks around.
One of the first benefits that betting with BetMGM sports app gives to you is the ability to register with MLife rewards; one of the best membership systems around, MLife lets you earn points to redeem great rewards from dinners to hotel stays at MGM resorts.
Make yourself at home and dive inside BetMGM's beautiful sports betting app; find all the best soccer betting lines across international soccer leagues with ease!
Alongside all the regular money-line and prop bets you'd expect to see, there is a whole host of soccer futures with enhanced odds.
What you need to know about BetMGM is that they specialize in two things, strong odds, and parlays. BetMGM genuinely has the best soccer betting odds around in comparison with any other soccer betting site.
When it comes to Parlays, BetMGM is the king; BetMGM offers consistent parlay promos like their current 40% odd booster and their EPL one-game parlay insurance! If this didn't excite you enough, you can also edit your bet while it is running, and don't forget your ability to cash out early.
Top yourself up a little extra every week with BetMGM; if you bet $50 in a week, you can expect to see a tasty $10 free bet in your account on a Monday (opt-in required).
To round off BetMGM's status as one of the best soccer sites, new customers can receive an outstanding $1,000 as a risk-free bet when you sign up using this link.
BetMGM sportsbook promo code is available in: New York, New Jersey, Indiana, Colorado, Tennesse, Nevada, Pennsylvania, Iowa, West Virginia, Virginia, Michigan, and Washington DC!
#3 Caesars Sportsbook App

The passing of William Hill Sportsbook over to Caesars' entertainment massively shook up the online sportsbook world.
Caesars retained the WIlliam Hill infrastructure behind their sports betting app and revamped it with an eye-catching skin that is easy to find your way around, especially for soccer bets.
Caesars sports betting app has competitive odds within all the soccer leagues you need, including Major League Soccer, English Premier League, La Liga, and more.
What really places Caesars into our best soccer betting sites is the quantity of promos that Caesar's fires out to make sure that they mark their place as one of the best online sportsbooks in the US.
The superstar nature of Caesars and the experience of the internationally established William Hill combine to offer a fantastic soccer betting app that promises to deliver the best sports betting promos.
We absolutely love the number of odds boosts available on soccer betting at Caesars; whether it's mid-week champions league or the weekends premier league / significant leagues, you'll always find increased odds that can make your winnings rocket! Not only will you find money line boosts, but regular prop-boosts are available on the Caesars sports betting app!
Caesars even have a reward system that you can earn free bets and much more when betting on the mobile app, on their sportsbook website, and inside Caesars resorts! You genuinely feel like you are rewarded for being a loyal customer at Caesars!
I mean, Caesars literally blew everyone out of the water with their sign-up bonus, but that is what we predicted from the kings of promos. It would be silly to ignore this fantastic offer, and claim a first bet on Caesars up to $1,250! Claim it here.
Caesars sportsbook is available now in: AZ, CO, IA, IL, IN, LA, MI, NJ, NY, TN, VA, WV, and WY.
#4 DraftKings Betting App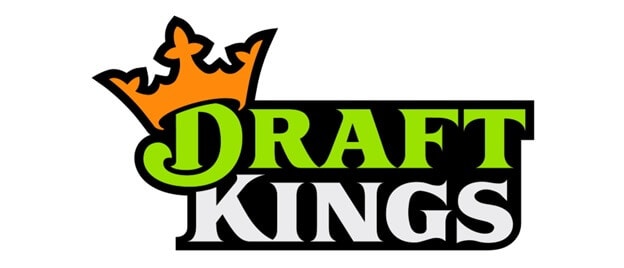 Looking for another soccer sports betting app straight from the elite section? Draftkings sportsbook is undoubtedly one of the top soccer betting apps you need to have in your armory.
Draftkings burst onto the scene straight away when legal US sports betting became avialble. They quickly built a trustworthy reputation, with quality customer care and, most importantly, their fantasy sports contests.
If you are a fan of fantasy soccer, you can play for free or for money whenever you like! Each day you can win real money without paying anything on DraftKings fantasy sports. We have tipped the Draftkings sportsbooks app as our number one android sports betting app (it's also excellent on apple devices.)
Drafkings is the slickest and most clean-cut soccer betting app; we find it easy to browse the markets and find something we are tempted by.
Whether it's Major League soccer, champions league action, the Isreal premier league, or the World Cup you are looking to bet on, Drafkings has it all!
Draftkings has the most options out of all the sites for major and minor football leagues and competitions across the world; that's right, you can already call your World Cup winner, with some good odds to, get the European champions Italy at a quality +1000!
You can earn crowns (reward points) for every bet you place on DraftKings, and these can be exchanged for DK dollars which can be spent on free credits and other exclusive rewards.
Drafking slightly lacks in soccer promos, but their odds are great, the parlays are solid, and you'll find plenty of other promos across the site, including the refer a friend for $100 site credit.
If a risk-free bet bonus isn't for you, Draftkings sportsbook has got precisely what you need for a welcome bonus. Get Up to $1,000 as a deposit bonus match with the IN DraftKings promo code! That's right double your money and double your chances! Get your hands on this offer here.
DraftKings sportsbook app is available now in: New Jersey, New York, Indiana, Pennsylvania, Colorado, Illinois, Iowa, New Hampshire, Tennessee, Virginia, West Virginia, and now, Michigan!
#5 PointsBet Sports Betting App


To round out our top 5 Soccer Betting Sites, we have bookies from across the pond; PointsBet. The PointsBet app is one hell of a bookie, and they sure are a super stronger contender for the best when looking at some of their features compared to other soccer betting sites.
The Australians sure do know how to look good; their sports betting app makes betting on soccer an absolute breeze! With a simple and efficient mobile app and clearly labeled sections, you will be comfortable with this app in no time at all.
PointsBet hits the market with respectable odds, live streams and is even known for whacky promos just like their PointsBet sports betting game, which can take you from rags to riches.
PointsBet is an outstanding soccer betting site for parlay betting; you can pick from all the best betting options and combine them in the same game parlay and even season-long parlays! PointsBet offers loads of promos to support these parlays; claim yourself parlay insurance, odds boosts, cash-out bonuses, and tons more!
While betting on soccer, you will start to rack up Points bet points to which can take you from your home on a mobile betting app all the way to the platinum club owned by PointsBet; what are you waiting for?
PointsBet is offering any new customers one of the best welcome bonuses you can get your hands on! A double whopper, get 2x Risk-free bets of up to $2,000! This is a welcome bonus that is one of a kind!
Available in: New Jersey, Iowa, Indiana, Illinois, Colorado, New York, and Michigan.
Soccer Betting Apps FAQs