bet365 Account Suspended or Restricted: How to Restore Your Locked Account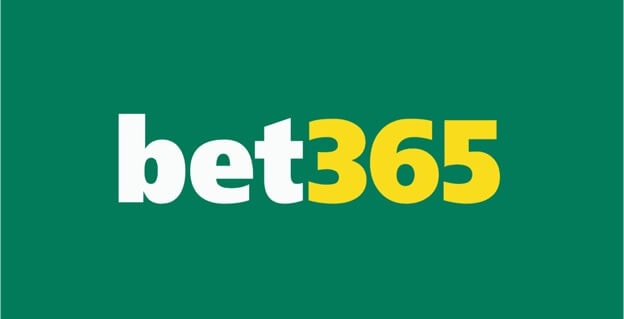 Since its legalization in 2018, online sports betting in the US has gradually increased, with many states providing operating licenses to reputable and well-known providers. One such provider is bet365, one of the biggest online sportsbooks in the UK, with the UK Gambling Commission licensing its operations across many European countries. But, the betting company has expanded its territories in the past few years to gain access in the US, with customers physically in CO, IA, NJ, OH, and VA allowed to wager on the bet365 online sportsbook.
While the brand is renowned for its competitive odds, diverse sports betting markets and bet types, generous bonuses, outstanding features like a mobile app, and a wide range of casino titles for NJ players, what could go wrong?
Everything could go wrong as bet365 is not susceptible to account restrictions. Players may come up against the dreaded 'account suspended, account on hold, and account restricted' notifications. While we admit this can certainly ruin your day, it is not uncommon on any betting site. And for your information, this might not be your fault, although in other cases, you may be guilty of going against some of the bet365 terms and conditions.
Account restrictions or suspensions are down to an algorithm that monitors your account activity and can make mistakes!
Overview
Our guide looks at the possible reasons you may have your bet365 account restricted, suspended, or permanently locked and how you can go about restoring it and placing bets.
But, it must be said that you may or may not get your account back even after using these tips. For example, a permanently locked account only points to one thing; you cannot have your account restored.
This prompts you to try alternative sites with more reliable services and features. BetMGM, FanDuel, and DraftKings are among the top-rated sports betting sites offering great betting opportunities with the best odds and perks, like $1,000 bonus bets for newbies who sign up using our links! If you do not manage to get your bet365 back, use the links to sign-up below.
First Bet Offer Up To $1,500 In Bonus Bets
Massive range of sports
Extensive banking options
$1,000 First Bet on Caesars
Huge new player offer
No withdrawal fees
Possible Reasons for Suspended bet365 Account
You can have a bet365 account locked or suspended notification anytime, whether you are a newbie or a long-term account holder. Such notification automatically means you cannot perform any action on your bet365 account. For example, you cannot log into your account, deposit or withdraw funds, place bets, play casino games, and much more.
But it would help if you got a clear picture. A suspended account limits every activity on your account until the investigation is complete and a decision granted. Read it like putting your account on hold until a decision is made. You might have all privileges, and total account activity restored or lose the account entirely.
On the other hand, a closed account is permanently locked, with every activity denied and winnings forfeited.
Below are reasons why you can have your account suspended or restricted and ways to restore your bet365 account, if possible!
Holding Multiple Accounts
All legal betting sites require that players not hold more than one account based on their IP addresses and other details like SSN and residential address. At bet365, it is not different, with the bookie permitting you to hold one account. If you hold multiple accounts, you risk having both accounts permanently locked should your new account information be found identical to the other account. Many players try to trick their way by creating multiple accounts to claim offers, which would be abused bonuses, which is highly discouraged.
There is no way to hack this but to close one of your bet365 accounts before the operator takes action.
But this does not restrict you from making another account with an alternative site with the same information. You can sign up at Betway, Unibet, or WynnBET to enjoy similar or better services.
Suspicious or Inconsistent Account Activity
You may have account restrictions due to inconsistent or suspicious activities. For example, winning too much is one of the suspicious activities that may prompt a bet365 account restricted notification as the bookie retreats to investigate your betting patterns. It may sound a bit unfair, but bookmakers do not like recording losses, and your account may raise red flags if you are on a constant winning run, chucking loads of bucks off them. Hitting one or two parlays is not an inconsistent activity since it is deemed normal, but when you consistently win, it leads to bet365 trying to investigate why. So, once your bets seem robotic or automated, or the system flags unusual betting patterns, you may risk having your bet365 account restricted to ensure responsible gambling and prevent fraudulent activity like money laundering.
How to avoid a flagged account for betting activity
But how do you avoid this? One way is to make smart bets by avoiding what would seem to be arbitrage betting or advantage betting. It calls for you to bet round numbers, like $100 and $120, and not numbers like $167, $183, etc. Ideally, the best round numbers are those closest to $100. The second way is sticking to the most popular leagues like the NBA, NHL, NFL, and MLB. Winning too much in lowly-rated leagues might have your account on alert. Besides account restrictions, the bookie may set the maximum amount you can bet to lower your maximum winnings.
Other suspicious activities that may have your account on red notice include using a VPN, multiple failed login attempts, or having to bet unusual amounts.
Inaccurate Account Details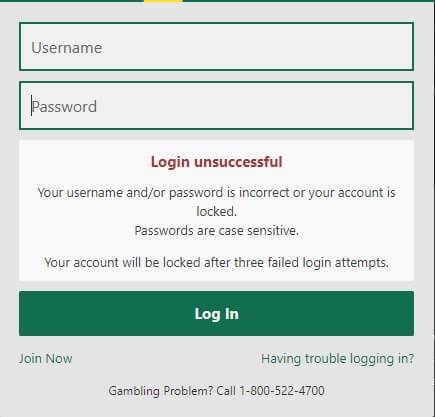 Understandably, you may once in a while provide inaccurate account details while trying to log into your account. It might be an honest mistake where you find yourself mixing up details with another betting site's credentials. If unsure about your bet365 credentials, you can go to the 'Forgot Password' option on the login panel to reset your details. If you still face trouble after this, you can have a quick customer service chat with the team for a solution. Remember, three more unsuccessful logins at bet365 will have your account locked since it may seem like you are committing fraud.
Conversely, some players do not provide incorrect account details as an honest mistake. Cases of falsifying information to access a betting site are at an all-time high. They are possible reasons to have your bet365 account restricted or suspended and locked. At bet365, falsifying information is considered a serious breach of rules and warrants an account suspension if you cannot validate it. The information you provide while creating your account must be accurate and pass the identity verification stage.
Betting Outside the Legalized States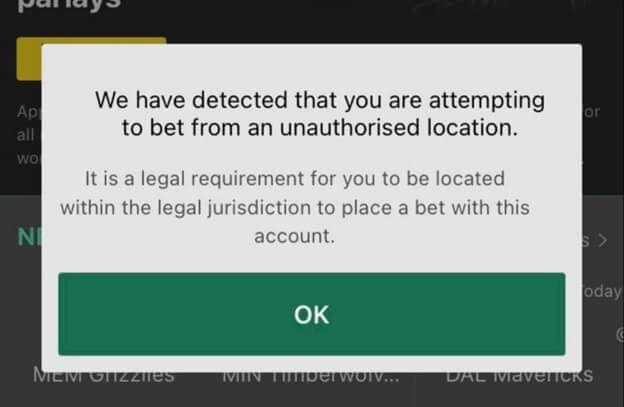 The gambling laws in the US require players to place bets while physically located within the boundaries of a legal state. bet365 is not legal in all states. Only CO, IA, NJ, OH, and VA bettors can access the sportsbook product, with only NJ players eligible to play casino games. bet365, like other operators, must use geolocation software that identifies your present location before granting access to its products, features, and services. And with such restrictions placed on the physical borders, some players look to spoof their location by tricking the geolocation technology through proxies and VPNs. We advise against using any VPN to access bet365 as this is ground enough to have your betting account suspended or even permanently locked since the system flags it as suspicious activity.
But there are common instances reported by players experiencing geolocation issues where they can travel to a legal state but still cannot bet on the site. Our geolocation guide comes in handy to help you troubleshoot the problem.
Accessing your bet365 account via VPN
While bet365 is a popular global brand, its access does not match that of other US betting sites like Caesars, PointsBet, and Barstool in the US. As stated, only CO, IA, NJ, OH, and VA players can access the sportsbook, with NJ players only accessing the casino product. All other players from neighboring states cannot open accounts at bet365 to play for real money. Again, they cannot access the free bets or other bonuses offered. Those who are ineligible and try to play smart by tricking the operator by spoofing their location via a VPN will face restrictions and possibly have their account permanently closed. It gets worse when the bookmaker prevents you from withdrawing any winnings you may have accrued in your betting account if you used a VPN. To avoid all the hassle, ensure your mobile device or desktop is not connected to any VPN or external connection while betting at bet365.
Breaching the Terms & Conditions
While creating an account, the bookmaker always offers a box you have to check to ascertain that you read and agreed to the terms and conditions. You will risk having a suspended or restricted account or even a permanently locked account if you breach the rules provided. While many click the 'agree' option to save time from reading too much information, it would be good to pass through some of the policies. It ensures you avoid having a restricted, suspended, or terminated account. Instances you may find yourself breaching the policies include:
Falsifying information while creating an account
Gaining an unfair advantage over the bookie or other players.
Being part of a sports governing body or any professional sports company.
Using bet365 services fraudulently or for any illegal or improper
Other reasons you may have your account suspended or permanently locked, according to bet365 terms and conditions, include:
Becoming bankrupt.
A request from the police, court, or any regulatory authority.
Always keep within the T&Cs provided, and should you find your account terminated, a quick live chat or email to the support team can help you understand the rules you breached and possibly have it resolved.
Did You Self-Exclude or Take a Break?
The responsible gambling question remains vital in all betting platforms. Whether you are an amateur or you feel like you belong to a group of professional gamblers, you must keep within responsible gambling policies and ensure you do not bet to the last penny. Besides having money limits imposed directly, bet365 offers an extensive section for problem gamblers. Other options available to them include taking a break or self-exclusion.
Self-exclusion is the option you take to control your gambling problem. You will voluntarily suspend your account to limit any action and have it restored when you feel ready by contacting the support team. Players who self-exclude will have their names listed in the state-wide self-exclusion database and will have their accounts suspended immediately. So, did you take a break from betting or self-exclude for a long time that you forgot about it? It may be the reason your account is suspended.
Having a Dormant/Inactive Account
Having a dormant or inactive account is another reason you may have your account suspended. bet365 deems your account dormant if the last login was more than a year and you have since remained inactive. First, any money that would have been held up in the account will be forfeited. Secondly, your account will be suspended.
One primary reason for dormant accounts is the traveling issue. For example, you may have traveled to New Jersey as a tourist or for business reasons and placed a bet at bet365 but went back to your state and never visited NJ in a year. This is quickly sorted out whenever you contact the support team to activate your account when you return to NJ. The same applies to other players with a dormant account for other reasons.
Expired Identity Verification Documents
Having expired verification documents, like your passport or driver's license, might be why you have a bet365 account restricted or suspended. Additionally, these gaming sites require a recent utility bill or an up-to-date bank account statement for proof of address. Like the other verification documents, if they expire, you risk having your account suspended. It does not mean that your account will be permanently banned, but you may be unable to log in or place a bet. This can be quickly resolved by applying for a new passport or license and sending the documents to bet365 for identity approval or sending the latest utility bill or bank statement.
How to Restore Your Locked or Suspended bet365 Account
Unlike problems like app issues, system outages, server errors, login issues, and games not loading that may be resolved quickly, restoring a locked or suspended bet365 account is not straightforward.
If you are sure your suspension is not related to any reason stated above, you need to contact the bet365 support team to understand why you are suspended. You can reach the team via a live chat widget, email, toll-free phone support, and mail. The live chat option and phone support are instant and may have the support team resolve your issue on the same day, but email support takes up to 48 hours, depending on the queue.
After knowing the reason behind the suspension, you can discuss with the support team to see if and when you can have it resolved. We advise that you avoid situations that may lead to your account being suspended since not all suspended or locked accounts are restored.
Cases like dormant accounts, expired verification documents, self-exclusion, and forgetting your account details can be resolved, and get your account back up.
Others may be impossible to resolve and call for you to try alternative sites.
Will bet365 Let You Register a New Account?
Did bet365 work better for you from the competitive odds or plentiful betting markets on sports like basketball, football, table tennis, and ice hockey that you wish to create another account after having yours suspended or locked indefinitely? The bad news is that you cannot create multiple accounts. But why face frustrations when you can try alternative sites with similar or better perks and other top-notch services and features like diverse betting markets and bet types?
Other Options if bet365 Doesn't Restore Your Suspended Account
Looking to bet big elsewhere? There are plenty of options to consider in the US, and the highlight is that besides what they offer, they are accessible in more states, unlike bet365. Below are the options to consider and the free bet bonuses you can grab from the first bet providing you with an excellent avenue for matched betting. The best betting apps in Indiana are:
First Bet Offer Up To $1,500 In Bonus Bets
Massive range of sports
Extensive banking options
$1,000 First Bet on Caesars
Huge new player offer
No withdrawal fees
FAQ
What next if I cannot restore my bet365 account?
You may not get your suspended account back, mainly if the operator investigates and finds you breached some terms and conditions. In this case, placing bets can only be done on alternative sites since you cannot create a duplicate account at bet365 with the same information
What is the bet365 minimum age for gambling?
The minimum age for gambling at bet365 sits at 21+. Every player looking to create an account must meet the age requirement besides being physically located within the legalized states to make real-money bets.
Will my money be on hold on a suspended account?
Yes. bet365 will hold any money in your suspended account until they finish their investigation. But first, if the cause for suspension deems it fit to close your account, bet365 reserves the right to retain all amounts payable to you, including any winning, bonus payments, or free bet credits. On the other hand, you will access all amounts due to you if the suspension is lifted.
How long will I be suspended at bet365?
There is no definite timeframe as to when your bet365 suspension lasts. For one, the bookmaker will investigate your matter, and you could be back up within 24 hours or have your account suspended indefinitely. The best option is to contact the support team to inquire about the suspension and try to resolve the issue.
Can I close down my bet365 account?
You can indefinitely shut down your bet365 account by visiting the Members section on the website or contacting the support team via live chat, email, or phone support. However, your account will not be closed if you have a negative balance unless you pay the amount owed to bet365 in full.