IN Lowest Minimum Deposit Betting Sites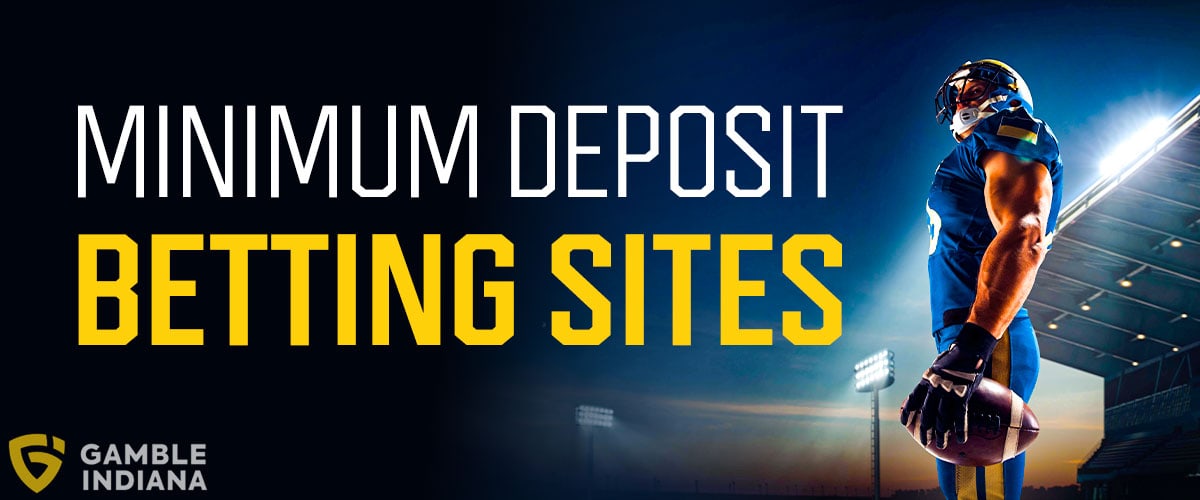 Indiana sports bettors have been enjoying legal sports betting experiences since September 2019, when the Hoosier State ushered in the online market. Since then, over a dozen sites have launched, many of which are low minimum deposit sites.
The idea of low minimum deposits is an attractive one for bettors. After all, who doesn't like the appeal of taking a punt at almost no cost and potentially raking in profits? The best part is that you get to claim bonuses for these really small deposits too.
This guide is dedicated to bringing you the best low minimum deposit sportsbook sites available in Indiana. Only regulated online sportsbooks ever make our shortlists here at Gamble Indiana, so you can rest assured that these are all legit operators that we recommend.
---
Best Minimum Deposit Sportsbooks
Below are the top minimum deposit betting sites in Indiana:
---
What Is a Minimum Deposit in Betting?
A minimum deposit refers to the smallest amount of money that a bettor can transfer into their betting account to begin or continue wagering on sports events. For instance, a $5 minimum deposit limit means that the least amount you can fund your sportsbook account with is $5. More is allowed, but this is the minimum threshold.

It's a standard practice among betting sites to set such limits to ensure seamless transactions, cover transaction fees, and encourage responsible gambling. The idea is simple: just as you'd need a ticket to enter a movie theater or a cover charge to enter a club, betting sites have a threshold for participation, which in this context, is the minimum deposit requirement.
Minimum deposit amounts can vary significantly among betting sites. Commonly, you'll come across minimum deposit limits ranging from as low as $1 to $20 or more. On the one hand, online betting sites with higher minimum deposits might cater to more seasoned punters who are comfortable staking larger amounts. On the other hand, low minimum deposits are appealing to casual bettors or those who want to dabble without committing a significant sum. The $10 minimum deposit betting sites are the most common in Indiana.
---
Pros & Cons of Low Minimum Deposit Sportsbooks
As you can see from the table above, the best low minimum deposit sportsbooks in Indiana are also among the best betting sites in the US. Although these sites will guarantee you great experiences, using a minimum deposit amount has its advantages and disadvantages. Let's delve into some of these pros and cons to enable you make an informed decision when next visit any of these low deposit bookmakers:
| ✅Pros | ❌Cons |
| --- | --- |
| Accessible to Everyone: Allows bettors of all budget ranges to start betting. | Lower Bonuses: Smaller deposits may mean missing out on larger bonus opportunities. |
| Reduced Financial Risk: Less money at stake, particularly appealing for beginners. | Frequent Deposits: With a smaller bankroll, you might need to refill your account more often. |
| Flexibility: Try different platforms with minimal commitment. | Transaction Fees: Topping up often could lead to more fees, depending on the platform and payment method. |
| Casual Betting Fun: Ideal for those who want a light-hearted wager without big financial ties. | Limited Payment Methods: Not all payment methods will support small deposits. |
| Learning Opportunity: Low risk allows newcomers to learn the ropes without significant financial repercussions. | |
---
Top 5 Minimum Deposit Betting Sites
The list of low deposit betting sites is long. The best ones based on our reviews are:
🥇

DraftKings

DraftKings, an industry titan, has seamlessly transitioned from fantasy sports to become a go-to online sports betting site. With a minimum deposit amount often starting as low as $5, it provides an affordable gateway for both novices and experts.
Sports enthusiasts will appreciate the platform's value-packed offerings, an array of pre-game and live betting markets with competitive odds. DraftKings also frequently rolls out unique promotional offers, ensuring added value for bettors. Also, payment options are versatile, catering to a wide range of preferences.
Why DraftKings?
Deposit bonus up to $1,000
Extensive US sports coverage
Competitive live betting odds
---
🥈

Caesars Sportsbook

Caesars stands out as a premier choice for Indiana sports betting fans seeking a balance between affordability and a top-tier betting experience. The minimum amount is set at a reasonable $10, offering accessibility without compromising on quality. The platform shines with its seamless integration of casino games and sports wagering. Newbies and pros alike will value its user-centric interface that helps simplify the betting process.
Not to mention it provides a variety of reliable payment methods to enable seamless transactions. A stellar welcome bonus and a robust loyalty program further enhance the appeal of this Indiana sports betting app.
Why Caesars?
Up to $1,250 in bonus bets
Caesars Rewards program
In-app live streams
$1,000 First Bet on Caesars
Huge new player offer
No withdrawal fees
---
🥉

BetMGM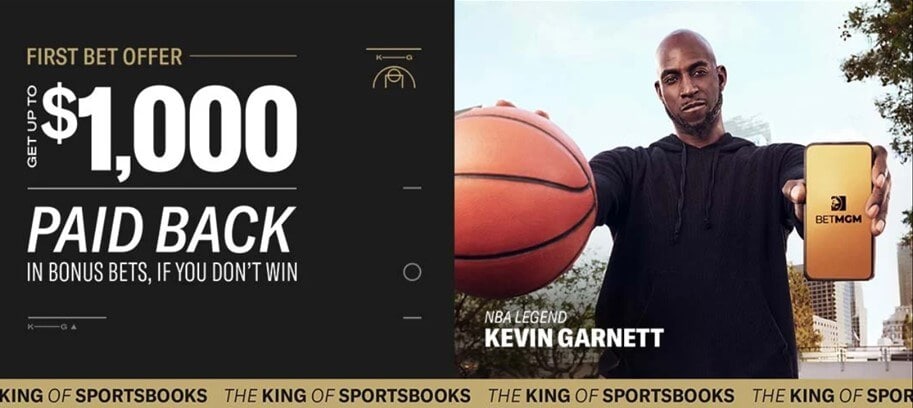 Born from a collaboration between industry bigwigs, BetMGM has rapidly become a favorite for many sports betting fans. With minimum deposits often starting at $10, it offers both affordability and premium features.
The platform boasts a wide array of sports markets, spanning from neighborhood favorites to big international events. Regularly updated promotions keep the betting atmosphere fresh, ensuring users always find value, and there's a range of diverse, swift payment options too.
Why BetMGM?
First bet offer up to $1,000
User-friendly app
Variety of sports and betting markets
First Bet Offer Up To $1,500 In Bonus Bets
Massive range of sports
Extensive banking options
---
🎖️

PointsBet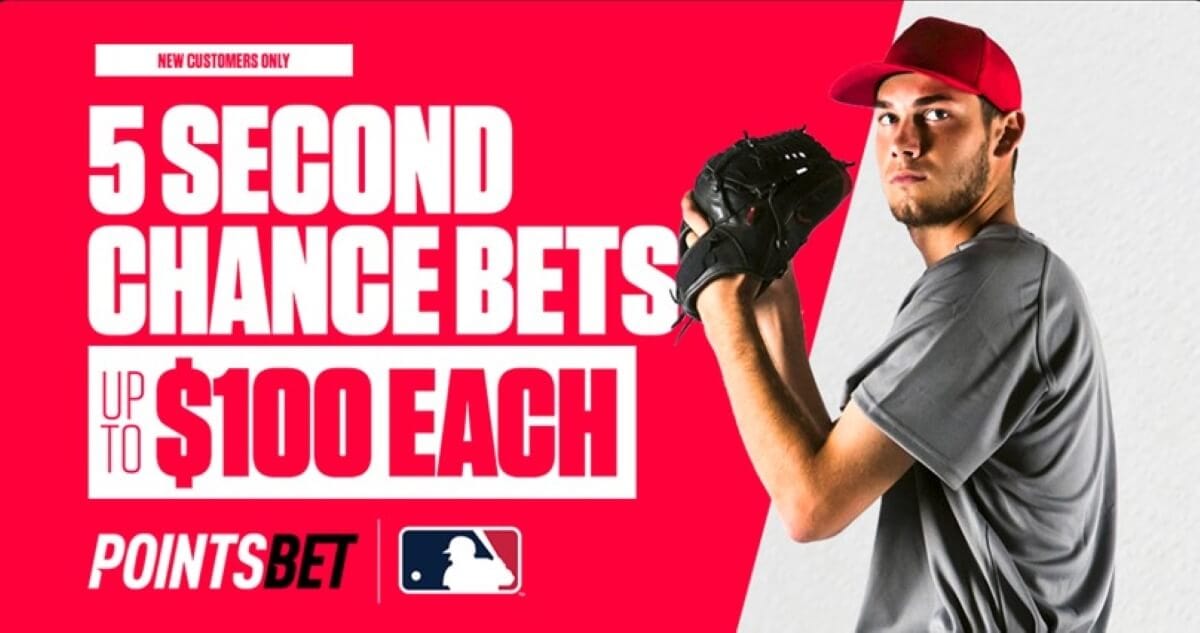 Hailing from Australian origins, PointsBet injects a breath of fresh air into the US online sports betting market. With minimum deposits starting at a mere $5, it's a delightful choice for budget-conscious punters.
The platform's signature "PointsBetting" format offers a novel wagering experience, and bettors can savor competitive odds across various sports. The app design prioritizes user ease, thereby creating a streamlined betting journey. It's a great place to play for both novice and experienced Indiana sports bettors.
Why PointsBet?
Second chance bets up to $500
Unique "PointsBetting" format
Competitive odds and diverse sports coverage
10 x $100 Second Chance Bets
Huge new player welcome bet
Loads of bet types available
---
🏅

FanDuel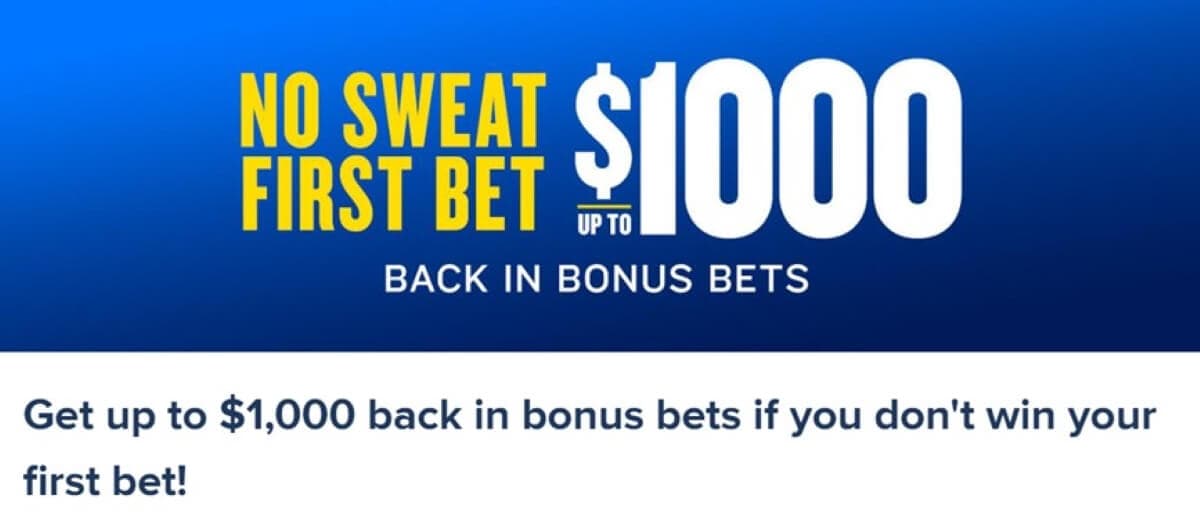 FanDuel's transition between fantasy leagues and standard betting is nothing short of seamless, offering users a multifaceted wagering experience. Regular promotions, tailored for both newcomers and stalwarts, amplify the platform's allure.
Add to this a diverse payment method list, ensuring hassle-free transactions. With minimum deposits as low as $10, it effortlessly caters to a wide spectrum of bettors. And you can claim bonus bets for as low as $5.
Why FanDuel?
Bet $5 and get $100 in bonus bets
Vast sports, esports, and racing markets
Sharp odds pricing
No Sweat First Bet Up To $1,000
Massive sports betting options
Trusted name
---
How to Find the Best Low Deposit Betting Site For Your Budget
When looking for low deposit online sportsbooks, you'll want to go as low as possible without compromising on your betting experience. Some seasoned punters believe that high deposit sportsbooks provide a more premium betting experience, associating low deposits with less comprehensive services. Fortunately, this isn't the case. You'll get the smallest bonuses and may only be able to place minimum bets, but the best betting sites should allow you access to all the same deals, betting markets, and features with the minimum deposit.
Online sportsbooks attract new bettors with these low deposits hence why they're so popular. Pinpointing the best minimum deposit sports betting sites may seem like a challenge, but all you need is a keen eye and some insider knowledge to discover the perfect haven to launch your online gambling adventure:
Check the Real Minimum
"Minimum deposit" can sometimes be a tricky term. Some online gambling sites might have a low minimum deposit but a higher minimum bet amount. Always scrutinize both before committing. You don't want to join a casino where your small deposit can barely get you a punt on your favorite events.
Focus on Bonus Minimum
Sometimes, the minimum deposit limit is different from the minimum qualifying bonus amount. When playing at minimum deposit betting sites, the idea is to be able to play betting bonuses as well. So check that the minimum deposit is the same for claiming bonus bets.
Legality and Safety
There are lots of operators offering low minimum deposits for US bettors. However, the first step is to ensure you only consider operators licensed by the Indiana Gaming Commission. You should definitely steer clear of offshore sports betting sites that might not adhere to US regulations.
Betting at these sites offers no protection for your data or funds, and you won't be able to raise a dispute if your winnings are withheld. Instead, you get maximum protection and guarantee with state-licensed operators.
Mobile Apps
A mobile app is crucial in today's increasingly mobile-centric world. It's important to prioritize platforms that offer seamless mobile betting experiences, allowing you to place wagers on the go. The best betting sites should have robust and user-friendly dedicated apps for iOS and Android devices.
Odds Matter
A low deposit shouldn't translate to compromised odds. As you traverse your options, prioritize platforms offering competitive odds, ensuring your potential returns remain appealing. The better the odds, the higher your potential returns.
Added Perks
While the allure of a minimal deposit is strong, remember to evaluate other facets of the platform, such as bonuses, promotions, and customer support. A holistic online betting site will cater to all your needs, ensuring a well-rounded and enriching experience.
Reputation
Tapping into the collective wisdom of the betting community can be invaluable. Chances are other bettors have experienced these minimum deposits, so delve deep into user reviews and feedback regarding your prospective sports betting sites. Authentic reviews can provide insights into the platform's reliability and performance.
Trust our picks
The above are excellent aspects necessary for assessing low deposit betting sites. However, you can simply pick from any of our recommended low minimum deposit sportsbooks. We've done the grunt work, so you don't have to.
---
How to Claim Bonuses at Minimum Deposit Sportsbooks
Bonuses are the cherry on top of the online sportsbook sundae. They enhance the betting experience, allowing bettors to increase their stakes, test new strategies, or simply enjoy extended gameplay without digging deeper into their pockets. These sports betting bonuses can significantly boost your initial investment, particularly at minimum deposit sportsbooks. Suppose you make a first deposit of $10, a deposit match welcome bonus offer could offer you an additional $10 on top of that. Or a bonus bet of up to $150 for only $5, like at DraftKings.
It's essential to be aware of the associated wagering requirements, as only those offers with reasonable and fair wagering requirements are worth your time. Now that it's clear that bonuses are essential at low deposit betting sites, here's a step by step let's break down of how to claim them:
1. Register with the Sportsbook
Begin by signing up at your chosen minimum deposit sportsbook. This typically involves providing personal details and verifying your account.
2. Navigate to the Promotions Section
Once registered, head over to the site's promotions or bonuses section to explore the available offers. Make sure you read the bonus terms, especially the wagering requirements before opting for an offer.
3. Make the Minimum Deposit
Use your preferred deposit method to make your initial deposit at the site.
4. Make a Qualifying Bet
Many sports betting sites require qualifying wagers to activate the new player offer. The bet amount should be lower than or equal to the minimum deposit.
5. Claim the Bonus
Depending on the platform, the bonus might be automatically credited after a deposit or a qualifying bet. Other times, you may also need to enter a promotional code or contact customer support.
---
What Bets to Make With a Minimum Deposit?
When you're dipping your toes into the vast pool of sports betting with a limited budget, the type of bets you place can make a world of difference. It's all about maximizing your chances while understanding the depth of your pocket. Here, we explore some ideal bet types for those with a minimum deposit.
Moneyline Bets
At its core, a moneyline bet is the essence of simplicity – you just have to predict the outright winner of a game. With moneyline bets, you're not delving into complex scenarios or conditions. It's a straightforward bet, which makes it ideal for those keeping an eye on their budget and wanting a straightforward wagering experience. These are great sports bets, especially for the NFL and UCL, where outcomes aren't heavily reliant on point differentials.
Spread Bets
Spread bets are not just about who wins but by how much. The sportsbook decides a 'spread,' and you're placing a bet on whether a team will surpass that spread or fall short. Spread bets offer a way to even the playing field, especially in matches with a clear favorite. It can provide better odds and hence better potential returns, even on games that on a moneyline might not offer much value, which is exactly what you need when on a small budget. The nature of the NBA and NHL matches, with their point systems, makes them prime candidates for spread betting.
Over/Under Bets (Totals)
Moving away from winners and losers, here you're speculating on the combined score of both teams, pondering if it'll be above or below a number set by the bookie. This is another straightforward bet type. You don't need to pick a winner; you're simply gauging the offensive and defensive strengths of teams, making it a bit more predictable for some. Over/under bets are a favorite among many and find their groove in high-scoring games of baseball, golf, tennis, etc.
Big Win Bets
Although they might dazzle you with their high potential returns, betting markets like parlays and futures are poorly suited for playing with a limited deposit. Parlay bets involve multiple bets combined into one, meaning all your selections must win for you to pocket a return. With a limited budget, it might not be the best strategy, given the elevated risk.
On the other hand, futures are bets on events that will happen in the future, like predicting the season's champion before the season starts. Because these bets tie up your limited funds for an extended period, they're not suitable for those looking to turn over their small betting bankroll constantly.
---
Best Payment Methods to Use When Making Low Minimum Deposits
When placing bets, particularly with smaller deposits, every penny counts. You'll be setting the stage for a hassle-free and enjoyable betting experience by choosing the most suitable payment method for your needs. It's only natural that when you play at a minimum deposit betting site, you'll find payment solutions that support small deposits. Below are some of the best options tailored for low minimum deposit sports betting:
Credit and Debit Cards
Accepted almost universally, these cards (like Visa and Mastercard) offer swift transactions with minimal hassle. They also come with layers of security provided by your bank, ensuring peace of mind. Given their widespread acceptance for betting in the US, sportsbooks often have minimal transaction fees for these cards. So you don't have to worry about losing a significant part of your cash deposit in fees. Moreover, the approval rate is high, ensuring your funds are ready for action almost immediately.
E-wallets (like PayPal, Skrill, and Neteller)
E-wallets offer a digital means to store and transfer funds. Transactions are swift, and you don't have to share your banking details with the betting site directly. These are even more generous in terms of fees. They come with little to no transaction fees, and the deposit limits can be quite flexible. This combination makes them perfect for those wanting to deposit smaller amounts without incurring extra costs. PayPal, especially, is a common option at $5 minimum deposit sports betting sites.
Mobile Payment Methods (Google Pay, Apple Pay)
Secure, fast, and integrated into your phone, these methods provide a seamless transaction experience without the need for physical cards or logging into bank accounts. Many sportsbooks are catching onto the mobile trend and incentivizing the use of these payment methods, sometimes offering lower deposit limits or even bonus promotions. Plus, the sheer convenience means no extra hoops to jump through, regardless of the deposit size.
---
How to Turn a Small Deposit Into a Big Win?
We'll be honest; there's only so much you can win with a small deposit. Unless you play the long game and win on future bets or get lucky with a multi-leg parlay bet, you can't break the bank with a $5 starting deposit. And as we've already mentioned, those bets aren't advisable for a small deposit because they are more likely to lose than they are to win.
Rather than aiming for a big win, it's smarter to look for ways to get as much action as you can while maximizing your profit potential. With the right strategy and a sprinkle of patience, you can transform that minimum deposit into a tidy sum. Here are some expert tips for achieving this:
Get familiar with teams, players, and current form. The more you know, the better your chances of making an informed decision.
Opt for Single Bets, as those give you a better chance to build your bankroll steadily.
Leverage promotions and bonuses to boost your deposit or provide bonus bets. Just make sure to read the terms of that welcome bonus to ensure they're favorable.
Stay disciplined with bankroll management to help you grow your initial deposit over time. Make sure you establish a betting budget and never chase losses.
Engage in in-play betting to capitalize on in-game situations as they unfold. Sometimes, watching a match live offers insights that stats can't.
Diversify your sports and markets to spread risk and increase opportunities for a potential win.
---
FAQs
Which betting site has the lowest minimum deposit?
The lowest minimum deposit bookmakers in Indiana are DraftKings and PointsBet. These betting apps accept a minimum limit of $5.
What is the minimum deposit in bet365?
bet365 is not yet live in Indiana, but this operator is one of the top international brands offering vast betting coverage beyond the local markets. It's also one of the best low deposit sportsbooks accepting as low as $5.
Where can I bet $1 in Indiana?
You can bet $1 at any of the top Indiana sportsbooks we recommend. Besides the qualifying bet for bonus claiming, there's a lot of flexibility for how much bettors can wager on events.
What is a minimum bet at Indiana Sportsbooks?
A minimum sports bet is the smallest amount you can use to place bets at Indiana sportsbooks. However, when we talk about minimum bets here at Gamble Indiana, we're usually concerned with the qualifying bets for bonus claiming.
What are the best IN betting sites with a $5 minimum deposit?
The best IN betting sites with a $5 minimum deposit are DraftKings and PointsBet. Other recommended low deposit betting sites are $10 minimum deposit sites.