Mike Woodson Hired By Indiana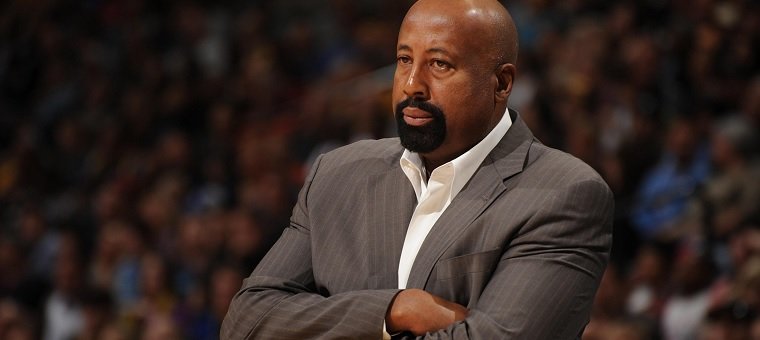 The Indiana men's basketball coaching search has finally ended, and the new head coach was not one of the top targets, according to earlier reports.
New York Knicks assistant coach Mike Woodson has reportedly agreed to a six-year deal to become the new coach at Indiana.
Woodson is a graduate of Indiana University and will look to lead his former team back to the NCAA Tournament. Some would argue that this is a risky hire as Woodson has never coached at the collegiate level.
Recruiting at the college level is something that Woodson has never done, and it will likely be his biggest challenge. Woodson will need to put together a coaching staff to help in that area, and it seems as if he is working on that already.

Woodson played for the Hoosiers from 1976 to 1980 under legendary coach Bob Knight. The native of Indianapolis has spent 25 years as both an assistant and head coach, but all of that experience was in the NBA.
Indiana has tried a number of different head coaches since Knight's tenure ended, but this is the first time that it is hiring a former alum since 1965. Dan Dakich was hired as an interim coach after the firing of Kelvin Sampson but was not hired on a full-time basis.
Woodson becomes the third minority basketball coach in the history of the school and the first since Sampson. Mike Davis is the only other African American head basketball coach that Indiana has ever hired.
The former New York Knicks assistant coach is expected to get to work immediately, and his first order of business is meeting with the players. The 2021 offseason is expected to be nearly back to normal, and that will allow Woodson to put in his system with his 2021-22 team.
Former Ohio State head coach Thad Matta has been hired as an associate head coach, and Woodson is also looking to bring Larry Brown on staff. These are some big names, but also coaches that have not been around college basketball for a long time.
Lander Latest to Enter Transfer Portal
If Woodson is going to get the Hoosiers basketball program back on track, he is going to have to hit the recruiting trail hard. As with any coaching change, a number of players are expected to leave the Indiana basketball program.
Freshman guard Khristian Lander is the latest Hoosiers player to enter the transfer portal, bringing the total up to six. Lander has not committed to leaving the basketball program but is planning to explore his options before making a final decision.
The transfer portal allows players to transfer schools one time during their college careers without being forced to sit out a year. Once a player enters the portal, Indiana is not required to honor its scholarships moving forward, but Woodson will likely meet with each player individually before any decisions are made.
Lander joins Al Durham, Parker Stewart, Armaan Franklin, Jordan Geronimo, and Race Thompson in the transfer portal, leaving the Hoosiers with just six scholarship players remaining.
For more sports news and legal sports betting in Indiana, check out more stories on our blog.
Relevant news