Colts tie up deal with Esports Entertainment Group
Categories:
News
|
Published by:
Corey Scott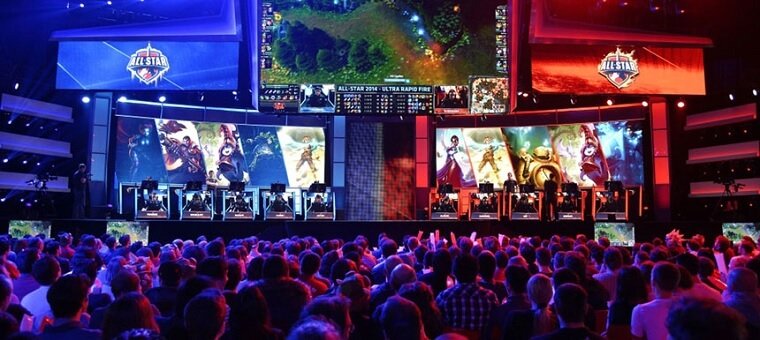 The Indianapolis Colts team is getting ready for the 2021 season opener, but the front office has been busy working on other deals.
Right at the end of August, the Colts announced that they reached a deal with Esports Entertainment Group in an effort to bring new entertainment to their fans.
The Esports industry has taken off quickly over the last few years as well, but the growth hasn't quite been as fast as sports betting. Instead of trying to play catch up when that industry does take off, even more, the Colts have decided to be proactive with their approach.
This was a very specific deal reached between the Colts and Esports Entertainment Group, and football will be at the center of it. The Colts have announced that they will be sponsoring special Madden Tournaments as part of the Esports Gaming League.

The Esports Gaming League has grown over the past few years, and it is a name that is familiar in this industry. Participants of the EGL have been competing in games such as Halo and Call of Duty, and there are cash prizes awarded for these competitions.
Madden is arguably the most popular sports video game, and the Colts are looking to get in on the action. The ESports Entertainment Group already has deals in place with other professional sports, but focusing on Madden will provide a huge boost to both companies.
The Colts are hoping that by forming this partnership, they will be able to increase their current fan base by pushing the franchise in these tournaments. Unlike with the sports betting partnerships that have become common, this is not a deal that comes with a hefty price tag.
More details will be announced soon regarding when these new tournaments will be held, but the Colts are expected to advertise and promote the new partnership and the upcoming tournaments. There are already some big Madden tournaments that take place throughout the US, but the Colts are simply looking to create some interest with their current or future fans.
No Betting Options in Indiana
This partnership will not be as lucrative as it could possibly be as the Indiana state laws currently prohibiting any wagering on Esports events. If this rule is ever changed, the Colts will have a leg up on the rest of the potential operators that would seek to offer this form of sports betting.
The Esports Entertainment Group mostly focuses on creating tournaments and leagues throughout the state, but it has started to dip into the Esports betting scene as well. Several states have already changed current sports betting rules and regulations to allow this form of betting.
Other states throughout the US that offer sports betting continue to take a close look at ESports wagering, but that isn't the case in the Hoosier State. There is a specific law on the books in Indiana that forbids sportsbooks from accepting wagers on these events.
Indiana is looking at legalizing online casino gambling soon, and adding Esports as an approved sports betting market could eventually happen as well.
For more sports news and updates on legal sports betting in Indiana, check out more stories on our blog.
Relevant news