Hard Rock Northern Indiana Back in Business
Categories:
News
|
Published by:
Corey Scott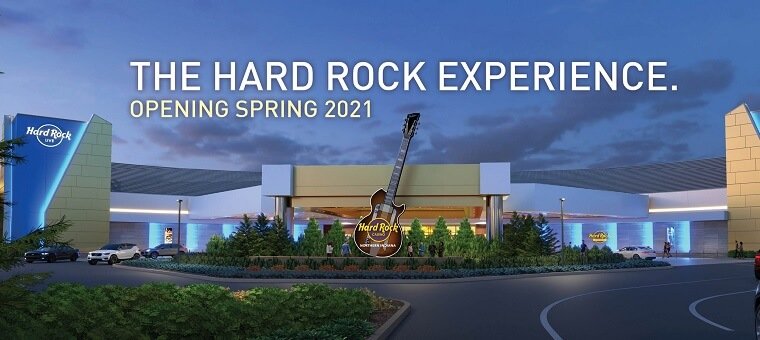 A long and exhaustive investigation by the Indiana Gaming Commission has finally come to an end, and it has major benefits for the future Hard Rock Northern Indiana Casino in Gary, Ind.
That project was put on hold as the IGC was looking into a longtime Indiana casino executive.
It was announced this week that Rod Ratcliff has reached a settlement with the IGC and has agreed to sell all of his shares in Spectacle Entertainment. The IGC had previously stripped Ratcliff of his gaming license, and it put the construction of the new casino on hold.
Hard Rock International and Spectacle initially broke ground on the new casino in January 2020 with hopes of opening it in spring 2021. During this investigation, the IGC forced that project to be stopped until a decision was made in regards to Ratcliff and his position at Spectacle.

This investigation by the IGC came about after a federal investigation was launched into Ratcliff and other executives at Spectacle because of improper campaign donations. Ratcliff has maintained his innocence in that investigation but has continued to work with Spectacle against the order from the IGC.
Spectacle was looking to transfer its assets from the Majestic Star Casino to the new Hard Rock property through a new partnership, but that became an issue during this time. The IGC is still investigating Spectacle more thoroughly, but that can be done as the new casino is being built.
This new property will sit just outside the city of Chicago and could be an important property as both Indiana and Illinois compete for casino and sports betting revenue. There is also another property set to be constructed in Terre Haute, Ind., and this recent settlement will allow those plans to proceed as well.
Casino Industry Continues Strange 12 Months
All of the Indiana casinos were closed down at one time due to the COVID-19 pandemic, but things are starting to return to normal with most of the IN casinos now open. COVID-19 restrictions have been loosened throughout the state, and the NCAA Men's Basketball Tournament is set to begin throughout the state in a couple of weeks.
Caesars Southern Indiana was forced to close earlier this week, but it had nothing to do with the pandemic. That property had to shut its doors due to flooding in that part of the state, but it will hopefully be a brief pause.
Tropicana Evansville also made a major announcement on Thursday, announcing that customers can now smoke and drink while playing the slot machines. Smoking has been a major issue throughout the US as most casinos have now prohibited smoking inside of the casino.
The Indiana Gaming Commission is allowing casinos to re-introduce smoking at the casinos based on the COVID-19 levels in each region. There are still parts of the casino that will not allow smoking or drinking, but this is a major step in the right direction.
Indiana continues to look for new gaming revenue sources, and loosening the COVID-19 restrictions should allow the industry to pick back up.
For more sports news and legal sports betting in Indiana, check out more stories on our blog.
Relevant news